Yes, there are MANY things that can go into a diaper bag. But lugging around all that weight will take its toll eventually and really, alot of the time you end up not using half of what you've packed.
After two boys, I learnt to pack light and only carry the absolute essentials I needed, needless to say, this can change a bit depending on the age of your baby and whether you breastfeed or bottlefeed – also if your child is reliant on a pacifier or blanket/toy or is already on solids.
Adjust as you go but try to keep it light just for your sanity, back and shoulders.
Tip: The one thing I found to be absolutely essential and useful were muslin cloths. I used them as towels, blankets, nursing covers, face towels, changing mats (and nappies in a pinch). It was the most versatile piece of fabric and I had one everywhere. Plus, it weighs practically nothing.
Here are the essentials for a quick trip to the mall or park for a young baby.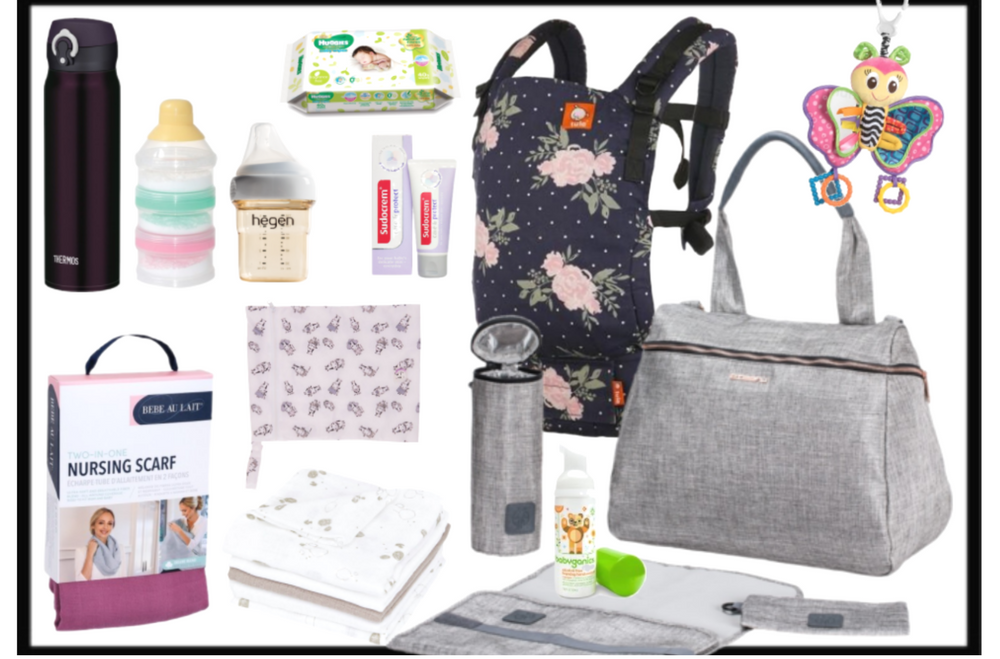 Shop The Products
Other essential items to throw in would be a small first aid kit and an extra onesie or two. Older babies will require a bib, water bottle, snacks and a food pouch (unless you cook and store it in a thermal flask).
Got an item you absolutely can't live without? Drop us a line at [email protected]
Damelza Harris-Olsen is your multi-tasking, on-the-go mum to two active little boys. When not stuck on writing, you'll find her on adventures with her husband and sons, on a photoshoot somewhere painting faces or on a home (re)decorating binge.