We've all been there: we try to embark on a healthier food regime but despite our best-laid plans, we fall off the wagon. More often than not, it's because we are not armed with the right knowledge to allow us to easily introduce good eating habits into our everyday lives.
Which is where someone such as COMO Shambhala Urban Escape Singapore's nutritionist Eve Persak comes in. Whether the aim is to lose weight or to tackle issues such as allergies or gastrointestinal dysfunction, Eve's two-hour The Home Kitchen Edit consultation ensures that your home kitchen is properly stocked and set up for nutritional success.
She shares with us more about the most common nutritional problems families face, as well as some tips that we can follow to live and eat better.
Melissa Lwee-Ramsay: What are some of the most common nutritional problems that families tend to face? 
Eve Persak: Every family is unique. In my experience, no two have ever had the same needs. However, parents often reach out to me for help with meal enhancement – modifying preparation methods, timing or the combinations of ingredients of the family's current meals to optimise nutritional value. Special dietary requirements such as food sensitivities, allergies or medical diets mean integrating the unique needs of one or more family members into the overall family meal plan. There is also the issue of supplementation guidance, which means filtering out supplements that are unnecessary, redundant or potentially unsafe and advising suitable or reputable alternatives. Picky eating means personalised strategies for overcoming food phobias and expanding food repertoires.
What are some of the most common mistakes that parents make when it comes to buying food and planning food meals? 
Repetitiveness. When we are busy or tired, it's easy to get stuck in a rut. It's easy to buy the same products or prepare the same recipes over and over again. Also giving up on home-made food in favour of food courts, takeaways, convenience products or indulgences —which are all more convenient and attractive when we are in a hurry.
Can you share some general tips on how parents can improve their family's diet?
Have meals at home. Families will have far more control over the ingredients and how they are handled. Pay attention to snacks. Often parents focus on three square meals: breakfast, lunch and dinner. However, little bodies often require nourishment in smaller doses.
Having a variety of tiny, portable items to support children throughout the day is essential. This also takes some of the pressure out of parent-child mealtime dynamics. It's also important to form healthy relationships with food. Over the course of a lifespan, our food choices, meal patterns, physiological needs and taste preferences will change many times over — a genuine appreciation for eating and food makes this journey so much easier.
Can you share some key principles that every family can easily adopt and adhere to in order to eat more healthily? 
Pay attention to what foods you eat and how your food is prepared. Learn what foods best meet your family's unique nutrition needs. Look closely at ingredients and select the cleanest, least-processed products that are within your budget. Cooking methods and combinations of ingredients matter. Safe and hygienic food handling is also essential — especially with little bodies.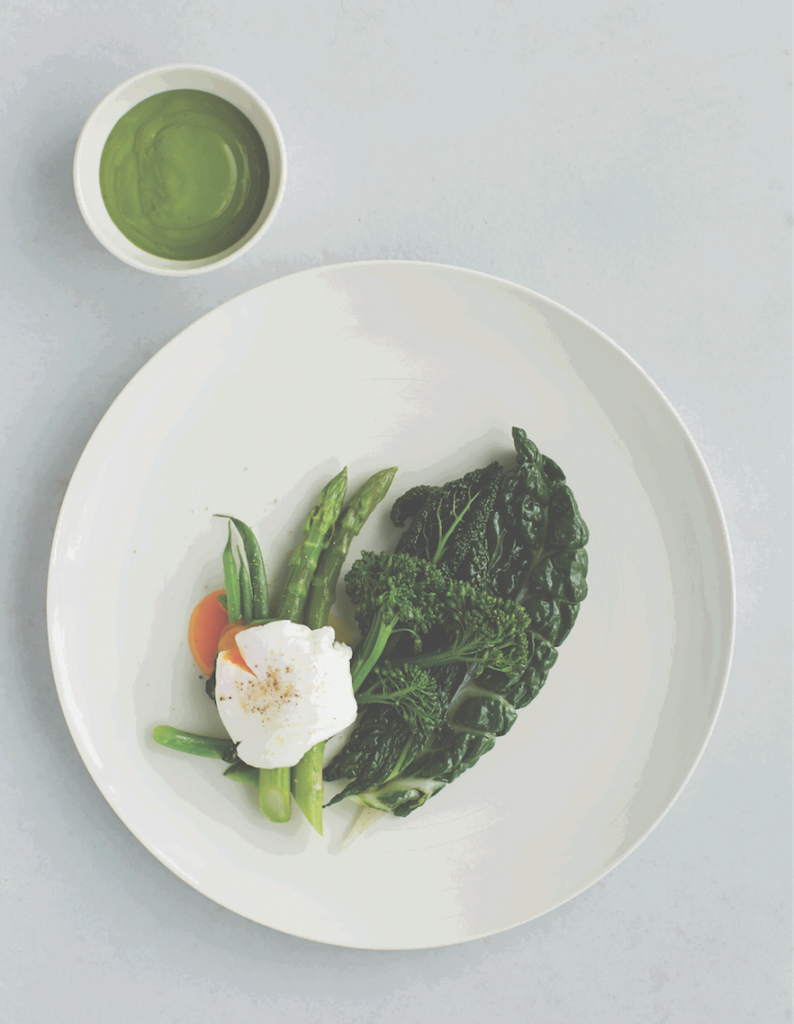 It can be difficult planning meals for kids (especially those picky eaters), what advice do you have for parents?
Don't give up. When introducing new food to little ones, acceptance takes time. Sometimes it takes multiple attempts using a couple of different techniques, but eventually, even the pickiest eaters come around. Involve children in the process — from start to finish. Also, consider meals that allow for individual adjustment. Start with a base concept and allow each family member to modify to his or her preferences (i.e. build your own tacos or personal pizzas). [Note: Eve recommends recipes from the Como Shambhala Cookbook if mums are looking for culinary inspiration. For an example of a recipe from the book, click here.]
Do you have any words of advice for pregnant women in particular?
I prefer to be as bespoke as possible with my recommendations for pregnant women — as each woman and each pregnancy are unlike any other. Generally speaking, though, I think it's important that the diet is complete and contains all nutrients needed to nourish the growing baby and the mother. The diet also needs to reduce exposure to chemicals and impurities and alleviate common symptoms of pregnancy (nausea, fluid retention, digestive irregularities and so on).
Why is it so important for families to undergo your Home Kitchen Edit service? 
Food is our primary energy source. However, food also requires energy. Without direction or a strategy, the daily practice of selecting and preparing meals can exhaust some of our most valuable resources —time, thought, hard-earned dollars. Successful investments are usually ones where we get back more than we put in. It just makes sense to try to get the most nutrition for our loved ones in the most efficient, least expensive way possible.
Eve Persak's The Home Kitchen Edit is priced at SGD$650 for a two-hour consultation and is available in Singapore through COMO Shambhala Urban Escape starting 1st October 2016.