A first for Uber in Asia, service looks to benefit the close to one million pets islandwide
So my kids absolutely hate leaving our labrador home when we head to the beach or park on days that we don't have the car for whatever reason. It doesn't happen often, but it is heart-wrenching to look into sad big, brown eyes when you're headed for the door. Well, we won't have to for much longer, uber launches uberPET in Singapore TODAY!
So, no need to worry about the husband taking the car to work when Bingo has a grooming appointment or when you look out the window and realise its perfect beach weather for the kids and dog. I know I've had my fair share of missed opportunities because of transportation (or rather the lack thereof).
Singapore is the first city in Asia to launch uberPET and to commemorate the launch, uberPET is waiving off the $2 booking fee till December 31, 2017.
What uberPET has to say…
A seamless ride with uberPET
We understand that travelling with a pet can be sometimes frustrating. Some modes of transport do not allow animals on board, and not all drivers are pet lovers. uberPET solves that, no matter the time or day.
 Driver-partners who share a love for animals
With uberPET, riders can be assured that their driver is comfortable to have pets on the ride. All uberX driver-partners on uberPET have opted into this programme and understand that there will be an animal on board.
 Plan your next pet outing!
All uberPET trips are priced the same as uberX, with an additional $2 booking fee.
To get started, simply:
Enter your destination in the 'Where to' section of the Uber app
Scroll right to 'More' and tap 'uberPET'
Tap 'Confirm uberPET'
Your uberPET ride will be there within minutes!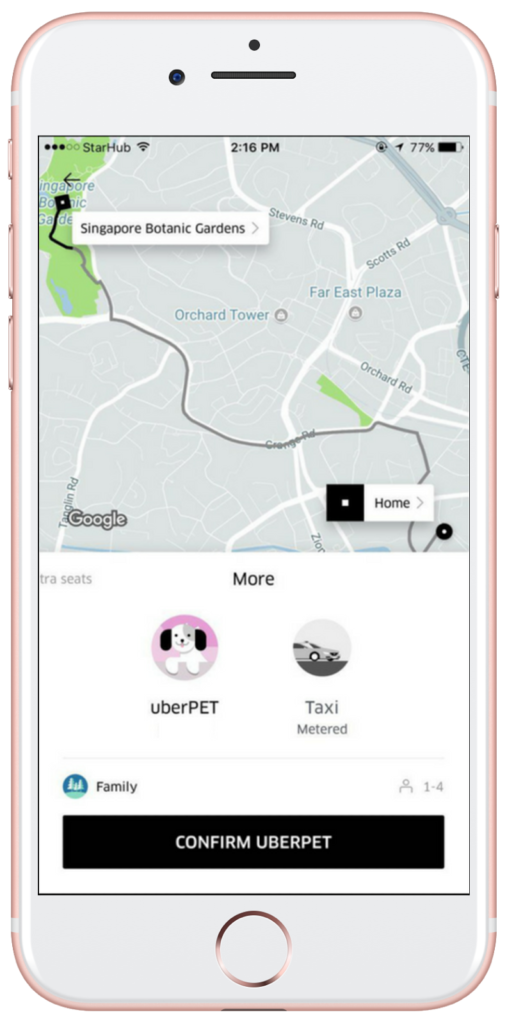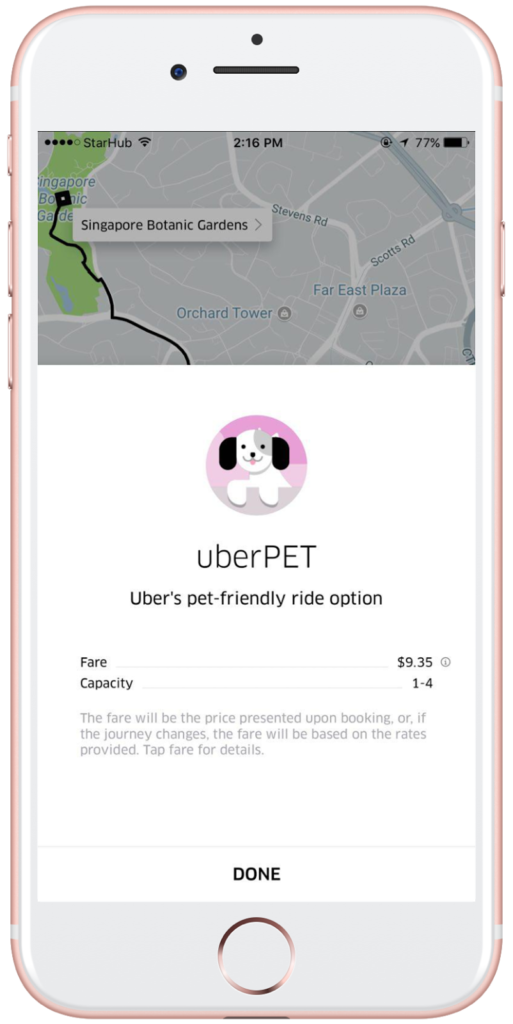 Such exciting news for pet owners, no more excuses to leave Jimbo home while you and the kids go out to play AND for the same price as a regular uber too! Awesome Pawsome.
Brought to you in partnership with Uber