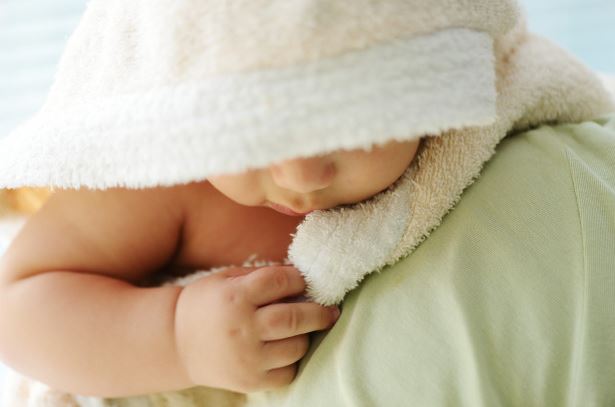 Everyone has heard of the phrase "skin as smooth as a baby's bum", but getting the right skincare products is not easy. Some take months, even years, to get the products suited for you and your baby's sensitive skin. Fret not, there are new releases that might just do the trick!
Leonica. K Kids Gentle Shampoo and Body Wash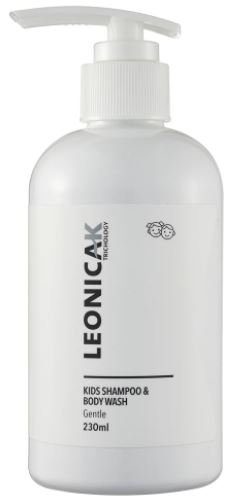 Leonica K. just recently released a new line of products. Even though the brand mainly focuses on trichology, they expanded their range to include kids' products, dog shampoo and hand sanitizers.
The shampoo and body wash contains colloidal oats and chamomile extract, which provides soothing and moisturising benefits. It is best used for kids up to 5 years old. 
At $39.00 for a 230ml bottle, you would be ensuring the best skin for your bubs! Add it to your little one's skincare routine and get it at http://leonicak.com/productdetail.php?pid=42&p=KIDS. 
Aveeno Baby Daily Moisture Range
Singapore's weather can be very unpredictable – from standing in the sweltering sunshine to pouring rain in a span of an hour. This can lead to extremely dry skin for many, what more for the sensitive skin of your babies? Aveeno has recently released a new range of products that keeps your baby comfortable in our ever-changing weather.
Introducing Aveeno's Baby Daily Moisture Lotion and Aveeno Baby Wash & Shampoo! Made to be used for baths, the Moisture Lotion contains Colloidal Oatmeal, a natural moisturiser and the Baby Wash & Shampoo was made with natural Oat Extract. With ingredients preferred by dermatologists, these products will surely maintain your baby's delicate skin moisture barrier. 
Buy them now at any convenience store near you such as Giant, Unity, Watsons and Guardian.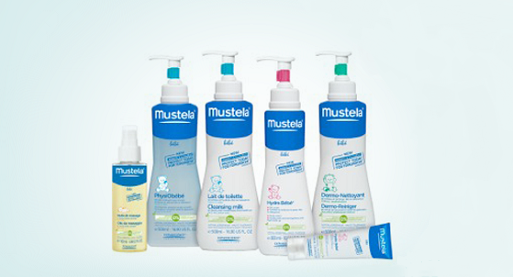 Mustela has been a strong contender in the baby skincare market since 1950 and has always kept up with the times. Their products are made with the needs of their consumers – your little angels – in mind. Their specialty lies in the wide variety of issues that they tackle, such as products for specific areas, irritated zones and atopic-prone skin. 
Their best sellers include the Multi-sensory Bubble Bath and Hydra Bebe Body Lotion for normal skin. Secondly, for dry skin, Cleansing Oil and Nourishing Lotion with Cold Cream. For sensitive skin, use Soothing No-Rinse Cleansing Water and Soothing Moisturising Lotion. Lastly, for eczema prone skin, use their Stelatopia Cleansing Oil with Stelatopia Emollient Balm. 
Mustela products are available online and at all major pharmacies and department stores.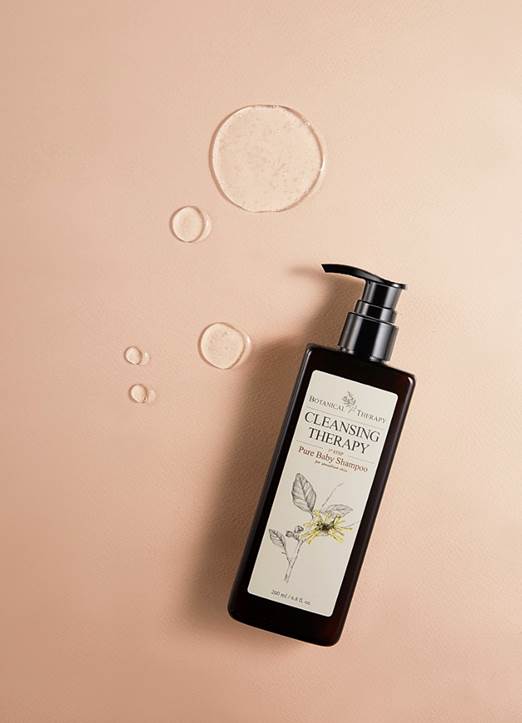 Botanical Therapy released their first-ever kids and baby skincare line last month, with products that are promised to gently soothe and restore your little one's sensitive skin. The line contains a Cleansing Therapy Baby Shampoo, Baby Wash and Baby Lotion. 
Firstly, the Baby Shampoo exfoliates dry skin with Hibiscus Flower Extract and soothes sensitive skin with Calendula and Witch Hazel Extract. The Baby Wash has the same extracts, made to calm and reduce irritation on your baby's skin. These two products have a pH of 5.5 to 6.5, which means it is extremely safe for your bubs. Lastly, the non-greasy Baby Lotion; it is infused with sage flower and skullcap extract which gives immediate relief of skin dryness and even eczema flare-ups. 
Ranging from $29.40 to $33, these products are not to be missed! Get them at Ksisters.sg.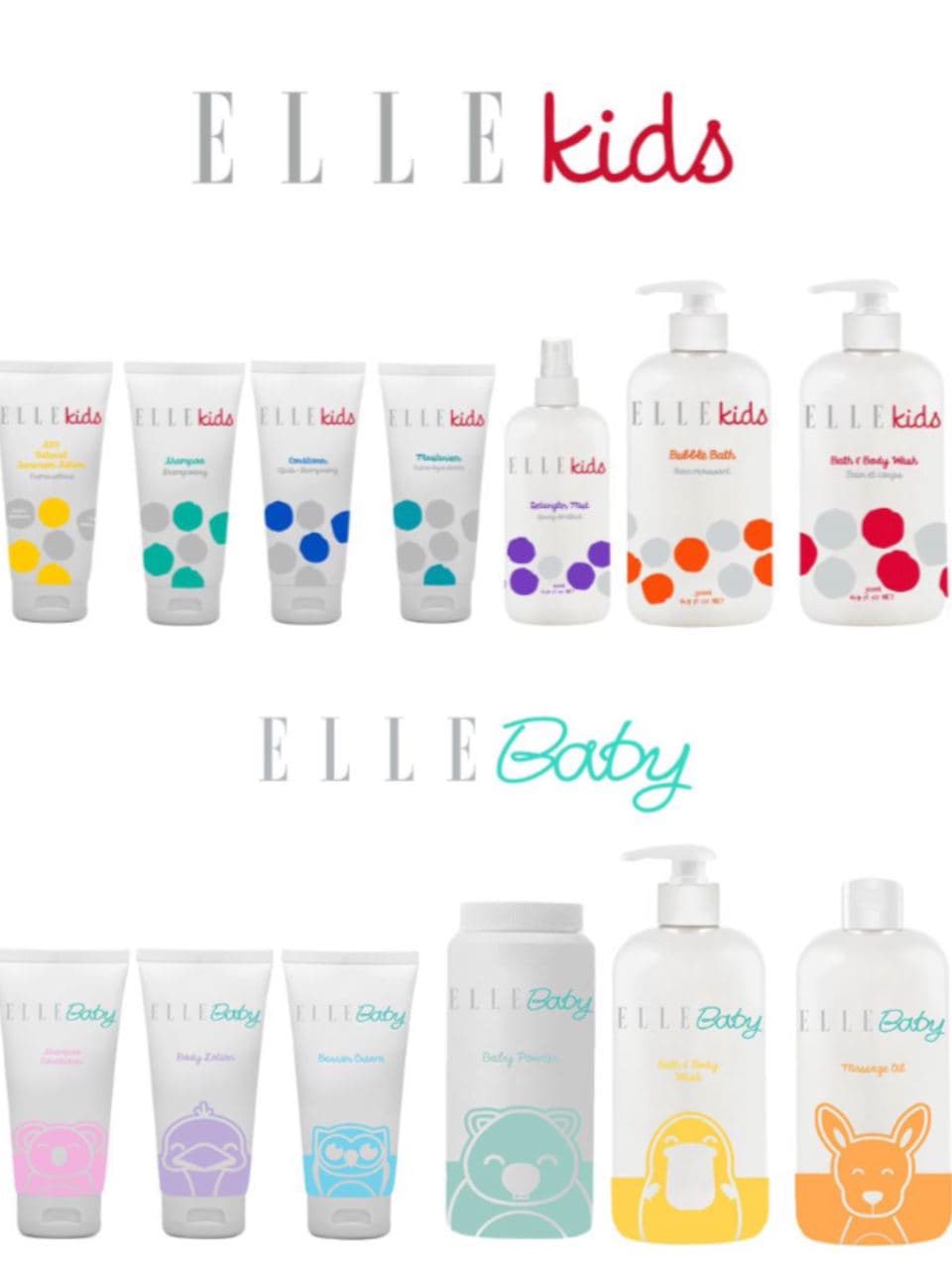 Elle Baby Bath & Body Wash was formulated to cleanse and nourish your babies' skin, keeping their delicate skin healthy and soft. Other products include baby powder, barrier cream, body lotion, massage oil and shampoo conditioner. Their range of products is tear-free, pH-balanced, hypoallergenic and most importantly, free from soap, sulphates, parabens, palm oil and synthetic colours. 
Elle Kids Bath & Body Wash includes marshmallow and kiwi fruit extracts, ensuring a clean and sweet-smelling kiddo all day! This range also comprises of a bubble bath, which is made with centella and cucumber extracts, even suitable for little ones with sensitive skin. Other products include conditioner, detangler mist, moisturiser, shampoo and water resistant SPF 30 natural sunscreen lotion which is suitable for both children and adults.
Elle Baby and Elle Kids are sold exclusively on their websites, as well as on Lazada. 
Baby Dove Moisture and Sensitive Moisture Range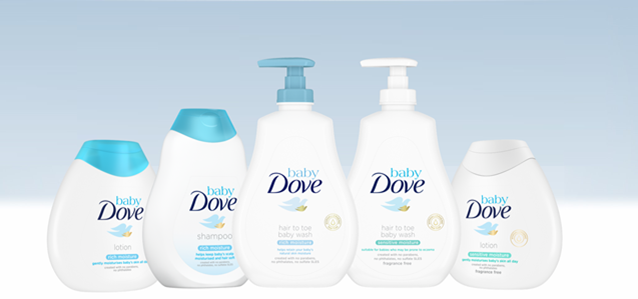 Known for promoting soft and supple skin, it is no surprise that Dove releases a range of products to achieve the same smooth skin, but for babies! Tested and approved by ophthalmologists, dermatologists and paediatricians, Baby Dove is a superior choice for mummies who are unsure of which brand to buy. The products are pH neutral and are also hypoallergenic with no dyes, parabens, phthalates or sulfates. 
Baby Dove offers two ranges – Baby Dove Rich Moisture range and Baby Dove Sensitive Moisture range, curated to suit your baby's needs. All products are affordable, from $5.90 onwards.
Keep your baby's skin smooth by buying now at Watsons, Fairprice stores and Redmart.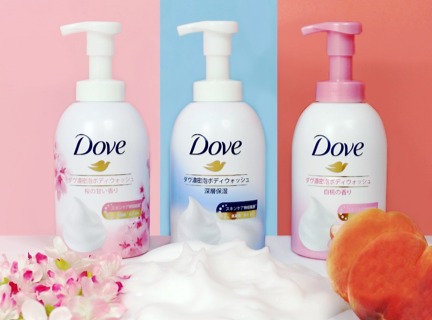 After a long day of running errands and tasks, all you need is a nice, warm shower before you sink into bed. With Singapore's hot and humid climate, we often find ourselves in air-conditioned environments. The sudden change in temperature can lead to dry and dehydrated skin. This makes it essential to choose the right shower foam for your skin to look and feel good. 
The new Dove Cloud Foam comes in three variants, Deep Moisture Cloud Foam, Peach Cloud Foam and Sakura Cloud Foam. The Foams pack a punch in the moisturising department and each bottle can pump up to 450 times – enough for 225 washes! 
The new Cloud Foam Series is exclusively available online on Guardian, Lazada, RedMart, Shopee, Watsons and in-store at selected FairPrice and Watsons outlets at $9.90 each.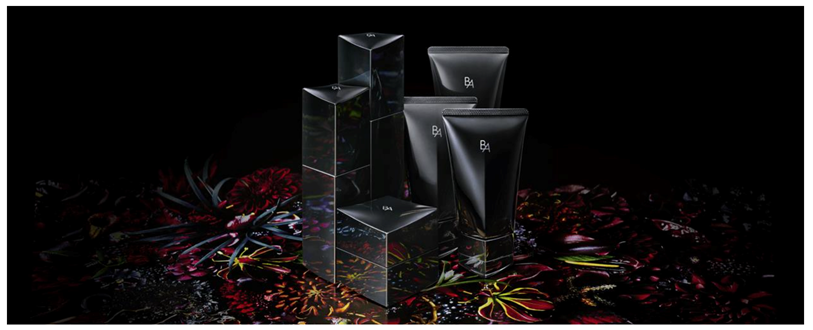 Originating from Japan, POLA has been around since 1929. They launched their products at Takashimaya, with the much-lauded Bio-Active series, one of the world's most awarded skincare. 
With over 30 products to offer across various ranges, you would be sure to find a product that works wonders for your skin. The Bio-Active series is said to be the world's most awarded skincare with over 560 awards under its name. It's secret is its proprietary ability to recreate Versican, which sparks new skin generation, leading to firmer and lustrous skin. 
Don't miss out and get your own POLA product at Takashimaya, Level 1.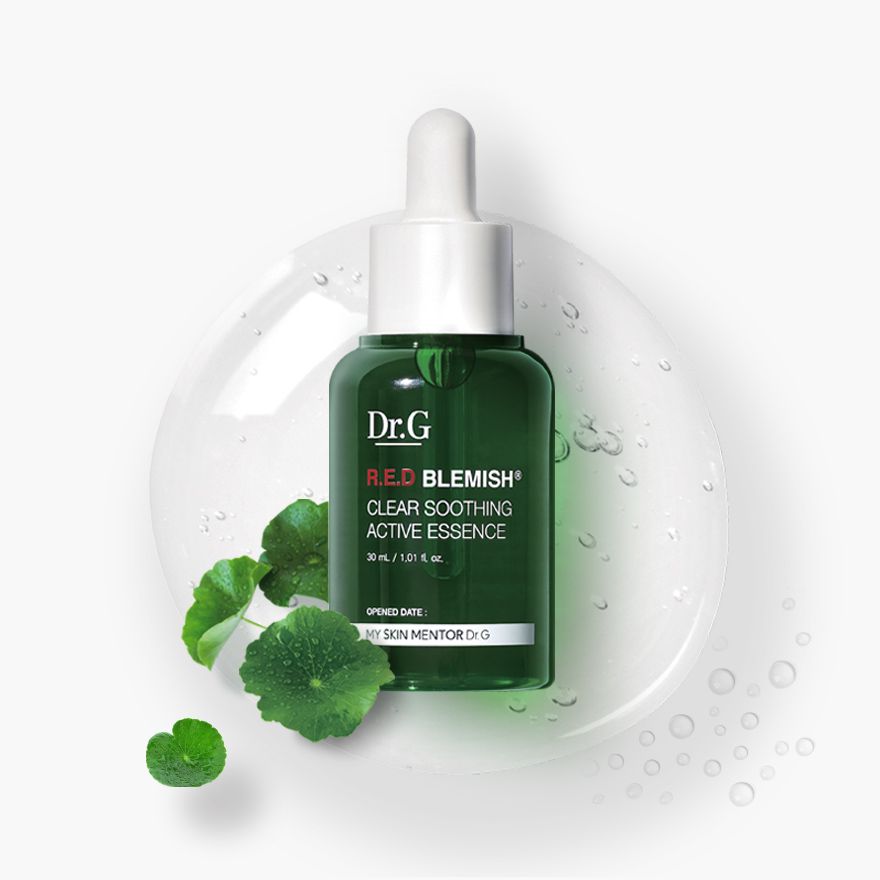 Dr.G was created in 1998, with more than 1 million clinical experiences over the past 20 years. The brand involved 33 dermatologists, 80 nurses and 100 aestheticians and is now regarded as the epitome of K-Beauty. They have a product for every skin type; ranging from dry to blemished skin. You would definitely find that their products offer benefits that other brands would not. 
Dr.G has four ranges of products in Singapore – "R.E.D Blemish", "Aquasis", "Hydra Intensive" and "A-Clear". They consist of products such as cleansers, toners, creams and serums, etc. Prices range from $26.90 for pH Cleansing R.E.D Blemish Clear Soothing Foam to $66.90 for Hydra Intensive Cream. 
The collection is available online and in-store at Watsons.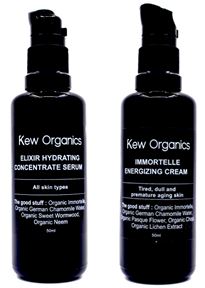 Founded in 2014, Kew Organics has been loved by many with their successful organic products that result in clear, hydrated skin. Lily Kew, a passionate advocate and expert in natural beauty was facing her own skin problems all throughout her life. She then decided to create her own water-based organic skincare label. Her products are organic, non-GMO, vegan, free from chemicals, parabens and preservatives. They are perfect to treat common skin woes such as clogged pores, acne and dehydrated skin.
In support of Breast Cancer Foundation, Kew Organics will donate $2 of their sales proceeds of the following skincare bundles to Breast Cancer Foundation. 
Elixir Hydrating Concentrate Serum & Dose of Omega 7 Hydrating Emulsion $266.22 (U.P. $313.20) 
Elixir Hydrating Concentrate Serum contains certified organic ingredients and enriched with 100% organic German Chamomile water for intensive hydration

Dose of Omega 7 Hydrating Emulsion is formulated with highly concentrated, fresh organic and natural ingredients to deliver hydration to dry and dehydrated skin
Elixir Hydrating Concentrate Serum & Immortelle Energizing Cream $280.75 (U.P $330.30)
Elixir Hydrating Concentrate Serum contains

certified organic ingredients and enriched with 100% organic German Chamomile water for intensive hydration

Immortelle Energizing Cream effectively reverses the erosion of elasticity and firmness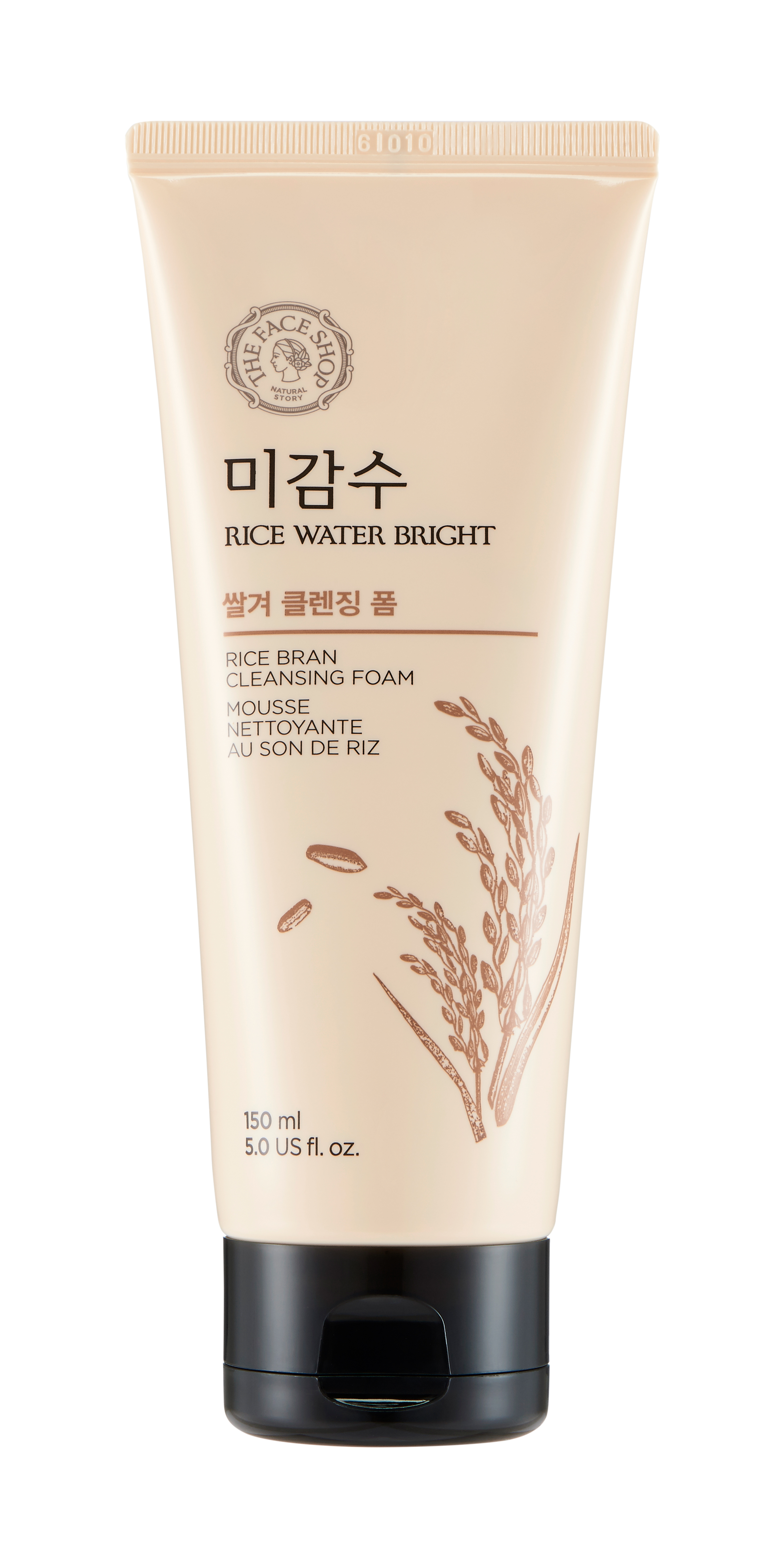 Exfoliating is an important step in your skincare routine. By exfoliating properly, we would remove dead skin cells and allow fresh new cells to grow. Along with that, it would also allow skincare products to penetrate thoroughly into the skin to work its magic. THEFACESHOP offers a line of exfoliating products, with various intensities to cater to all types of skin, all priced $20 and below. 
From the least intensive to the most, we have Smart Peeling Mild Papaya, Smart Peeling White Jewel, Smart Peeling Honey Black Sugar Scrub and Rice Water Bright Rice Bran Foaming Cleanser. Do check the level of intensity your skin can take before using it. 
THEFACESHOP exfoliating range is available at https://thefaceshop.com.sg, Lazada and Zalora.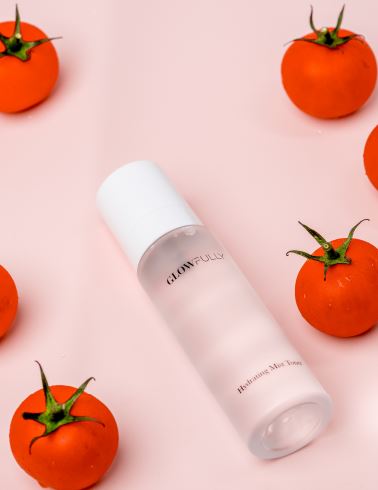 Are you always out and about? Never have the time to stop for a touch up? Worry no more! Glowfully's new product, Hydrating Mist Toner, is the way to go! Designed to be the ultimate skin quencher, the Mist Toner is designed to penetrate deep beneath the skin's surface to restore, rejuvenate and revive lacklusture skin. It also consists of skin-calming ingredients such as tomato extract and aloe vera that help protect and soothe irritated, inflamed and sensitive skin. This comes in extremely handy, especially for those who are constantly exposed to the sun, along with prolonged wearing of surgical masks. 
Spritz onto your face and achieve a dewier look immediately. Get yours on their website for $45.00 a bottle. 
Ever heard of a hand serum and sanitizer in one? Now you have! Skin Inc.'s newly launched product would be sure to get you clicking the "Add to Bag" in seconds. This hand serum and sanitizer duo does wonders for anyone who has dry, sensitive skin. Containing 65% alcohol, it effectively destroys bacteria without being too harsh for your skin. 
After cleansing your hands with the hand sanitiser, simply pump the serum onto your palms and soothe your skin. With four serums; Vitamin B3, Ceramides, Hyaluronic Acid and Licorice, along with polypeptides, the serum strengthens your skin while building collagen and elastin. 
Enjoy up to 100 hand spas in a bottle and get your own bottle now on their website or at any Sephora.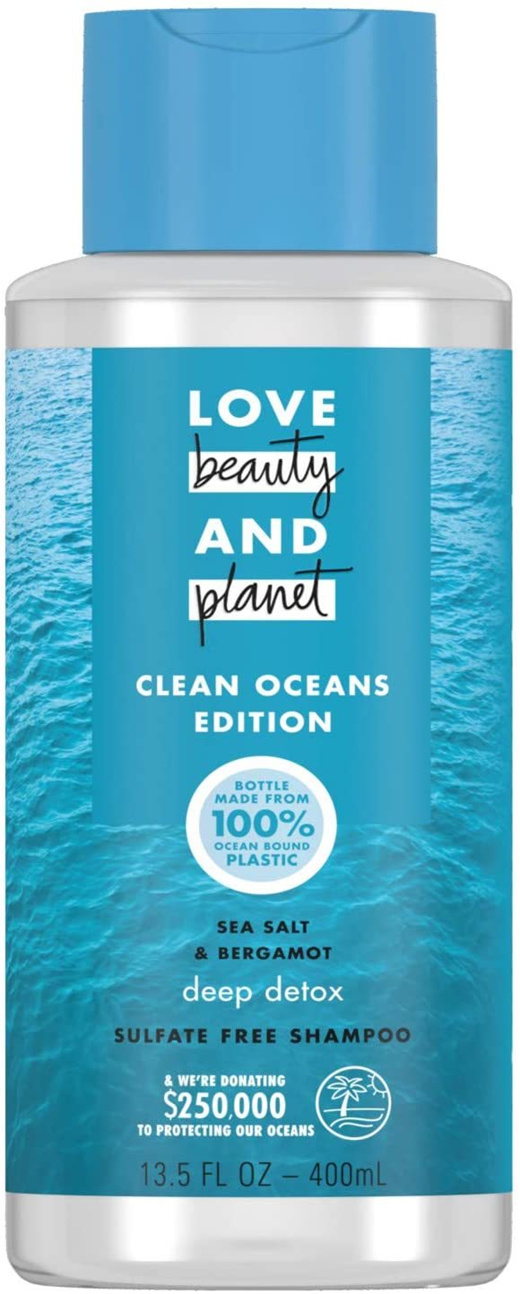 Love Beauty and Planet released two limited-edition body washes for their Clean Oceans Edition. The Sea Salt & Bergamot Marine Softness Body Wash and the Green Algae & Eucalyptus Wave of Hydration Body Wash contain natural and ethically sourced ingredients. Both are mild cleansers, vegan, plant-based cleansers and were formulated without Phthalates, sulfates, parabens as well as dyes.
The company believes strongly in standing for what's right, as seen from their bottle which was made from 100% ocean-bound plastic gathered from within 14km of the Taiwanese coastline. Their products are also cruelty-free and not tested on animals. 
Priced at $10.90, don't miss the chance to get yours at Watsons online and in stores!