In the world of food art, one name reigns supreme and that name is Lee Samantha.
Beginning her food art journey in December 2008, Samantha started creating lovely pieces of work to help her eldest daughter eat independently and adventurously. To share pictures of her works while inspiring and encouraging other mums to make meal times more fun for their minis, Samantha joined Instagram in 2011. Her Instagram page is now a worldwide success, with more than 738,000 followers.

Samantha is widely lauded for her unique, fuss-free and genuinely creative approach to food art, using fresh, healthy ingredients and incorporating fruits, vegetables and proteins beautifully.
Mummyfique chats with the mum of two daughters on her kids, building her personal brand and what's next for this gorgeous mumpreneur.
Gidania Wong: Congratulations on being an international success! We've been following your Instagram page and secretly trying out your creations. How did you get started on making delicious food art?
Lee Samantha: When I started a family, I realised that cooking for my family at home was better than eating outside as I could control the ingredients and adjust the flavours according to my family's specific taste. From there, I wanted to encourage my daughters to eat healthy and independently so I started making food art when I was heavily pregnant with my second child and then started posting it on Instagram in 2011.

Can you share more on the Lee Samantha brand and some of the corporate clientele you've worked with? What can we expect next with your brand?
I am very thankful for all the opportunities I have received so far from both local and international brands su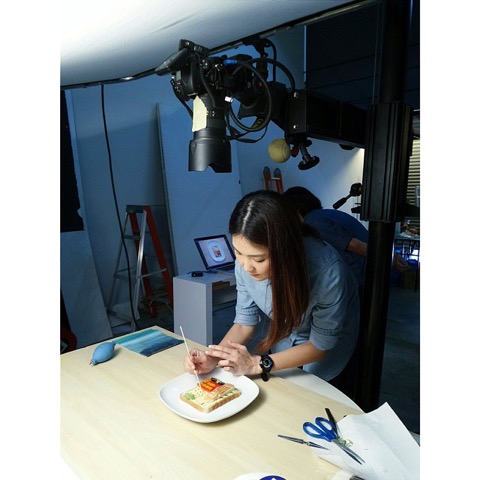 ch as Turkish Airlines, Mastercard, ESPN, Sustagen, Samsung, Mattel, Unilever, Total Wireless USA, DBS Hong Kong and advertising/PR agencies such as Ogilvy, Weber Shandwick, Edelman and more.
I want to keep empowering and inspiring families out there through my food art and to continue to be creative together. I hope to be able to publish a book in the future, launch a food art channel and continue working with brands/companies with this same mindset.
How do you balance your career with motherhood?
I have to be very disciplined. I try to go to bed early and wake up on time. I have a fixed schedule around my kids' school times as I pick them up from school everyday. To maintain a balance, I focus on my work for clients during the weekdays as I try to keep my weekends free for my family.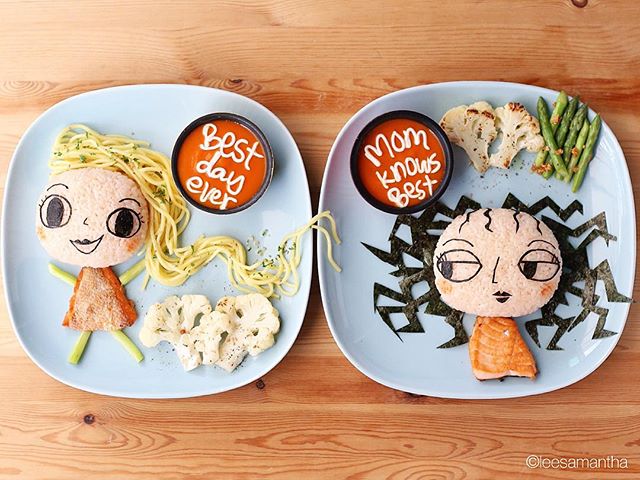 What are some entrepreneurial tips you can share with our readers?
Get a good team of people who you can trust, who understand your values and vision to help you grow.

You were on Instagram since 2011, you were such an early adopter! Instagram has been a pivotal medium in your food art career. Can you share what you love most about it?
I love that Instagram is a purely visual based newsfeed with the ability to comment and tag which is incredibly engaging and addictive to me and my audience. 
What are the pros and cons of owning your own business when it comes to being a mother?
My challenge now is to keep coming up with new and exciting ideas that haven't been done before and to keep pushing myself to create better and simpler food artworks than the previous pieces. I also now have to be very disciplined in maintaining a work-life balance between my career and caring for my two daughters, especially as I get busier.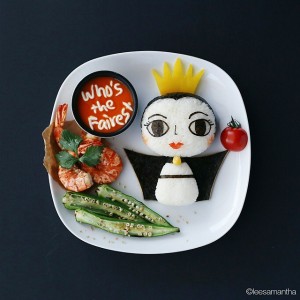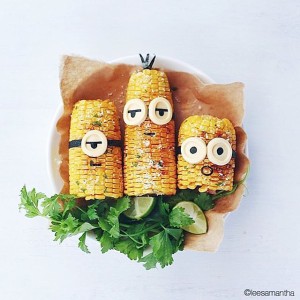 What are some first food tips for babies that you can share?
Start with giving them foods with the lowest allergen risk such as apple, carrots, and potatoes. Fruits are always a good way to start, plus they're healthy.
When you are on the go, what do you feed your kids? Bento boxes with beautiful food art too?

Lots of fruits! I only make food art for them at home.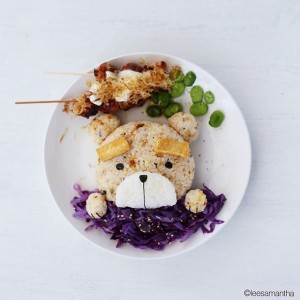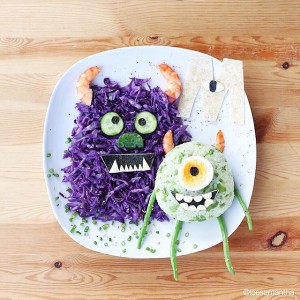 What do your children think about Mummy's creations and do they have requests?

They are now both very adventurous with the food they eat, they love trying out new cuisines and food experiences, and love eating their vegetables, I don't need to feed them as they eat independently. They love to contribute ideas to my food art pieces and try to help me out in the kitchen — this makes for great family bonding time! We also take morning walks every weekend because I want to share a healthy lifestyle with them!
If you had to give some words of wisdom to a new mother what would that be?

Sometimes as new mothers, we get so involved with our kids and family that we forget to take care of ourselves. I would recommend new mums to not forget to have their personal time and pick up a hobby that's theirs.