From passion project to a renowned local fashion brand, Ohvola has been at the forefront of Singapore's homegrown industry. At the hands of it all is co-founder, Lucinda Zhou, mum of two and trailblazing mumpreneur. She founded Ohvola with her sister, Jolene, and has since taken the brand to new heights, with every piece of clothing uniquely designed, ranging from modern essentials to sophisticated elegance. They've also launched a new line, Keepsakes by Ohvola, which features refined collection of classic silhouettes and strong tailored looks. So how does this mama juggle the responsibilities of motherhood and demands of her fast-paced career? Read on to find out more in this edition of Mums We Love.
Describe Lucinda in a sentence.
One who strives to look for positivity in situations.
Share with us about your growing up years. Did you always love fashion and dolling up?
Fashion has always been a huge part of my life. Dolling up makes me feel put together and instantly gets me in a better mood.
We love Ohvola! Tell us more how you conceptualised your brand and how it has evolved to this day.
It all started with our (my sister and I) passion for fashion during our tertiary days. We brought Ohvola online from a school pushcart initiative and have never turned back.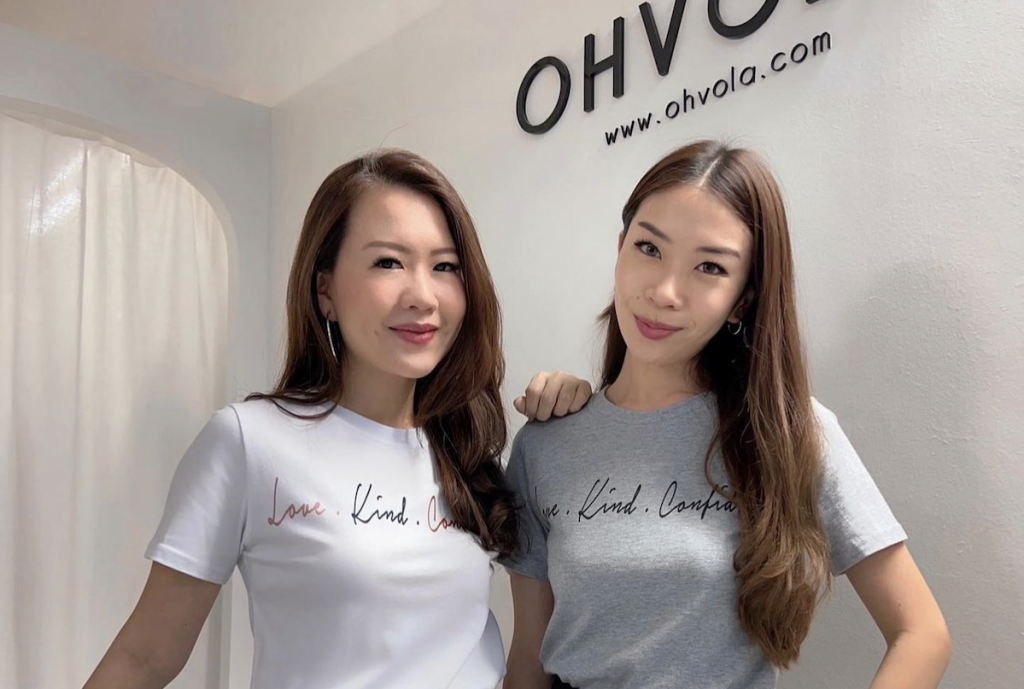 Has setting up Ohvola influenced your personal style? How so?
My personal style has always been pretty constant. I love my classics and neutral tones, but running Ohvola has allowed me to explore more styles and colours which I probably didn't know would suit me.
What were some of the challenges you faced when setting up Ohvola way back in 2007?
It wasn't easy juggling between school and Ohvola. Managing Ohvola back then could mean working until 4 am on launch days. I had to make the decision to focus on just one at that time and I picked the latter.
Most rewarding moment(s) in your career?
Receiving positive feedback from our customers makes me the happiest. Spotting Ohvola pieces on the streets also makes my day. I'm truly grateful to be able to do what I love as my career.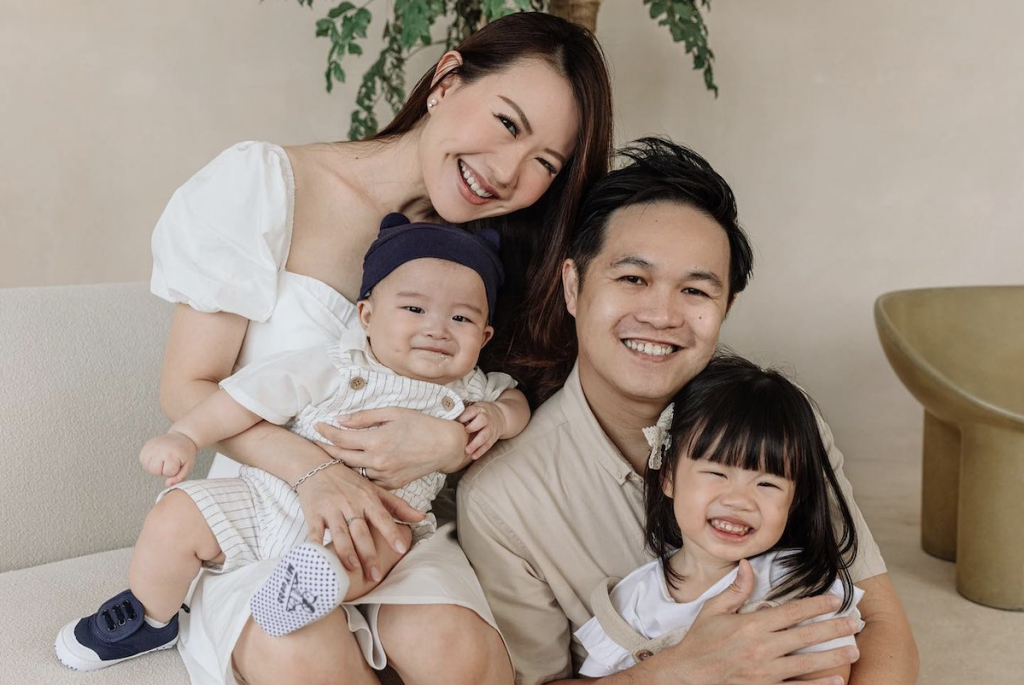 Tell us more about your little ones!
Luella is turning four and Luca is 16 months old. They are the reason behind our Ohvola Mini line.
How has juggling motherhood and career been so far? What are your routines?
Most days I'm struggling to find a balance between the two, but I'm very blessed to have a lot of support from family. My weekdays start with sending my daughter to school before I prep myself for meetings and so on. I work from home at least twice a week and that's when I get to spend more time with my son. For that, I'm really thankful for flexible working hours too.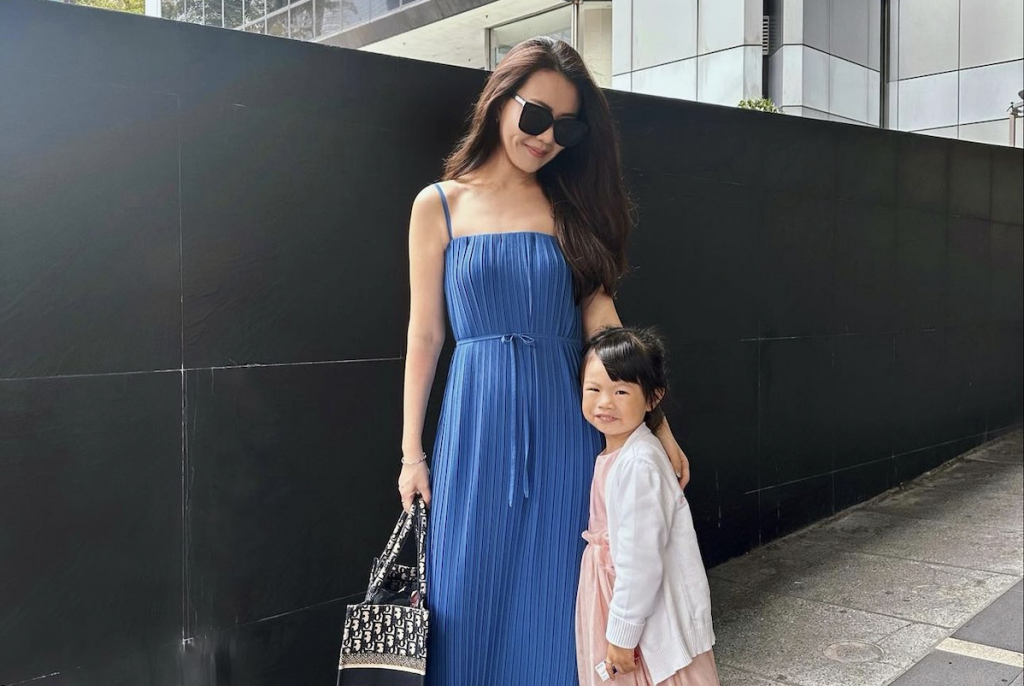 Positive parenting and/or tiger mum.. which would describe your parenting style?
I would think I'm a mix of both.
Has being a mum changed your perspectives in life?
My priorities have shifted. I have also learnt to embrace changes and lower my expectations. Motherhood has really changed me in many aspects.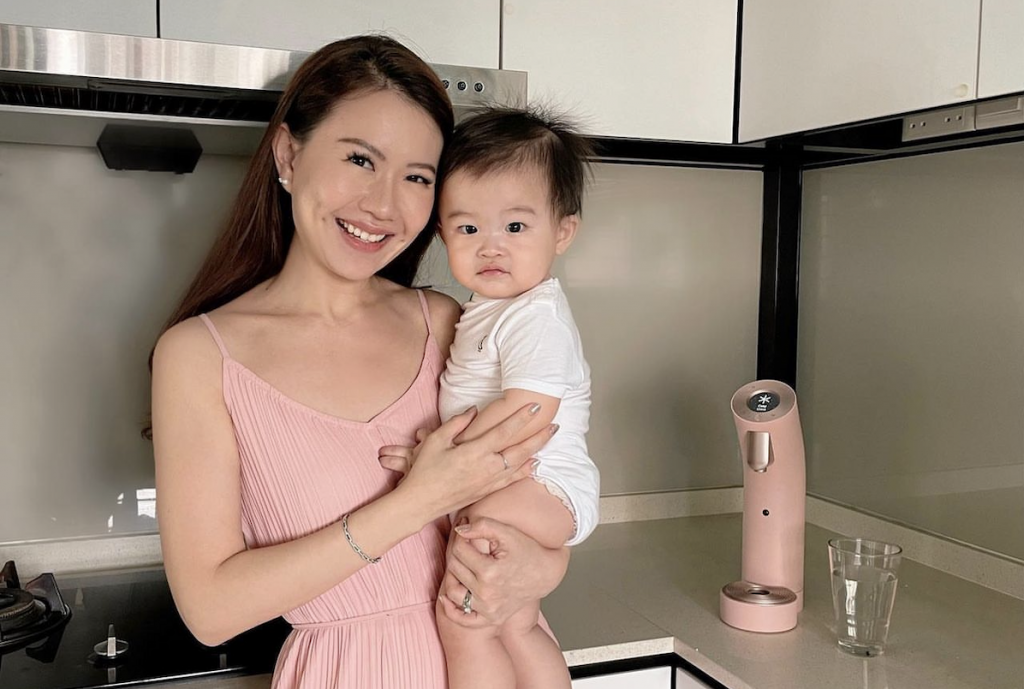 Top fashion labels that you adore?
Currently, Dior and Chanel.
Three absolute fashion staples that every mum must have?
Black high waisted shorts, white sneakers, sunglasses.
My beauty regimen in the morning is…
Cleanse, tone, serum, moisturise, sunscreen.
Three must-haves in my bag are…
My phone, lipstick, Cloversoft wet wipes.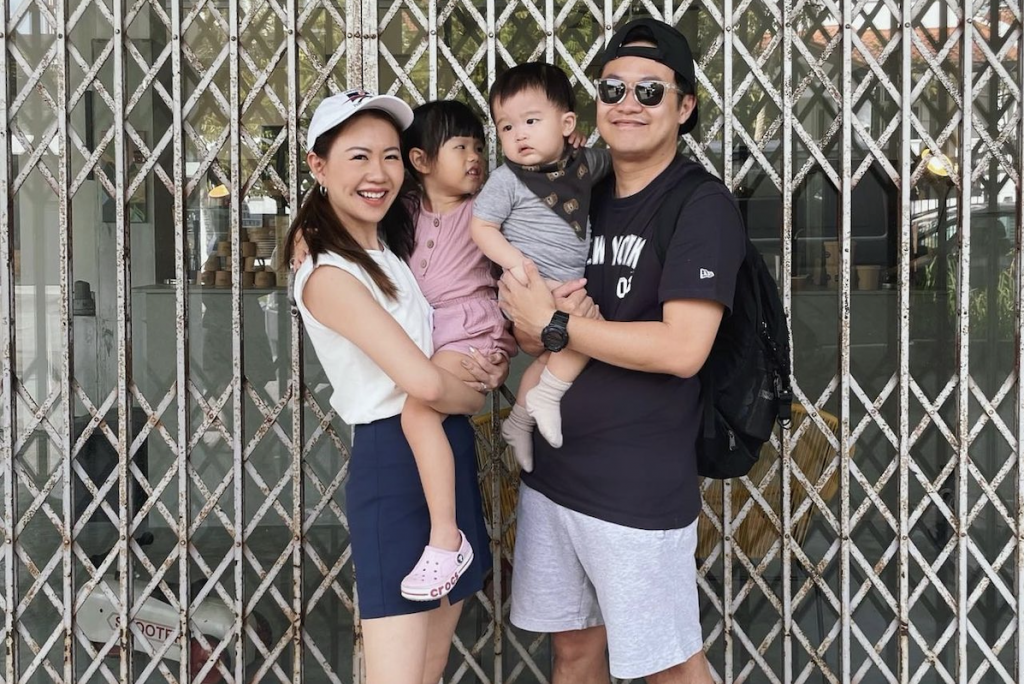 Future aspirations? Both for work and family?
I hope to never stop pursuing new opportunities and not be afraid to fail. As for family, nothing matters more than good health and happiness.