Lilo was established in 2017 and offers a healthier alternative to food seasoning products. Its flagship ikan bilis powder, which can be consumed by infants as young as six months, contains no added salt, MSG or preservatives. Since its launch, Lilo has amassed a loyal following especially among mums, who are looking to cook up nutritional meals for their little ones. Its latest launch in August 2022 is the Premium Shrimp Powder that's available online and in selected retail stores. In this edition of Mums We Love, we speak to Lilo's leading lady, Lily Loh, on how she's championing being a mum and entrepreneur all in one.
Lily Loh in three words?
Empathetic, Humorous and Real.
Share with us about your childhood.
I came from an underprivileged family where both my parents had to work two to three jobs just to make ends meet. Life was poor but we were happy with the simple things in life. I've learnt to be independent since young due to my circumstances. After being a mum myself, I realised the sacrifices that my parents have made for me. I'm grateful for their love and also thankful to be educated in Singapore so as to stand an equal chance to make life better for my family.
Introduce us to world of Lilo!
Lilo's Award Winning range of Natural Food Powders is specially created to help families and individuals to cook up a healthy and nutritious meal without MSG, Salt or Preservatives. One can add Lilo to elevate the flavours of their cooking to enhance or make soup base, stir fry, add flavour to porridge, marinate meat or fish. Simply sprinkle Lilo in your cooking for a taste and nutrient booster. Whipping up a naturally delicious and nutritious meal has never been easier. We hope to be of help in everyone's kitchen so as to cook up a healthy and delicious meal despite busy schedules. In fact, the sodium levels of Lilo is so low that it's suitable for babies six months onwards. After all, the best gift is the gift of health and it starts from eating healthy.
Why start off with developing ikan bilis powder?
I was a stay-at-home mum to a my girl Lauren. She used to be a fussy eater when she started on solids. I was really panicky when she ate very little and doesn't seem to be putting on weight. After remembering my mum making ikan bilis powder for me when I was young, and reading about its nutritional value, I tried those in the market. I decided to make my own after trying many versions available. Lilo proved so popular among my friends that soon word spread and I realised I could build a business out of my hobby. Lilo is now a thriving business with a full-fledged SFA Licensed factory, supplying to more than 50 retail stores in Singapore and worldwide.
Product testing aside, what were some of the challenges you faced when setting up the business both at home and work?
It was really tough setting up the business. I've to constantly juggle between mum duties, housework, finances and time limit at home. At work, I'm the HR, accountant, marketing – you name it. I've learnt to take things slower and change my perspective, to focus on things that I can be in control of and learnt that its okay not to be okay.
What makes Lilo's ikan bilis powder different from the rest?
Firstly, all our Lilo products are made in our very own SFA licensed factory in Singapore, not imported. With a local factory, we have better quality control and assurance with inhouse QC Supervisor to quality check on our supplies and also end product to ensure consistency and quality every batch.
Secondly, Lilo products has NO added salt, preservatives, fillers at all and they've undergone stringent nutritional Information Panel testing and shelf-life testing to ensure food safety. Food safety and integrity remain our top priority.
Favourite ways of using the ikan bilis powder?
I love to use Lilo as a meat marinade, soup base or even to stir fry vegetables or rice. I also sometimes mix two to three flavours together to get a different concoction of taste.
Top three must-have Lilo food powders for every mum?
Lilo Premium Ikan Bilis Powder, Mushroom Powder and Scallop Powder.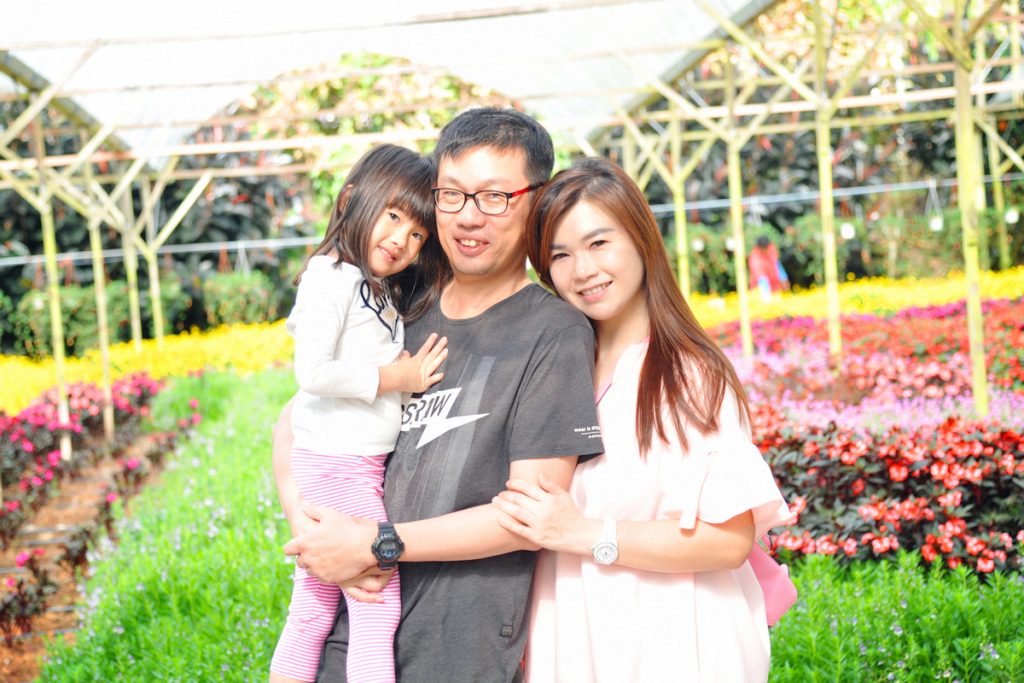 How is it like being a mum and entrepreneur all at the same time?
Being a mumpreneur made me realise that I'm stronger than I think. Furthermore, it made me more efficient with the limited time I have. Through the experience, it also made me love myself more.
What is your typical day like?
6.30am – Wake up and get my girl ready for school
6.50am – Breakfast with family
7.15am – Send my girl to school
7.30am – Morning walk for an hour
8.30am – Shower and get ready for the day
9.00am – In front of computer to get ready for the day – visit the factory and office
6.00pm – Pick my girl up from school
6.30pm – Dinner with family
7.30pm – Spend time with my girl and go through her homework if any
9.00pm – Lights out
Repeat five days a week and forever.
Tell us more about your little one.
Lauren is feisty and cheeky with a heart of gold. She loves her guinea pigs and Roblox. She enjoys playing Uno now and dislikes losing to mum.
Share with us about your parenting style.
I would say my parenting style is Free Style parenting with boundaries. I hope that she can develop the best version of herself. We will also exercise boundaries, reward or punish accordingly. I'm still learning to be a better parent without feeling guilty or inadequate.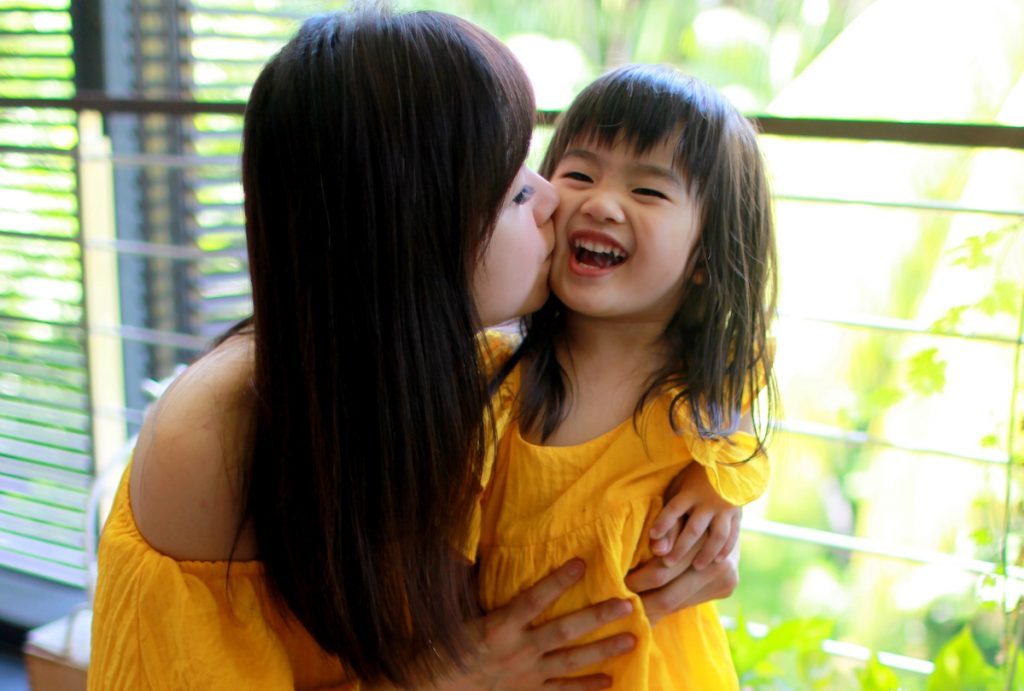 Has being a mum changed your outlook in life and your business?
Yes, being a mum is a total game changer. I used to put finances first because of my childhood. After being a mum, work-life balance is very important to me and family will always be my first priority.
I love to spend more time on…
I've a lot on my bucket list! I would love to travel to more places, learn a new skilll like getting a forklift as well as boating license.
I wish I had…
Spent more time with my mum. My biggest regret is not spending enough time with my late mum. Life is really too short to have regrets.
My beauty regimen in the morning is…
Wash my face, pile on toner, moisturiser, serum and sunscreen from DrS recommended by @sugar73. All done in 15 minutes.
Three beauty essentials in my bag are…
Lip Balm, Sunscreen, and Concealer.
Personal motto?
To be a better version of myself every day. Cheesy, but for real.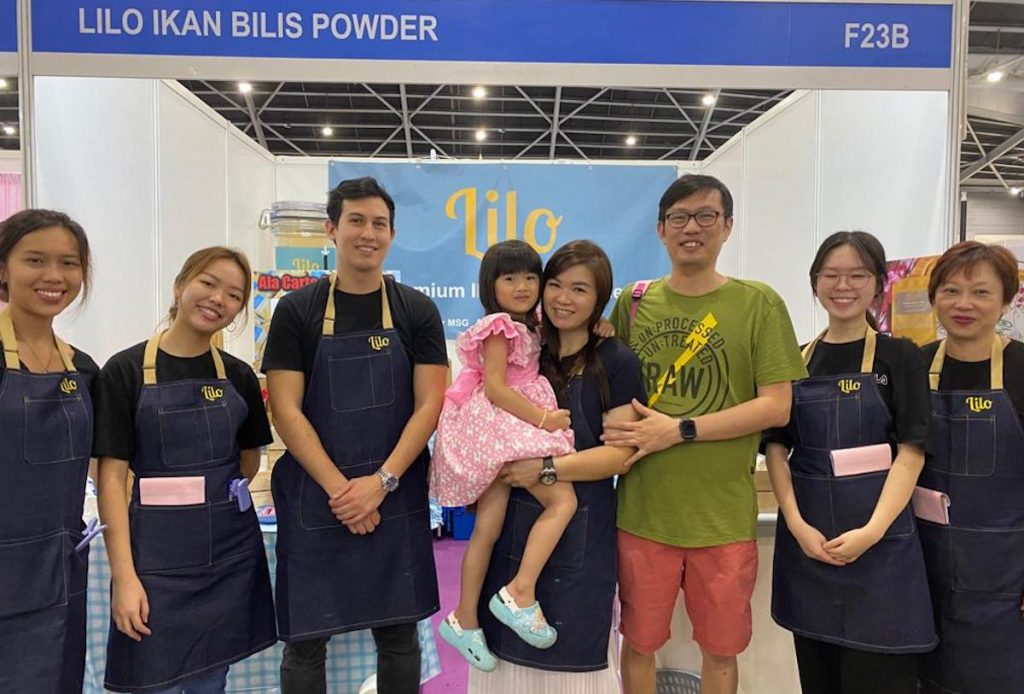 Future plans for Lilo?
Lilo aims to journey with more families to create healthy and nutritious meals for a healthier body and mind in Singapore as well as abroad with a wider product range.