Lawyer, Managing Editor, and mum of two, Kimberly Lee navigates her myriad of roles with such finesse that we absolute had to ask, "How do you do it?" Her dream of becoming a cherished children's book author has come to fruition once again with the release of her second book, 'Boys Don't Fry', in the United States and other international markets. This children's picture book unfolds a story rooted in Peranakan heritage, showcasing its culture, colours, and cuisine. As well, it is centred on a tender relationship between a boy and his grandmother as they redefine family traditions.
In this edition of Mums We Love, Kimberly shares with us the inspiration behind this story and also about juggling her roles as a mama and working mum.
Tell us a little about yourself and your growing up years.
My name is Kimberly Lee – I'm the Managing Editor of makchic, a Malaysian-based online parenting platform and a children's book author. My previous book 'What if?' (a picture book on personal safety, body boundaries and consent) was released in 2021, and I have several more books to come!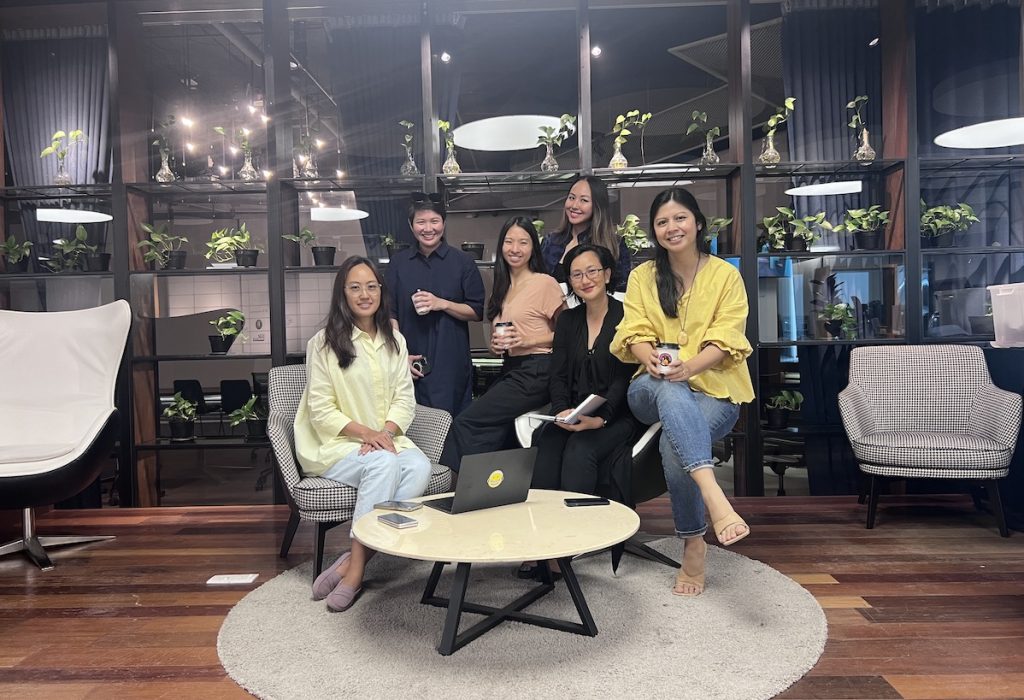 I was born in Melaka, Malaysia before moving to Kuala Lumpur at a very young age. Being an only child (with a very active imagination), books became my first friends! Growing up, my first dream was always to become an author (well, that and Malaysia's first Oscar winner – #thankyouverymuchmichelleyeoh) – but I wound up putting those dreams on the backburner as I went off to do 'the sensible thing': law.
But life has a way of coming full circle. I was in practice as a litigation lawyer for several years before taking a sabbatical from practice in 2017 after giving birth, rediscovering my love for writing during this period, and eventually, realising my dreams as an author.
You can read a bit more about me here.
How many children do you have and how old are they now?
I have two (extremely active) young sons – they're six and three, respectively.
Did you have a role model(s) while growing up? How did he/she/they inspire you?
My mother has always been my biggest role model. From her, I learned what it meant to have empathy, to extend generosity and to love fully. Growing up, I was also fed a steady diet of stories that she would invent and share with me, and that sense of imagination and creativity that I grew up with has very much shaped me to be the storyteller I am today.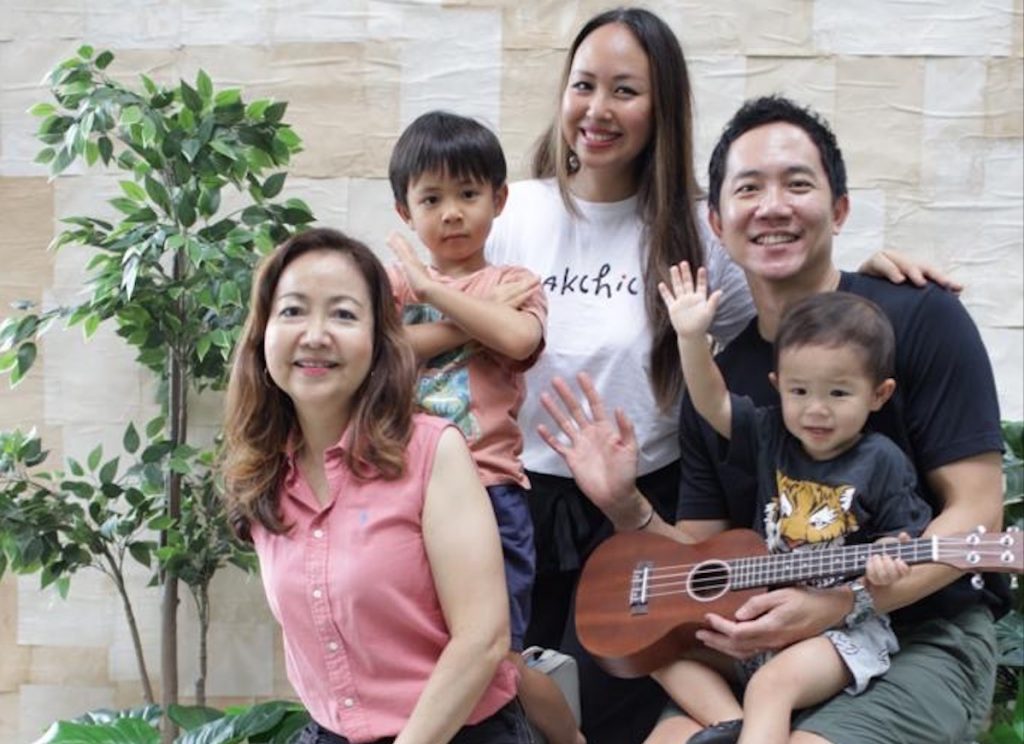 How will you define your parenting style? Share with us more!
I'd like to think that my kids see me as firm, but fair. They know I have a very soft heart (and a lot of big emotions!), but they also know I have clear boundaries that they cannot push and strong principles that I'm hopefully passing on to them as well, whilst also trying to understand and respect their autonomy as unique individuals.
One thing that my husband and I always make very clear to them is that 'Mummy and Daddy are one team' – so they know that we have a united front when it comes to parenting (no circumventing one parent to get their way with another!).
Has your character, attitude and approach to life changed after becoming a mum? How so?
Absolutely. I think motherhood has taught me to be more patient (you'd have to be, after the umpteenth "are we there yet?" threatens to upend your sanity!), less selfish, and more resilient.
I've also had to realign or reevaluate my priorities in life, and learn how to grapple with my new identity and responsibilities as a parent. I grew up a lot when I became a mother.
Most challenging time in your motherhood journey thus far?
Honestly, motherhood is a never-ending journey of challenges and change and growth! Each stage brings with it unique obstacles or life lessons. But (and I'm sure many parents will concur), going through first-time motherhood (i.e. the fourth trimester) truly was life-altering, painful, and ultimately, character-building.
I wrote about my experiences for Mummyfique here!
Three things you absolutely love about being a mum?
Watching my kids grow and discover more about the world around them;
Seeing their unique personalities emerge; and
Storytime and bedtime snuggles!
We love to hear all about your children's picture book, "Boys Don't Fry". Tell us more!
Boys Don't Fry is a loving ode to my Peranakan heritage and the glorious food and family that I've grown up with, here in Malaysia. It's a tale about a food-loving boy called Jin, who just knows that cooking is in his blood -that is, if he can prove this to his meddling, but well-meaning aunties!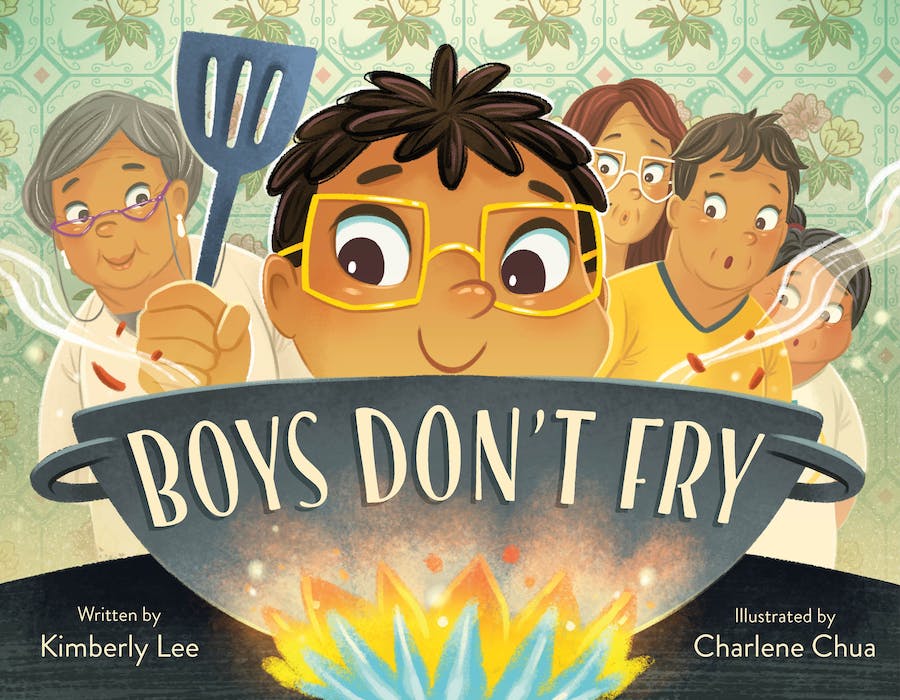 With the help of his grandmother, the formidable matriarch of the family, Jin learns to challenge gender and cultural norms and gain entry into the fascinating world of spices, secrets and Nyonya cuisine. This is a story that will aim to warm the hearts – and stomachs – of readers.
You can find more about the book here.
What/who inspired you to craft this picture book?
As mentioned, Boys Don't Fry is a story rooted in my Peranakan heritage, and was meant to showcase the culture, colours, and cuisine of this unique subculture. I also wanted to bring specific focus to the diverse beauty of Southeast Asia and to introduce this to a wider, international market.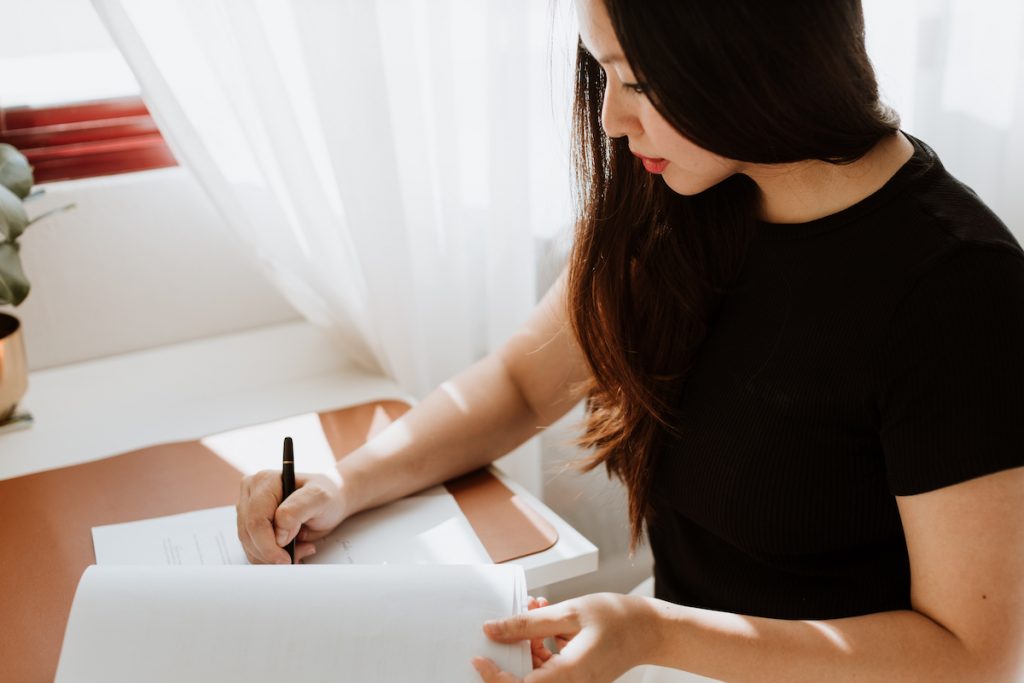 What is the one takeaway that you'd like your young readers to have after reading the book?
I hope my young readers will carry with them a message of empowerment, and a realisation that every child should be honoured for their desire to be seen, valued and included.
Where can we purchase the book?
The book is currently available for pre-orders in our region via Amazon Singapore. It will also be stocked by the following selected local bookstores in Singapore and Malaysia, upon its release:
Singapore
Kinokuniya Singapore
Closetful of Books
Malaysia
Kinokuniya Malaysia
Twigs
Clap Clap Hands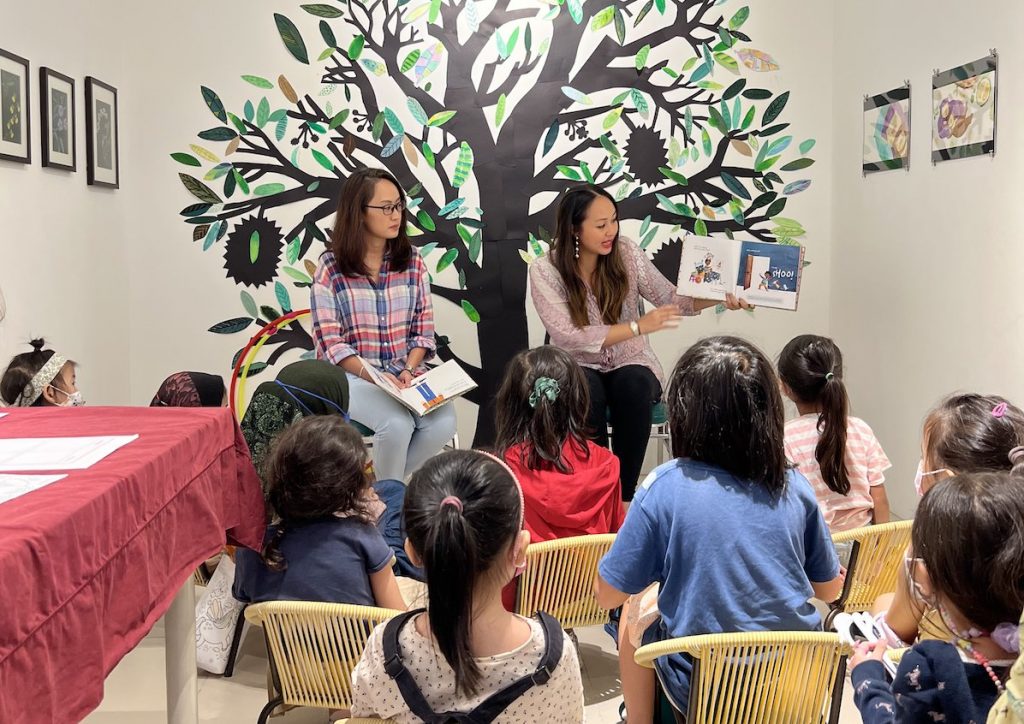 Two things I love to do with my kids are…
Heading to outdoor parks and playgrounds – any place to channel their chaotic energy haha! And storytime (obviously) 🙂  
I wish that I had more time for…
Writing! There's never enough time in a day, and I'd love to find more quiet spaces and moments to just be inspired and write. I'm also conscious about the importance of self-care for my own mental health, so I do also try and carve out necessary time for this.
What's next? Your plans for the future for both personal and work?
I've got several writing projects in the works at the moment – scheduled for release this year, right to 2025. As for the work I'm doing at makchic, we will hopefully be continuing to produce content that uplifts and supports families (including our planned book on internet safety, which will hopefully be released in 2024)!
For more updates, do follow my journey via my website, as well as Instagram or X.