Kelly Keak is the epitome of true beauty and leads by example with an ethical approach to both her life and work. Influenced by her parents' strong belief in having traditional Chinese values as the foundation in all that they do, she has been leading her team at mtm labo with similar values. Since taking over the reins in 2017 as Managing Director of mtm labo, she started revamping the management by grooming young leaders. While advocating for self-love via the beauty products that mtm labo offers, the mother of two also walks the talk with daily self-care in the form of exercises, a clean, healthy diet, and of course, a rigorous beauty regime. Not only that, she also spreads the love by being a strong champion of charitable acts. In this edition of Mums We Love, Kelly shares about her work and motherhood journey with a newborn.
Tell us a little about yourself, family and career background.
I'm Kelly Keak, Managing Director of mtm labo and a mother of a newborn this year. In my free time, I enjoy reading, some "me time" taking care of my skin, working out to keep fit, and enjoying family time. But of course, priorities are different now with a newborn.
Introduce us to world of mtm labo.
Like your fingerprint, your skin is unique to you. mtm labo recognises this and appreciates your uniqueness. Ever since 1991, mtm labo has been adhering to our core value of custom-blended skincare. Through customised skincare management, we examine different conditions of our customers' skin. We're constantly striving to help customers realise their Authentic Beauty – the true beauty that lies in them.
mtm labo boasts of a devoted team of experts who undergo years of rigorous research and development to produce blends that work well on Asian skin. It is a multi-faceted brand whose truly made-to-measure products are offered as personalised home solutions and used in facial treatments. We aspire to be nothing less than the best skincare solution provider in Asia. Our vision is firmly grounded on our distinctive custom-blended skincare philosophy.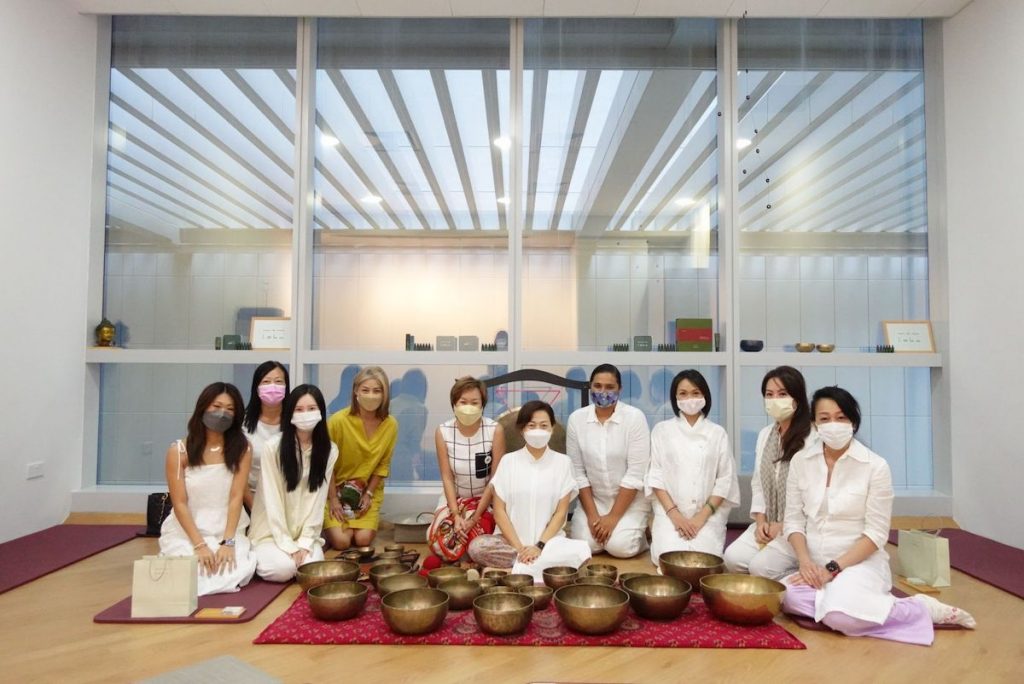 What were the most challenging moments when you took over mtm labo as Managing Director?
When I first took over mtm labo, I actually placed a lot of pressure and expectations on myself. I didn't want to disappoint my mother, who had trusted me to carry on the legacy of mtm labo. I didn't want to let down our trusted customers either, as they have been supporting us all these years. So as the Managing Director, I pushed myself to constantly provide the best for our customers – be it by offering new and improved skincare products and treatments based on our customer's needs and feedback, or even by organising exclusive deals and interesting workshops for their enjoyment!
How has your upbringing influenced the way you manage mtm labo?
Growing up, I was very blessed that my parents often encouraged me to be my own person. They supported every endeavour, every idea, and every dream that I had such that I grew to be a confident individual. As such, when it comes to managing mtm labo, I wish to offer the same support to our staff and the same comfort to customers. I want them to help our customers embrace themselves from the outside in. Hence, mtm labo is really big on providing customisable skincare to meet each individual's specific needs based on their lifestyle and daily routine.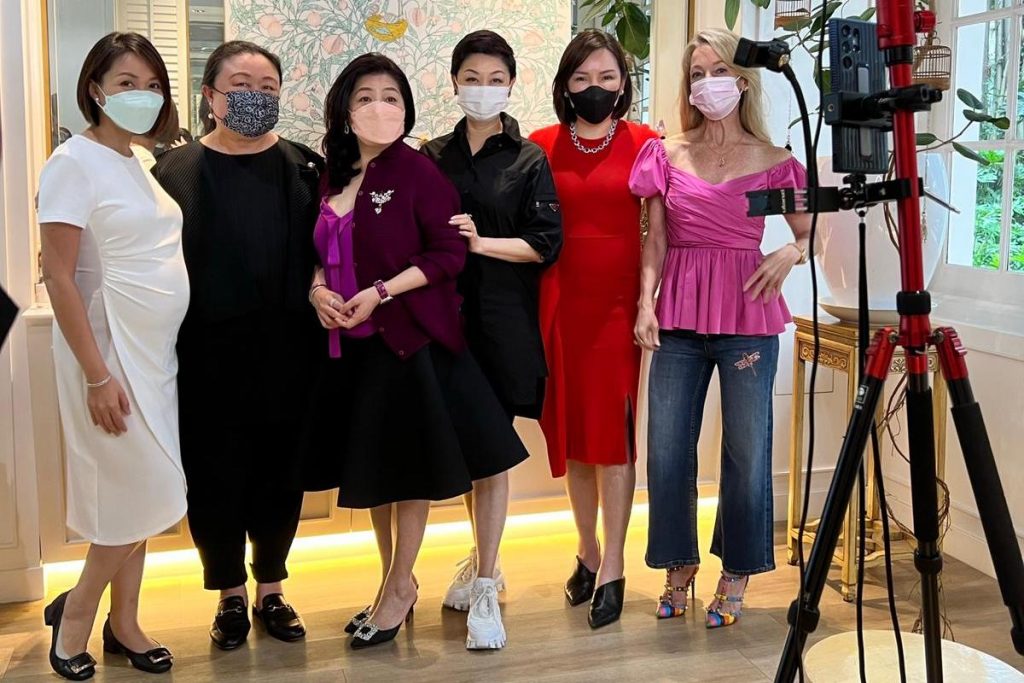 What spurred you to move towards offering crypto payment in your stores?
mtm labo always believes in keeping up with our customers' needs and connecting with them on a deeper level. That is why we provide skincare products and regimens that are customised to each individual's daily life. With cryptocurrency growing in popularity among our customers, we want to embrace the blockchain world by accepting crypto payments as well. In fact, we are the first skincare brand to partner with FOMO Pay. It is a Singapore-headquartered leading one-stop payment and banking solution provider.
FOMO Pay is a Major Payment Institution licensed by the Monetary Authority of Singapore (MAS).
How exactly does crypto payment work in-store?
Customers can simply scan the QR code at checkout to pay. At the moment, with a sum of SGD$3,000 and above, crypto payments via FOMO Pay can be made. This makes it easier for customers to spend their digital currencies like Ethereum, Bitcoin, Tether and USD Coin.
If there was one piece of advice you'd give to mums who want to dabble in the beauty industry, what would it be?
Don't be afraid! If you truly believe in a skincare's integrity and efficacy like we do with mtm labo, go ahead and show the world your sincerity by sharing it. People can sense what is true and sincere.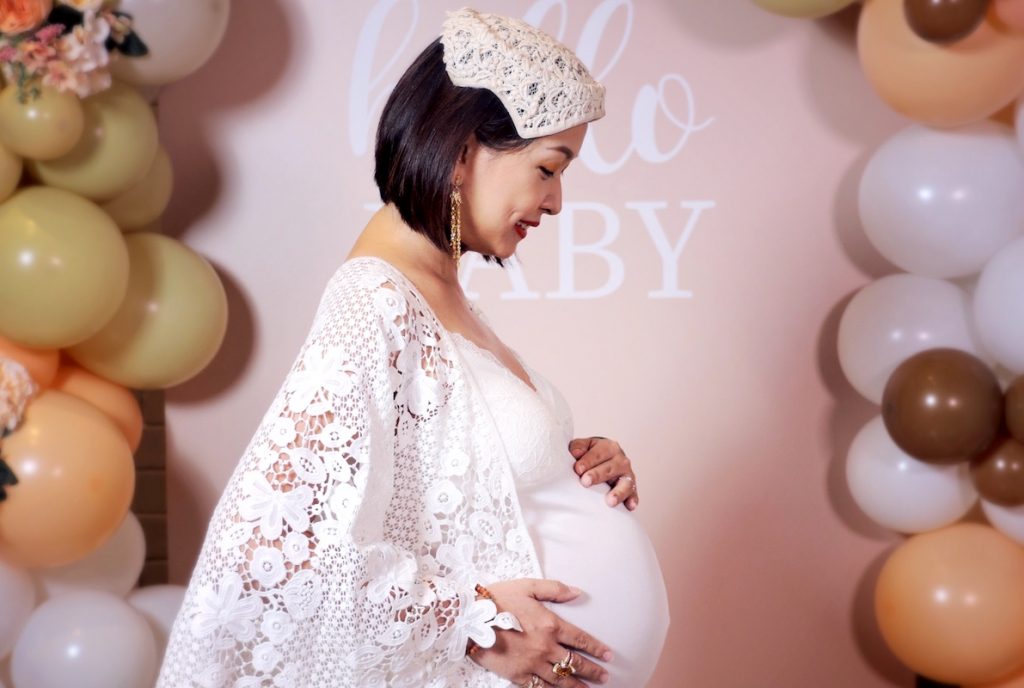 What was your pregnancy journey like?
Like any parent, I was constantly worried about whether my baby was healthy or whether it was growing well. To help strengthen my body, I made sure to eat healthy, exercise, and take supplements to help my baby get big and strong!
As I know pregnancy can be a stressful journey for many parents alike, I wanted to share some tips and what worked for me on Instagram – you may find it under the highlight titled Slim to preg. Hopefully through my sharing, expecting mothers can find solace in having company for the journey ahead!
Tell us more about your little one.
Baby E is currently almost one month old! She is a very sweet and smiley baby, who is doted by many including my parents. We feel so blessed to have her born healthy and join us as a part of the family, even my elder son is so excited to finally have a sibling to play with (although he will have to wait a while for her to grow up!)
How has your motherhood journey been so far?
It's been tiring especially during the pregnancy, but the satisfaction of watching your own child grow day by day is really rewarding! It almost helps to "erase away" all memories of how much I suffered during the pregnancy!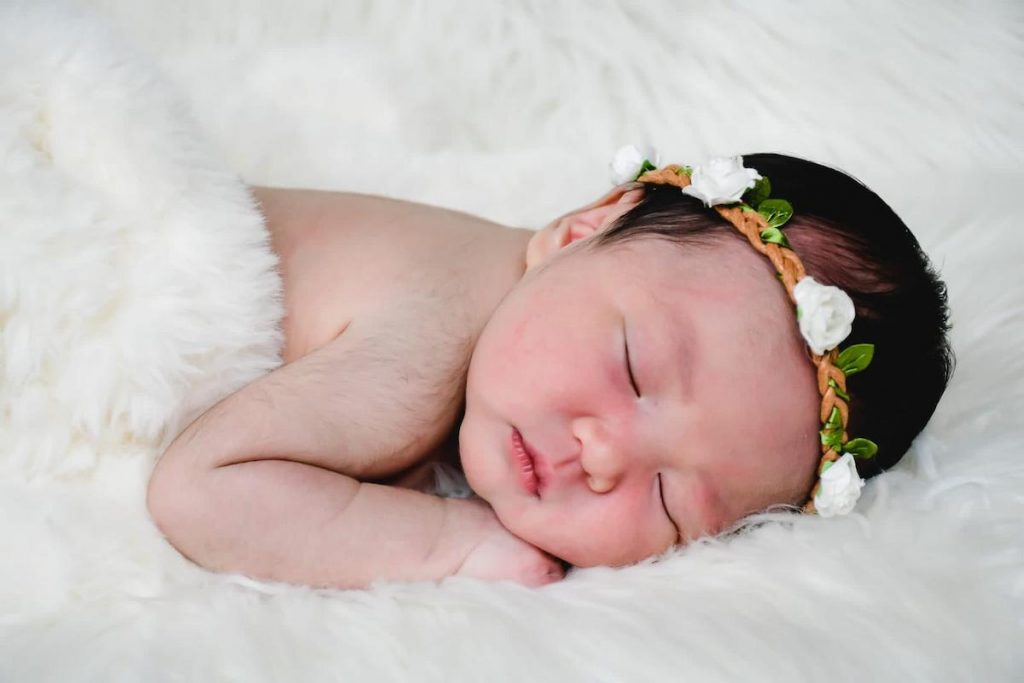 Has being a mum changed your outlook in life and your career?
Definitely! Like Angela Schwindt says, "While we try to teach our children all about life, our children teach us what life is all about."
Overall, I think I became more appreciative of what I have. Being a mum really made me reflect and think back on what my own mother has been doing for me! Now I understand all the effort and hard work she put into raising me on top of running mtm labo, and I know it's truly not an easy feat. I have since come to appreciate her a lot more, and I try to spend more of my time with her.
Career-wise, it really helped cement the direction I want mtm labo to head towards. When I think about my daughter, I hope she grows up to be someone who embraces herself, is confident and isn't afraid to be unique. As such, my wish for the beauty industry is to help customers embrace their unique points, offering something for everyone. That's why I'm a true believer in mtm labo's message of providing custom-blended skincare. Being a mum for the second time, and to a girl this time round, helped reinforce my beliefs that one should embrace our innate beauty and develop confidence through this.
Top three mtm labo must-haves in every mum's bag are…
My top three must-haves are definitely the custom-blended nutriment eye cream, solar shield plus SPF50+ PA+++, and the custom-blended overnight re-boost mask.
With all the sleepless nights, the custom-blended nutriment eye cream helps to nourish and soothe the eye area.
As children play in the sun, solar shield plus SPF50+ PA+++ helps protect mothers from sun damage while providing anti-oxidants.
The custom-blended overnight re-boost mask helps to block pollutants from the skin and deeply nourishes impaired and damaged skin cells.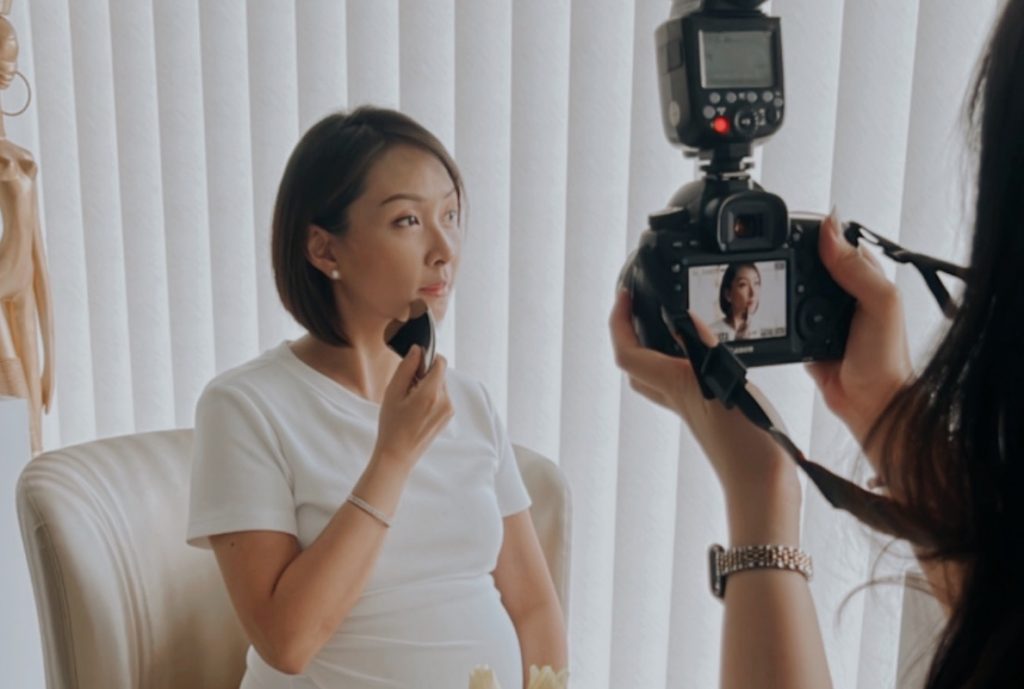 Three beauty essentials in my bag are…
The top beauty essentials are mtm labo's 3D collamoist lip treatment, hand cream, and my favourite lipstick.
In Singapore's heat, mtm labo's 3D collamoist lip treatment is handy for when my lips get chapped.
It's always good to carry around hand cream for when my hands feel a tad bit dry.
You never know when you're going to need to spruce up your look. A lipstick does wonder in transforming one's appearance and is good to bring around.
I love to spend more time on…
I love to spend more time upgrading myself – be it through reading, learning a new skill or working out. Personally, I believe it's of the utmost importance to take care of both our mind and our body, which is why I place much emphasis on constantly taking care of oneself and improving oneself.
I wish I had…
I wish I had more time! There are so many things I want to do – spending time with my family, working on new initiatives for mtm labo, and connecting with my customers.
My beauty regimen in the morning is…
I start my morning off with gua sha. A recent convert to the benefits of gua sha, I have been religiously doing it every morning and have seen wonderful effects. I love to use the tool when I am applying a custom-blended massage cream or overnight reboost mask. Normally, I will apply the cream or mask and start doing gua sha after five to 10 minutes.
Gua sha helps facial products be better absorbed while creating a cool and lifting effect on the skin. This can maximise the benefits of the mask – most of the mtm labo masks are very moisturising and do not dry easily on the skin surface, so it's suitable to use them for a facial massage with the gua sha tool.
Personal mantra?
In a world where you can be anything, be kind.
A while back, I tried the love/hate experiment on strawberries whereby I say kind words to one batch and unkind words to another batch. After two weeks, the batch of strawberries which were treated kindly looked much better than the other batch that was treated unkindly. Through this, I saw firsthand the impact of being kind and the power of words, and it taught me a valuable lesson to always choose kindness.
If keen, you may check out my documentation of the experiment on my Instagram under the highlights titled Be Kind! Go ahead and try it for yourself.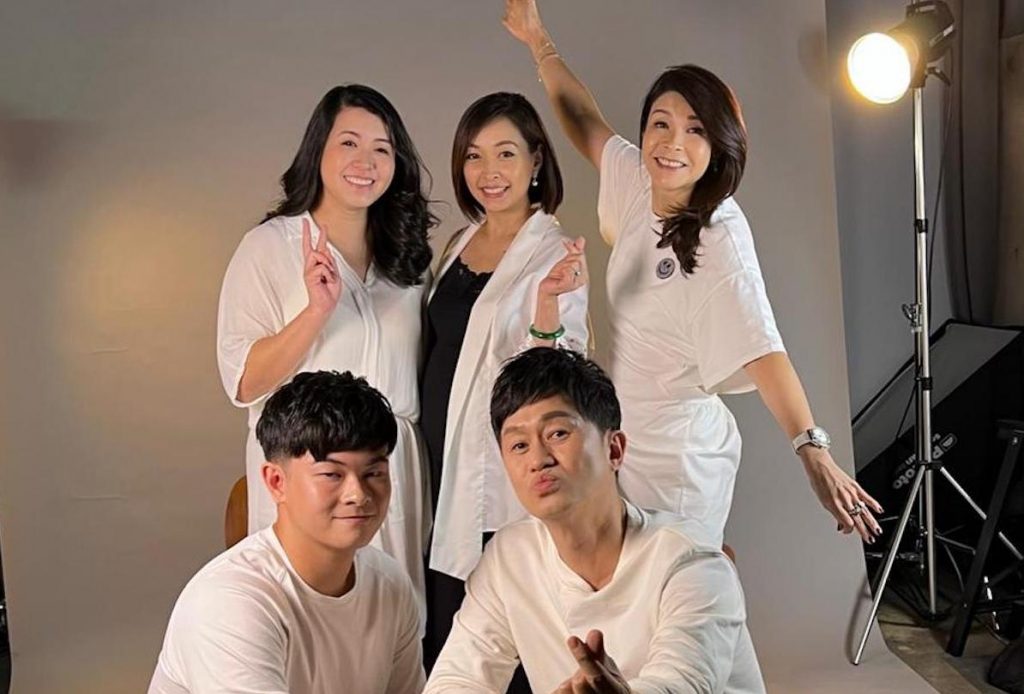 Plans for the future, personal and work?
For mtm labo, our Home Care Series will be launching in August. Every month till the end of 2022, mtm labo will be releasing a Home Care set filled with a variety of tools for customers to use in the comfort of their home. Be sure to keep a lookout on mtm labo's exciting upcoming plans!
Work aside, I've also started a passion project with my friend! The brand is called única.ZA and we sell sustainable and environmentally friendly pre-loved fine jewellery. In line with our efforts to give back to the community, 100% of proceeds from all donated pre-loved collections will be fully donated to a non-profit organisation. For all other purchases of our jewellery, 10% of the proceeds will be donated as well.