Mummyfique proudly presents Eugenia Ye, brainchild behind Nodspark and mama of two lovely kids, in this month's Mums We Love series. Nodspark is synonymous with trendy, attractive, high quality and affordable nail wraps. These provide a fuss-free and uber convenient alternative to gel nail polish. In fact, Eugenia crafted the idea of such an alternative when the demands of motherhood reigned over nail pampering sessions. Turns out, this was an ingenious solution for busy mamas such as herself. We chatted with Eugenia to find out more about her childhood, family, and how it all started with Nodspark as well as what's in the pipeline for this homegrown brand.
Who is Eugenia Ye?
A mother of two, founder and brand owner of Nodspark, a local business that focuses on beauty products that save you time. These include nail polish wraps, magnetic clip on lashes, and more. I also enjoy mentoring and connecting with people; a positive person in nature. 
Tell us a little about your childhood.
I had a memorable one with days spent building and crafting toys. We did not have a room full of toys, but we got creative (especially my dad) making toys out of recycled materials. We made boats, wooden guns to snap paper bullets, 2D animal kingdoms, and so much more. The days were filled with laughing and fighting in equal parts. I enjoyed playing dolls by myself, as I did playing soccer with my brother and neighbours. I was highly imaginative and was the most chatty child out of the three siblings!
Nodspark! How did it all happen?
I've always enjoyed getting my nails painted. But when my kids came, it was no longer something I could afford, be it making an appointment at the salon, or painting them myself. Within the same day someone would have stepped on my foot or the polish could not try in time for me to respond to a kid's demands. When I chanced upon nail wraps, I immediately saw how this product would fit right into our demographics of busy women wanting to look put together. I pitched the business to my husband, got his blessing, and the rest, they say, is history!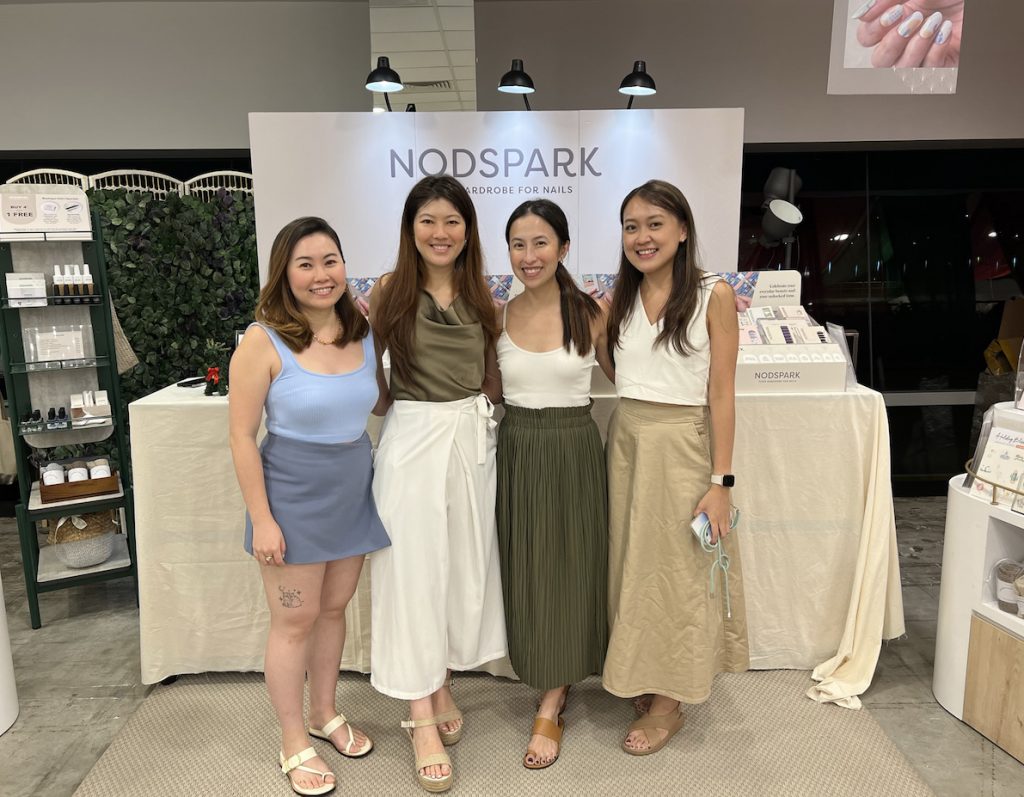 Why nail wraps and not any other products/line of business?
Because there wasn't anyone doing this product at the point when I had interest to start one! It was at an interesting stage where nail wraps were introduced two years prior, but it didn't take off. I saw this as an advantage in having the first mover advantage to start the business, and it turned out far better than expected!
What were some of the difficulties you faced when setting up Nodspark?
Finding the right supply chain and factories to work with. It was tiring visiting factories and building connections, and I was particular with how the factory set up was as well. I wanted to make sure that we were working with companies that paid fair wages, did not use child labour and the likes. We also had low negotiating power being a start-up in a small country, so those were the difficult times. But as our business grew, it got a lot easier.
What makes Nodspark stand out from the rest?
Design, quality, and brand dynamics. 
Your top three favourite Nodspark designs?
Summer Blossoms, Milky Way, and Safari Dunes. I'm currently into a lot of solids, so colours are a theme for me this year!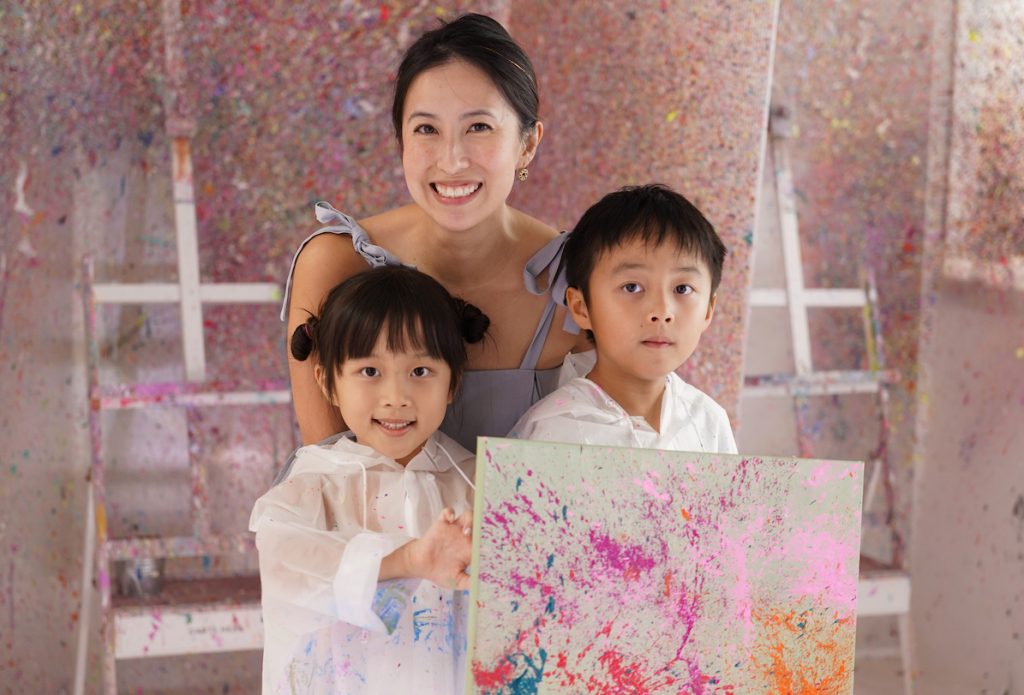 How is it like being a mum and entrepreneur all at the same time?
A constant struggle for balance, but I've come to understand that there will never be such, and I embrace the struggles of roles that I chose. When you acknowledge that it will always be an imbalance at different parts of the year due to your work schedule, or family's schedules, you deal with a lot less self-imposed guilt. So yes, when I work hard, I play hard with the kids too. 
What is your typical day like? As a mum and as a business owner?
It starts at 6am, drop the kids off, start my workout at my home gym at 7:15am. Get into the office by 9am on days when I workout. On days when I'm off-exercise, I try to get into the office by 8am. I pick my daughter from school at 1:15pm and head back to the office thereafter. Meetings are always done either first thing in the morning or last thing in the day. By the time I end work, I try to check through the kids' homework and do light revision with them after dinner. Kids go to bed at 8pm and I continue to work, or have me-time. On a good day I'm in bed at 11pm, but for most days it's 12am. 
Tell us more about your little ones!
Honest, fun, sassy, and they pack a load of personality. They are thoughtful and caring at most times, and thankfully, have a teachable spirit (at least for now!). I'm most thankful for their ability to play by themselves, allowing us to catch up on our sleep on the weekends!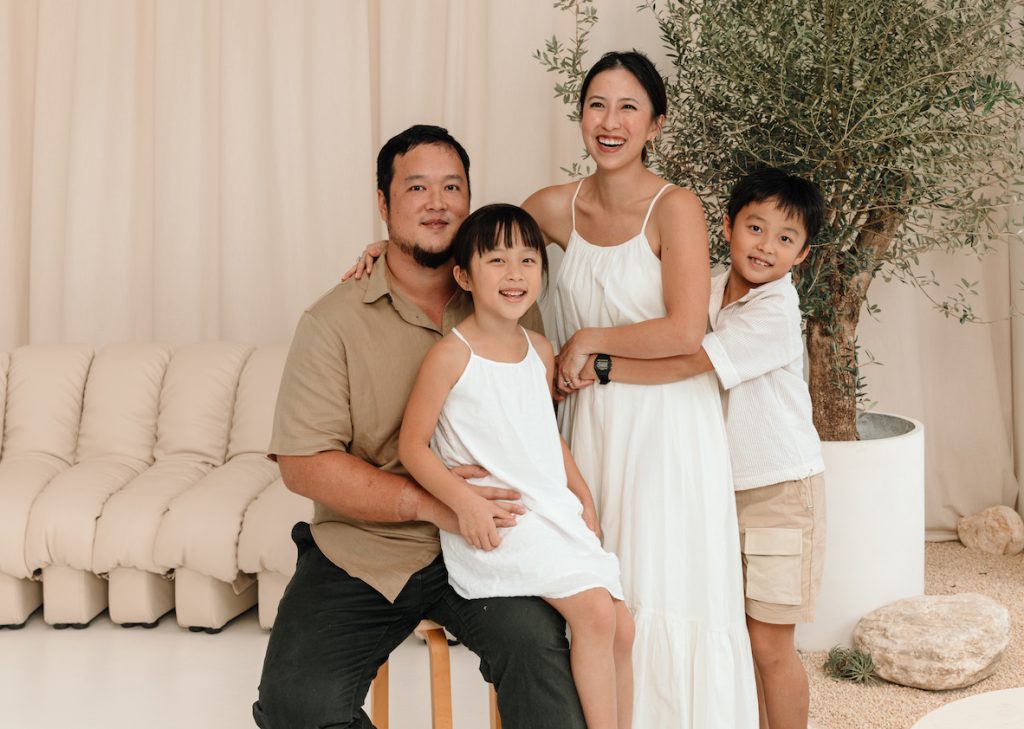 How would you describe your parenting style? Same or different from the way you were brought up?
My parenting style is relaxed, but purposeful. I am mindful of how my children are different from each other, and each carry their own personalities, separate from my husband and I. I see myself as their guardian, here to guide them towards achieving what interests them; to push them in a direction with purpose, determination, and stamina. There are key principles that remain similar to how I was brought up, so in general I would say there are more similarities than differences. 
Has being a mum changed your outlook in life and your business?
Yes, definitely. It makes you question everything! There was a conscious shift in priorities and lifestyle, and I try to prioritise my family. There's no end to work and it'll always pile up. But the kids are developing everyday and I want to, as much as possible, be present for their needs.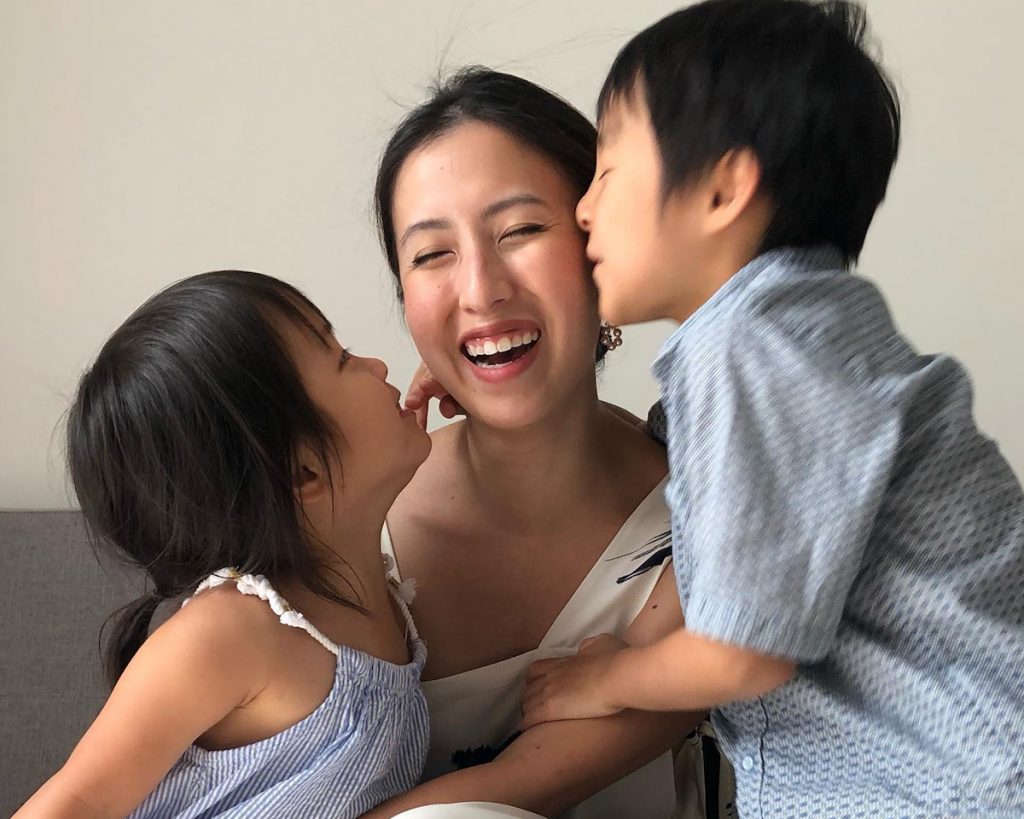 When I'm not working, I love to…
Lie down. Just kidding. When I'm not working, I'm probably trying to declutter my home (it's very therapeutic), groom my rabbits, sort out personal admin, and very seldom but much desired, catching up on Netflix.
One bucket-list travel destination is…
No bucket-list travel destination. I love Japan and would love to head back there with the children soon.
My daily beauty regimen before heading to work is…
Using RE:ERTH's full range, followed by my SuperGoop's Glow Screen tinted sunscreen. I do very light make up, so it's concealer, slight eyeliner, blusher, and lip stain. On days when I have a meeting, I'll definitely be clipping on my Lashes on Demand's magnetic lashes!
Three mum essentials in my bag are…
Lip balm, sanitiser, and phone. 
One rule you live by?
To speak with kindness.
What's next for Nodspark?
Oh, it is an exciting year lined up with fun products launching! Stay tuned and get ready to glow up!