Coral Chung has revolutionised the luxury industry with her sustainable fashion brand. She is an entrepreneur, former strategy consultant, and tech executive. An entrepreneur, former strategy consultant and tech executive, Coral Chung has revolutionised the luxury industry with her sustainable fashion brand, SENREVE, by pioneering her iconic Maestra bag, a convertible all-in-one handbag, tote, crossbody and backpack! In 2019, the company closed a US$16.7M Series A fundraiser — another clear proof of its success as a female-founded business.
Coral began her career at Bain & Company in Hong Kong before moving to Silicon Valley, where she developed a focus on consumer brands, retail and technology. Prior to founding SENREVE, she was a Principal at Medallia and helped lead the company's retail vertical and worked with leading luxury and global retail brands like Apple, Nike, Sephora, Tory Burch, and Nordstrom. She's also a patron of the arts with ties to the Metropolitan Museum of Art in NYC, the San Francisco Ballet, as well as the San Francisco Opera. 
Mummyfique chats with this trailblazing mama whose bags have been spotted on Hollywood's A-listers and fashion insiders like Lady Gaga, Angeline Jolie, Priyanka Chopra, Emma Roberts and Jessica Alba, to find out what drives her, her belief in sustainable fashion, and what it's like juggling her business and being a mum.
Tell us a little about yourself.
I'm an entrepreneur, mum and fashionista. 
How many kids do you have and how old are they now?
An 8 year old girl and another baby girl on the way!
Can you share how you became a businesswoman?
My parents were entrepreneurs, so at an early age I grew up being interested in business. I also studied international business at Wharton and The University of Pennsylvania and got my MBA from Stanford.
Is there any motto you live by?
"Isn't it nice to think that tomorrow is a new day with no mistakes in it yet?" (from Anne of Green Gables).
Introduce us to SENREVE's Universe!
SENREVE is derived from the French words "sense" and "dream" and it's a world created for the modern multi-faceted women. We combine traditional luxury European craftsmanship with innovative direct-to-consumer and digitally native approach. We focus on making the lives of women more empowered every day.
As a newer luxury fashion brand, we have a big opportunity to change the infrastructure and end a lot of legacy practices that are not sustainable. We are focused on reducing carbon emissions, use more recycled materials, and explore innovative new plant-based vegan leathers as well.
What do you think needs to change now in the fashion industry to make it more sustainable?
I think there needs to be more education and transparency and consumer awareness. Also, every aspect of the supply chain needs to have sustainability as a goal in order to create alignment and significant change.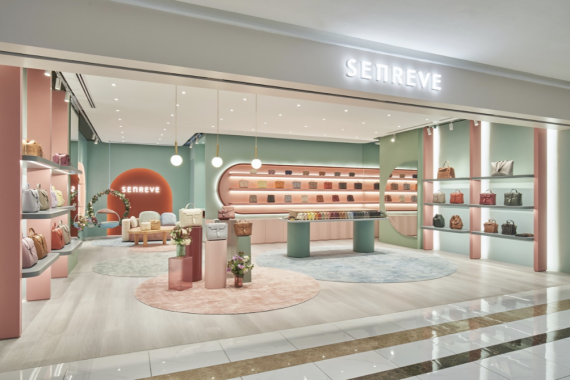 What is your advice to consumers looking to create a more sustainable closet and lifestyle?
Do your research and try to reduce your waste. Focus on durable products that last longer versus fast-fashion.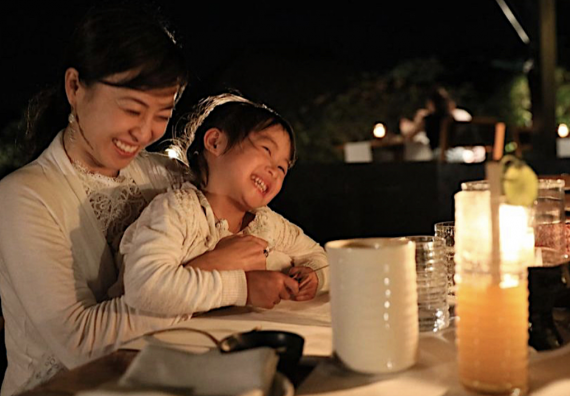 How do you juggle being a mum and working on the different aspects of running a business?
I focus more on work-life integration vs. work-life balance and try to involve my daughter so that she can learn and grow. I also try hard to not be too much of a perfectionist because that can be exhausting!
What's the best thing about working for yourself?
Feeling very motivated and fulfilled every day that I've been able to grow an idea into a multi-million dollar business and global brand.
If there was one piece of advice you'd give to mums who want to take a step towards venturing on their own, what would it be?
Make sure you think through and imagine what it would be like to actually start a business and run it every day. If it makes you feel excited and motivated, that's probably the right opportunity. If even thinking about it makes you feel drained or uncomfortable, it's probably not what you're actually passionate about.
Do you have any tips to banish the mum guilt we all feel?
Just breathe and don't spend too much time comparing yourself to the picture-perfect mums on social media.
My favourite place to work is…
In my home office or at our San Francisco Flagship store.
Luxurious, Versatile, Feminine
My favourite moment of the day is…
Evenings when I'm snuggling with my daughter and doing bedtime reading.
Chocolate and other desserts.
I'm learning / growing and being productive.
What is your go-to outfit?
Little black dress, 5 inch heels, and SENREVE bag.
How would you describe your style and who are some of your style icons?
My style is timeless, elegant and feminine. My style icon is Audrey Hepburn! 
5 things you can't live without.
Senreve's Maestra Bag, hand sanitiser, water bottle, lip gloss, iPhone.
If you could live anywhere in the world, where would it be?
I would be a nomad! I'd spend a few months in Asia, a few months in Europe and the rest of the time I'd shuttle between the East Coast and West Coast of the US.
The husband is the bomb clearly, but if you could choose one super hottie, who would it be?
Brad Pitt (from his Legends of the Fall days)!
What's the one thing you LOVE doing as a family?
We love the outdoors and absolutely love to ski together.
Favourite line of kids clothing?
Mayoral and Tartine & Chocolat.
The best family vacation destination and why?
Hawaii! The beautiful beaches, wonderful weather and overall feeling of relaxation is great for family vacations.
Kids say the darndest things. What was yours?
She recently learned all the lyrics to the Hamilton Musical! 
Worst advice on parenting you ever received?