In a tropical climate such as ours, it is inevitable that we're constantly plagued by pesky little insects whose bites develop into super itchy welts for some, after a mere bite. Mozzies are all around us and what makes it worse is that these insects are more likely to bite those who have a warmer body temperature, more significant skin odour, or wear darker clothing. With dengue cases   hitting an all-time high this year and with more cases being related to a rare strain, DENV-3, we have to take precaution, especially for families with young kids and the elderly.  At the beginning of November, the cumulative number of dengue cases stands at more than 33,300 with the weekly number standing at about three times more than the number of cases seen on average over the past three years! As there is no cure for dengue, doctors recommend lots of rest and ample fluids.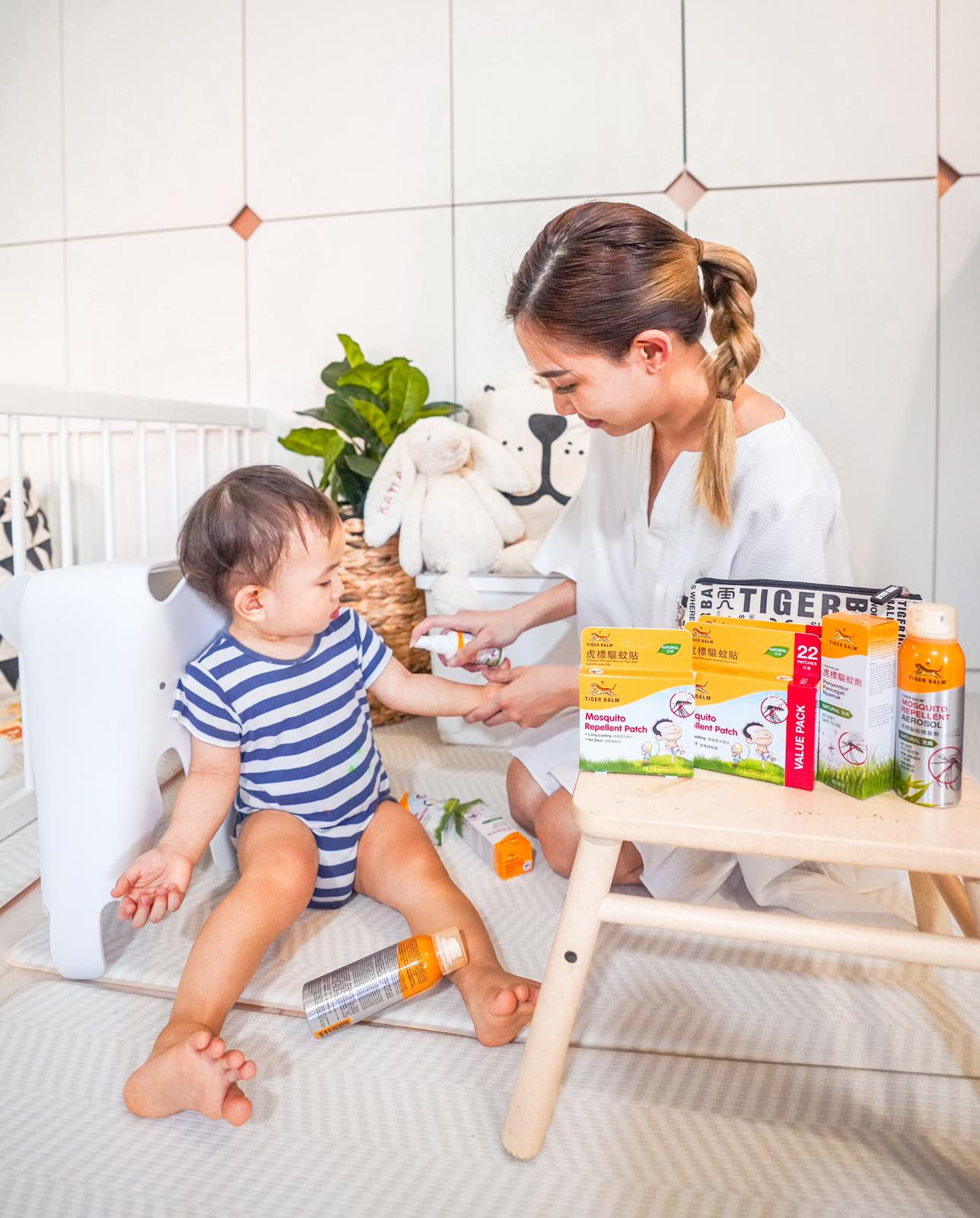 So what can we do to protect ourselves and loved ones from mozzie bites? You can start by using an effective mosquito repellent. So how do you choose a good repellent? "I'll look out for trusted brands with high-quality products that truly work," says Audrey Tan (@audt), influencer and mum of three. Repellents work by simply making you less attractive to mosquitoes thus deterring them from even thinking of biting you. Within the mummy circle, applying mosquito repellent or using mosquito patches to deter mozzie bites when outdoors is second nature. But did you know that indoor protection is just as crucial? "It is definitely as crucial. Closing the windows does not prevent mosquitos so I use Tiger Balm Mosquito Repellent for extra protection", said mum-influencer Jane Surin (@jane_surin). Many dengue cases resulted from infections arising at home even with Circuit Breaker and Work from Home arrangements earlier this year.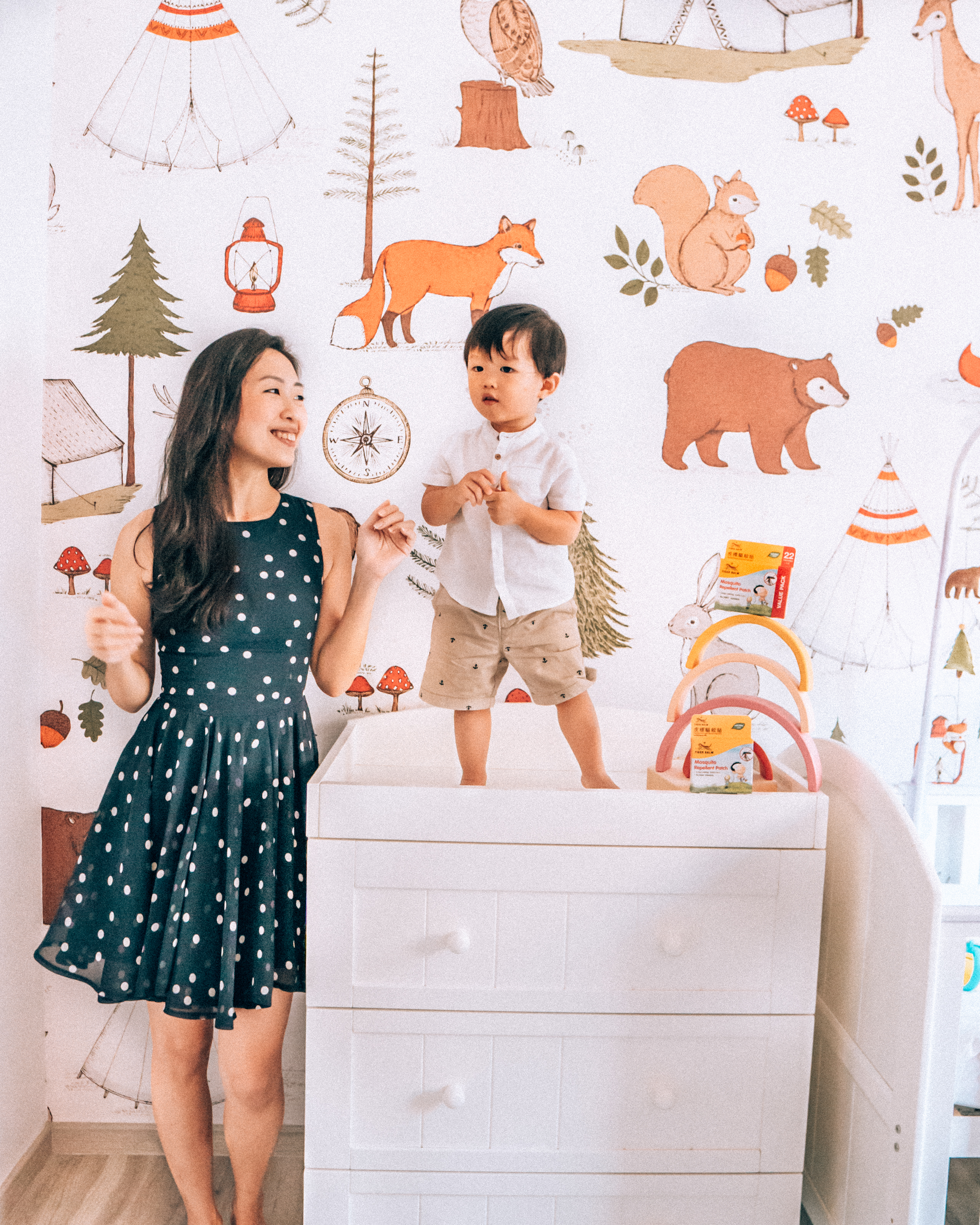 Many conventional mosquito repellents contain DEET ((N,N-diethyl-meta-toluamide) or picaridin as active ingredients, but nowadays, there are more natural mosquito repellent options available in the market that have proven to be just as effective. With more frequent usage of mosquito repellent nowadays, it is important to use natural mosquito repellent options to keep your family safe. Lifestyle influencer and mum of one, Doranne Loke (@themerriedlife) says, "I like Tiger Balm's range of mosquito repellent products as they are DEET free as we prefer to use natural products on our little ones. Tiger Balm uses a long lasting, natural mosquito repellent formulation which means we don't have to worry about re-applying throughout the day."
Tiger Balm Mosquito Repellent, Singapore's #1 selling mosquito repellent brand with a unique, natural DEET-free formulation, is safe to use for the entire family for long-lasting protection. A trusted brand by families for years, Tiger Balm has included in its product range the Mosquito Repellent Patch, Spray, and Aerosol Spray. Jane commented, "My favourite products to use together are the Tiger Balm aerosol spray and the patches on the kids' clothes." The Tiger Balm Mosquito Repellent Patch is extremely convenient to have on hand. The patches are individually wrapped to ensure product freshness and maximum efficacy every single time. The Tiger Balm Mosquito Repellent Patch comes in a box of 10s and 22s. Said Doranne, "The Mosquito Repellent Patch is really convenient as it is just paste and go. Perfect for busy mums like me!"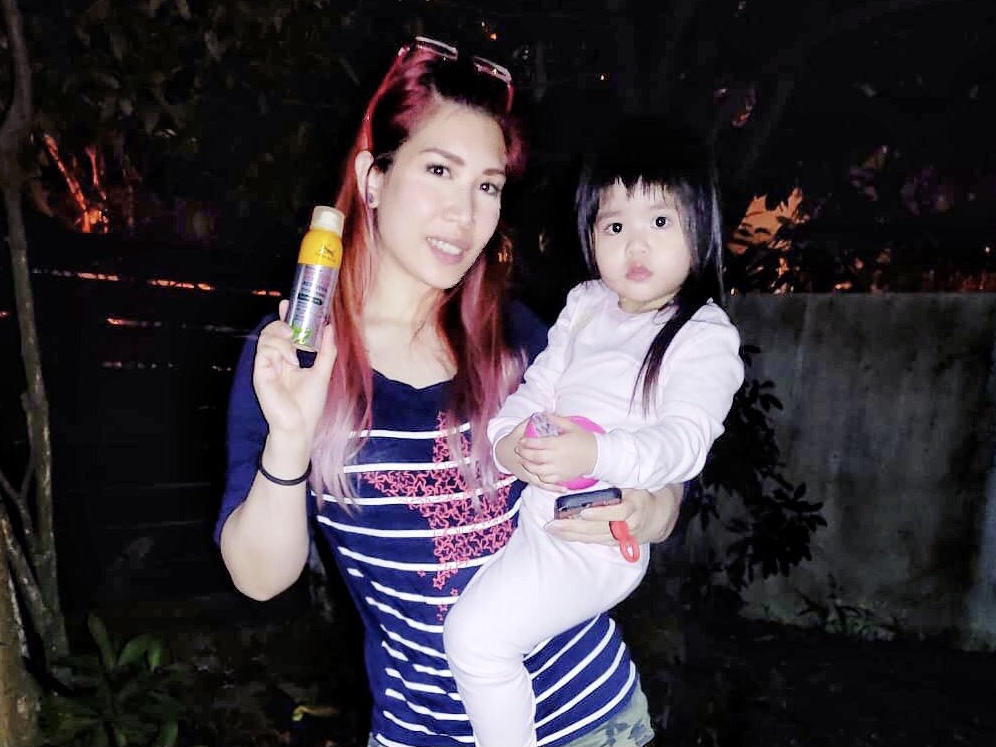 For her family, Suria actress and mum of two, Azzah Fariha, (@azzahfariha) says that she will spray the mosquito repellent a few times onto the, arms, hands, feet, and legs and spread evenly. What does she like best about this product? "It doesn't have a chemical smell; it smells of lemongrass plus a tinge of traditional 'minyak' smell and it's not greasy at all! It settles on the skin like a gem."Available in a 60ml spray bottle, the Tiger Balm Mosquito Repellent Spray is just the perfect size for a tote and also a diaper bag. The handy spray application delivers this unique natural, DEET-free formulation across large surface areas making it super convenient to spray on at any time of the day, indoors and outdoors.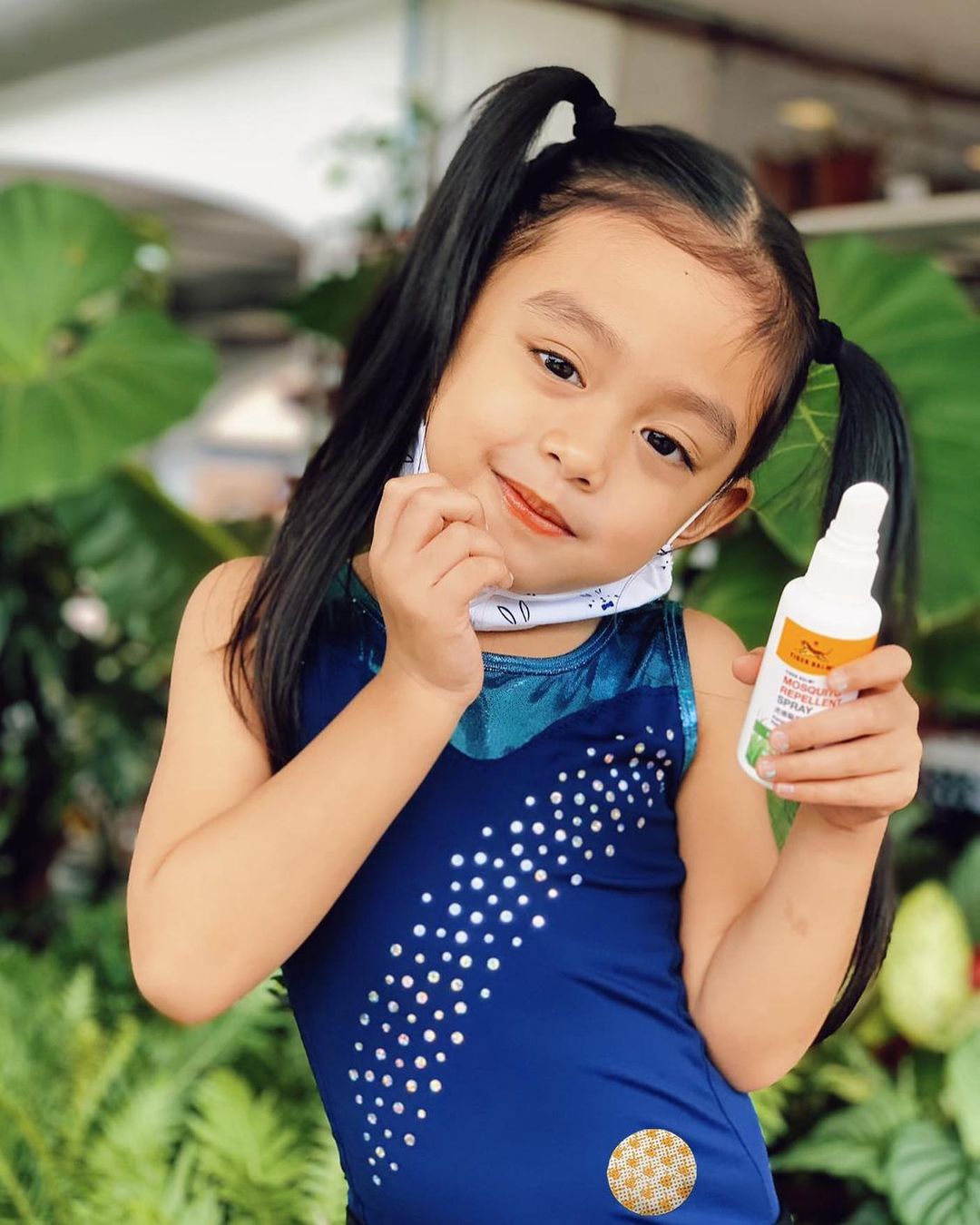 Great for having on hand in the car or at home, the 120ml Tiger Balm Mosquito Repellent Aerosol Spray delivers an all-natural, DEET-free formulation in a fine mist that spreads evenly, is non-greasy, and spans across large surface areas for long-lasting protection. "Especially now, not just with dengue, there are a lot of mosquito bites that the children are getting", commented Azzah. "With the range of Tiger Balm's mosquito repellent products, it will definitely help to curb the bites!"
Repelling mosquitos is a major feat in itself and aside from using an effective repellent, you can also take other steps like using long-sleeved clothing, having fans around the house or investing in portable ones for outdoors, and ensuring that no stagnant water is found in your home. "It's always better to be safe than sorry!", both Jane and Doranne agreed. So what's your one advice to mums out there about the use of mosquito repellents? Jane added, "I would suggest using it EVERYWHERE. At home and outdoors. Our kids are unaware of the dangers that a mosquito bite may pose and also on the precautions which are needed. So it is up to us to keep them safe from dengue."  No doubt, all the mamas agree that prevention is better than cure.
Tiger Balm Mosquito Repellent, Singapore's #1 selling mosquito repellent brand, prides on its natural DEET-free formulation that's safe to use for the entire family. Its long-lasting capability ensures that everyone is protected throughout the day and night, both indoors and outdoors. "I will give everyone a spray down with the Tiger Balm mosquito repellent spray before we go on with our day! For my youngest, Teddy, I spray it on my hands and pat it on his skin," says Audrey when asked about her daily routine. She adds, "They are effective, convenient, and child-safe!"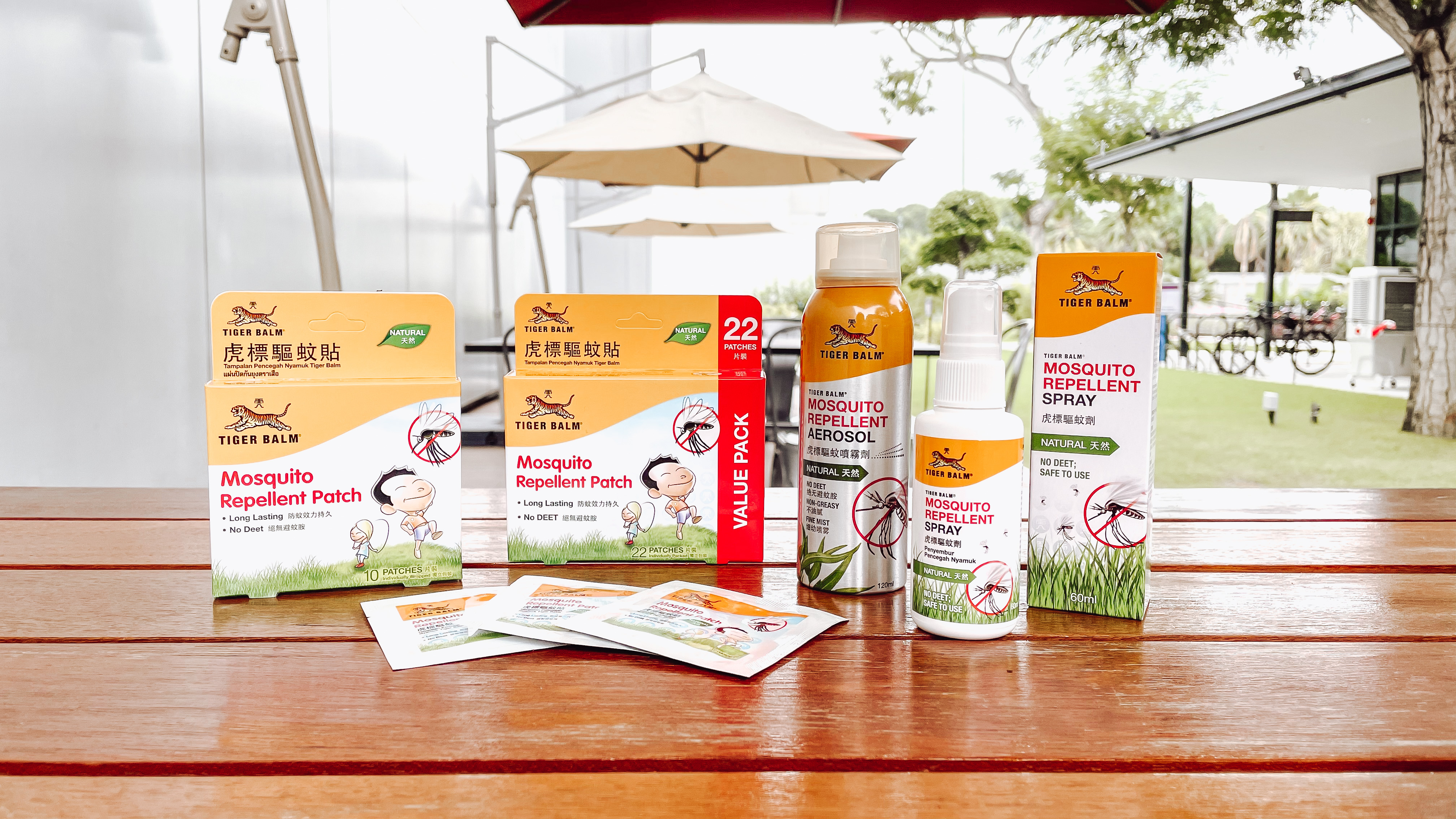 The Tiger Balm Mosquito Repellent range includes Mosquito Repellent Patch, Mosquito Repellent Spray, and Mosquito Repellent Aerosol Spray.
From December 5, 2020 to February 3rd, 2021, get an additional 5% discount (on top of ongoing promotion) on Tiger Balm Mosquito Repellent at Guardian online. Simply type in 'MumXtra5' upon checkout.
Brought to you by Tiger Balm.