Mumpreneur Ondina Montgomery is one talented mummy with many strings to her bow. She is a fashion and interior designer, artist, pop-up event queen and home renovator and added one more string this month with the launch of her first solo range from her label MAHCollection. 'Love is a Bird' is a bright and colourful 70s inspired collection for the modern woman and mother.
The Danish expat has lived in Singapore for eight years with her Australian husband Mark Montgomery – a film producer and director of Singapore-based Xeitgeist Entertainment Group – and despite recently welcoming her second baby (April 2017), she has no plans to slow down anytime soon. In fact, she's already working on her next line.
In this interview, she shares with us what inspired her latest collection and how she manages to balance work and family life while keeping both feet firmly on the ground.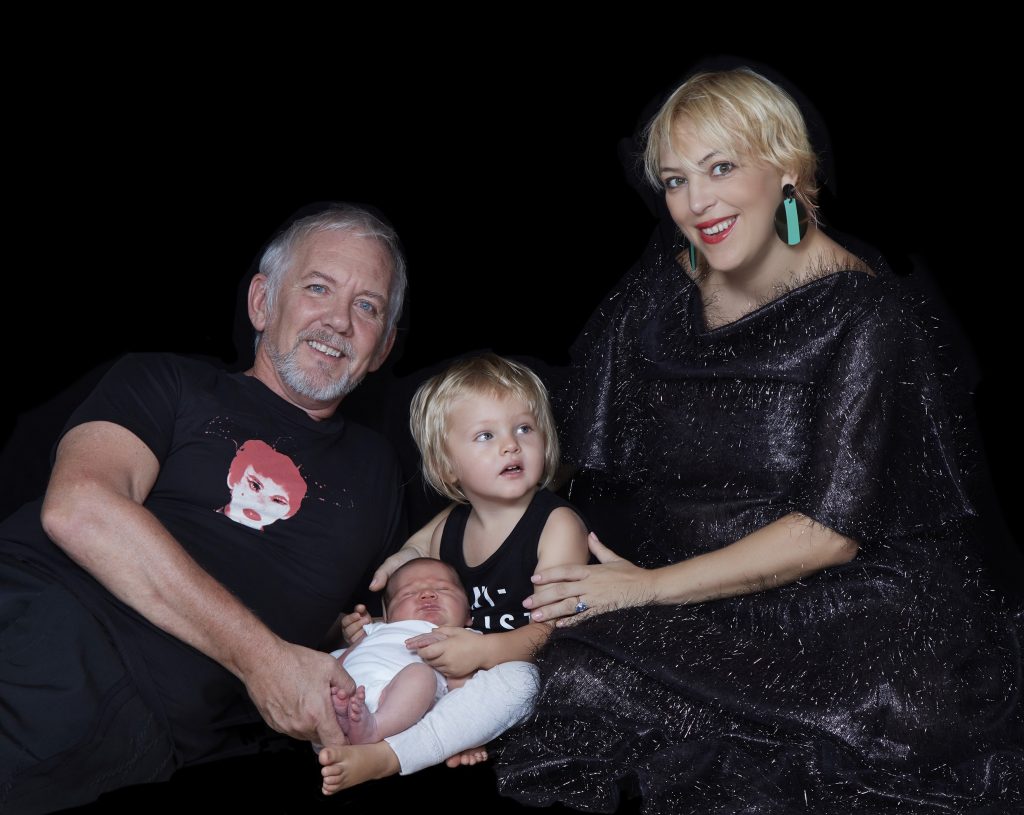 Mummyfique: Please share with us your inspiration for your 'Love is a Bird' collection and what you wanted to achieve.
My inspiration for this collection was born out of wanting to design bold, colourful, elegant and easy-to-wear clothes for the confident and modern woman. I travel extensively and draw inspiration from the places I visit and the extraordinary people I meet. I want women to feel empowered and confident and 'free as a bird' when they're wearing my clothes.
The collection is born out of my love of textiles, patterns and prints and designed around a central signature cut with bell sleeves and flared pants which feature bright exotic colours and bird prints. It's a modern interpretation on the 70s, with accents, looks and styles from that period and it includes headpieces, turbans, clutches, tote bags and oversized earrings.
We understand you release limited runs of up to 50 pieces, making them highly sort after wardrobe must-haves!
This was my first solo fashion collection so l poured a lot of love and hard work into it. My first two ready-to-wear collections were steep learning curves and I learned a great deal about the design process and what's involved behind the scenes to launch a collection. I have gained a great deal of experience over the past few years which I feel is reflected in this collection, and I started pushing more boundaries and exploring new paths which inspired me to work with new colour palettes and prints.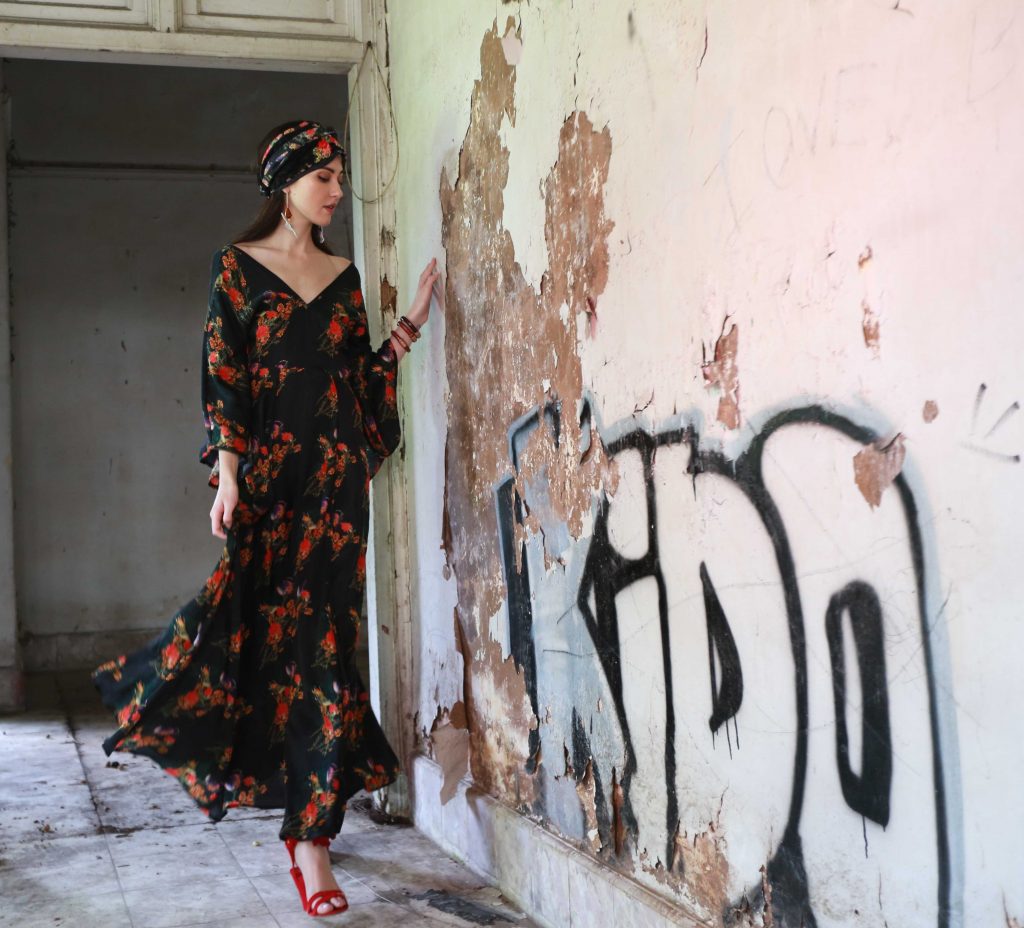 What is your favourite piece from the collection and why?
My favourite piece is the lace maxi dress with the beautiful embroidery work and birds printed around the bottom. It's stylish and comfortable and comes in several colours – the 'Monica' is coral and 'Paola' is white. Teaming these dresses with a fabulous turban and oversized birds earrings will have you ready for a multitude of special occasions.
What was the catalyst for moving into fashion design and launching your own label?
I first started designing scarves by combining art and science prints through collaborating with international artists, designers and photographers to make wearable art. I wanted to challenge myself and include more wardrobe pieces and was continually being asked when I'd reproduce some of my prints for a ready-to-wear collection.
Eventually, this resulted in my first collection designed resort pieces, which was really well received and supported. And of course the weather in Singapore was perfect for those types of designs and a great market started to emerge for my pieces.
I understand that you come from a very creative family and were an interior designer before moving into fashion and becoming a mum. Can you share with us how your journey has evolved and led to collaborations with some big names in the fashion industry including prominent Singapore lawyer and style queen Tan Min Li and New York celebrity designer Laruicci?
 My first love was always textiles and patterns and these were the catalyst for enrolling in an interior design course. After graduating, I gravitated towards patterns development and designed my first small collection of digitally printed scarves. In the early days, the design process was about reinterpreting other artists' work (with whom I was working with) and curating their work into more commercial prints.
My collaboration with Min Li Tan came about through her involvement with film projects my husband Mark managed. She was interested in working on a capsule collection based on some of my prints so we joined creative forces so-to-speak … she designed the cut of the garments and I designed the prints and together we created a very chic ready-to-wear capsule collection for the 'it' city girl.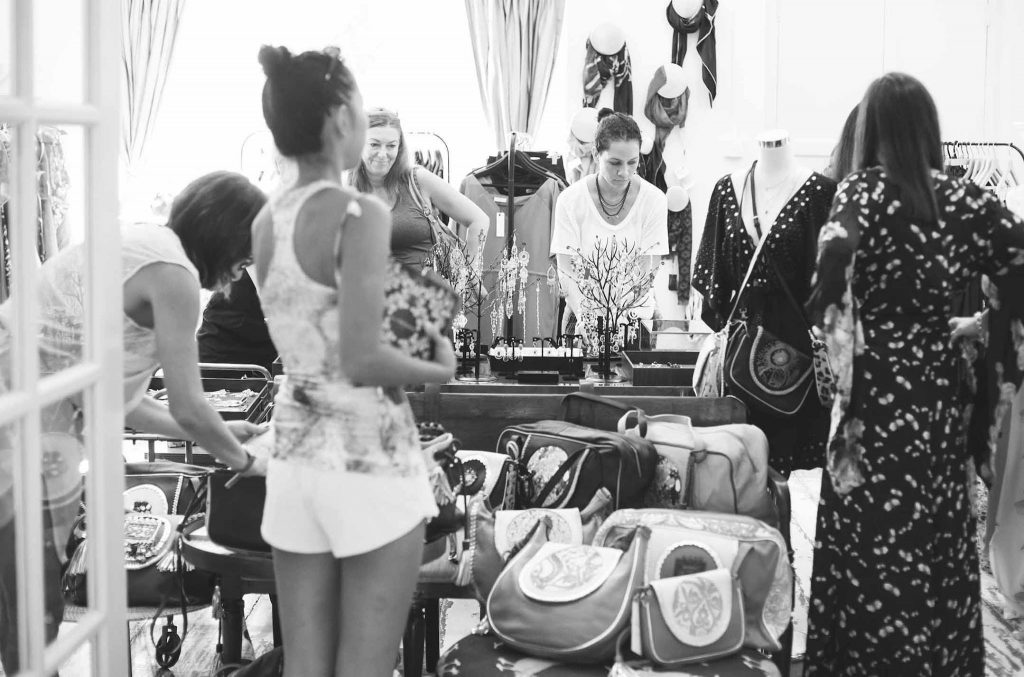 How do you balance being a mum, wife, entrepreneur and supporting local designers and artists through your curated pop-up events?
It's challenging to balance all of these things and of course, motherhood is one of the toughest jobs. All these demands require my time and I often feel guilty for not being more present. However, the flipside of this is that I deeply appreciate the quality time I spend with my family and really cherish every moment I have with my children and husband. Having a great support network around you is also really important.
I understand that you're a big supporter of local talent and help showcase designers' works through hosting pop-up events at your beautiful home. Can you please share with us why it's important to you to do this?
I love discovering new designers and finding limited edition pieces – especially art, fashion and textiles – so I try to support local designers by hosting and curating events to give them exposure and a platform to share their work. I source new designers and sponsors for each event so each one is different. I also recently launched a pop-up shop in Tanglin Mall, called Designer Collective, which is a retail hub that sells designs by local fashion and children's wear designers, jewellers and homewares.
How has motherhood changed your perspective on work and life in general?
Becoming a mother to my 2-year-old Maximo and baby Xeres has changed my perspective on life without a doubt. I think more consciously about the environment, pollution, production waste and recycling. And where possible I try to make things through recycling and give old things a new life. I produce fashion on a small scale and my philosophy is to create pieces that respect artisans and their traditions and reduce waste as much as possible.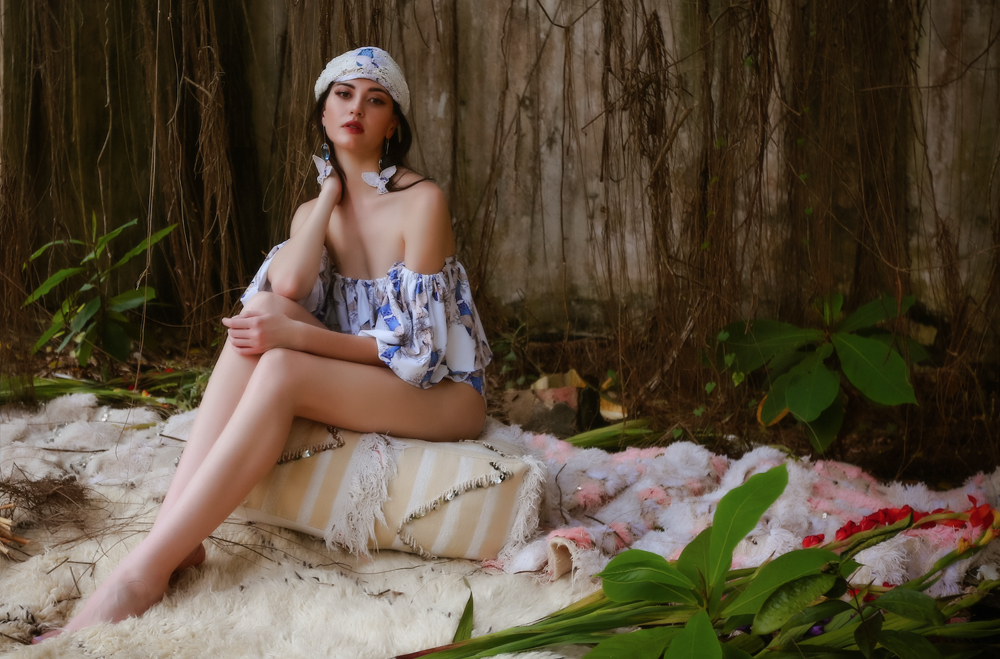 What are some tips you can share with new mothers who are thinking about starting their own businesses?
Be bold and follow your heart and passion. It's important to ask the right questions and build a support network that will help guide you on your journey. You also must have an unwavering self-belief and commitment to keep going when faced with challenges because they will cross your path. I wrote a series called 'my start up diaries' that I believe many women and mums starting their own businesses will find helpful.
What can we expect to see from you in the next year?
My next collection will be very feminine and delicate. I'm working on a concept right now that's based around pleats and I hope to introduce it in early 2018.
When you're not working and running your businesses, where would we find you?
When I need to get away and relax I head to Sanchaya for a short magical break.
What's your must-have handbag accessory?
My must-have accessory is my happy Carmella 70's inspired silk tote (designed by me of course). I love it because it's bright with lots of colours and beaded embroidery.
To find out more and purchase any of the stylish pieces from Ondina's collection, visit mahcollection.com. You can also follow them on Facebook and Instagram. Visit her pop-up store 'Designer Collective' at #02-14 Tanglin Mall.