Looking to DIY your own party? You might want to head to Give Fun to get decorations to spruce up your venue. The business was started by mother-of-two Nizz Chai and her husband, Adrian, in 2012 after they personally experienced difficulties when looking for decorations for their wedding. Realising that there would be other couples like them and hence, there was a niche in the market for party decorations, Give Fun was born.
In this story, we interview Nizz and learn about how she adapted as her role morphed from entrepreneur to mumpreneur and the lessons that she learnt in the process.
Mummyfique: Can you share more about the catalyst behind Give Fun?
My husband and I were planning our wedding in 2011 and were looking for decoration supplies that looked good and yet, fit our limited budget as we had both just stepped into the working world. As we were rather particular about the designs and colours that we wanted, we went through many platforms to look for something that was suitable, including finding sellers from around the world. It was not the easiest process and after we finally found what we were looking for, we thought to ourselves: "There must be other couples like us who are looking for unique decorations that can't be found locally and don't want to spend a bomb, so why don't we provide a solution for them." This was why we started Give Fun in 2012.
What was it like when you first started your business?
It was definitely not easy as initially, we had very few orders. I remember how we would be overjoyed every time we received a new order. We didn't have a large sum of capital to start the business, so whatever we earned would go right back into the business, but luckily over time we managed to get more orders and grow the business. We've also had to learn to adapt quickly to the different market demands, and it wasn't easy to do so as we were both still holding full time jobs then.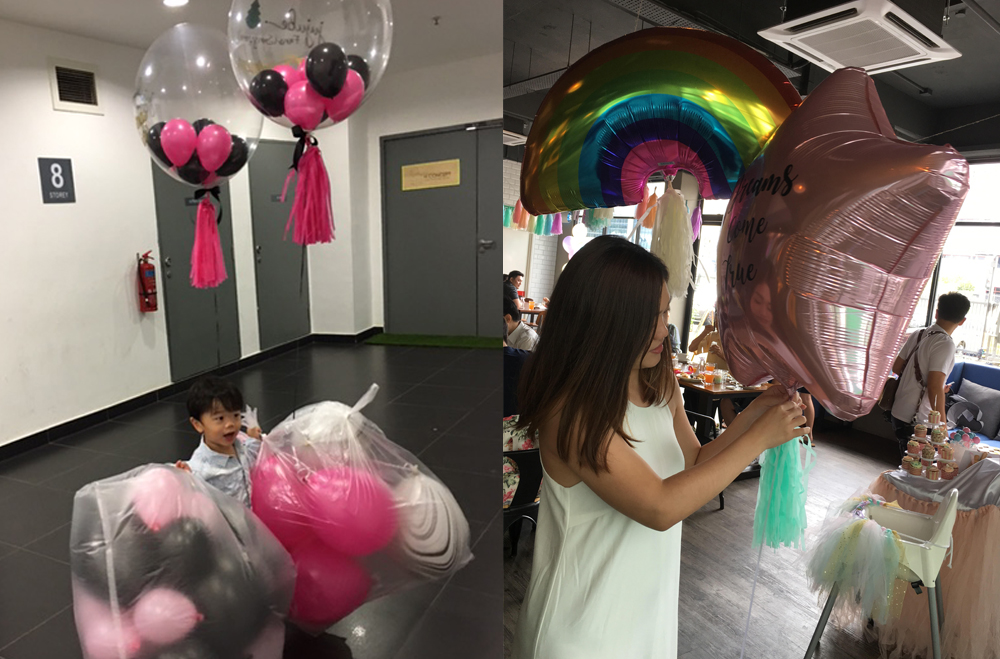 Sounds like your business has evolved a lot since.
It has. When we first started, our products mainly catered to couples that were getting married. This included wedding decorations as well as other items that would be needed for the ROM ceremony, tea ceremony, brides, groom, bridesmaids and groomsmen. We looked for items that, in our experience, were not readily available in Singapore.
We later saw an increasing interest in dessert tables and venue styling for parties, so we gradually expanded our range of products to include items and decorations for birthday parties and dessert tables set-ups. We've since expanded to include items for kids' parties such as first year and first month celebrations. We now also work with event planners and stylists, as well as corporate companies to supply them with their decorating needs.
What was running a business like after you became a mum?
I became a mum less than a year after we started the business, and there's no denying that things were challenging. I often found myself wondering how to prioritise, whether to pick up a customer's phone call or change my baby's diaper first.
By the time we both decided to go full time into Give Fun, I had given birth to our second child and there were times where we had to bring both our boys along with us to the office, to meetings and even our sourcing trips. I often find myself working at twice the speed that I used to previously in order to make full use of the times that my boys are sleeping just so I can complete the tasks on my to-do list. Having children has taught me that every step forward you make count, so I try to utilise my time as best as possible. That said, I do feel guilty for not having much quality time with them.
What are some common misconceptions that mothers have about you as a mumpreneur?
Many people assume that it is a very flexible job that allows you to have the freedom to manage the kids while working at the same time. That is not always the case. Most of the time you can't do both concurrently, and I often I find myself having to settle my kids before I am able to work on business-related matters. I always feel very torn between the two because as a parent I do want to give my child the best I can, and yet as a business owner, you want your business to do well. It's hard to pick between the two.
If there was something you could change about what you had done, what would it be?
I think we have managed to come quite far since our days of being a small, humble, home-based business and I wouldn't change any part of the journey as we have learnt and grown a lot. The only thing that I might do differently, if I was starting out, is to invest in an integrated centralised system from the start to help us manage our supplies more efficiently and have a better understanding of our customers' needs to serve them better.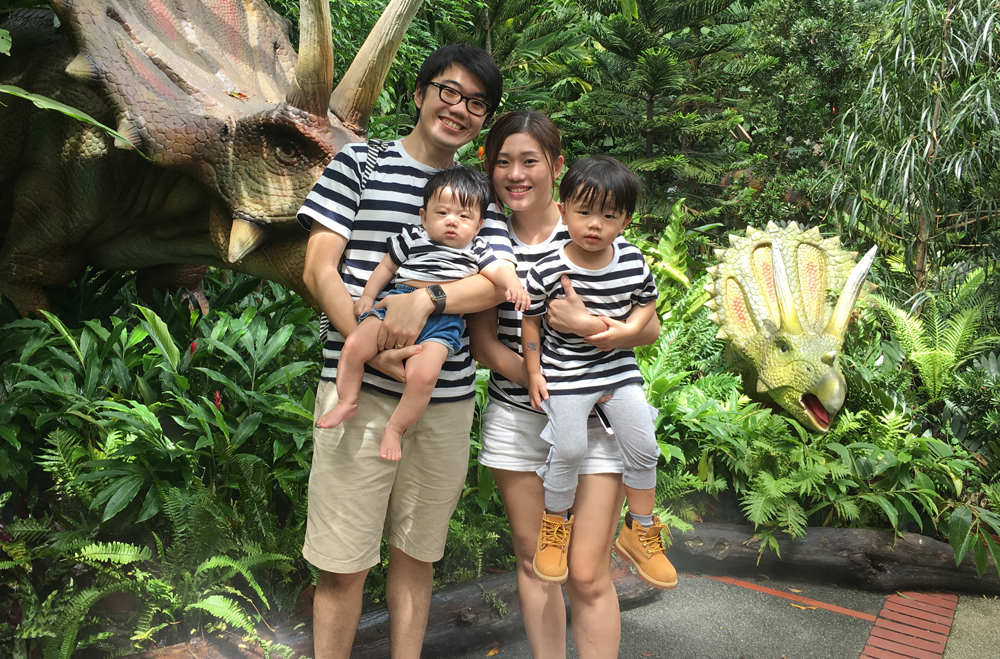 Could you share about some of the challenges that you have faced as a mumpreneur?
It has been a lovely yet lonely journey. There's no one to teach you how to run your business or raise a child, so it's a constant learning journey, and I've picked up some skills along the way. I think I'm very fortunate to be able to work with my husband, although there are times that I don't feel that way. We share the same values and our abilities complement one another, so this helps greatly.
Sleep deprivation is a real issue I face as it's often only when the children are asleep at night that I have the time to attend to some business matters as well as the household chores. 
What's the trick then to being able to successfully juggle everything on your plate?
I can't say that I have any secrets per se as to be honest, I'm feel like I'm still learning how to be a better mummy and leader. The most important thing is not to stop and to keep moving forward, even if it is just one small step at a time. Always stay positive, but take a break once in a while to keep yourself sane.
It does help that I have a mummy support group where we all have the same goals and values that we want to impart to our children.
Back to your business, what makes Give Fun unique from the competition?
We are fully online based, allowing customers to make their purchases 24/7, from wherever they are. Though many competitors have recently entered the market, we remain focused on providing our customers with an extensive range of quality products on a customer-centric platform.
We believe in allowing customers to personalise their decorations. For our tassel garlands and flower pom poms, we have a wide range of colours that can be matched to any colour theme you can think of, and this allows you to decorate your event in your own signature style.
We also have personalised balloons that be designed specifically to suit any theme and occasion, so customers can have a one-of-a-kind balloon. These balloons are currently a personal favourite of mine.
Though it's challenging, I'm sure that being a mum has helped you in your business. What are the future plans for Give Fun?
I do everything from human resource and accounting to marketing and designing, but it's all worth it as my business is something that I'm very passionate about. I've also been inspired by my children to create new products that other mummies would like to have.
We recently had our first ever pop-up store (prior to this it was just online retail) and we're also negotiating some distributorship agreements. Give Fun will continue to strive to be honest and responsible as the last thing that we want to do is ruin any customers' event or special occasion.
Any words of wisdom for other mums who are looking to start their own business?
Always believe in yourself as there is nothing a mum cannot do. You also have to be adaptable and always stay hopeful.
To find out more and purchase party decor, visit www.givefun.com.sg. You can also follow them on Facebook and Instagram.
Want to read more stories other mumpreneurs? Click here.