Let's be honest. All women like bags and the people around you may not remember the outfit that you wore, but they definitely remember the bag that you carried. Most ladies want a bag that's stylish yet functional, and we're all guilty of bring out everything, including the kitchen sink when we go out.
We sit down with Michele Ng, the mummy-of -two behind Aide de Camp, which specialises in bags that don't just look good, they're highly functional as well.  We find out more about how she got started, lessons she's learnt along the way and the hopes she has for her brand.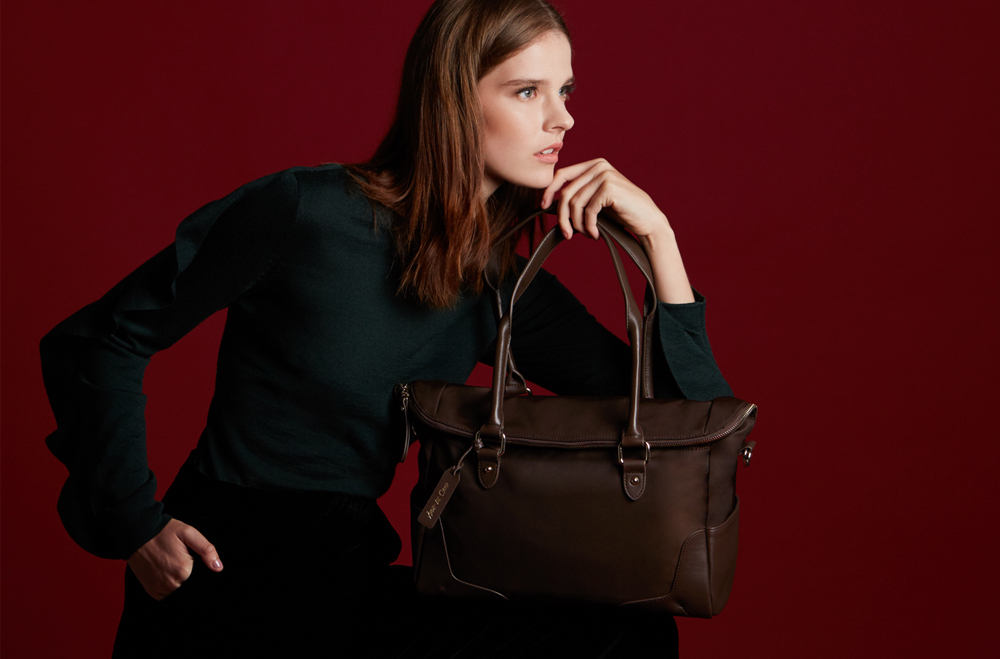 Mummyfique: Can you share the catalyst behind Aide de Camp?
At the time I was interested in photography but noticed there weren't any camera bags suitable for females. Most camera bags were designed with a sporty look and did not have extra space for the personal items which women tend to carry with them.
As a result, many women I knew would either wrap their DSLR cameras in their handbags in clothing or carry a sporty DSLR bag with a separate handbag, none of which was an ideal solution. When travelling, carrying an obvious camera bag would also make you a target if someone wanted to steal your gear.
Of the camera bags designed expressly for women, some are very heavy without even putting your gear inside. Hence at Aide de Camp, we use light-weight, water-resistant premium exterior materials and minimal hardware to lighten the load, yet they have enough pockets for personal items.
What was it like when you first started your business? 
It was pretty challenging having to learn everything from scratch. From creating design specs for the factory, to finding factories willing to take a small initial order, managing sample rooms and factories to produce something up to standard, securing retailers and getting orders, the list goes on.
I had also gotten pregnant just before the business launched and it didn't help that my pregnancy was a difficult one. Thankfully I had the help from family and friends to keep the business going. The encouragement I got from them was essential the entire time as that helped me persevere through the various challenges and setbacks I met along the way.
After giving birth, I brought my baby to many meetings and learnt to multitask a lot more – many times I had to work on the laptop with one hand while carrying and nursing my son with the other! I also had to be more effective with my time management to be able to work and take care of my son. Now that I have two kids, I'm having to make even more adjustments.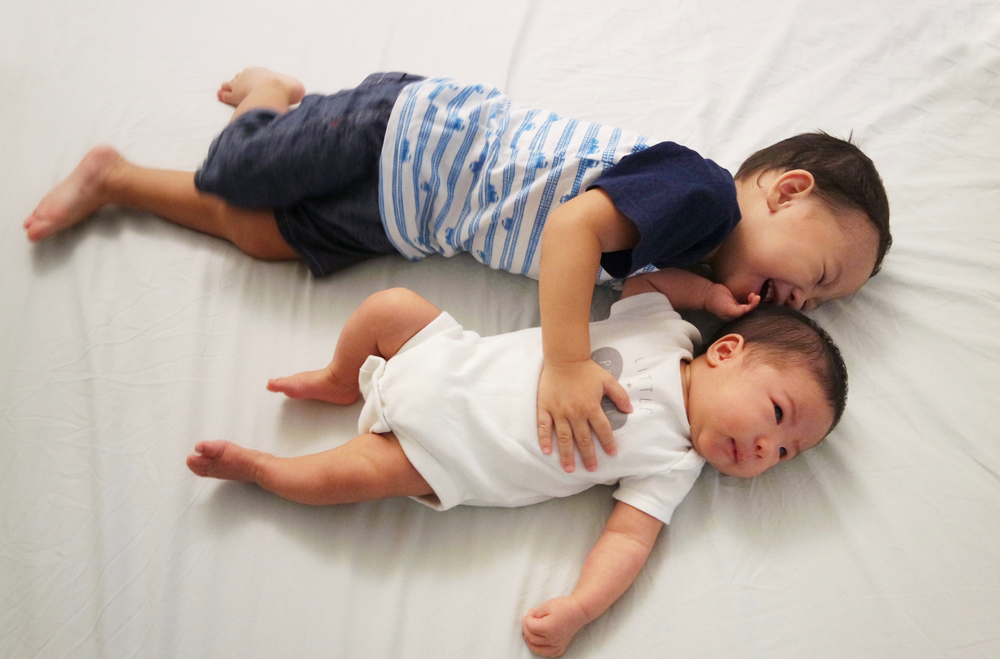 What are some misconceptions that people have about mums who run their own business?
People I meet have mostly been very understanding that although I'm an entrepreneur, for me, I'm a mum first. And every mum has different arrangements and priorities when it comes to caring for their kids. So it's hard to expect that every mum would be as available as the other in terms of having last minute meetings or expecting to meet at certain timings of the day.
While working from home is definitely a blessing, it comes with challenges people may not realise. While some work can be done over the phone or even if there are many interruptions, a lot of the work can only be done if you do not have any disturbances (aka when you are holed up away from the kids). I usually end up doing a lot more work in the early morning, during naptime and after my sons are put to bed.
What are some things about being a mumpreneur you wish you had known earlier? 
That it's impossible to do it all without trade-offs. I used to think it would be easy to do it all – run a successful global business, be an available mum and wife to my family, be able to prepare home cooked meals and the whole nine yards. After becoming a business owner with two kids, I realise that there's never enough time in the day to do what you feel is important and it's essential to whittle down your list of priorities.
A lot of times you will have to end up choosing between business and family, and this may mean missing some of your kids' milestones and having to hear about them through a caregiver, and being okay with that. If you choose to make your kids a priority and spend time with them (which sometimes seems like a thankless job), you may miss out on some business opportunities.
I've always thought of myself as someone who is used to juggling many responsibilities and projects, but still this trade-off between family and business was fairly new to me. Raising children is not just another project as kids grow up so fast and you can never experience certain moments again once they pass. Even if you manage to delegate certain childcare related tasks to someone else, there's still an element of jealously and guilt that you will experience. And you won't know the consequences of the choices you make when raising them until much later.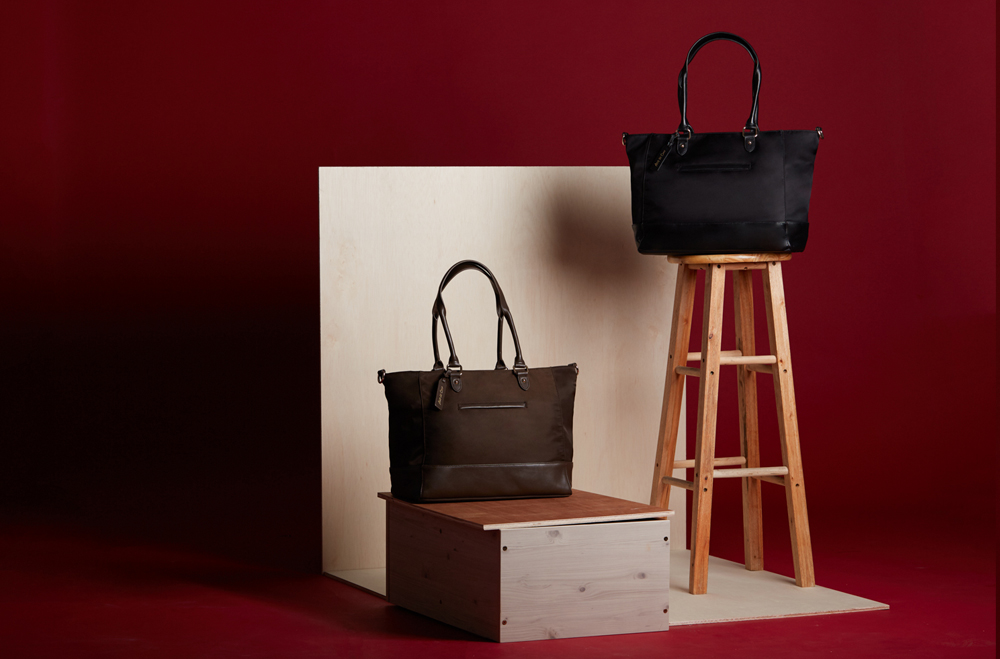 What are some things you have done to better balance being a mum and an entrepreneur?
Over time I've learnt to make a clearer list of priorities and cut out any non-essentials that may take up too much time. For example, since my second kid, I've stopped using personal social media on a daily basis as I realised it sometimes becomes a time sucker and only check my personal accounts once in a while on my desktop.
I've also tried to make other necessary activities more efficient, such as meal planning and creating a stash of home-cooked frozen food so it's much easier to serve healthy meals at home without spending too much time on it.
As my kids grow, I try to teach them to be more self-sufficient so they rely less on the adults in the house. For my young toddler, this includes teaching him to prepare his own milk and breakfast, changing his own clothes, cleaning up any messes he makes, helping out around in the house etc. Sometimes it's easier to do it for them so we can rush through the day but I've decided to take it slower so that it's better for us in the long run.
Words of advice for other mumpreneurs?
It's very easy to get burnt out so you need to learn to recognise when you're starting to juggle too much before you experience burnout. When you realise that that's happening, take a breather and get refreshed – it's much more effective in the long run!
I would also recommend defining your priorities in life and learning to say no to those things that aren't in your list of priorities. Otherwise, it's very easy to get distracted and try to do too much while feeling you didn't accomplish anything significant at the end of the day.
What continues to excite you about your business?
I love designing new practical features for bags and I've got way more designs than we're currently able to produce! I'm also thankful for the words of encouragement I've gotten from customers where they let us know how much they love their bags and how they've been so happy to finally get a bag that meets all their needs. This keeps me going as my main goal is to create bags that help real women juggle their carrying needs throughout the day instead of just another fashionable bag.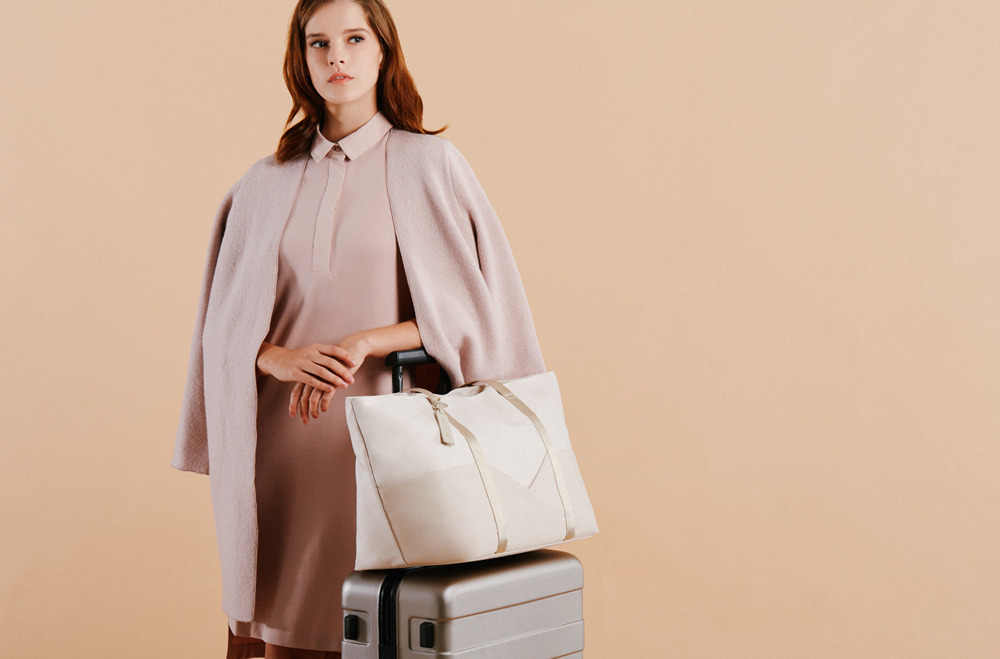 Do you have a favourite product from Aide de Camp?
To be honest, I'm proud of all of the items in our line-up as they come in different silhouettes and designs to hopefully meet the needs of a variety of women. That said, I think one of our newer bags, the Nadine travel tote, is ally suitable for mothers, especially those who travel alot.
The Nadine comes with a removable padding box and removable laptop padding. The padding box has adjustable dividers and can be used to hold not only camera gear but personal and kids items as well. I personally find it especially useful for holding milk bottles, water bottles, food jars and keeping them upright. As everything is held upright, it's much easier for one handed access and items are visible at a glance.
The removable laptop padding doubles up as a diaper changing mat and even a seat in the park if the ground is wet, while the bag's water-resistant exterior makes it very practical to bring around especially with messy kids. I have also received feedback that it's perfect for mums who have multiple kids or need to pack a lot for their travels and long days out!
Any words of wisdom or advice for other mums who are looking to start their own business?
List down your priorities and non-negotiable areas in your life. This will help you make decisions more easily whenever other activities vie for your attention. Try to outsource or delegate areas that are not in your list of priorities such as getting a part-time cleaner or helper to help with the housework so you can spend more time with your kids or on your business.
Remember that you are running your own race and that you shouldn't be comparing progress with others as this makes it easy to get demoralised or frustrated. Finally, enjoy the challenges and fruits of your labour as you see your business help others!
To find out more and purchase stylish functional bags for women, visit adcbags.com. You can also follow them on Facebook and Instagram.
Want to read more stories other mumpreneurs? Click here.