Let's be honest. We would all eat more organic fruits and vegetables if the prices weren't so high at the checkout. My neighbour introduced me to French expat Claire Chabrieres, who delivers bags of organic fruits and vegetables to customers every week at prices often cheaper than other generic products.
The former digital high-flyer started ShiokFarm in November 2015, after she realised that she had to pay S$6 for an organic pear for her toddler in Singapore stores. We sit down with the mummy-of-three (including six-month-old twins) to learn how she turned a small Facebook group into a thriving organic farming business.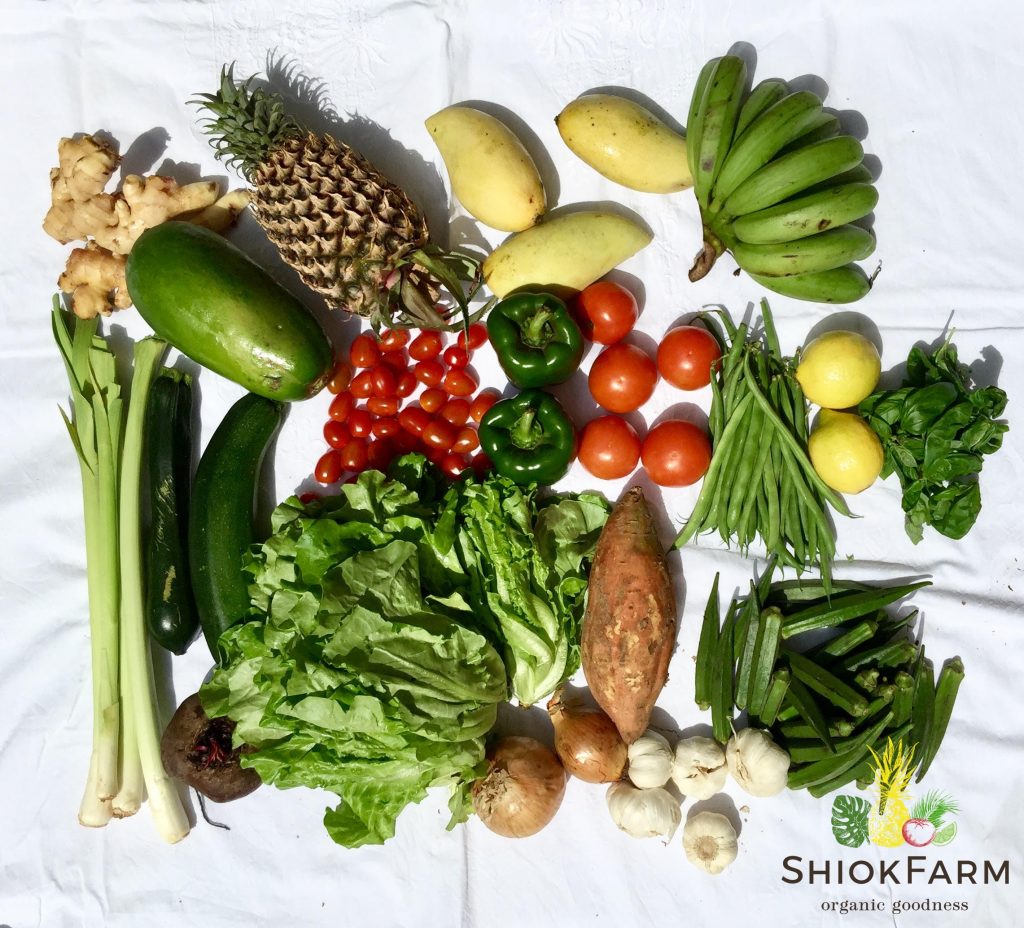 Mummyfique: Can you tell us about your mumpreneur journey and the catalyst behind starting ShiokFarm?
I have always been entrepreneurial. I moved to Singapore from China six years ago with my husband and had my three children, which changed something in me. I started searching for more meaning in my life. I wanted to step away from the corporate world as the travel didn't work with three children and I knew I wanted to do something about the cost of organic foods here.
So three weeks before my twins were born, I started ShiokFarm. It was initially a small Facebook group of 20 family and friends who were interested in buying organic produce. The main issue for them was the cost. So I started my own research and approached some Singaporean farmers and offered to buy all their produce directly from them, which secured their revenue and meant they could offer really competitive prices. Our fruits and veggies are actually cheaper than similar generic products because it's straight from the farm to your plate. The membership requires a six-month commitment and we deliver a weekly bag of whatever the farmers have harvested — so you don't choose exactly what goes in your basket.
What was it like in the early days?
It was very busy and challenging doing it all on my own. I hired a young lady to help out initially but it wasn't full time so for many months I did everything by myself. It was really tough and I never slept as I was breastfeeding the twins and delivering bags to customers. It was crazy. Today I deliver about 1.5 tons of organic veggies and fruits to 160 members and I just hired my first full-time employee.
What's been the secret to ShiokFarm's success?
The secret is to know why I am doing it and having a very clear vision. I'm doing it for my kids. It has to be something you really love to make it all worth it. I travelled a great deal in my corporate career and I would never have been home with my children if I were still there. I have time to be with them now as I'm free every afternoon. I get to watch them grow up. There are never enough hours to do everything, but I'm able to spend time with them and enjoy all the little things.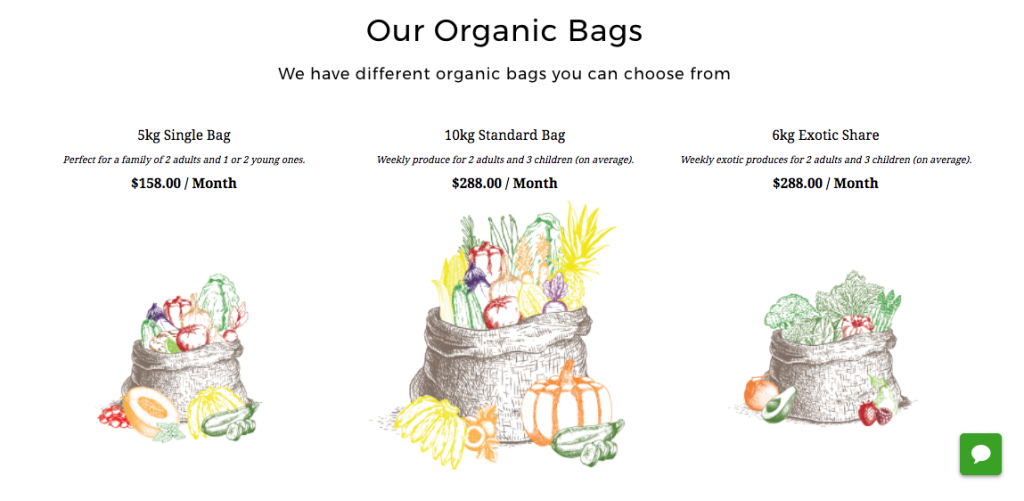 If you could start again, what would you do differently?
I'd start it three months before giving birth to be more prepared. The first year was tough and I was scared of failing but I kept going. The first year was like running a charity as I didn't make any money; it was ridiculous but I did it for my family and friends so the prices were very low.
What is the best advice for other mumpreneurs or those thinking about starting their own business?
Listen to your heart telling you to do it. Don't listen to that little voice telling you that you can't do it. And talk to as many people as possible and ask for support because you can't do it alone. I have a good friend who runs a logistics company in Singapore who's been advising me and another friend back home who sells organic seeds; talking to people you know is very important.
What plans do you have for ShiokFarm?
I've been looking for new farms for a year now to expand operations and it's been surprisingly difficult. When I find the right farms then I'd like to triple my operations this year.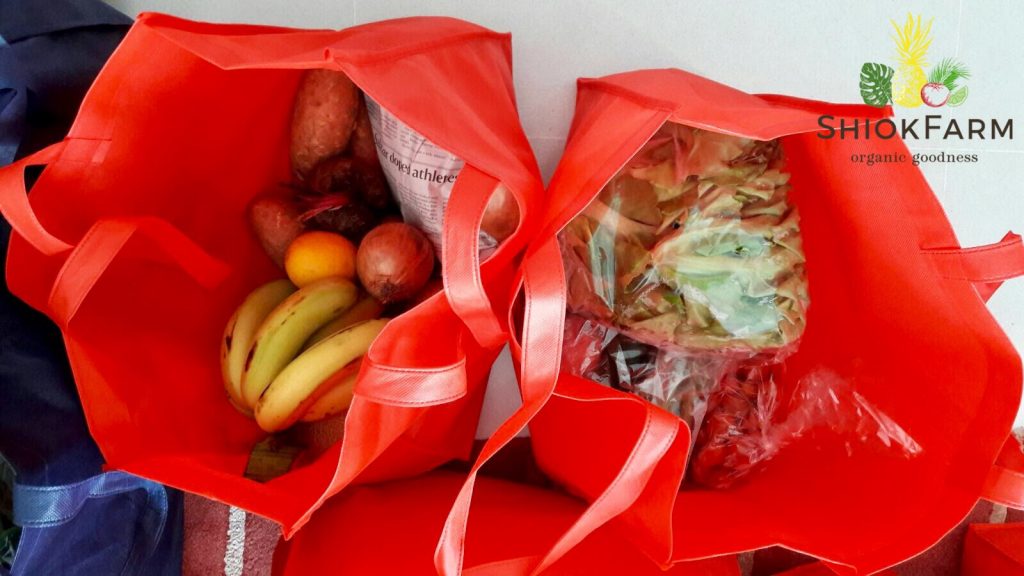 When you're not running your company, where would we find you?
I'm often at the Botanic Gardens with the kids and whenever I can find some time, I try to sleep as I'm so sleep deprived. Apparently it'll get easier when my son turns five, so I'll let you know.
Self-care is an important part of motherhood and running a business — what do you do for yourself?
I try to work out every morning at home as I find that makes a real difference. I was thinking at the weekend that I hadn't sat down and read a magazine for so long. My husband bought Vogue back from a trip to Hong Kong so I read it for an hour and fell asleep and it felt beautiful. The twins were sleeping and my son was busy and I said to myself, this is my time. I often go out for a walk after everyone goes to sleep and I call my mum, my friends and anyone I didn't get a chance to chat to during the day.
What is your must-have accessory that will take you from the office to mummy duties?
A scarf as you can do so many things with one. You can use it for the children, wipe away vomit and, of course, wear it.
To find out more about ShiokFarm, visit shiokfarm.com.
Click here to read more about other mumpreneurs.