Regardless of whether you're a working mum or a stay home mum, it isn't easy (no matter how fulfilling) being a mum and here at Mummyfique we celebrate them all. In recent years however, there's been a rise of what the mainstream media has been calling  'Mumpreneurs' — mums who start or run fresh, new businesses, often with little kids in tow.
But what exactly is a mumpreneur? Is she a mum who happens to be an entrepreneur or are there more nuances associated with the term? What are the challenges that these women face and why are they so de rigueur? These are questions that the upcoming Galboss Asia Symposium (21 July) seeks to answer at a 'Mumpreneurs' panel moderated by our very own Chief Creative Mummy Melissa who is also one of the initiative's founding partners.
While we can't wait to hear from all the gals (including headliners Aimee Song, Sabrina Tan, Tan Su Shan And Shannon Kalayanamitr), here's a sneak peek behind the thoughts of the three women sitting on the mumpreneurs panel — our Chief Executive Mummy Dolores Au, co-founder and CEO of The Ate Group Tan Su-Lyn and Sher-li Torrey of [email protected] — as they share more about children, life, business and what makes them tick:
DOLORES AU: CHIEF EXECUTIVE MUMMY, MUMMYFIQUE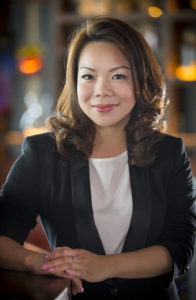 When I was young, I aspired to be… a superhero — no joke. I never wanted to be anyone but myself, albeit a super version of me. I wanted to make a positive difference in the world through my actions, and hey, having superhuman powers help! So many waking and sleeping hours of my childhood days were spent fantasising and daydreaming about having extra sensory perception, or being bitten by some mutated insect in a lab.
My role model was… my paternal grandmother. She was the epitome of a 'dragon matriarch' in the household. She brought up seven children, including my father, with very little help; could whip up a 12-course meal fit for a king and when my sisters and I were born, took care of us till she lost her sight. Her indomitable resilience, big-hearted generosity and life-embracing spirit in the face of various illnesses in her later years was something I will never forget for the rest of my life. I draw strength from my memories of her during difficult moments in my life. I still miss her very much to this day even though she has been gone for more than 20 years. My first-born, Elizabeth, was named after her.
I first started out as… a Sales Executive at Song & Kelly, a fashion company helmed by one of the most successful fashion duos in Singapore's fashion history during the late 90s and early millennium. I did not know anyone that could get me through the golden doors of the fashion houses in Singapore so I figured I would go at it via the longer route — work my way up, and into the companies I have my eyes on. Three years later, I joined Club 21 when Song & Kelly entered its fold as one of the dozens international fashion brands  under their portfolio alongside names like Donna Karan, Giorgio Armani, Calvin Klein etc.
The toughest obstacle in my career was… embracing failure as a learning process. I was brought up in a highly competitive academic environment where failure was something to be ashamed of.  You were judged by your A, B and Cs in the report book and Fs could probably lose you a few friends. At first, the bitter pills of failure were admittedly hard to swallow in my entrepreneurial career — losing an important business pitch, splitting up with business partners, losing out on awards, failed marriages — but through every stumble and fall, I got up, brushed my grazed knee and continued with the journey.  Today, I am not afraid of failure anymore and I tell everyone the same: true failure is when you don't acknowledge and learn from those humbling moments and continue in your deluded path, seeing success where there is none and living a lie you built, just to feel better or to keep up pretences.
I was inspired to become a mumpreneur as… I started my first business at 26, recently separated from my ex-husband and with a two-year old baby in tow.  No one knew what a 'mumprenuer' was; everyone just saw me as an entrepreneur who was also a single mum.
As a working mum, my toughest challenge is… fighting off the guilt at leaving my children with others while I work. When I first started traveling every other month while running my PR agency in China and Central Asia, I would literally fall ill from missing my daughter and from the accumulated mental pressure that I was not a good enough mother. It's a common problem for mothers who are new to the entrepreneurial game; it's not often addressed nor openly spoken about as it's a very private, sensitive issue. And often we feel that acknowledging what we are going through is a sign of weakness, and probably failure, as a business owner. I am in a good place today, having learnt to manage the emotional roller coaster of the initial mumprenuer stage. I hope to be able to share my experiences via Galboss and in the process, provide some clarity and support to mothers who find themselves going through what I did.
My favourite time of the day is… in the evening. That is when I get home from work and am greeted with wide smiles and open arms by the children who radiate pure happiness at seeing me.
Wise words I live by… "live deep and suck out all the marrow of life…" is a quote by Henry David Thoreau that was introduced to me by my mentor, ex-boss and dear friend, Ken Jalleh Jnr, a veteran journalist and editor.
Being a Galboss means… taking control of your destiny as a woman in all its manifestations — wife, mother, daughter, sister, colleague, friend and boss — and being master of your life; rise above mediocrity and fear, to leave a positive legacy in your wake.
TAN SU-LYN: CO-FOUNDER & CEO, THE ATE GROUP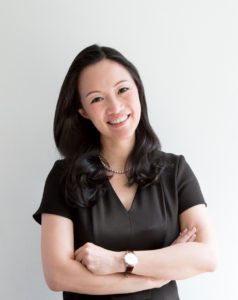 When I was young, I aspired to be… a writer. What I do today is a contemporary iteration of what I had aspired to be. I help clients and brands identify the important stories they should share to engage with the people they want to talk to, and then help them to develop ways to best tell those stories. And this is why I often tell people that today, we need to see ourselves as having more than one career in a lifetime. Find your passion and know your strengths, but be adaptable. You cannot always anticipate how you can harness your skills to make a difference. 
My role model was… the late teacher-turned-journalist-and-advertising-manager, Juliet David who launched Singapore's first food magazine, Wine & Dine in 1983 with the intention of giving chefs a voice and show off the cuisine in our part of the world. A visionary and ardent supporter of our local dining scene, after selling Wine & Dine, Juliet went on to become a food consultant, and established a cooking school. She was a staunch supporter of Singaporean food and chefs, followed her passion and carved her own career path. She was a straight talking, strong woman who won respect in a male dominated industry. At the same time, she was a beloved mother and grandmother. Just following her career has taught me the value of staying true to your passion while remaining a versatile entrepreneur.
I first started out as… a university research assistant and tutor in Media Studies. I was heading down a track towards academia but decided that I wanted industry experience before trying to teach students.
The toughest obstacle in my career was… my lack of confidence in myself.
I was inspired to become a mumpreneur as… I was already an entrepreneur. Then I became a mother. It just comes with the territory. Mothers find a way to accommodate their many lives within the constraints of a 24-hour day.
As a working mum, my toughest challenge is… sacrificing my time with my kids for work. It is a constant juggle.
My favourite time of the day is… any time of day that I get to spend with my children.
Wise words I live by… be generous. Give and you will receive.
Being a Galboss means… that I recognise the power of women uplifting one another without making it about a gender divide. It is about being honest about the fact that no one realistically makes things happen as an isolated individual. It's always about a team, a network, a family, a village — whether it is at work or at home. And work and home coexist in the same space. Let's not pretend that they don't. In the end, it is about getting the job done, and doing it well, by bringing out the very best of everyone's potential.
SHER-LI TORREY: FOUNDER, [email protected]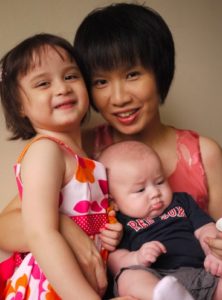 When I was young, I aspired to be… a biotechnologist, with a focus on cellular biology. I was a geek till I was 17 and realised that much as I love cells, I loved talking to people even more.
My role model is… Sheryl Sandberg — I like the way she empowers women, by not only inspiring them with words but by taking action. To me, a real good role model is not just talk — she creates things, make things happen. I especially like how she is openly vulnerable about her fears, her pain and her obstacles. Being real even when you are successful is a trait that I really admire.
I first started out as… a civil servant in IE Singapore. It was a good role — exposed me to the whole business of Trade and allowed me to work closely with business men from Singapore and Asia. As our work often included events that required us to think on a global platform (E.g. 'Trade briefings on the impact of Euro currency in Asia', 'Exploring business opportunities in Venezuela' etc), I got to work on very big-scale projects that involved high level politicians including prime ministers, ambassadors and ministers from all over the world. In addition, it also allowed me to network with local business people — learning a lot about what they needed for their own business growth.
The toughest obstacle in my career was… when I decided to take a chance and move to Japan as it was totally off-tangent from what I did. But I knew I needed a change — to work and live in rural Japan — and start a totally unique life in a country where I spoke little (almost none) of the language, live a totally different lifestyle and just learn new things. But when I decided to go and further my studies after that, and then return to Singapore after more than three years, it was a little hard to try to match my work experience and my skills with what was available in the market. Fortunately, it helped me realise what career transitioning is all about. Having that personal experience has actually helped to shape the rest of my career after that. Career coaching, starting up Career Service offices and teams, and eventually starting and running [email protected] has been largely useful because of that 'detour'. I would not change that for the world.
I was inspired to become a mumpreneur as… I love working. And I love my children. And I realised in order for me to put my time, effort and energy equally into these two areas of my life, I needed to create something for myself. There was no job role out there that matched my skills and my requirements. SO I decide to create this platform for fellow mothers.
As a working mum, my toughest challenge is… trying to balance. I always think I can do more at work. Or I can do more with the kids….the mummy guilt never goes away. I always feel that if only I had three more hours in a day…..
My favourite time of the day is… when the kids are asleep and the house is quiet. I am a night owl so I love working late at night when everyone else is asleep.
Wise words I live by… "Because I have received love and kindness, I too shall give love and kindness," something my late mum used to tell me. And it's a good mantra, I feel, because in this world, there are too many takers. Givers often feel used, but the truth is (as what one of my favourite authors, Adam Grant says, givers usually win anyway). Besides, in the end, love and kindness will always make you feel better about yourself.
Being a Galboss means… going out there and making things happen. And doing this for all aspects of your life — because sometimes we think being a boss means just running a business. But in order to be a really well-balanced entrepreneur, we need to make sure our life is fulfilled.
The Galboss Asia Symposium is designed to help entrepreneurs, business leaders (and those aspiring to be) to rise up and achieve their dreams. It will take place on 21 July 201y at The Grand Hyatt, Singapore. Tickets cost S$480 and can be purchased at www.galbossasia.com