Given the hot and humid weather in Singapore, it can sometimes be a challenge to find chic and stylish clothing for children that are also lightweight enough to provide ease of movement and comfort in the heat. So when we came across Gocco, a new Spanish brand featuring breezy and stylish apparel for children that only recently made its way to our shores, we knew we had to share the good news with other parents.
Together, we put on a launch event at their flagship store in Paragon that was an afternoon to remember.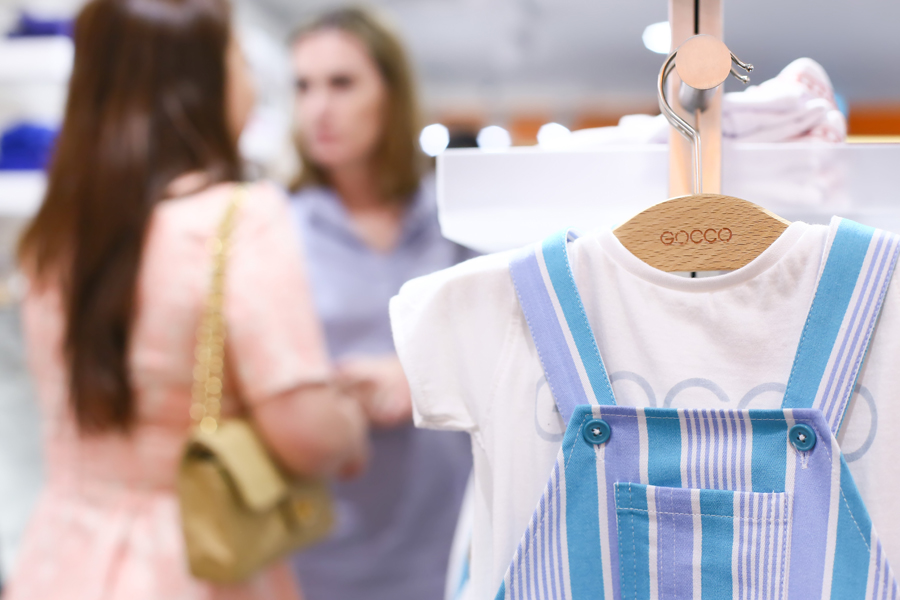 Gocco offers clothing for children from zero to 14 years of age, with something for every occasion —  be it formal, casual wear, sportswear, pyjamas or even swimwear. Stylish prints and charming neutrals are the hallmarks of the brand, resulting in quality yet affordable pieces that stand the test of time. Gocco was created in 2000 in Madrid and currently boasts 261 stores worldwide. The Paragon store is the brand's first flagship store in Asia.
The Minifiques thoroughly enjoyed their time browsing the store during the launch. A calligrapher from The Workroom was on hand to pen the children's names on Gocco hangers for a little souvenir.
Check out the gallery below for more event highlights, and the stunning photowall inspired by prints from Gocco's current collection.