Expecting mums - and some dads - attended Mummyfique's second Bump Club in 2019. Jointly organised with Gleneagles Hospital, mums learnt about labour and proper nutrition from the informative talks. Aside from meeting our curated vendors, they also enjoyed a fashion showcase and learned some sleep training tips.
Together with Gleneagles Hospital, Mummyfique hosted the second Bump Club of 2019 on 26 October. Held at Grand Hyatt Singapore's Grand Salon, some of the highlights of this session included the delectable brunch, informative talks from Gleneagles Hospital's obstetrician and gynaecologist and senior dietitian. 
Hence, mums – and some dads – learned about the different stages of labour, as well as what to eat to get the optimum nutrition for themselves and their babies. Other super fun activities included a fashion presentation from Love, Bonito, and a talk on sleep training from Supernanny Zoe Chu.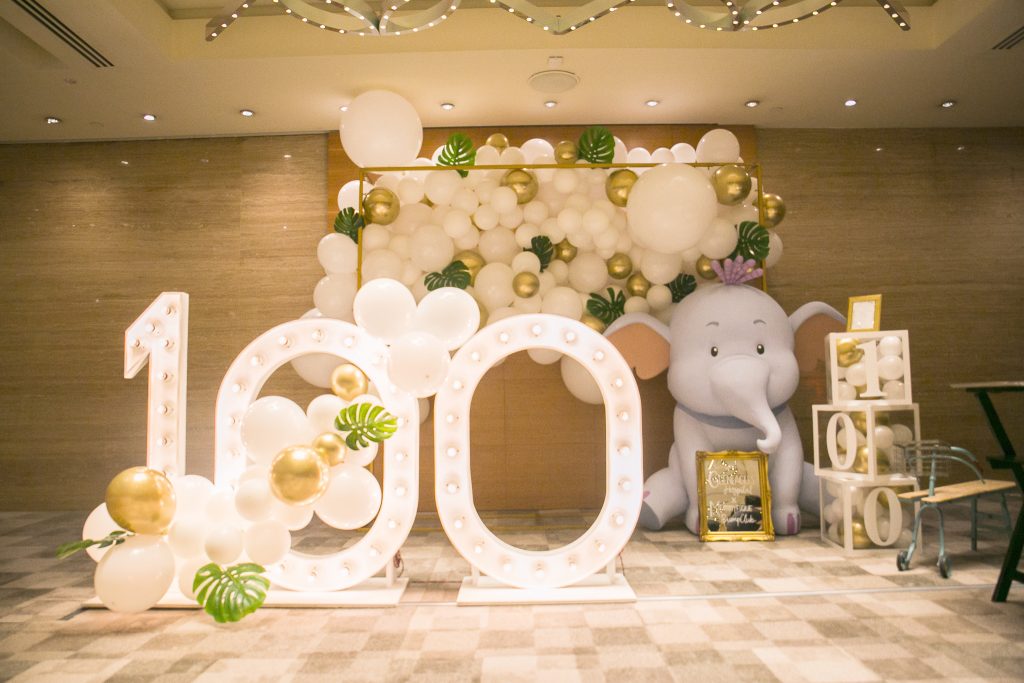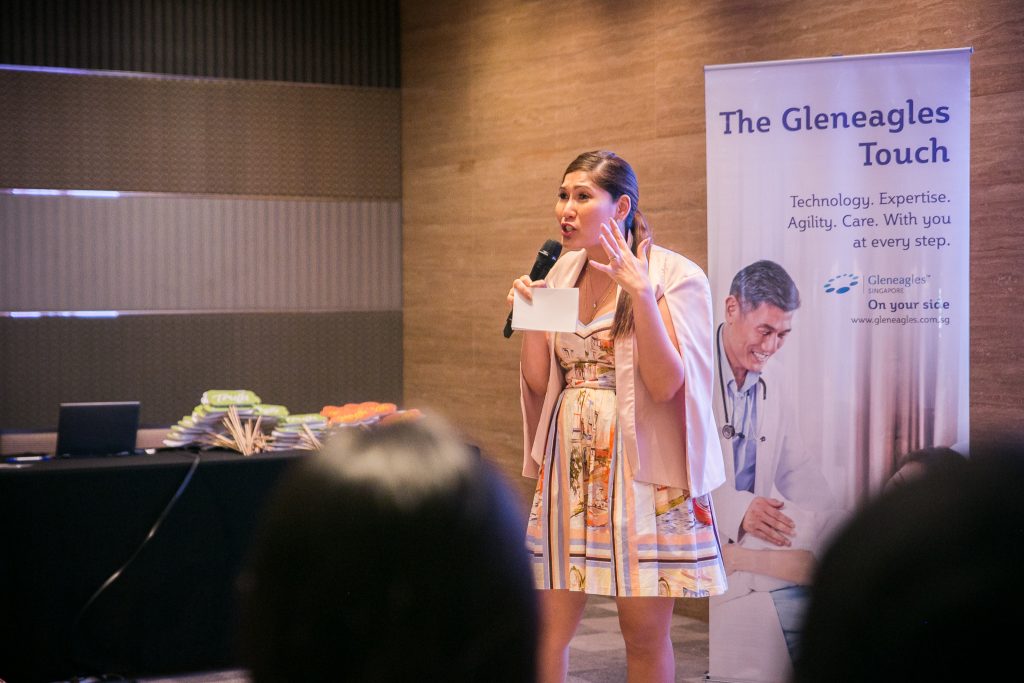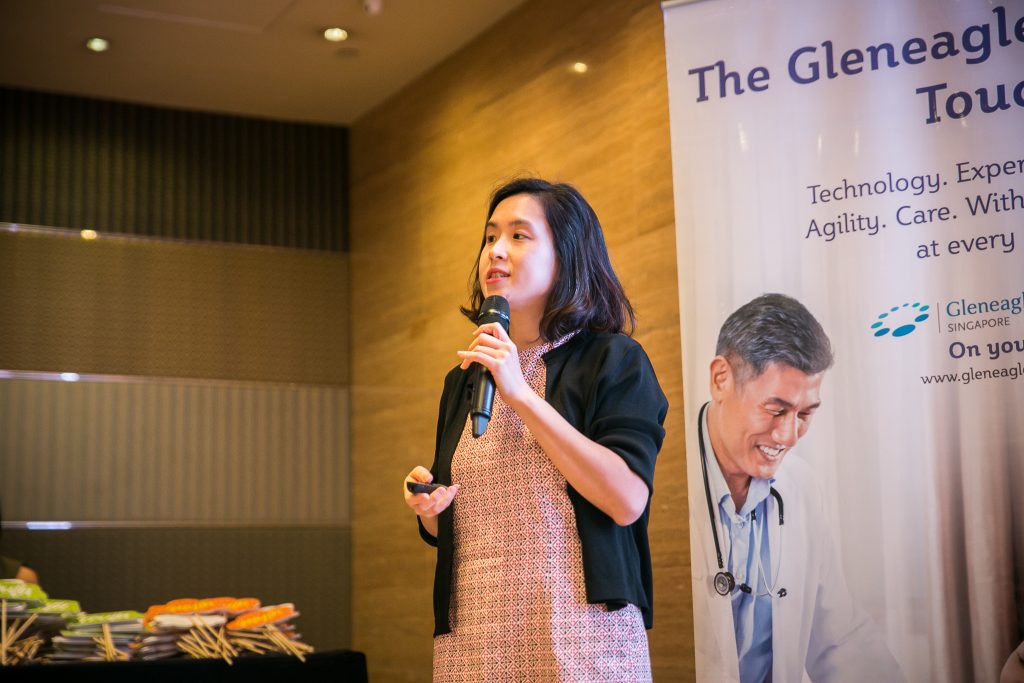 Dr Clara Ong first educated mummies on the various stages of labour, which begins with the latent phase. Some symptoms include passing of the mucus plug and abdominal cramps, and you should be admitted once the contractions intensify or if the water bag bursts. Next, mummies will experience intense contractions that can last up to 45 seconds at a time for a total of eight to 12 hours. Should the labour be slow, the doctors will break the water bag, and administer oxytocin to maximise the contractions. 
To ease the pain, Dr Ong recommended non-medicated and medicated options, depending on your individual pain threshold. The former includes aromatherapy and water immersion, while the latter comprises laughing gas or nitrous oxide, pethidine injections and epidural. She also helpfully listed any potential side effects that these injections might cause. 
 Following this is the delivery of both your baby, covered in a waxy, cheese-like substance known as the vernix, and the placenta. Dr Ong says that the vernix will often be left on the newborn for up to eight hours, as it's good for the baby's skin.
Proper Nutrition for Mums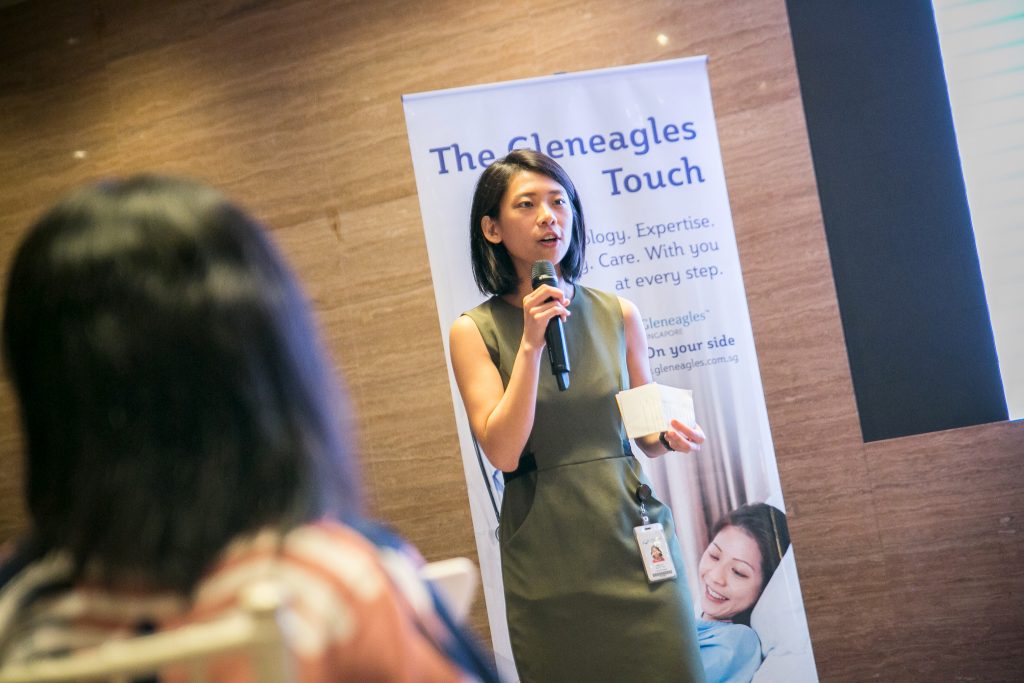 Daphne Loh, senior dietitian for Gleneagles Hospital, first debunked the myth of "eating for two". In fact, pregnant mums in their second and third trimester simply need to increase their caloric intake by about 370 and 480 calories respectively. The key, of course, is to get your calories from nutritious food. 
First, ensure you're getting at least 3.5 servings of protein as it aids in tissue growth for mother and child, and too little may affect your baby's growth. Good sources of protein include fish, lean poultry, red meat and eggs. For vegetarians, they can opt for beans, lentils, soy products and nuts. 
Fish, lean poultry, red meat
Next, iron is responsible for producing blood, metabolism functions and fetal tissue growth. Great sources of iron are red meat, beans, spinach and iron-fortified cereals. Mums deficient in iron can experience lethargy and breathlessness.
Thirdly, calcium is great for the nervous system and bone health. Try to get at least one serving per day or two glasses of milk. Otherwise, if you're lactose intolerant, drink 100ml at a time. Alternatively, eat yoghurt, cheese, tofu or calcium-fortified products.
Aside from ensuring you get enough of the nutrients above, make sure your diet has plenty of wholegrains and wholemeal for fiber and vitamins and nutrients. Eat a wide variety of vegetables and meat, as well as one to two servings of oily fish per week. Continue with your daily exercise unless the doctor advises otherwise, and avoid undercooked or raw food to prevent getting listeriosis. Of course, avoid alcohol during your pregnancy.
Love, Bonito's Fashion Presentation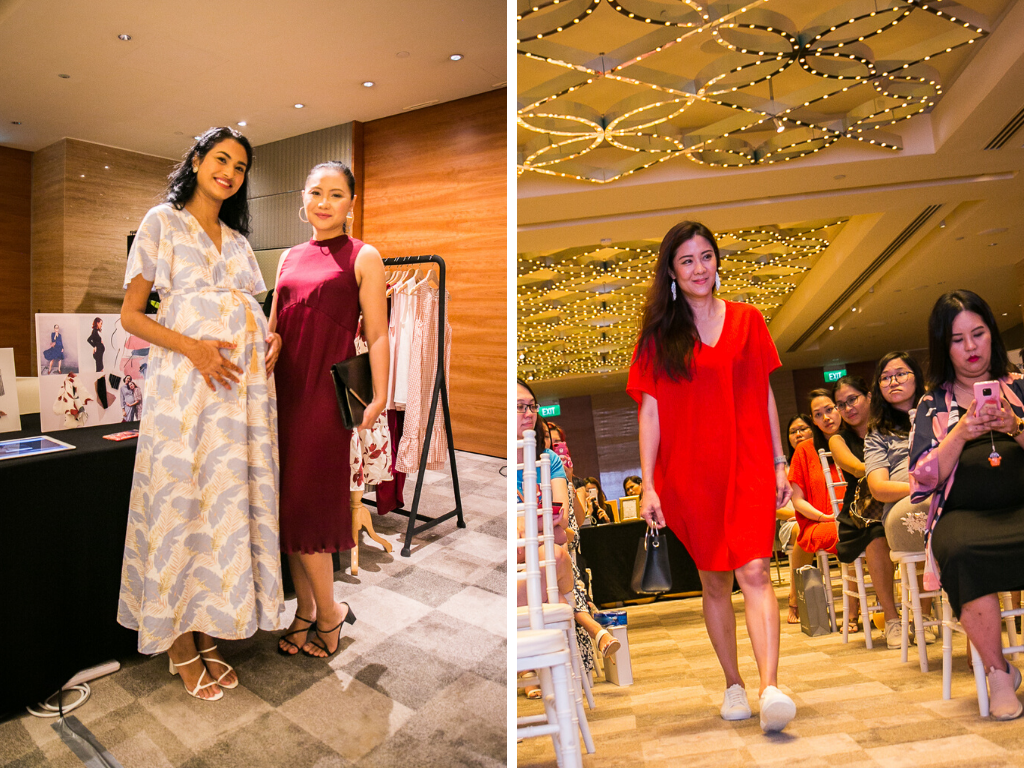 Presented by Anna Lindell, fashion designer for Love, Bonito, the fashion showcase unveiled three chic maternity looks for mums. These are from the Embrace, Maternity collection, which includes maternity and nursing-friendly dresses, so mums can continue wearing their favourite dresses even after birth. 
Sleep Training Your Newborn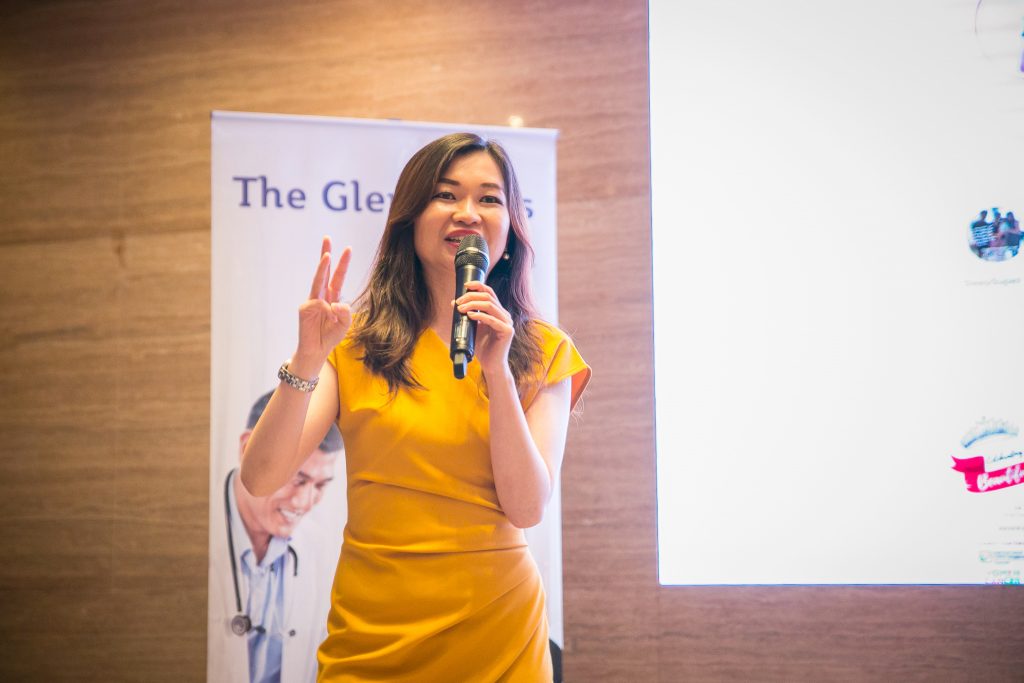 Next, Zoe shared some useful tips on how to get more sleep after pregnancy. For example, she advises letting your newborn self-soothe and fall back to sleep on his own, instead of cuddling, rocking or feeding them to sleep. Newborns should get about 16 to 18 hours of sleep, and should only be awake for 30 – 45 minute intervals. Another way to establish good sleeping habits is to ensure the bassinet or cot is used only for sleeping, and not playing or changing.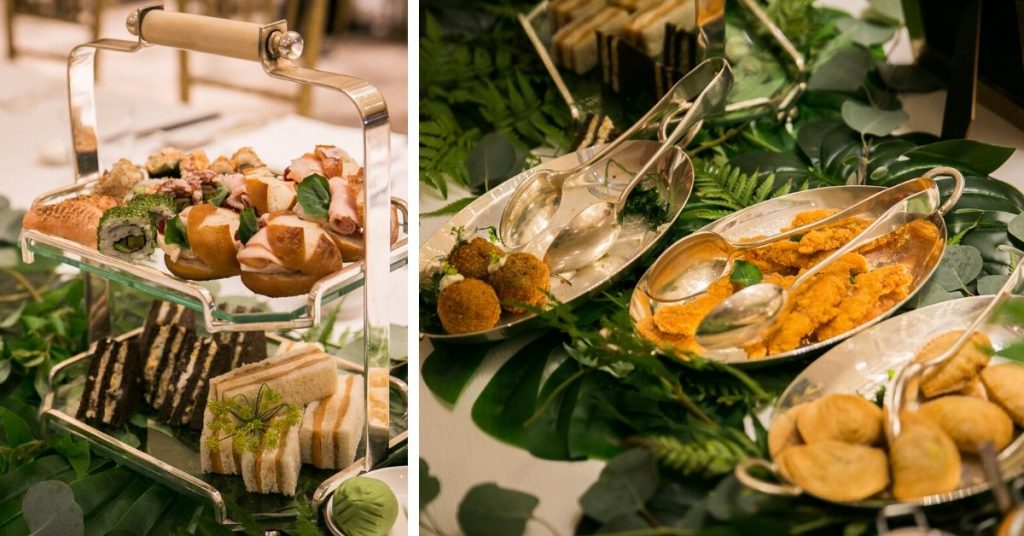 Beautifully set up at the show kitchen in the Grand Salon, the high tea spread featured a specially curated menu by the chef. Dishes included the penne pasta with sauteéd tomato sauce, black olives and rooftop garden basil, as well as Singaporean popiah and crispy popcorn chicken.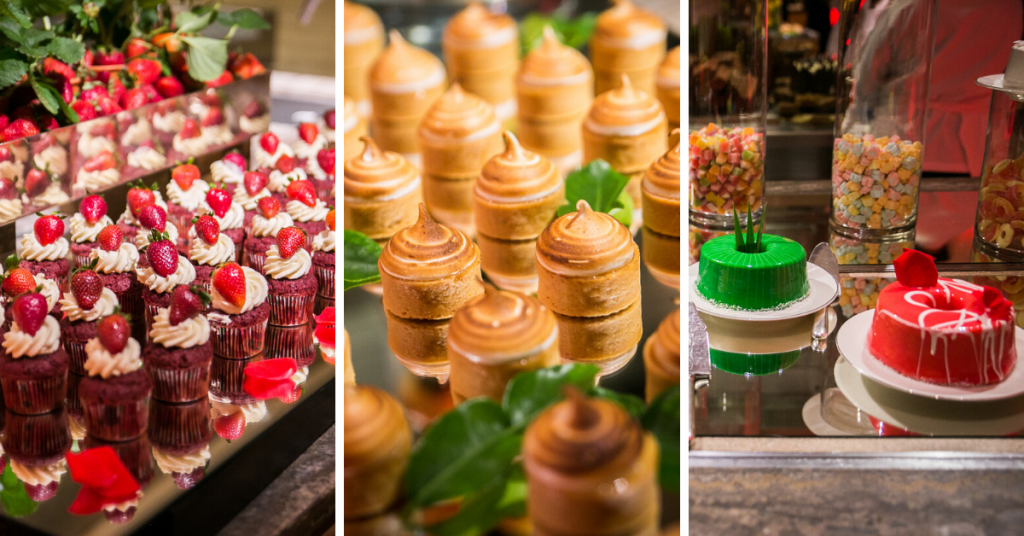 For a sweet ending, guests enjoyed the Linzer tart, white chocolate cake with passion fruit curd, as well as the red velvet cupcakes with cream cheese frosting.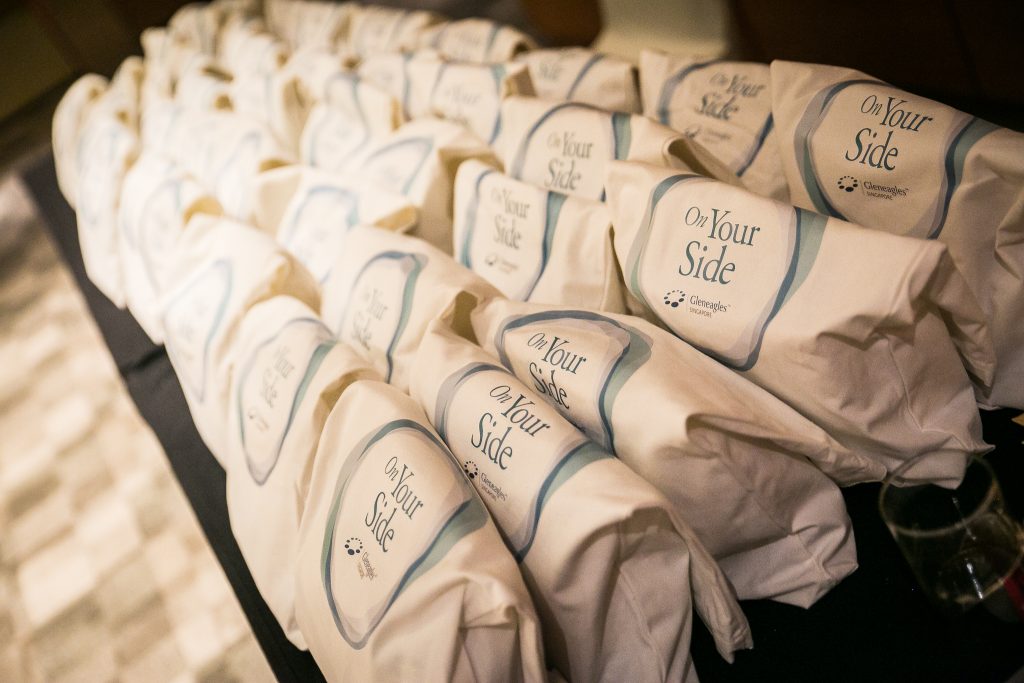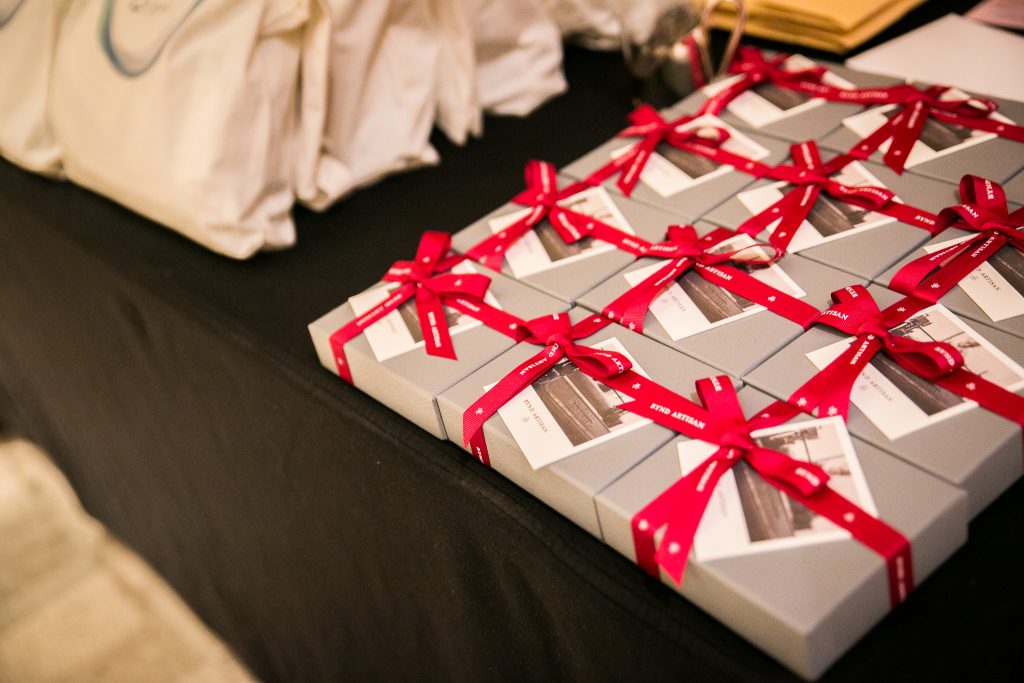 All guests also received an event-exclusive goodie bag from Gleneagles Hospital, along with vouchers from Love, Bonito, Yummies4Mummies, Dreams & Doodles and a notebook or cardholder from Bynd Artisan.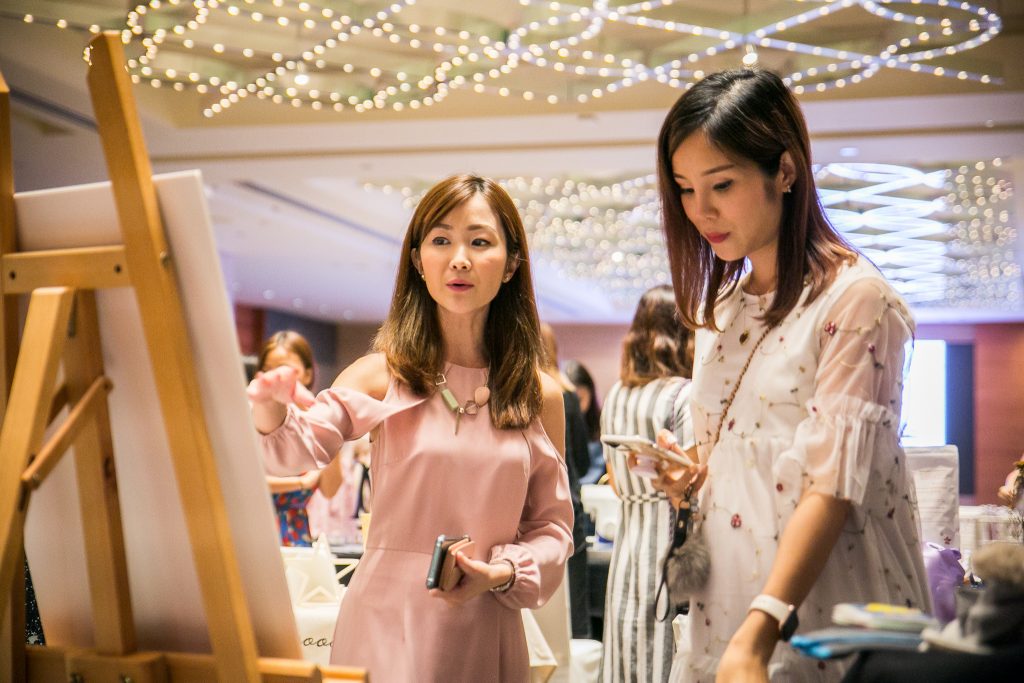 At the event, Gleneagles Hospital also showcased a video on the maternity journey from bump to baby. Parents-to-be could also check out the revamped Gem of Gleneagles Single Room Maternity Package, comprising exciting value-added services for families. 
Finally, guests could also get an exclusive sneak peek into the delivery bag items for patients delivering at Gleneagles Hospital.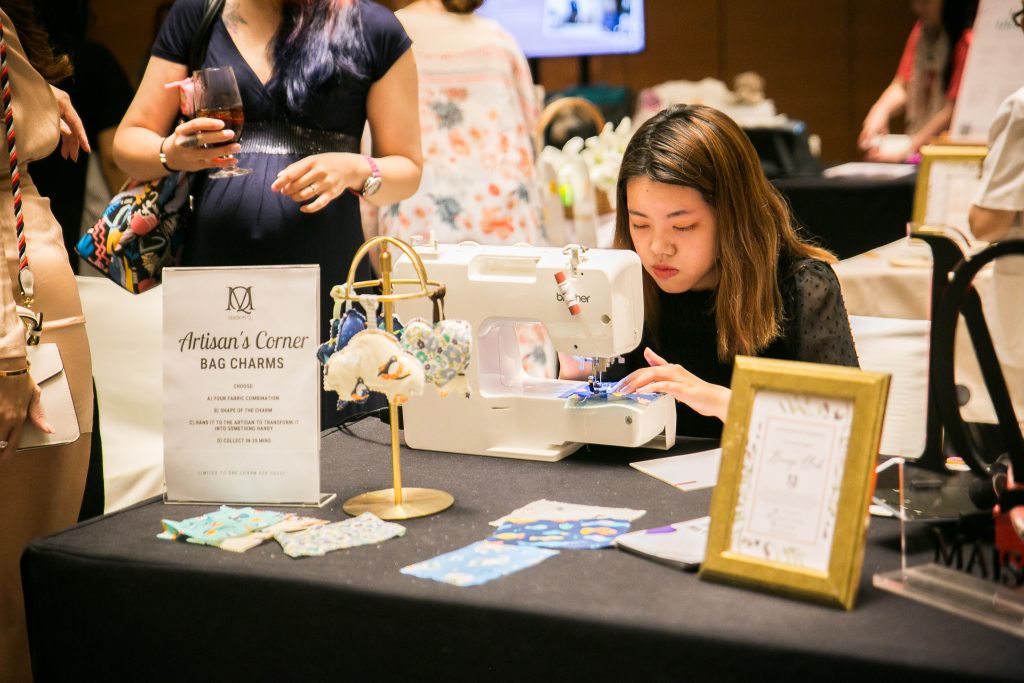 A team of experienced artisans work together at Maison Q to create amazing designs for your little ones. Sizes range from six months for the onesies, all the way to eight years old for the girls and boys' collection. Even better, each of these outfits are reversible!
Mums at the Bump Club event could make little fabric charms and choose the shape and combination of their choice. After this, the Maison Q staff cut the leftover fabrics into the shapes, inserted stuffing and sealed them off to create super cute fabric charms!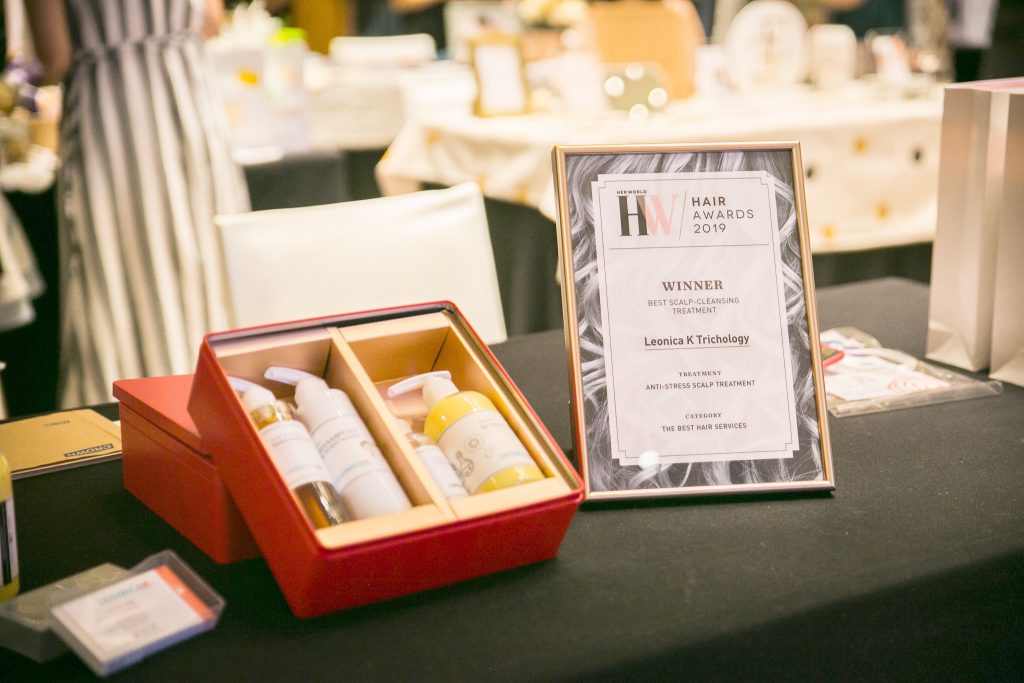 Dedicated to resolving hair and scalp issues that men and women face, Leonica K Trichology uses tried and proven trichological methods to restore your hair to its former glory. Examples of hair-related issues include postpartum hair loss, scalp problems and spot baldness.
Not only does its range of products cater to hair problems, there's also specific shampoos for mums, their kids and even dogs. At the event, they showcased their range of shampoos for mums and babies.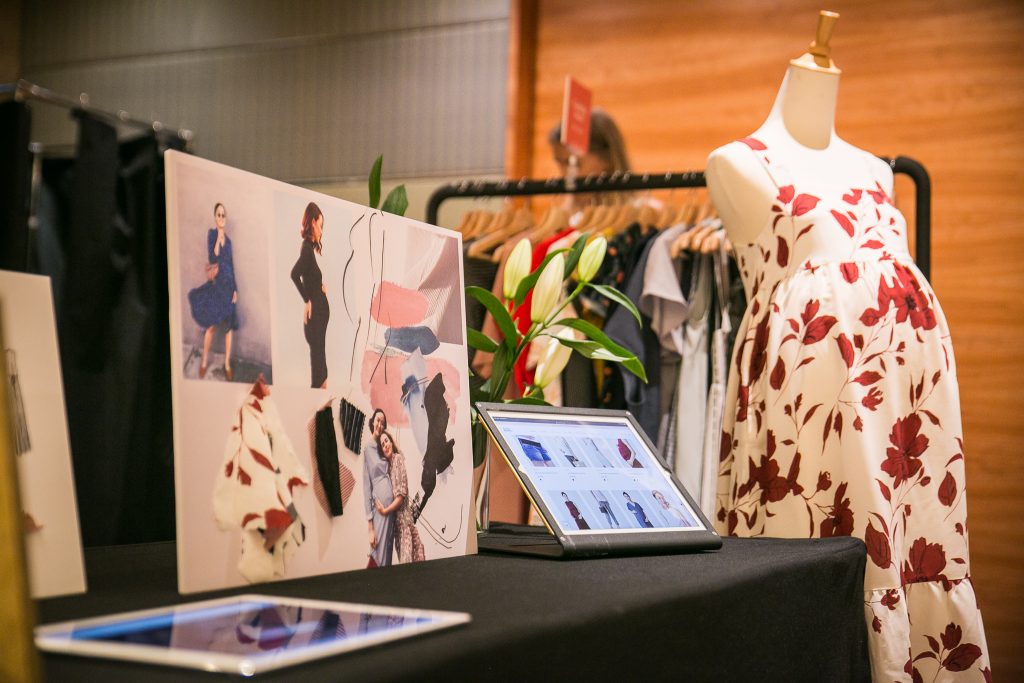 Designed after getting women's input, the Embrace Maternity Collection from Love, Bonito aims to help women look and feel their best every moment of their pregnancy. The collection ($50 and under), in gorgeous colours and prints, has been created to flatter your growing belly and bust. Better still, a lot of these designs are nursing-friendly, so you can continue to wear them even after you've welcomed your newborn into the world.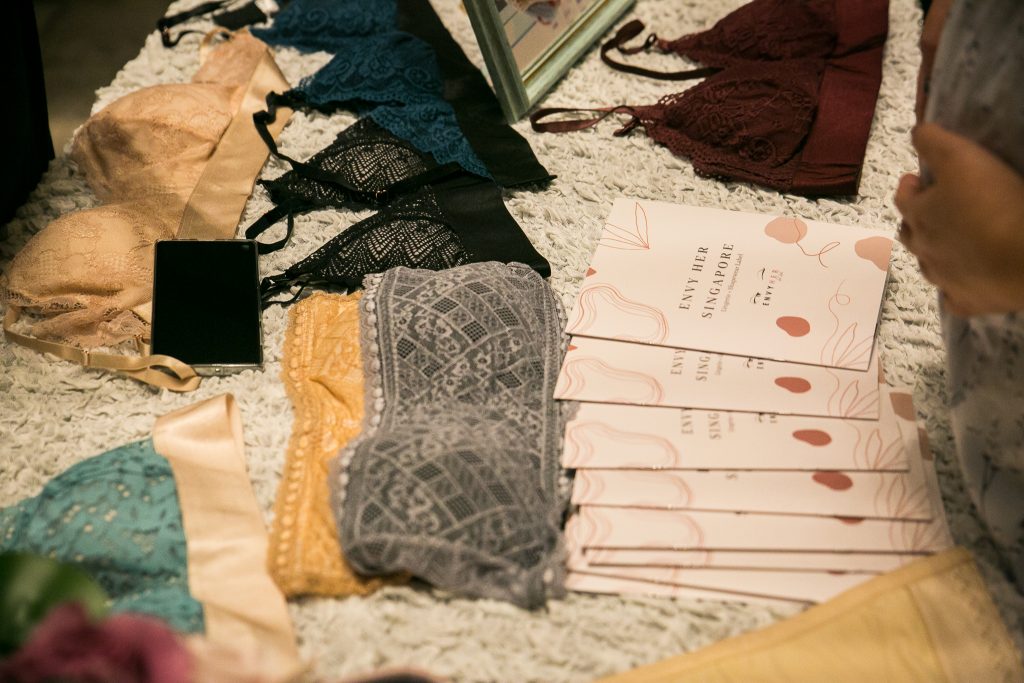 Envy Her, started by mums who wanted to celebrate motherhood, has a wide range of shapewear products and maternity bralettes. Such compression garments help with postnatal recovery while supporting the tummy. 
At the event, mums could get fitted for their shapewear and try on maternity bralettes. These bralettes have a one-clip removal, so you can easily nurse your baby. Otherwise open the middle of the cup for pumping.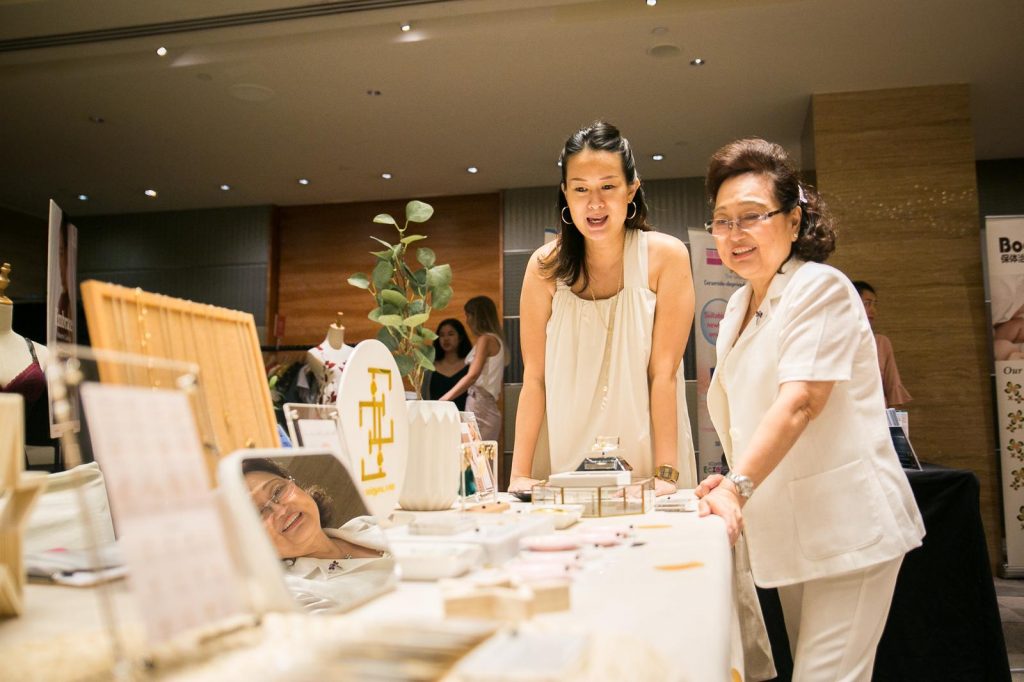 Each piece in this jewellery line from Euniqyou is bespoke and handcrafted, so no two pieces look the same. Aside from getting customised jewellery with a meaningful quote, mums can also get a wrist cuff with their children's handwriting on it. 
Otherwise, a more subtle way to showcase your personal style might be initial and monogram necklaces. Examples of these include ones with bamboo texture, in pearls or in simple block letters.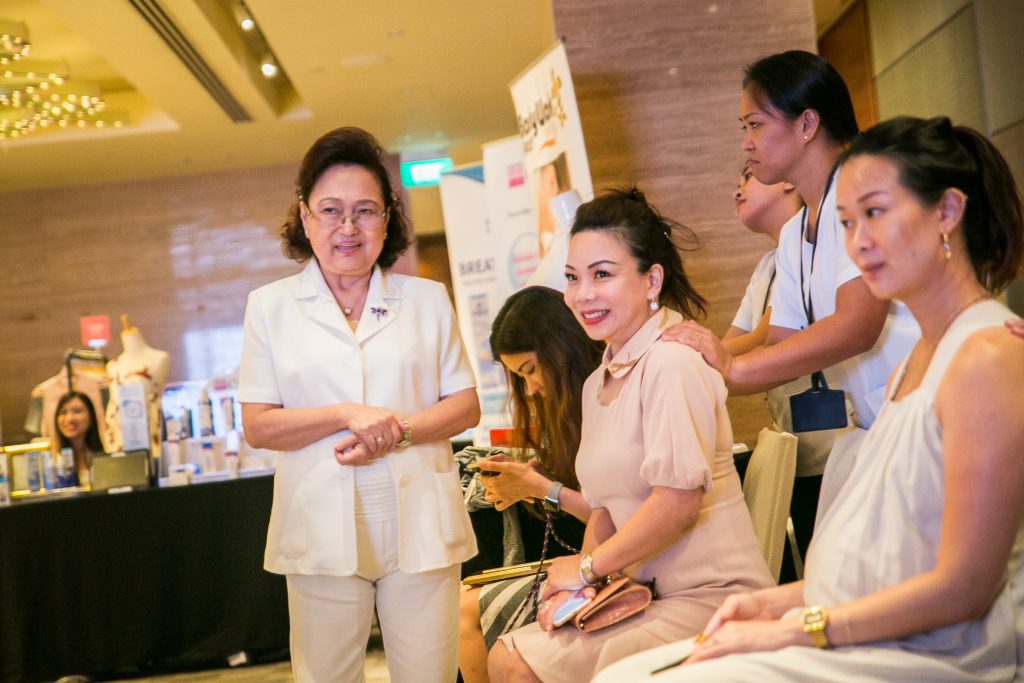 Helmed by Helen Chuah, registered nurse and midwife with 45 years of experience, Bodywork Medicare comprises a team of fully trained therapists. Mums can enjoy a relaxing prenatal or postnatal massage. Benefits of prenatal massages include relieving pain and swelling, while reducing stress and promoting better sleep. 
Meanwhile, mums who have just given birth can try the postnatal massage. Aside from removing wind and relieving constipation, the tummy muscles can also be toned and tightened. Other benefits include reducing water retention, exhaustion and body aches, while promoting milk production to help with breastfeeding. Guests at the event could get a complimentary massage, which they thoroughly enjoyed.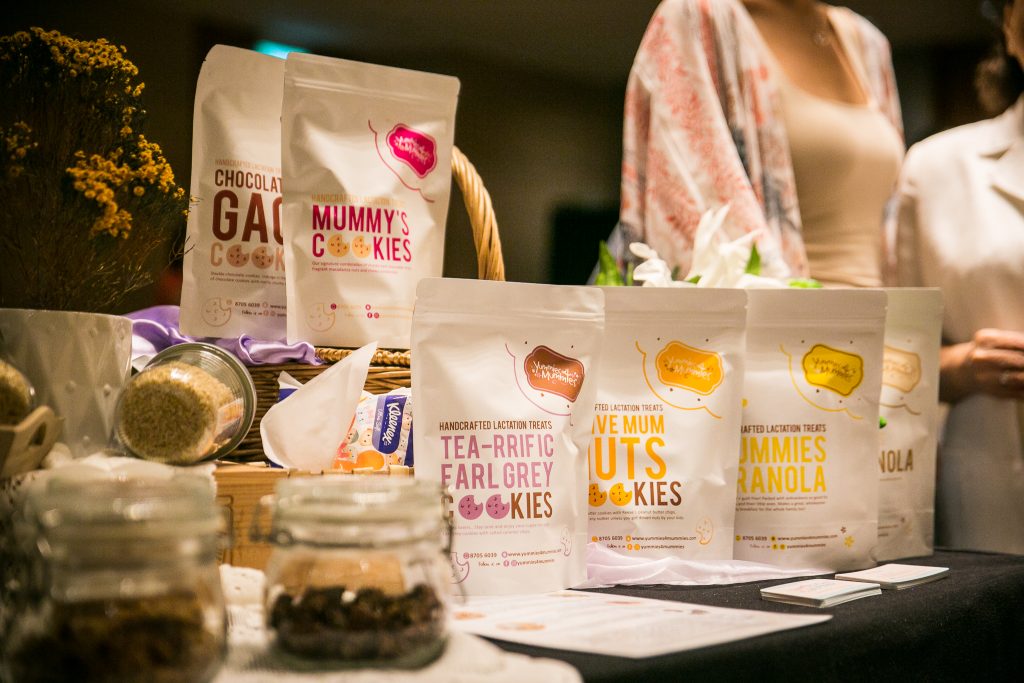 Another way to stimulate your milk production is to try these delicious lactation treats from Yummies4Mummies. While suitable for everyone at home, these are particularly effective for milk production for nursing mummies. 
These low-sugar treats use premium ingredients like coconut oil, oats, chia seeds and flax seeds, all galactogogues that are rich in macro and micronutrients.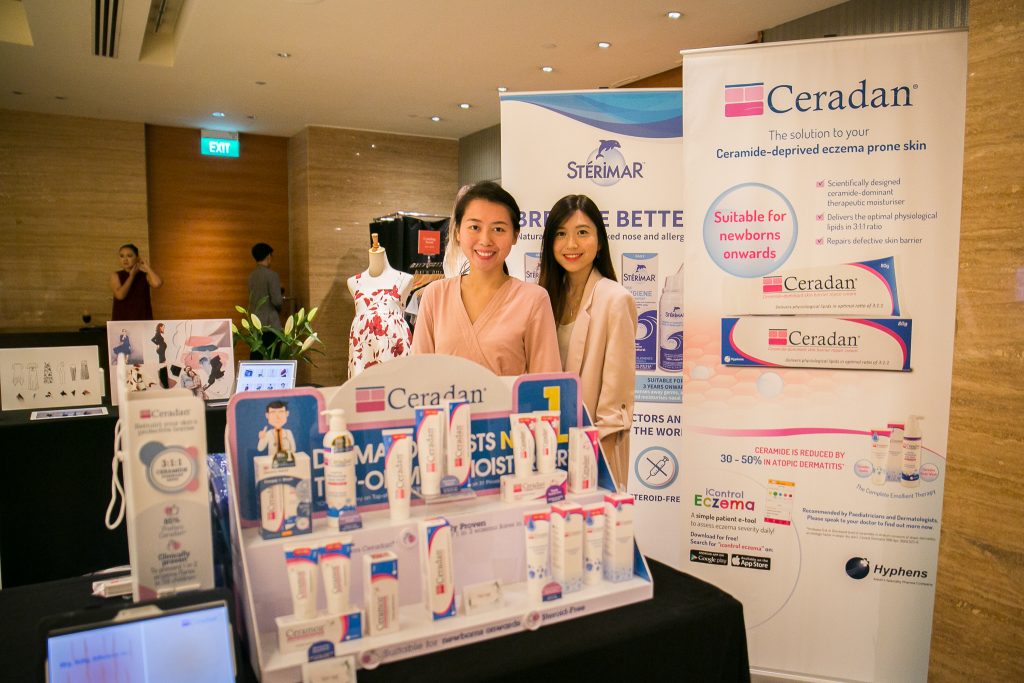 For your precious little one, use Ceradan's Diaper cream, which is formulated with skin physiological lipids to build up a protective skin barrier. It also uses zinc oxide to seal out the wetness, and is tested hypoallergenic. At the event, Ceradan showcased its range of baby-friendly products. 
Another must-have for mums is Stérimar Breathe Easy Baby. This 100 per cent natural, purified sea water based micro-diffusion nasal spray coats the nasal passages and ensures easy breathing. Recommended by doctors, and mums, the award-winning nozzle is ergonomically shaped and non-slip for an easy, stress free application. Without preservatives and additives, Breathe Easy Baby is great for birth to three years.