360-Degree Rotation
When we first encountered the SPARCO Kids SK600I Child Seat, we were thrilled at its ease of use, functionality, and the fact that it revolves, all 360 degrees! What's good about a rotating car seat you ask? Firstly, you can operate the rotation with a single hand. Secondly, especially for newborns and younger ones, this rotation function provides the luxury of turning the car seat towards the door. As you're strapping baby in, they have their eyes on you all the time. This is especially useful if it's your baby's first time sitting independently in the seat and needs assurance that mama or papa is there throughout the car ride.
We also love that this revolutionary design enables us to cater to both baby and toddler without having to remove and re-install the car seat again.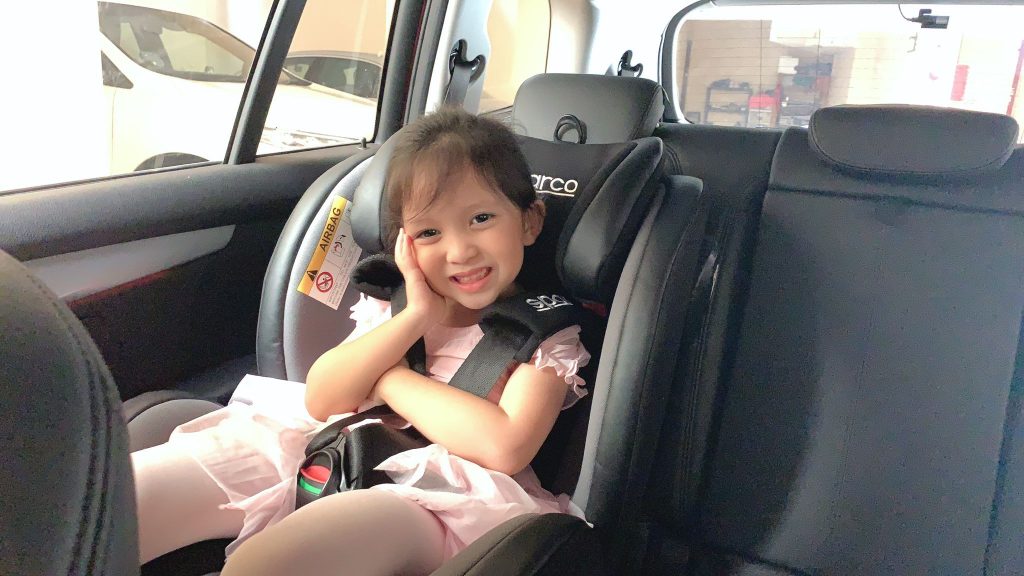 Safety
The SK600I is designed for the use of children up to 36kg, from newborns to approximately 12 years of age. Designed by experts in the areas of safety equipment, SPARCO Kids child car seats provide the maximum protection possible in a typical car. It is sturdy and strong. Its steel frame plus double lateral energy absorption help to protect kids from danger.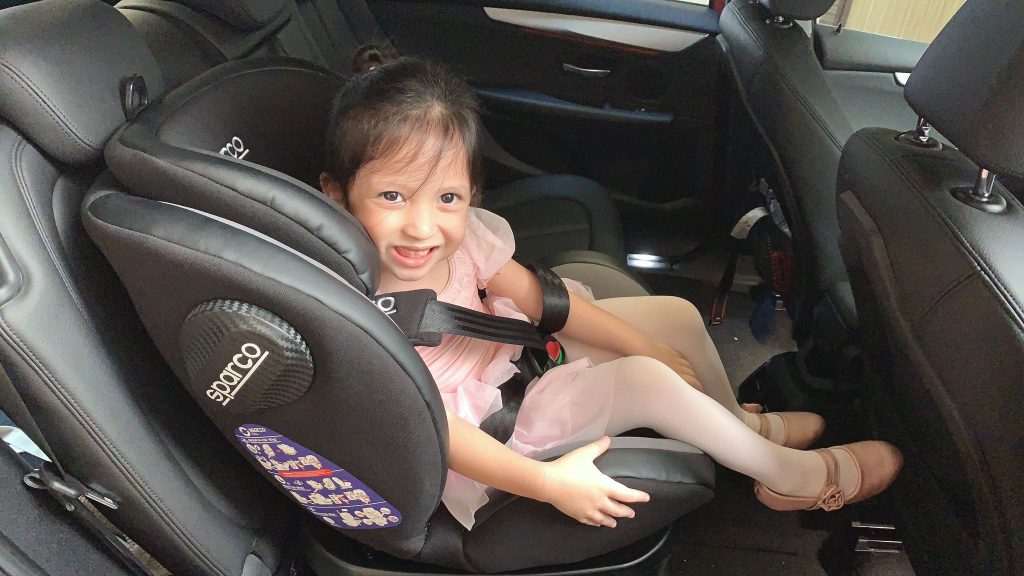 Designed in Italy, the SK600I is indeed a new generation of child travel car seat. Its Holmbergs belt systems, a five-point safety harness, and side impact protection straps your child securely in. The seat also features deep side wings that provides superior protection for your child's head and leg. The car seat comes with ISOFIX and top tether. The top tether is meant to secure forward-facing seats to keep them from tipping forward in the event of a crash.
Comfort
The comfort level of the SK600I is undeniable with padding on the shoulder straps that are also anti-skid to prevent slipping. Its unique integrated technology protects your child's delicate skin. As well, the ergonomic shape of the seat allows your kid to feel comfortable and be reliably strapped in at the same time.
Not only does this car seat turn 360, the seat provides four positioning options and fitted with comfortable fabric upholstery. This is perfect for babies who travel a lot with their parents. We wouldn't want them to be sitting up for long stretches of time especially when their delicate backbones are still developing. The wide and large backrest of the SK600I accommodates older kids while still retaining its comfort level.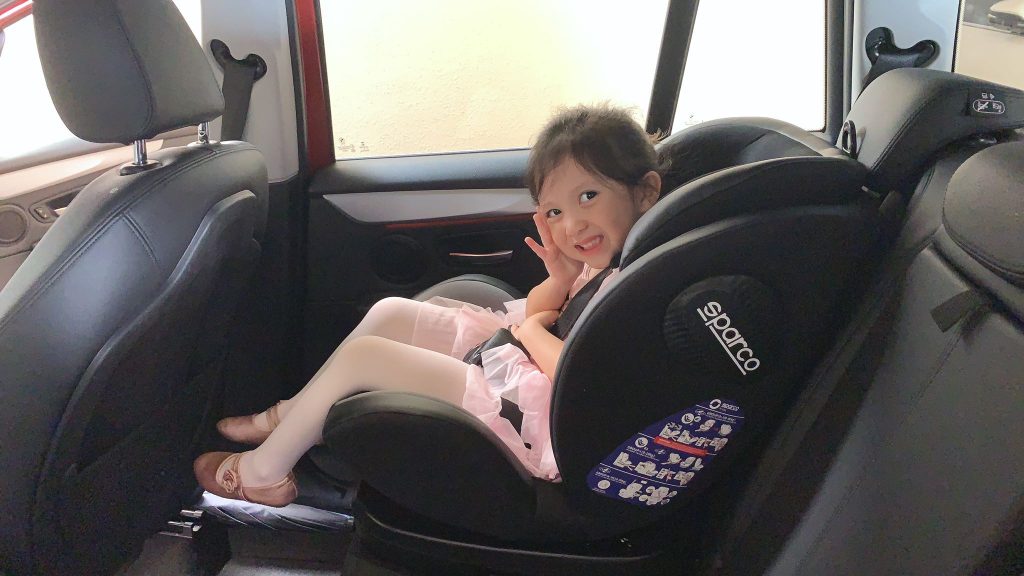 The SPARCO Kids SK600I is definitely a great addition to the family as it's safe, sturdy, and durable. Furthermore, it caters to a broad age group from newborn up to 12 years. My little one who turns four at the end of the year took to her new car seat right away. She has since fallen asleep many times while in it, alluding to how comfortable the SPARCO SK600I is. The wide backrest provides ample space for her to sit and lean back in comfort. The ISOFIX function made the car seat easy to install and remove too.
Lifetime Exchange Programme
The purchase of a SPARCO Kids child seat from SPARCO Kids SG comes with an exclusive lifetime exchange programme. There's also a one-to-one accident replacement programme, exclusively for SPARCO Kids parents. This never before lifetime replacement coverage is extended up to 12 years old for a one-to-one exchange. As long as there is any deployment of your vehicle's safety air bag system, you will qualify (one-time) for a one-to-one replacement programme for usage within the same family household (siblings) members. Traffic Police Report, Accident Photos or Insurance Claims Report is required. Simply register the warranty by scanning the warranty QR code at the back of the seat, done!
Available in Mystic Grey, Racing Blue or Racing Red at https://sparcokidssg.com/products/sparco-sk600i-child-seat-group-0-1-2-3. Price: Sale S$499 (Regular price S$599.00)