For families with young children, Keppel Island is a perfect little spot of paradise.
It's right by Harbourfront, so it's very accessible and once you are across the bridge, the harbour views and boardwalks transport you to another world.
When we heard that Privé group launched a new concept Bayswater Kitchen right on the harbour, we welcomed the opportunity to head over to the island for a tasting session.
Walking into Bayswater, we were greeted by seemingly endless rows of stylish blue and white furniture. With spacious interiors and a large alfresco area, the space looked perfect for a casual family meal.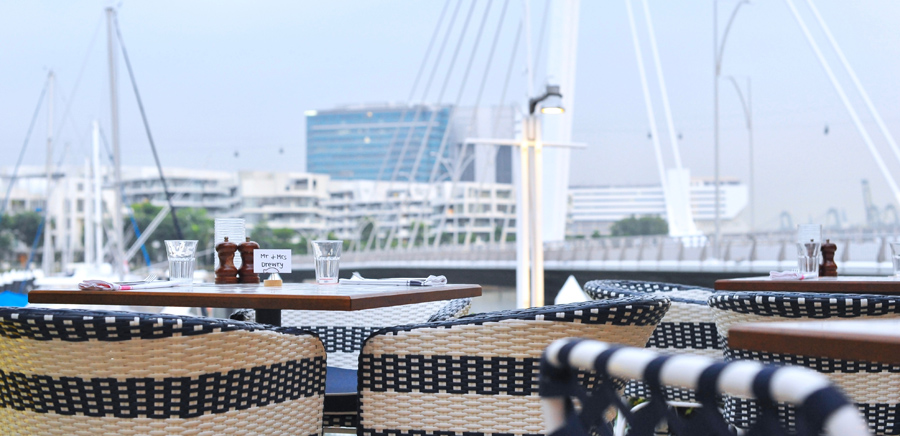 Positioned with a view of the docked boats and an option for interior and exterior seating, our evening was off to a good start!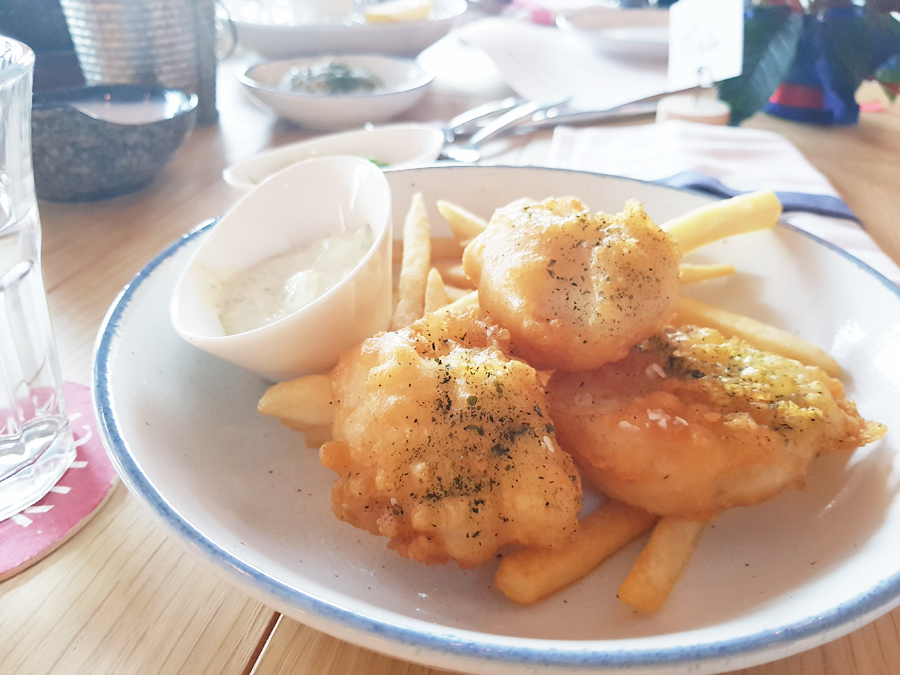 The children were presented with a Kid's Menu and they swiftly decided on Fish & Chips and Roast Chicken & Mash. The dishes came in really generous portions and in perfect sizes for little hands.
Bayswater Kitchen boasts unpretentious seafood all year-round and their menu for the adults did not disappoint. An eye-catching oyster bar fronts the restaurant and we were presented with a selection of two different oysters each. The tasting menu also included a sufficiently adult selection of Chicken Liver Parfait and Whipped Cod Roe.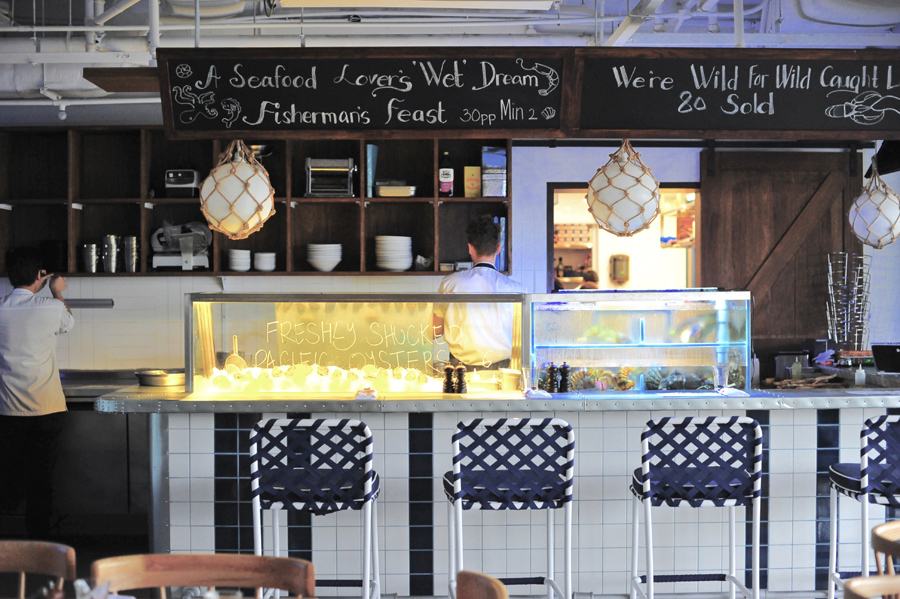 The highlight for the children was the abundance of space that they could explore during the meal. There was an amazing game room tucked in the corner of Bayswater Kitchen that the children spent the bulk of their time in.
All decked out in hardwood finishings, the room exuded old-school charm and had a table tennis setup and a foosball table. There was even a seating corner with leather armchairs, what a great space to hang-out in!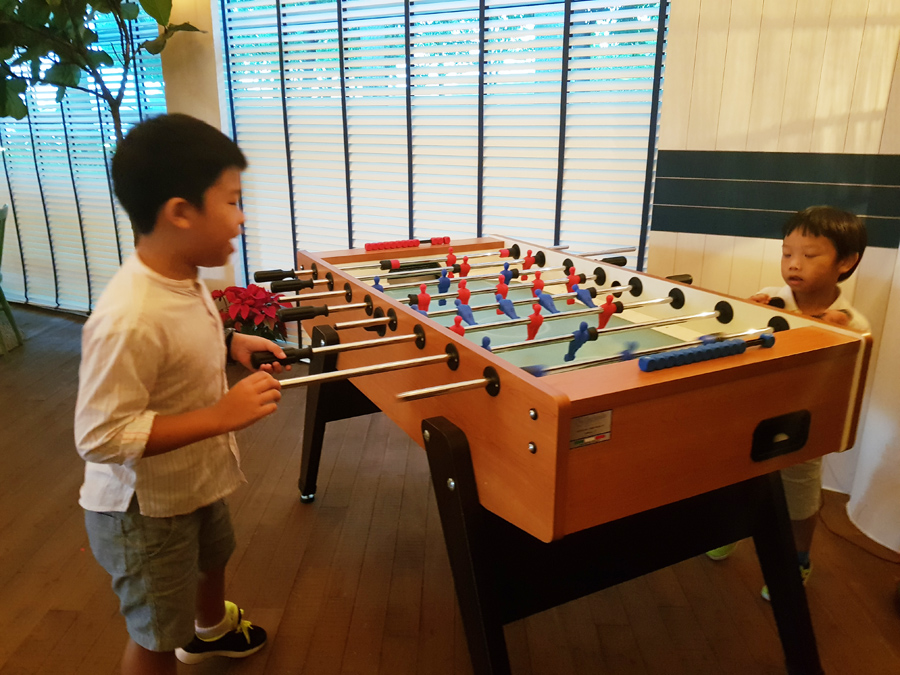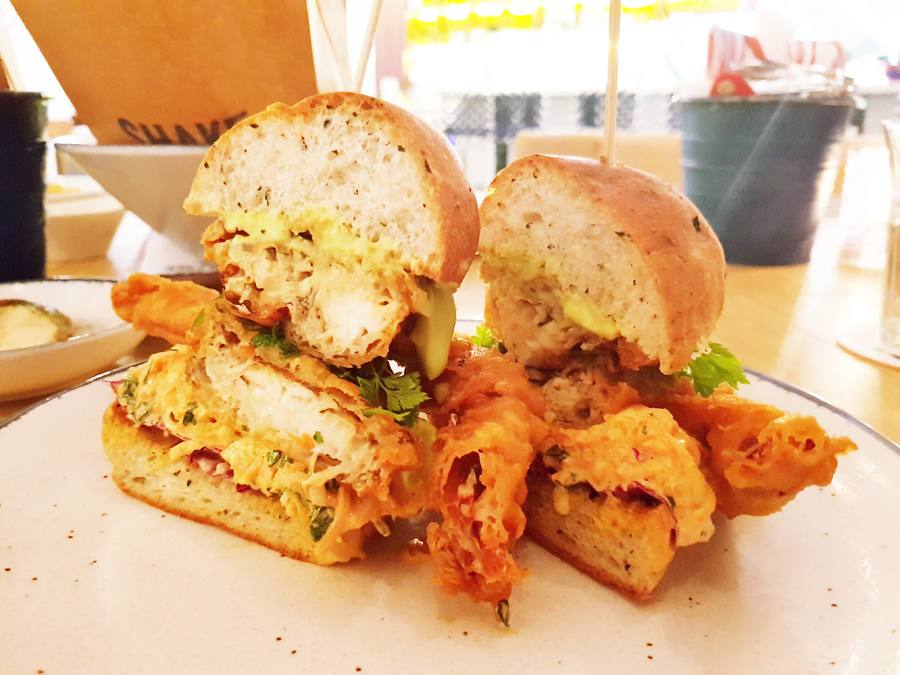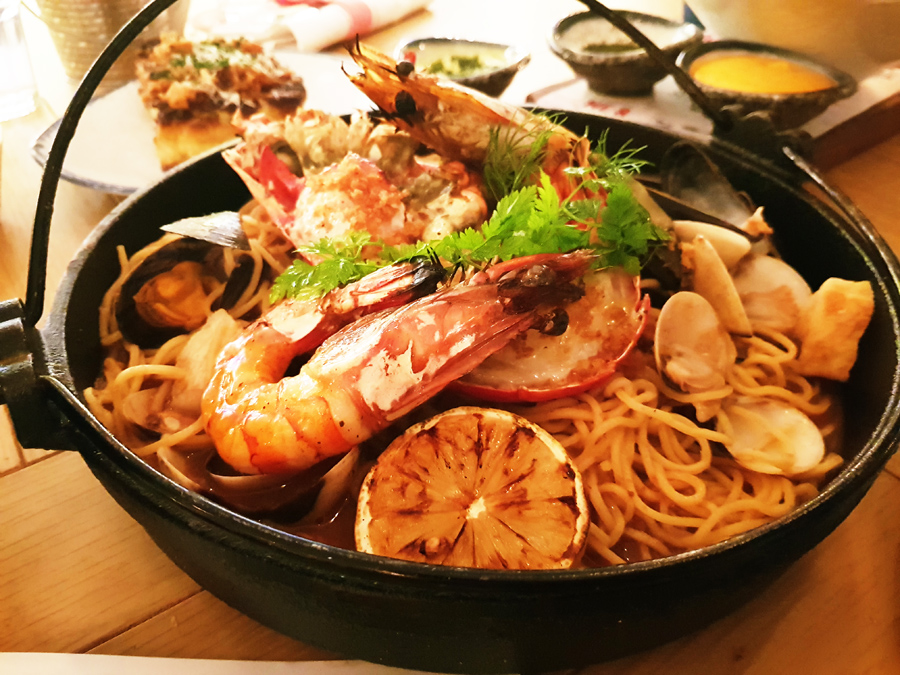 With the children done with their dinner, we were presented with the rest of the tasting menu. The Soft Shell Crab Burger with its pillowy buns, avocado and crisp crab was really tasty.
However, the Fisherman's Feast really stole the show for us. Made with hand-rolled pasta, the dish came in a cast-iron pan brimming with seasonal seafood and lobster. The texture of the pasta was really unique and paired with the seafood and tomato sauce kept us going back for more.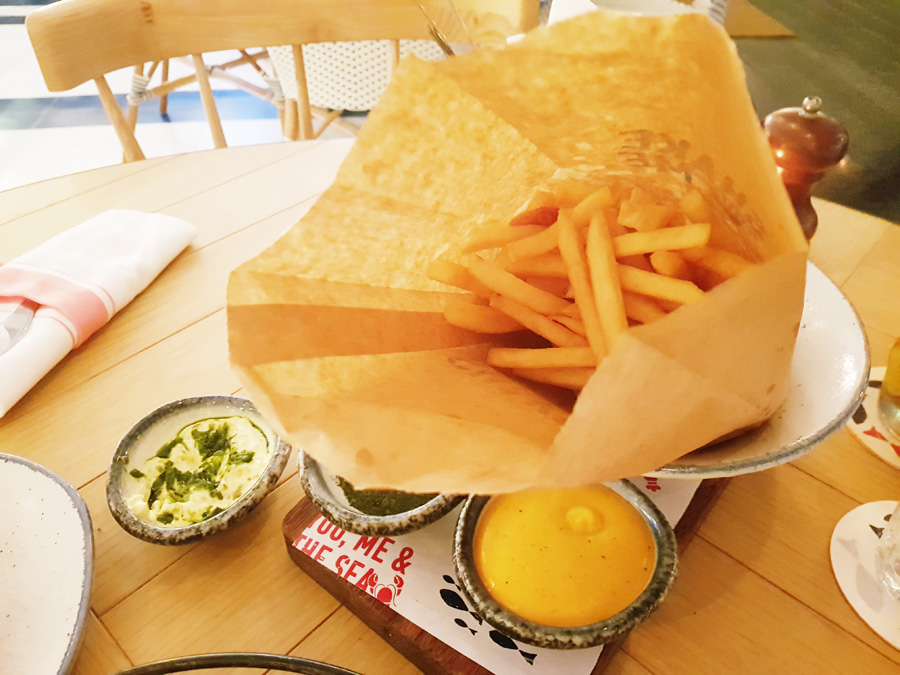 The children also enjoyed the Seaweed 'Shake It Till You Make It' Fries.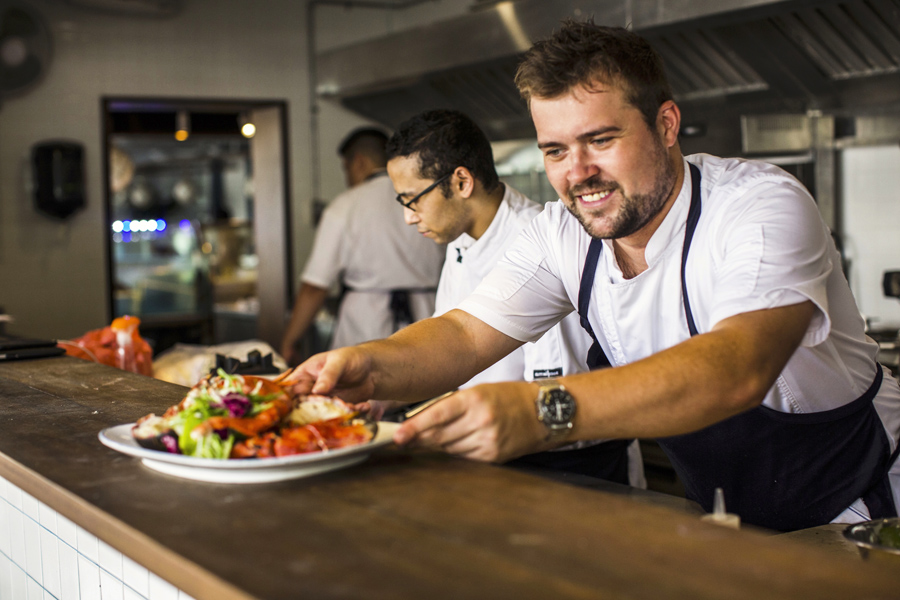 We had the pleasure to meet the charming Chef de Cuisine Jack Allibone behind the delightful dishes – Bayswater Kitchen is definitely a Mummyfique Pick, hit it up soon with the family, it will not disappoint.
Bayswater Kitchen | 2 Keppel Bay Vista, Singapore 098382 | 6776 0777
---