My husband and I are the sort of parents who haven't let parenthood stop us from travelling. We'd quite happily take our child, hop on a plane and head for a holiday, sometimes even on a whim. And in fact, that's precisely what we've done ever since our daughter was born two years ago — travel junkies that we are.
To date, the little one has been on a plane to a fair few countries such as the UK, Vietnam, Indonesia, Thailand, just to name a few.
But if there's one thing that I will admit to (gung ho though we may seem), it is that a leisurely resort/beach holiday with a kid is so much easier than going on a city break, especially if you have a rambunctious toddler (like we do) in tow.
After all, there is less hassle involved when all you have to do is pack up all of the items that the child needs — stroller, baby carrier, car seat, etc. — and transport them to one resort where you're likely to spend most of your time in for the majority of your holiday duration.
That said, having recently spent five nights in Phuket, lazing by the pool, and generally doing very little, the husband and I were hankering for a city vacation. And having had a great time in Hong Kong previously, we opted to head back there for a birthday treat for me, that doubled up as a babymoon.
Now, when on a break in a city like Hong Kong, choosing the right hotel is of paramount importance. Personally, there are a few key factors I look out for: centrally located, easy access to public transport, it should be comfortably stylish, and most importantly, it has to be family-friendly.
So when I heard that The Peninsula Hong Kong had launched (just last year) a collaboration with one of my favourite baby-goods brands Stokke®, I knew that a visit was in order.
Called The Peninsula Stokke® V.I.B. (Very Important Baby) Experience, this service is available to guests who book a suite at the hotel, and was designed for parents with young children.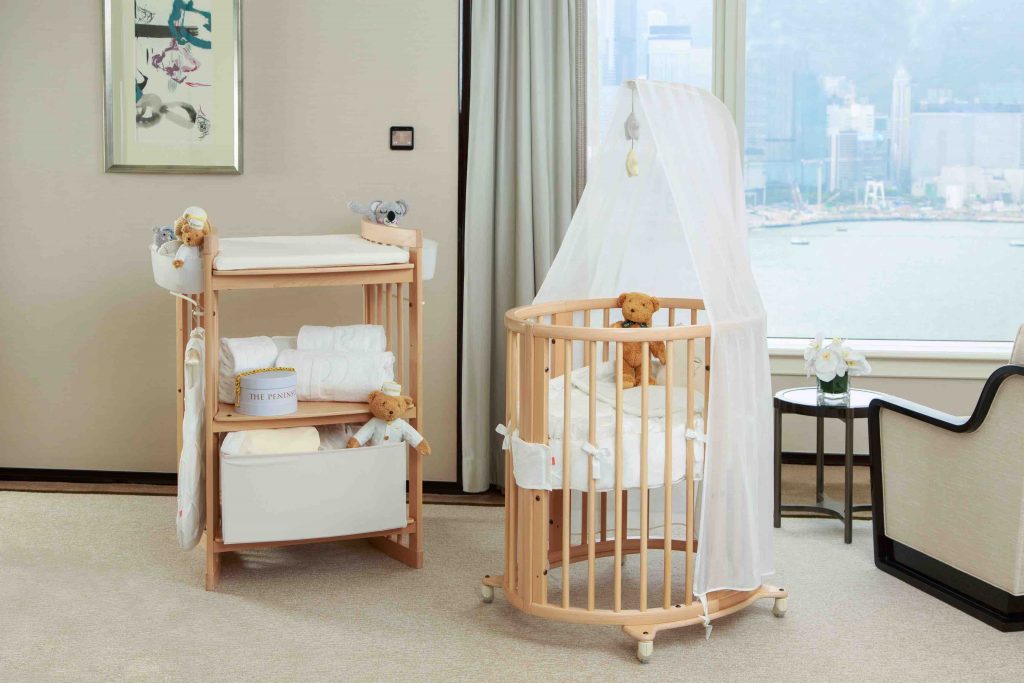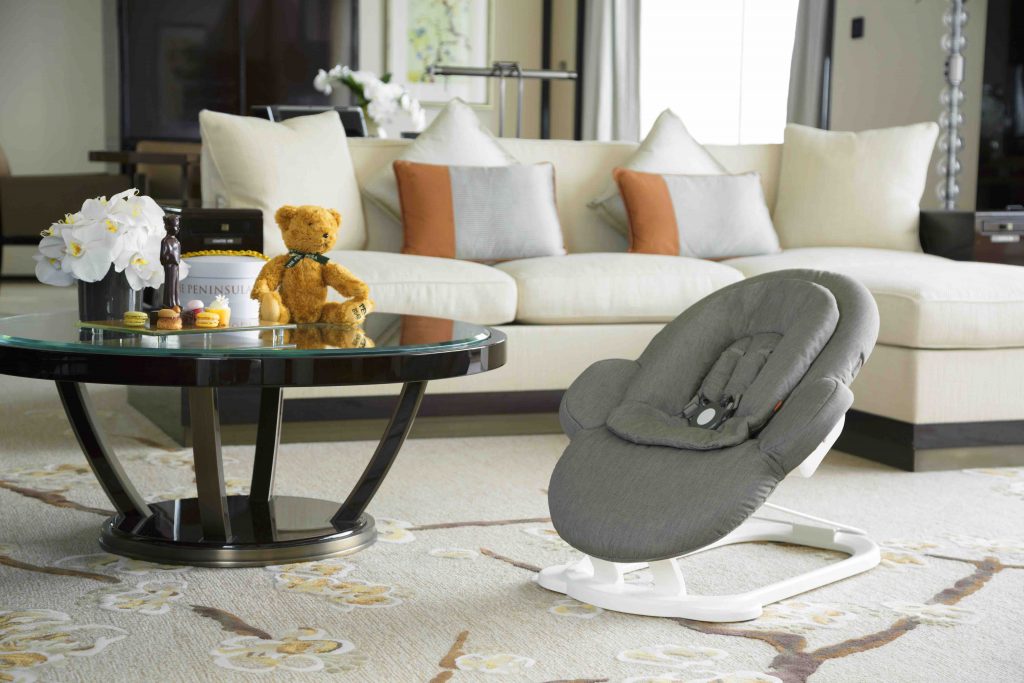 The idea is to ease the stress that inevitably comes when travelling with younglings, and afford security and peace of mind, as the hotel would have already prepared a thoughtful range of baby gear and amenities prior to your arrival. This includes the Stokke® Xplory® stroller (or the Scoot if you want a more lightweight, urban stroller), Stokke® Steps™ seat, Stokke® Steps™ Bouncer and even the Stokke® Flexi Bath. If you book a limousine transfer, the Stokke® iZi Go™ by BeSafe® car seat is fitted into the car and little ones will benefit from a good night's sleep with Stokke® Home™ crib.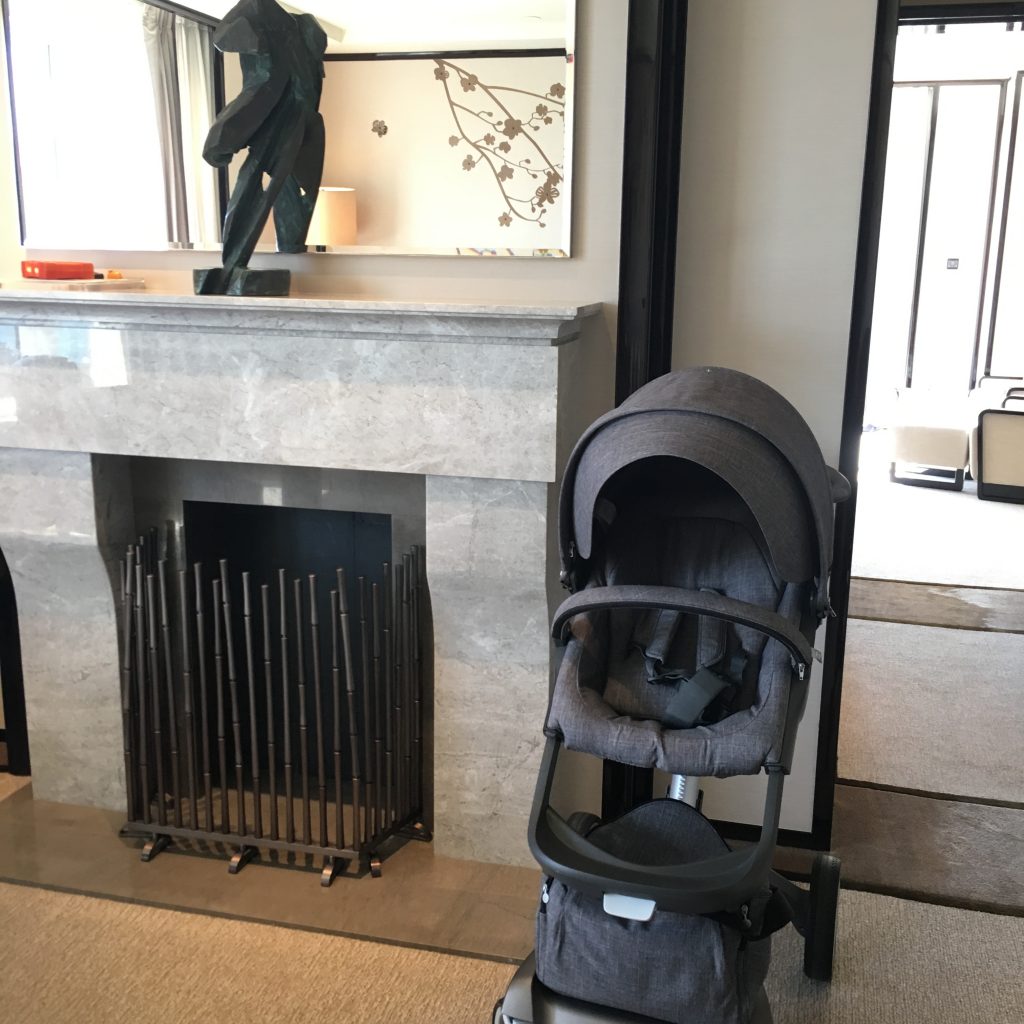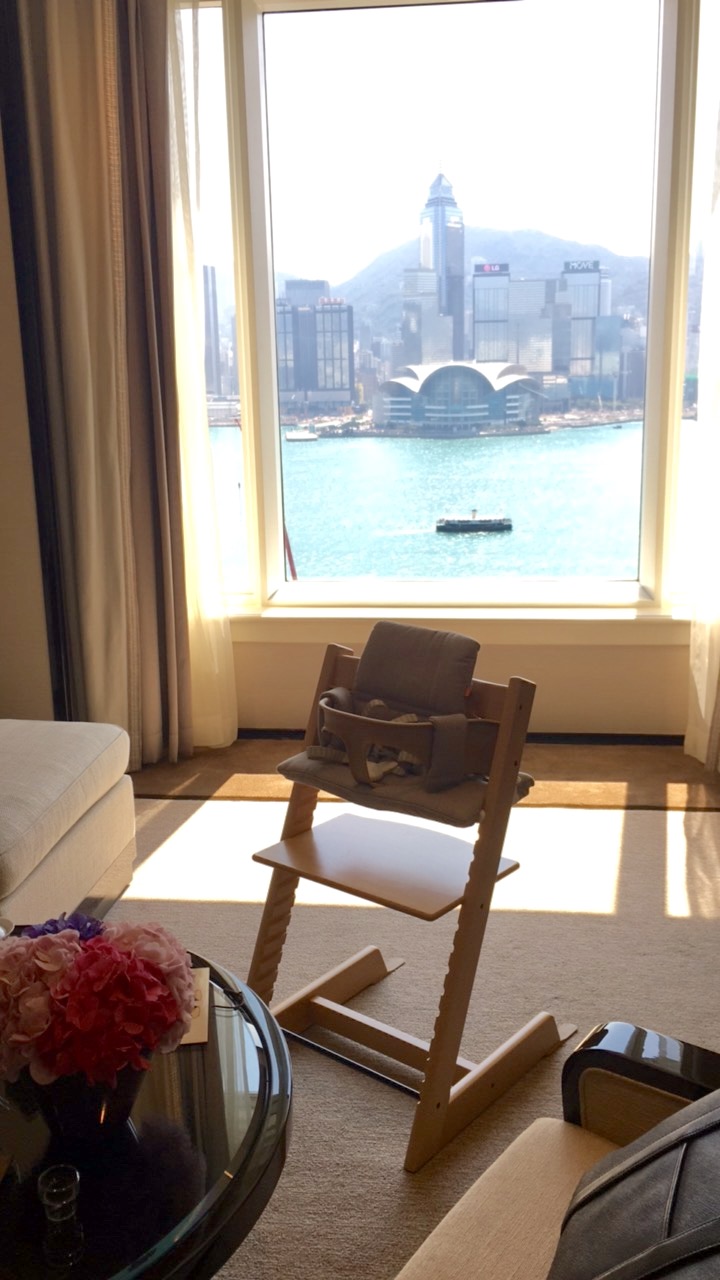 What this means is that you can eliminate the need to bring along all the heavy duty, cumbersome kid-related items as the hotel would already have them, on hand, and ready for your use. More importantly, parents can rest assured that the products are of a good, reliable quality. This, is all the more important when, like me, you're heavily pregnant and really cannot be counted on to help out with cumbersome luggage and baggage.
I had stayed at The Peninsula Hong Kong on a previous trip, so I already knew that in spite of it being better known as a luxury hotel, rather than a family-friendly one, it is a great choice for those with children in tow. Its location, in the heart of Tsim Sha Tsui, is a plus point in its favour.
I have always been impressed by the hotel's attention to detail and the amount of care that it takes when it comes to choosing its kids' amenities. The children's care pack for example, is one of the best I've ever come across. It is filled with a kiddy towel, bib, diapers, a teething toy and bath products from Mustela (super plus points for that).
Food-wise there is very little to fault the hotel. Breakfast can be taken at The Verandah where the whole family can enjoy the high quality buffet spread or at The Lobby where there are great options such as fresh fruits and congee for the kids, and luxurious delights such as steak and eggs, and lobster sausages for the adults. If you don't feel like venturing out of the hotel for lunch or dinner, their one Michelin-starred Chinese restaurant Spring Moon is a lovely choice for some high quality dim sum and Cantonese cuisine in a fine dining, yet kid-friendly environment.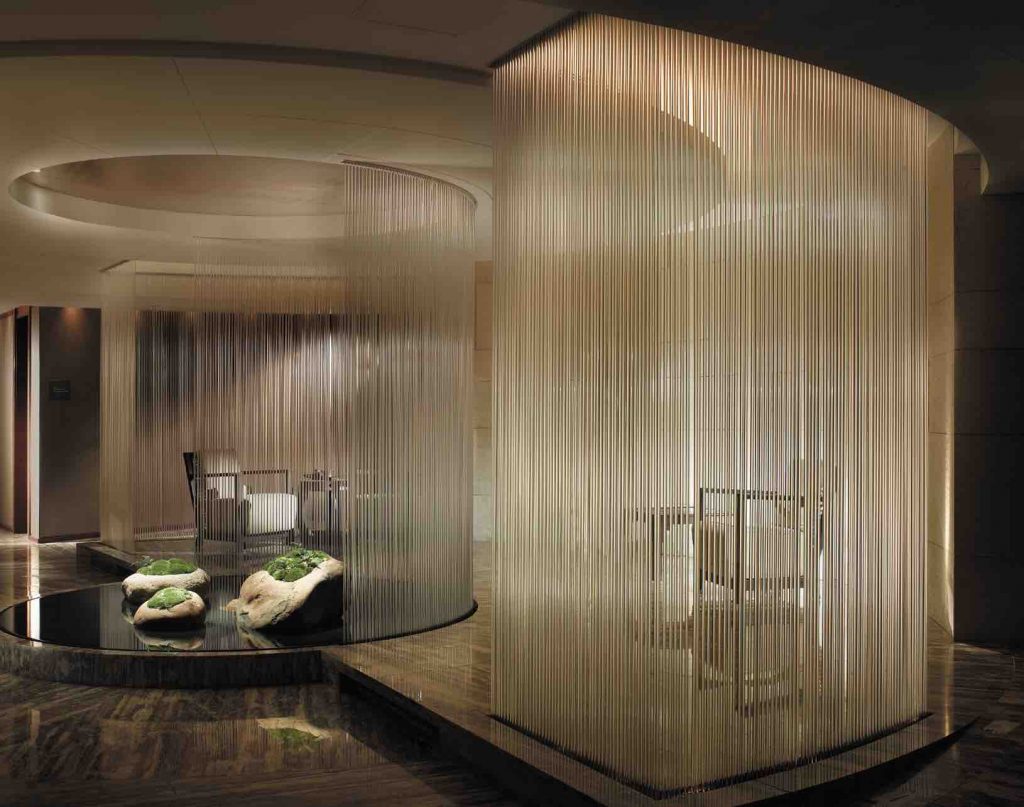 One thing that I would recommend to any busy, tired parent, is a trip to The Peninsula's famous spa, even for those on a babymoon like me. The spa has a pre-natal massage for pregnant mamas but if you have the time, a must-try is a Margy's Monte Carlo — its client list includes Princess Charlene of Monaco, Tina Turner and Claudia Schiffer — facial that is exclusive to the hotel and known for its anti-aging benefits. The Haute Couture à la Carte Collagen Facial (90 minutes, HK$2,870) for instance, uses highly active face masks featuring Pure Collagen, Hyaluron Collagen or Vitamin C Collagen with great results. An Extra Rich Firming Mask is then well-massaged into the skin before a neck and shoulder massage is performed, leaving you feeling thoroughly revitalised. If your skin is starting to show the effects of little sleep, this is a facial that provides an instant pick me up.
The Peninsula Hong Kong may seem like an indulgent choice for a family trip but there's no doubt that it is a fantastic one if you're willing to splurge a little. Only the very best hotels keep things fresh, with new offerings to entice repeat customers without compromising on quality, and the hotel's launch of the Stokke VIB experience is proof of that. If like me, you're pregnant, unwieldy, and travelling with a little one, or if you simply have young kids in tow, there's really no better place to stay than La Grande Damme of Hong Kong.
The Peninsula Hong Kong
Salisbury Road, Hong Kong
Tel: +852 2920 2888