The Lighthouse Restaurant at Fullerton Hotel isn't new to Singapore, but it had been a long time since I last dined there.
I had referred to it during a conversation with my husband a couple of weeks ago, and, to my surprise, he remarked that he had actually never been to the restaurant — clearly all my meals there were not with him in tow.
And yet, with its fine cuisine and stunning view of Marina Bay, it is a restaurant that should really be on our date night dining radar.
So when I found out that Carlo Marengoni, the chef de cuisine of The Lighthouse Restaurant, had launched a series of new dishes just for 2017, I knew that a visit was in order.
Which is why the hubby and I found ourselves there for dinner on a recent Friday evening (sans toddler) and what a lovely experience we had.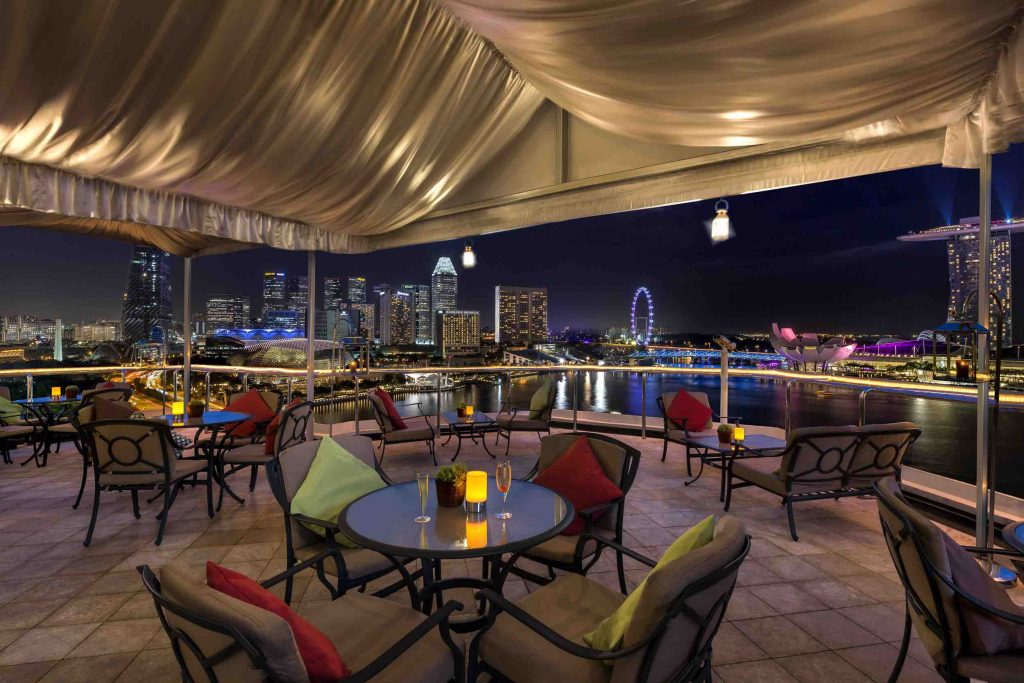 One of the things that I discovered on that visit, was that above the restaurant is a lovely little al fresco bar that I actually didn't know existed. When there, have a glass of bubbly with some light nibbles as you enjoy some fresh air — it's a great way to start a romantic evening.
I had always remembered the food at The Lighthouse to be pretty good, so I was glad that the standard hasn't dropped over the years.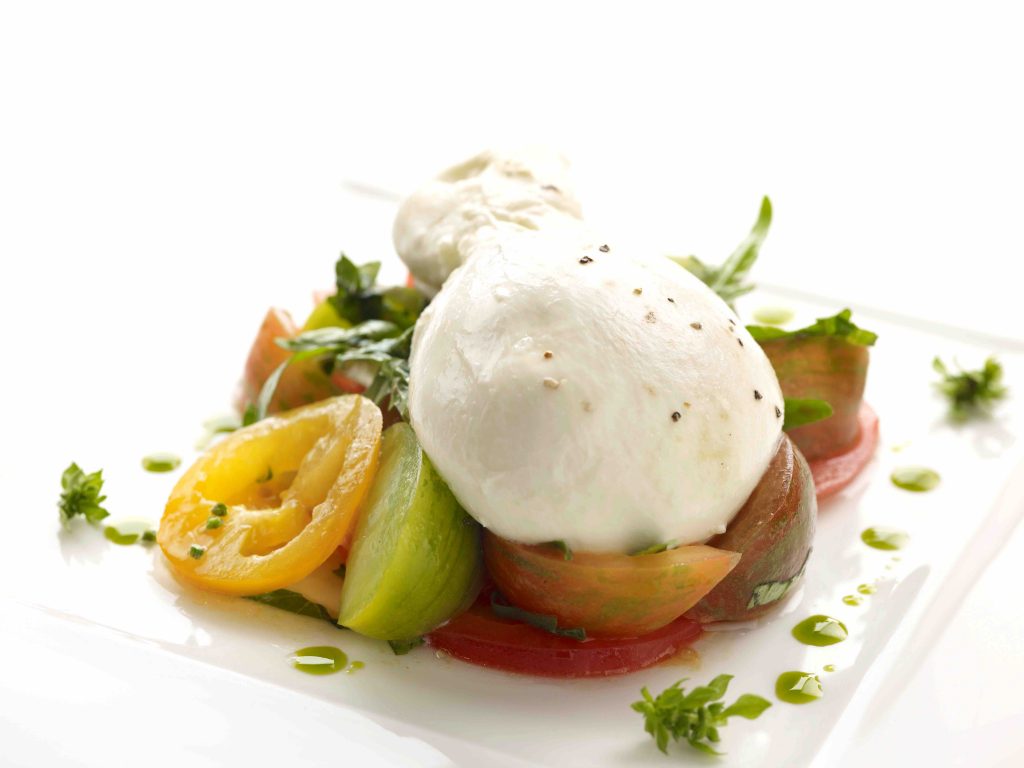 Under chef Marengoni's deft hands, traditional classics such as the Burrata Di Andrea (S$29) (served with fresh Heirloom tomato and pesto) make for a great start to a meal, as is a truly delightful Trittico Della Baia (S$34), an antipasti seafood trio of tuna tartare, marinated red prawn and giant scallop.
Of the mains, the Agnello In Crosta (S$58), a Pistachio and Lard-crusted Lamb served with red spring cabbage and smoked eggplant puree was a delicious as was a well-cooked Filetto Di Fassone Al Barbaresco (S$58) that comprised beef tenderloin served with baby zucchini.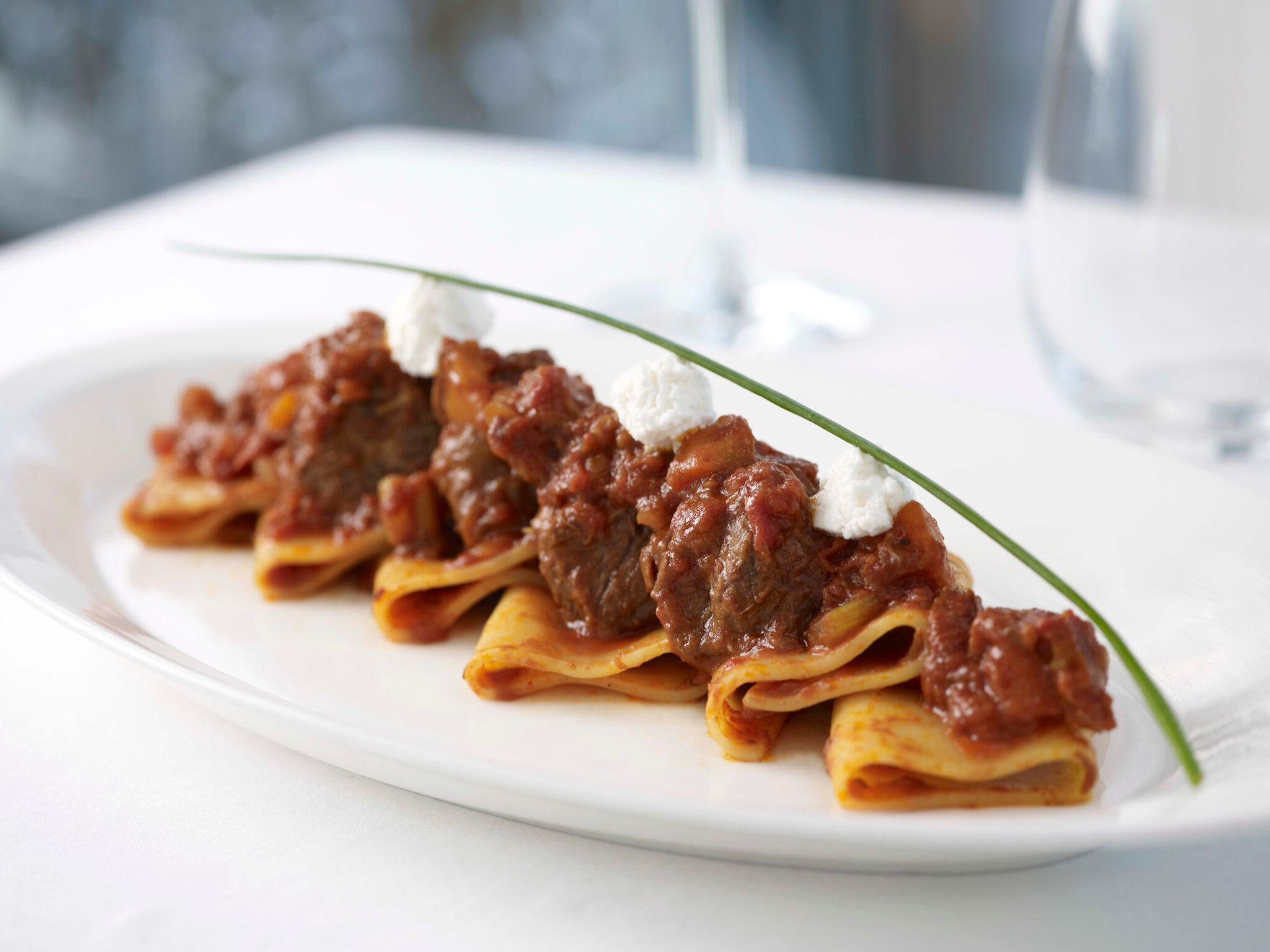 The real standouts for us though, were the pastas. The Tortelli Di Burrata (S$34) of Burrata cheese tortelli served with a winter black truffle espuma and buffalo milk butter was creamy and indulgent while the Cappellini Aragosta (S$38), a dish of angel hair pasta served with Maine lobster was bursting with flavour. Also on the must-try list is the Paccheri Di Granano Partenopei (S$28) where Paccheri pasta is served with a wagyu beef ragout.
Food aside, what The Lighthouse really has going for it is its intimate fine-dining ambience and a really nice vista to look out to. It's also nice to be immersed in a little bit of history. Perched on the top of The Fullerton Hotel, the restaurant occupies the location where a beacon once guided mariners into the safety of the Singapore port, which would explain the restaurant's moniker.
It is the sort of place that you would visit for a reliable date night out. The menu isn't mind-blowing, neither does it surprise you with creativity but it's good, solid Italian cooking served with fresh ingredients and prepared with heart.
My husband remarked that he had a lovely time. I'm inclined to agree.
The Lighthouse Restaurant
1 Fullerton Square, The Fullerton Hotel Singapore 049178
Tel: (65) 6877 8933