Introducing the all new Mummyfique Baby Bump-Off: a weekly column every Thursday where we find some of the most stylish mamas who have been proudly sharing images of their growing bellies to see who wears the bump best. For our inaugural post, what better mummies-to-be to start off with than some of the hottest women out there —Victoria's Secret Angels Candice Swanepoel and Behati Prinsloo Levine! With both having announced their pregnancies in March, the BFFs are also rumoured to be due around the same time. Who is your favourite? We simply can't decide!
Candice Swanepoel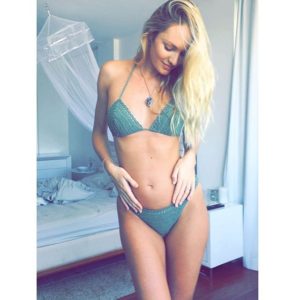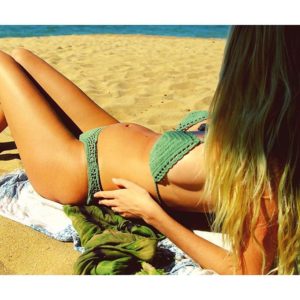 From Mooi River, South Africa, Candice, 27, is expecting her first child with long time love Hermann Nicoli. The childhood sweethearts have been together for 10 years, and only just got engaged last year.  She is currently living in New York, but has shared her dream of moving back to Africa to raise her family where they can be closer to nature and enjoy a pace of life that is more pleasant as compared to the concrete jungle that is New York. Candice has been sharing pictures of her growing bump while looking positively glowing — we're super envious to say the least.
Fun fact: the gorgeous mum-to-be speaks fluent Portuguese —Hermann's native language! We wonder how many languages their child will speak!
(Images: Instagram/@angelcandices)
Behati Prinsloo Levine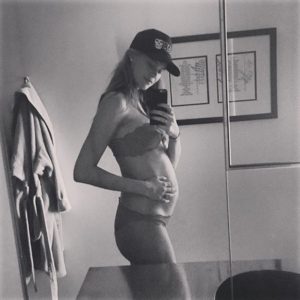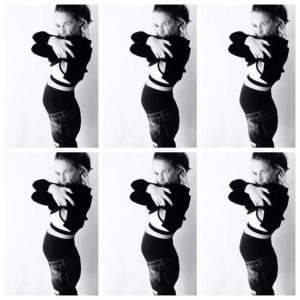 When news broke that Behati, 26, was marrying swoon-worthy Maroon 5 frontman Adam Levine in 2014, we can safely say millions of hearts broke. That aside, anyone following them on social media can tell that their relationship is just #goals. Fast forward two years and the good-looking couple is now expecting their first child. A native South African as well, her personality shines through in photos, which range from glamorous model-esque photos to quirky shots that bring a smile to your face. We have been loving her cheeky posts of her burgeoning baby bump! Embrace the bump we say!
Fun fact: Hailing from Grootfontein, Namibia, Behati was discovered by the same woman who discovered Kate Moss! Now there's one great talent scout!  (Images: Instagram/@behatiprinsloo)
So, now that you know a bit more about the two gorgeous Angels, who do YOU think wins the bump-off?