Motherswork is launching its inaugural baby fair from 28 February to 1 March online and at its flagship store in Great World City. Here are 10 deals you won't want to miss.
1) Rainbow Bubbles Bubble Blower Continuous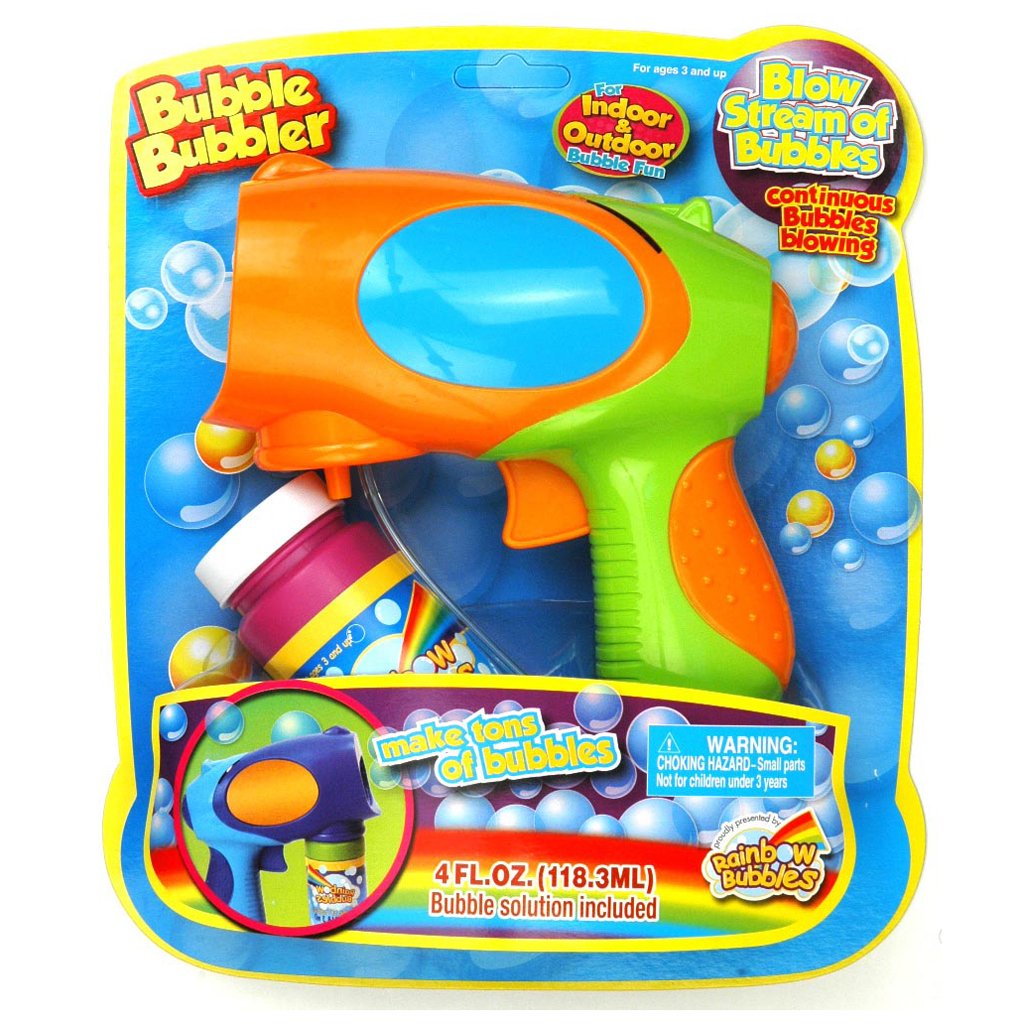 One definite must-have for kids is a bubble blower. Get the battery-operated Rainbow Bubbles Bubble Blower, which automatically produces tons of bubbles that will delight your kids. Suitable for kids three and up, this Bubble Blower is a great and simple idea to entertain them. Spend a fun afternoon playing with these bubbles, whether running around outside, in your home or along the corridors.  
Motherswork Baby Fair Special: Save almost 60 per cent off the Rainbow Bubble Blower during this sale, with a special price of $9.90 (U.P $23.90).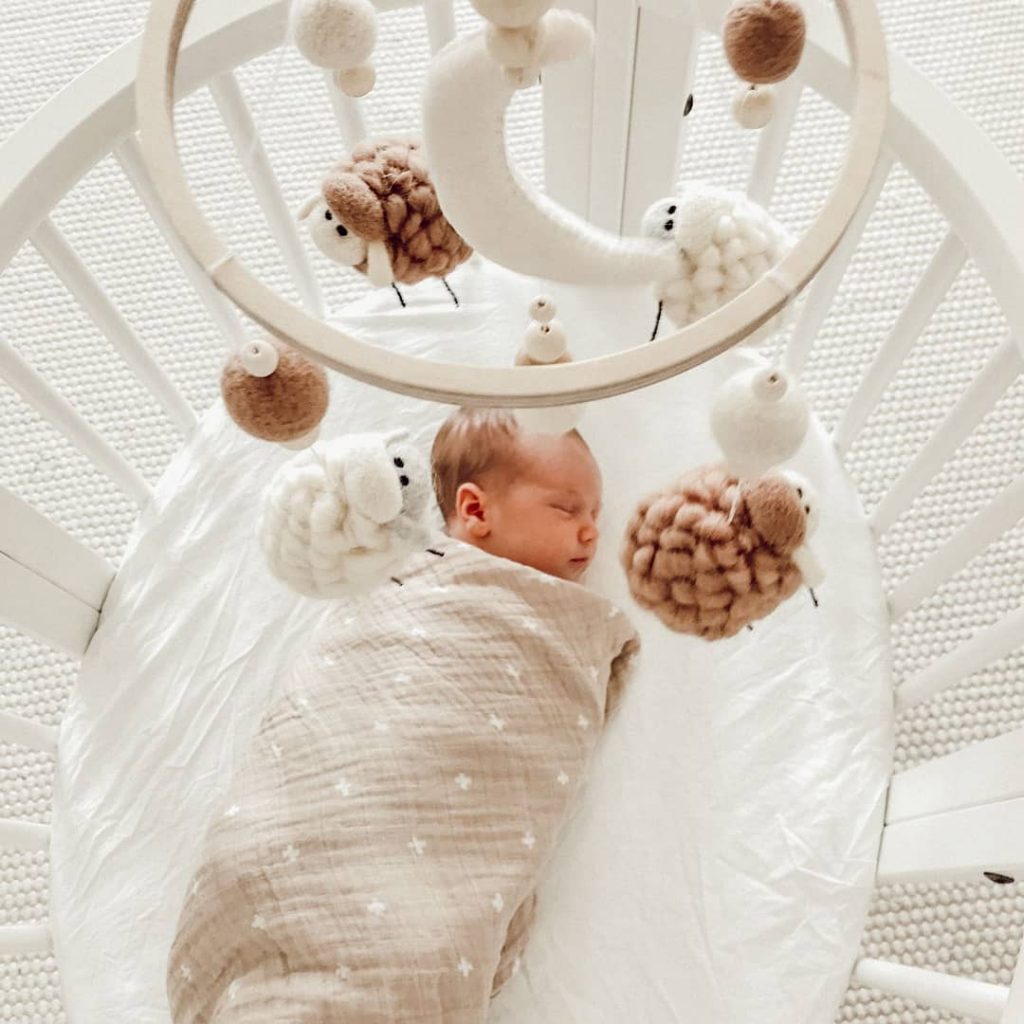 The Stokke Sleepi Mini ($939) is perfect for your baby, made of solid and durable beech wood. Its distinctive oval shape creates a nest for your baby to sleep soundly and securely. Better yet, the bed grows with your child: adjust the height so it's easy to lift your baby in and out. Also, an additional extension kit makes it possible for your child to sleep in the bed till he/she is about 10 years old. Included with the bed are the mattress and drape rod. 
Motherswork Baby Fair Special: Get a complimentary Mini Protection Sheet Oval and Fitted Sheet (usual price $100) when you purchase a Stokke Sleepi Mini.
3) Kidkraft Deluxe Teepee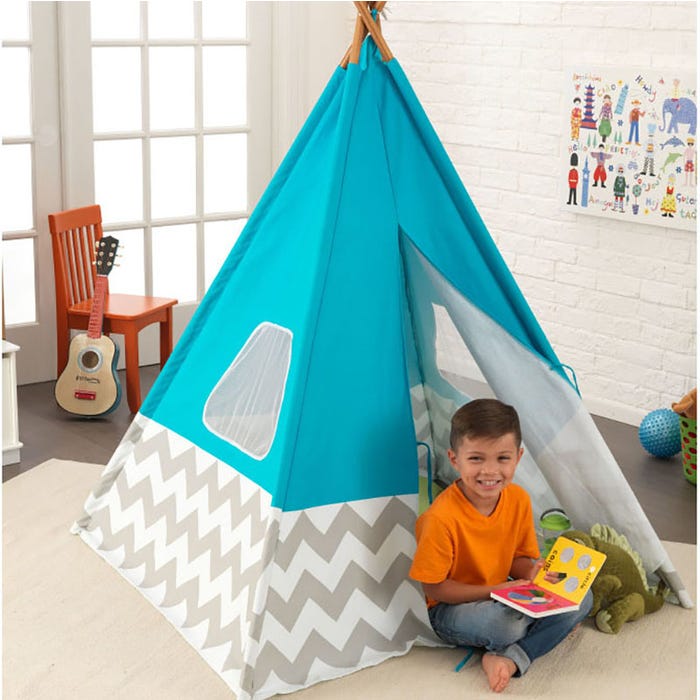 Looking for new activities to do indoors? Let your child pretend he's camping indoors with the Kidkraft Deluxe Teepee. Easy to assemble, yet lightweight and durable, this teepee is made from bamboo poles and canvas. Suitable for kids three and up, they can easily tie the flaps shut for additional privacy, with two mesh windows to look out from. Even better, when they're tired of hiding out in the teepee, you can easily fold it up and store it away. 
Motherswork Baby Fair Special: Get the orange and turquoise teepees for half price at $99 (U.P. $199). 
4) Lässig Green Label Diaper Bags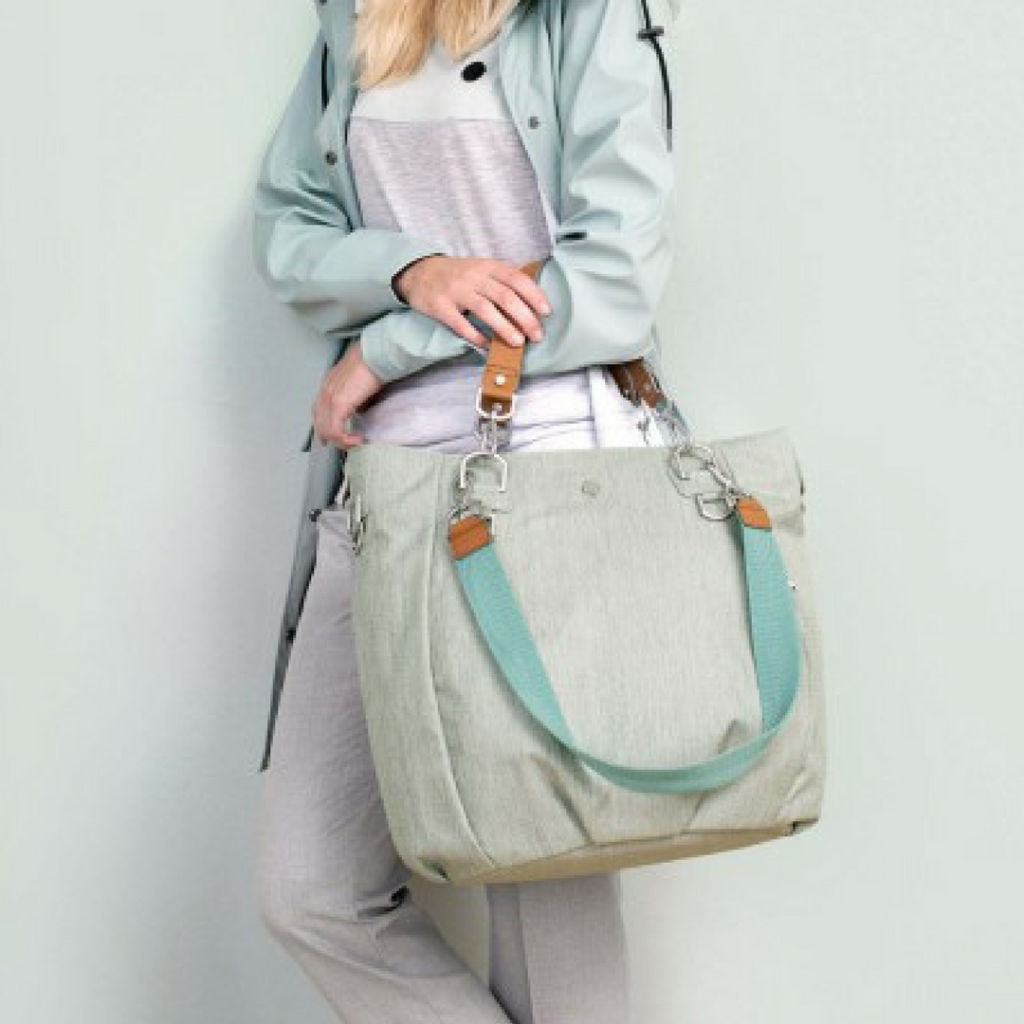 Vegan and sustainable, the award-winning Mix & Match bag is made from recycled polyester. Versatile and functional, the bag can be a crossbody, handbag or worn over the shoulder. Inside the bag are matching accessories for diaper changing, namely a water-repellent changing mat and wet compartment, a removable bottle and food jar holder, and pouches for your accessories, keys and cell phone. Easily attach the bag to your stroller with the Lässig stroller hooks. 
Motherswork Baby Fair Special: The Mix & Match and Neckline bags are on sale for $89, rather than their usual price of $239, a savings of 62 per cent. Find other colours like Anthracite and Sand, respectively, at the Great World City store. 
5) Melissa & Doug Activity Sets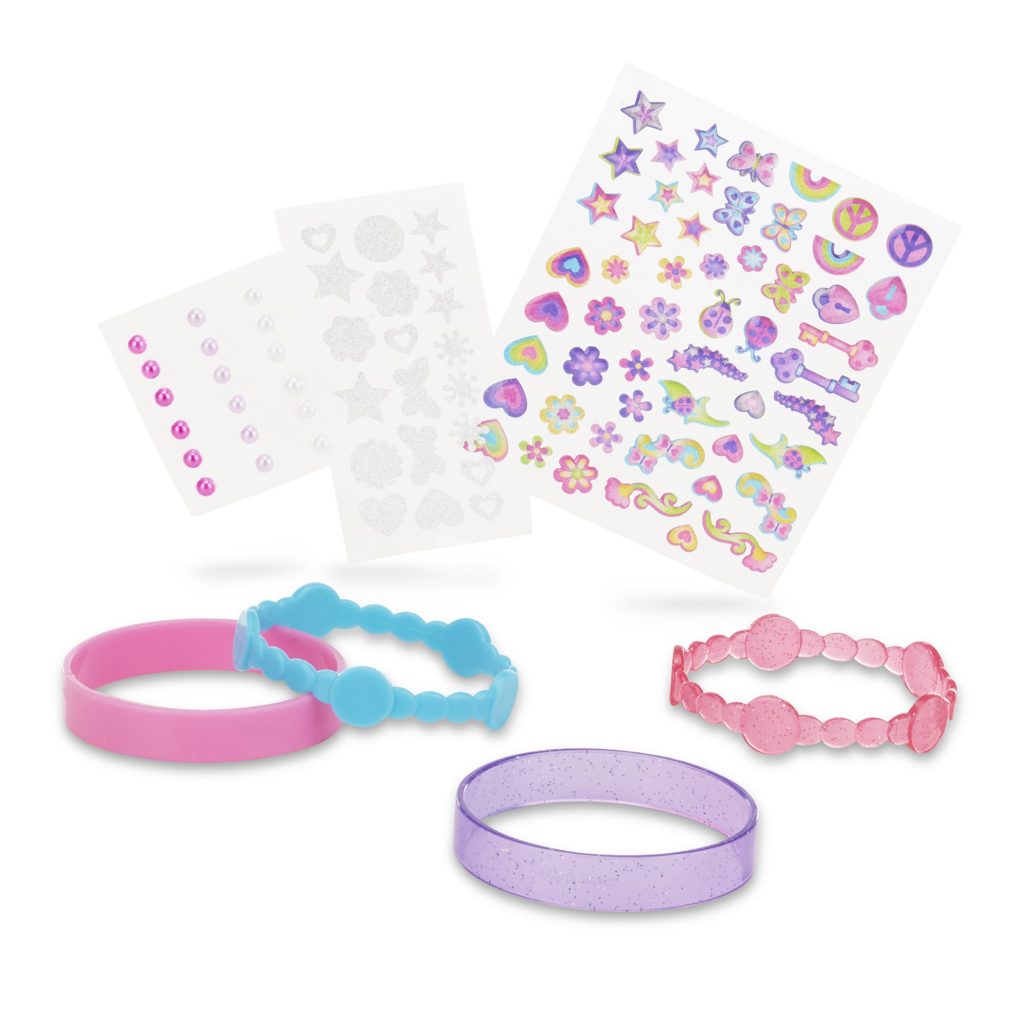 Activity sets are super handy these days, whether you're staying in, on playdates or just need to entertain your child at a restaurant. They promise hours of fun, with colouring sets, sticker books, and customisable accessories. These feature themes like dinosaurs, animals, fairies, princesses and more. 
Motherswork Baby Fair Special: Choose any three and get 40 per cent off. Available only for the Colour Blast, Design Your Own, Sticker Collection, Sticker Pads, Transfer Sticker, and Puffy Sticker Activity Book collections. Bundle deal sets here and in-store.
6) Mini Melissa Possession Unicorn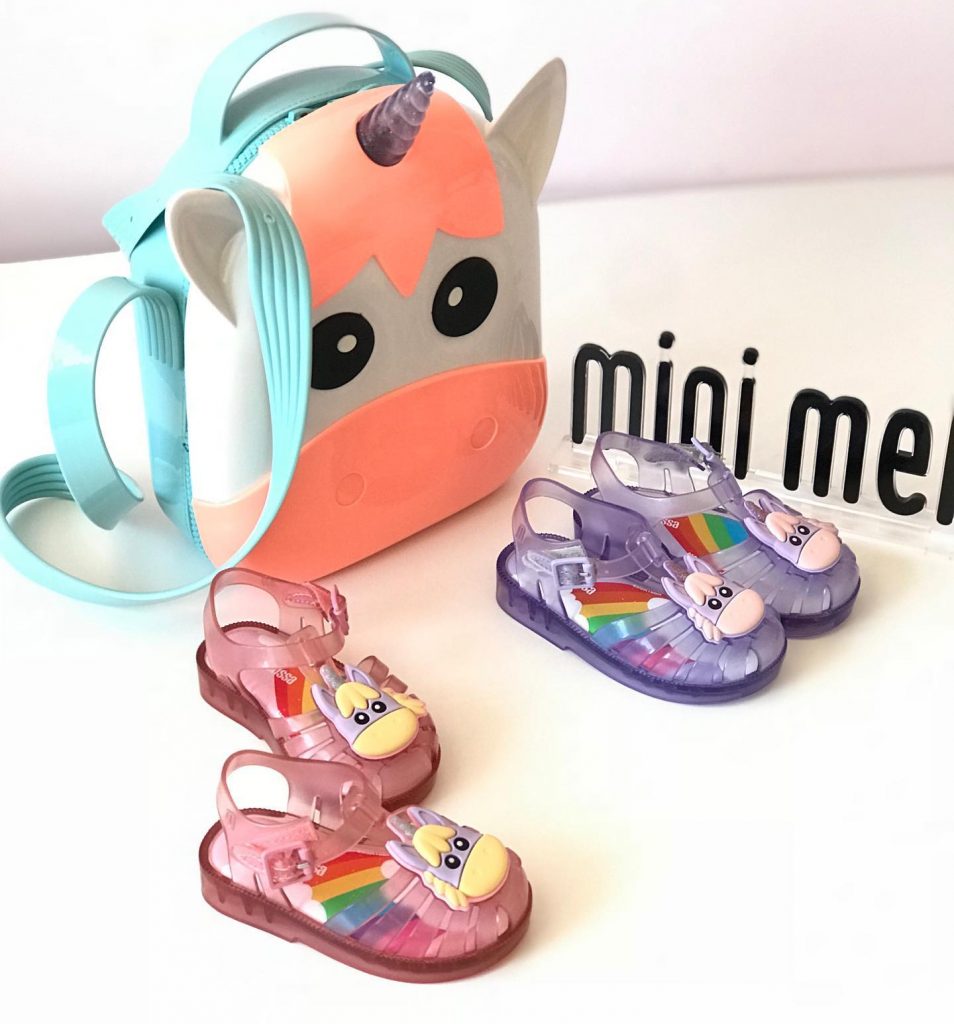 Available only in-store at Great World City, these Mini Melissa Possession Unicorn sandals are super comfortable, and colourful. Like other Melissa shoes, this is also cruelty-free, and recyclable.
Motherswork Baby Fair Special: These Mini Melissa Possession Unicorn jelly shoes are half-price at $39, instead of its usual price of $80. Available for sizes 05 – 10, in clear and pink only.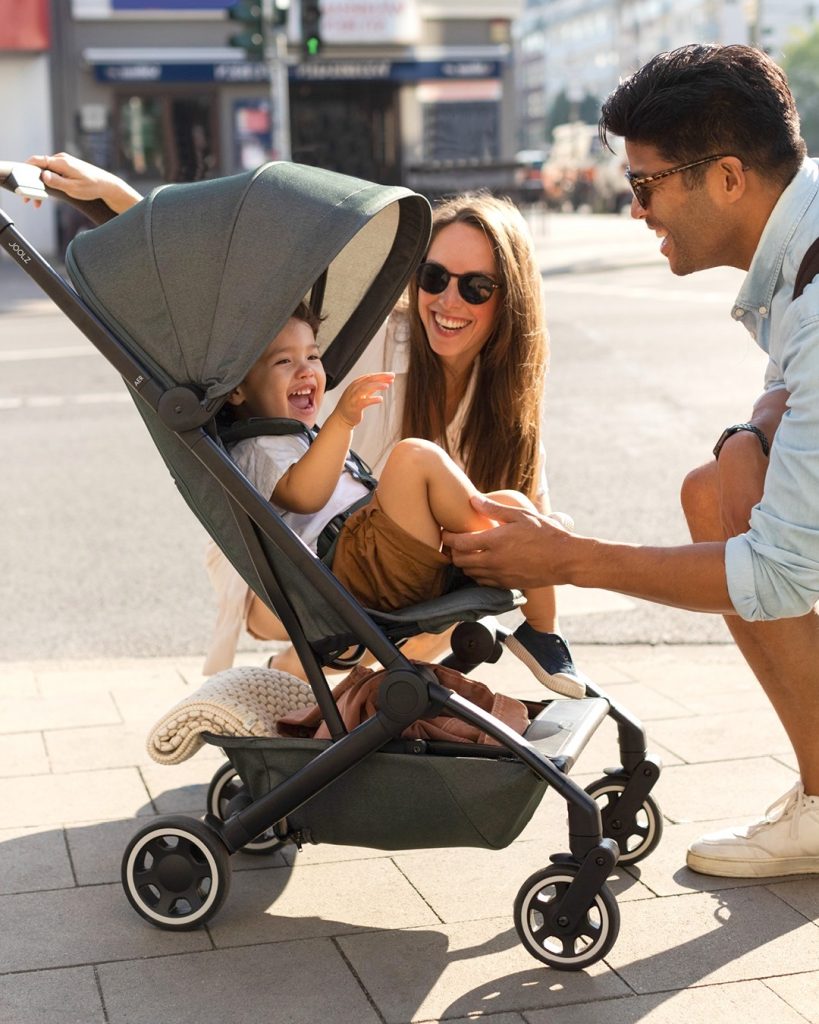 Be the first to own the Joolz AER stroller, arriving in March. Super lightweight at just 6kg, and ergonomically designed. Strap it across your shoulder when not in use, leaving your arms free to hold your children. Once you need it, the stroller opens in a second and folds very easily. Additionally, the Joolz AER also has great ventilation, and up to 5kg of storage. 
Avid travellers will love this one-hand control stroller as it's easy to store as overhead luggage – just pack it in the travel pouch. Moreover, this stroller provides good support for children up to 18kg. Adjustable straps ensure your child can sit and sleep properly. 
Motherswork Baby Fair Special: Pre-order the Joolz AER ($699) and get a free leg rest worth $49. Stocks will arrive in March 2020.
8) Stokke Tripp Trapp Chair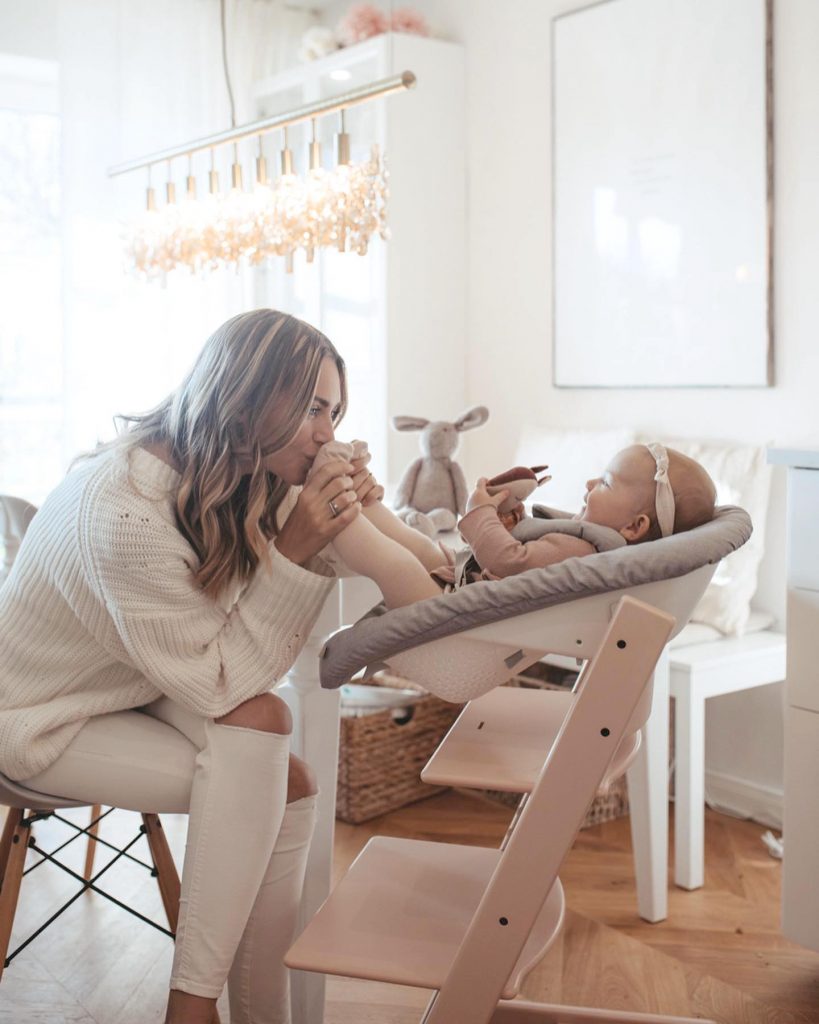 The Stokke Tripp Trapp high chair was first designed by Peter Opsvik in 1972. Like a lot of Stokke products, this grows with your child, from birth all the way to adulthood, with the Newborn Baby Set and the Baby Set. The classic design is timeless, and available in a variety of colours. Its seat and footplate can also be adjusted to ensure your child's back and feet are always supported. Its construction can hold up 109kg, so it's definitely sturdy enough for your little ones. Additionally, the wooden components have an extended seven-year warranty. Lastly, the chair uses water-based, non-toxic paint, and does not contain harmful substances like bisphenol and phthalates.  
Motherswork Baby Fair Special: Get a free storage box ($49) when you buy a Stokke Tripp Trapp, Baby Set, Cushion and Tray, or get the bundle here. 
9) Skip Hop Playspot Floor Mat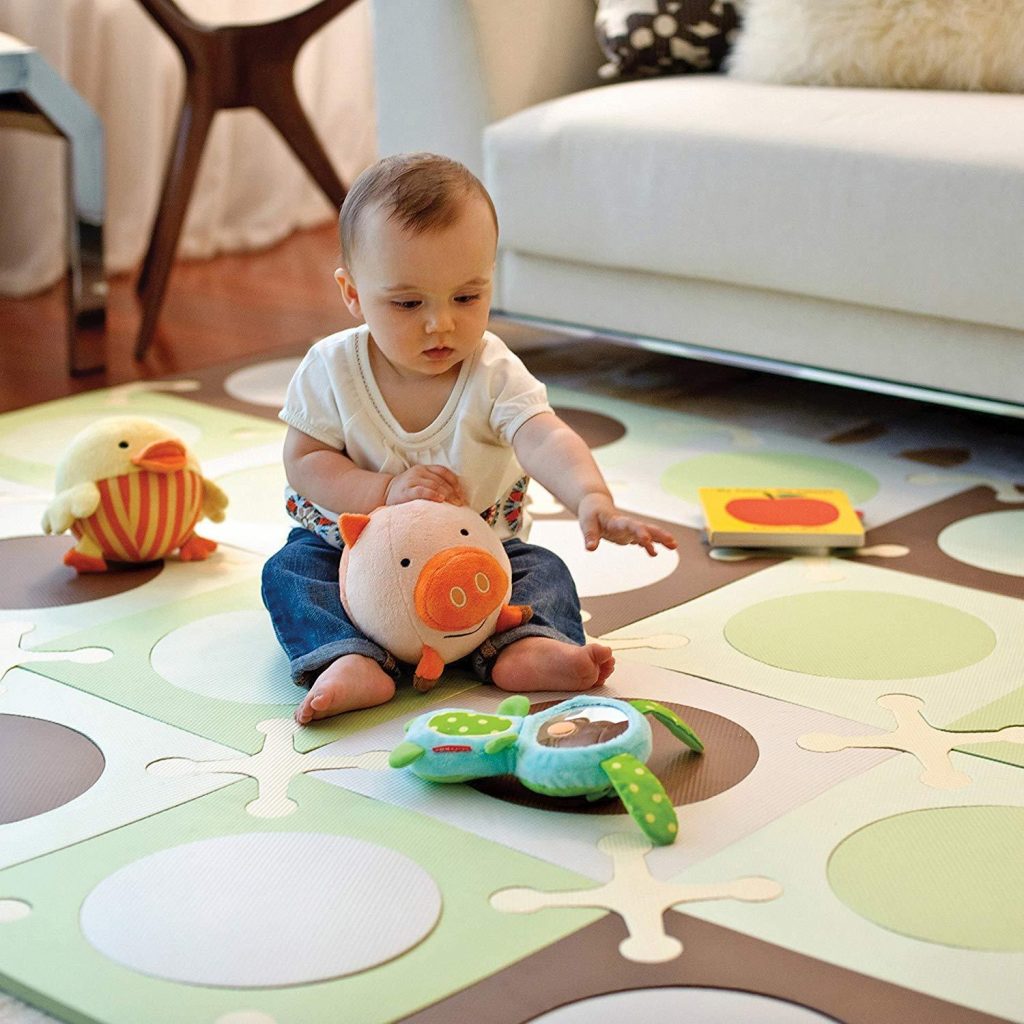 This modern floor mat from Skip Hop does double duty as a baby-safe floor covering. Little ones can create a plethora of designs by removing the middle circles, thus helping them develop their creativity. This foam mat is PVC and phthalate-free. Additionally, it's easy to transport and clean. Its single sheet construction allows it to be rolled up, after simply wiping the waterproof mat clean. The mat features 20 14 by 14 inch square tiles for a super large play space.
Motherswork Baby Fair Special: Now available at half price, i.e., $69 as compared to its usual price of $139.
10) Ergobaby Omni 360 Baby Carrier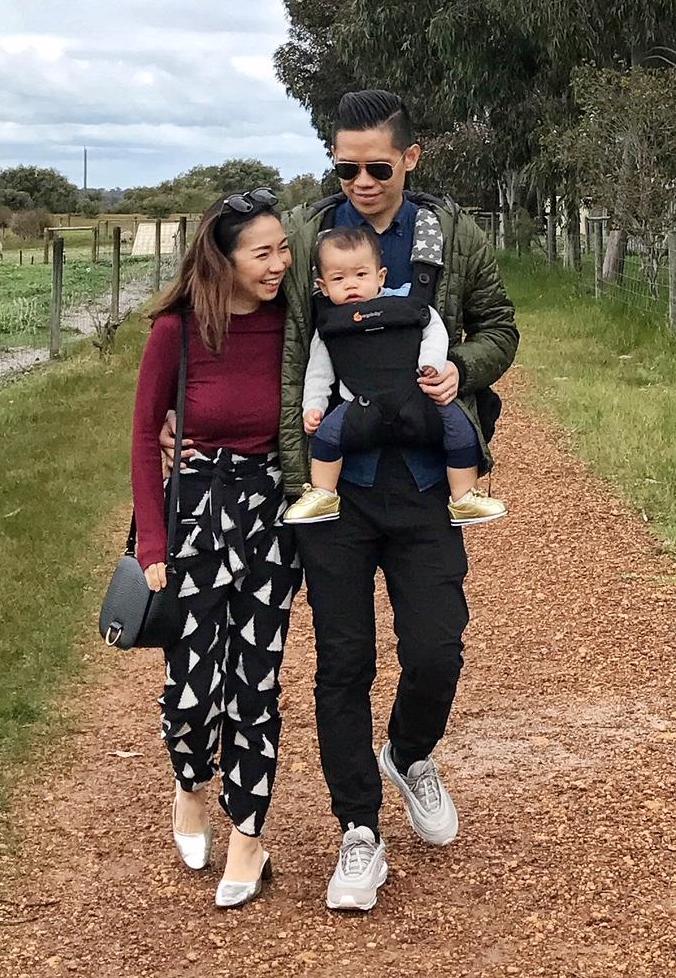 Suitable for newborns to three years, the Ergobaby Omni 360 all-in-one baby carrier, allows you to carry your baby in a range of positions. As your baby grows, he can change from facing inwards to the front, and can be carried on your hips or your back. With these range of options, choose which is most comfortable for you and your child.  Additionally, easily nurse your baby in the hip or inward-facing position. This carrier also supports your lumbar for extra comfort, and includes a detachable storage pouch for your essentials. 
Motherswork Baby Fair Special: Only the Pure Black has a special price of $239, with a 20 per cent discount on the other colours ($255.20 rather than $319). 
Look out for more deals at Motherswork's Baby Fair page, or visit our store at Great World City. Additionally, the first 30 customers online or in-store on Friday and Saturday who spend $300 will receive a $15 store voucher to be used on the next purchase. Limited to one redemption per customer.
This article was originally from Motherswork. All images belong to Motherswork, except those duly credited.