Mother's Day has traditionally been a big affair for the Mummyfique team. After all, we are all about mums, with a platform created by mums. 
This year, however, Covid-19's ominous presence looms over all our lives, disrupting the status quo we once knew pre-pandemic days, and threw us all into a mire of insecure, home-bound lockdown dubbed the "circuit breaker" by the Singapore government.  
Mothers have to contend with not only being confined at home for almost 56 days managing the family's physical and emotional needs during this trying period, they also have to juggle working from home, housework and be teachers to their kids as well. 
These are definitely unprecedented times for all the mums. But in the spirit of all tough mummies out there, the team knew that the more challenging the situation, the more we will overcome and come out on top of this depressing pandemic. With that in mind, we got down to planning a grand Mother's Day party via Zoom. 
We knew that we wanted to celebrate the beauty of motherhood and commemorate the strength of mothers as women of purpose. That became our theme and our clarion call when the going got tough during the lead-up to D-Day.  
At the same time, we wanted to give back to the mummies among us who are being adversely affected by the pandemic. Through the SG Mummies United initiative, we invited all the mummies attending our event to contribute to the cause, either by donating necessities or with a gift that will brighten up a mummy's day. 
Challenges and Overcoming Them
The days gearing up to Friday, 8 May was like a fuzzy rerun of my personal Groundhog's Day. In between the pregnancy-induced nausea, the nightly insomnia and occupying the restless hours of two pre-schoolers, thousands of messages were exchanged between the Mummyfique team. Fast and furious, the big day started to take shape; sponsors started to come on board, the themes and designs started to pan out, event programmes were coming together. But then we were also thrown curve balls every step of the way.  
One of the biggest challenges for us was working with a food and beverage partner who not only has the capacity to cater to 40 different people in a very short period of time, but comes with the culinary quality that we expect. As luck – with a fair amount of praying in between – would have it, we couldn't have asked for a better culinary partner.  Four Seasons Hotel Singapore (@fssingapore) came through for us with two sets of menus from their Gourmet To Go and Coffee To Go selection for three different sessions.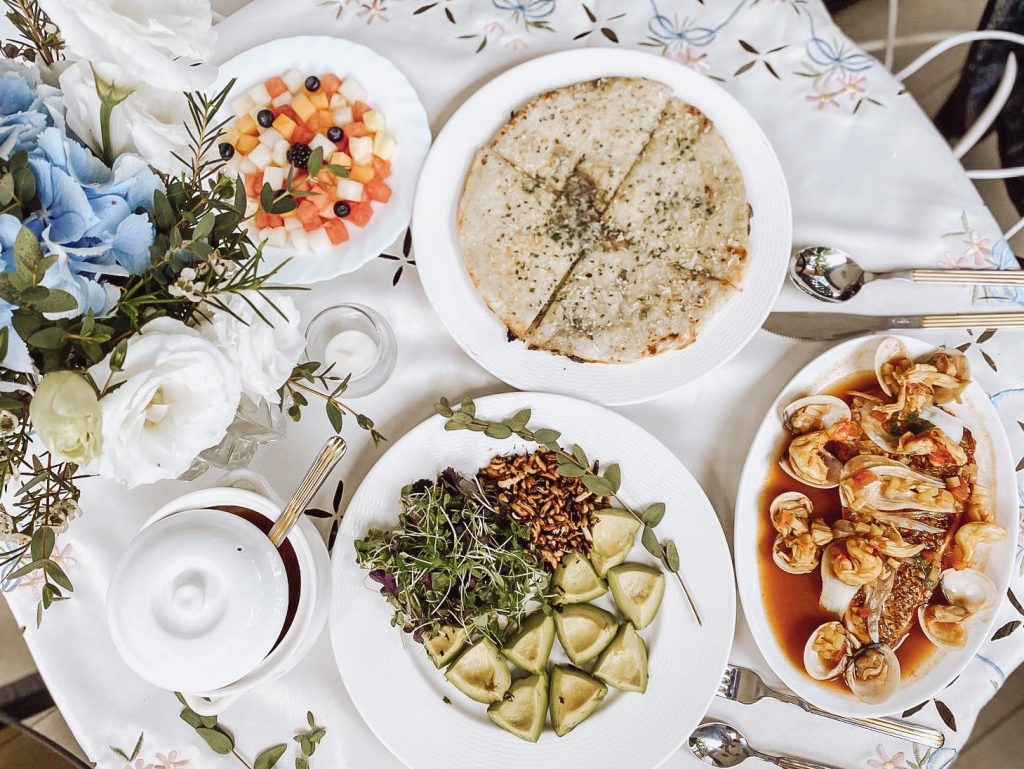 – Starter: Avocado with Mixed Baby Cresses, Miso Dressing
– Main: Snapper Bouillabaisse, Spicy Daikon, Lemongrass
– Dessert:  Matcha Chocolate Cake
– Signature Black Truffle Foccacia
– Fresh Fruit Salad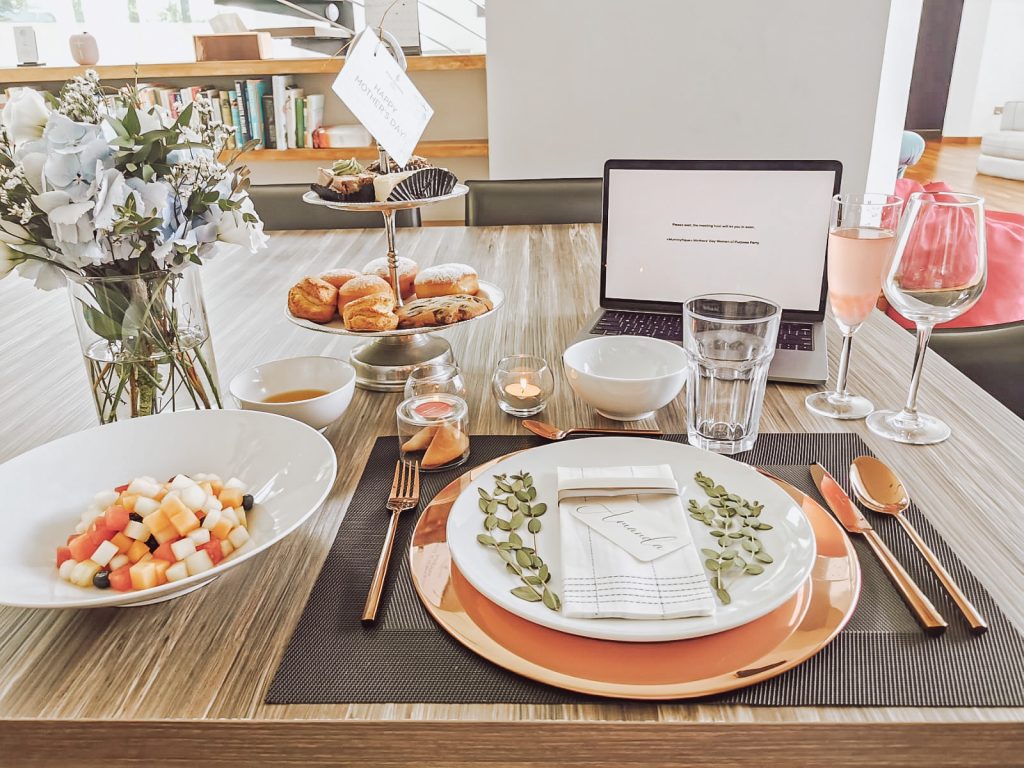 – Vanilla Scones with Homemade Strawberry Rose Jam
– Carrot & Oat Mini Loaf
– Raspberry Donuts
– Lemon Custard Donuts
– Matcha Chocolate Cake (individual serving)
– Mango Cheesecake (individual serving)
– Giant Chocolate Chip Cookie 
The food landed on our mummies' doorsteps in record timing, thanks to a team of half dozen delivery drivers who knew they had to feed 40 hungry mothers. Their efficiency was admirable; they knew what was at stake. And as one of the wise delivery drivers would eventually share with us, "a hungry mum is an angry mum". It was a Mother's Day party nobody wanted to ruin.
40 special mothers were split into three intimate groups with over an hour-long session of heartfelt sharings and raucous fun. The mothers are women who have been ardent supporters, friends, mentors and advisors of Mummyfique from Day One. They have come to our aid when we called, lifted us when we were down and celebrated with us during happy moments. Women, and mothers came together for a purpose – to be ourselves for that special hour that belonged to us alone, as we bonded in solidarity.  
Tips For a Successful Zoom Party
So how did we pull off this successful Zoom party?  Here are the elements to creating your own memorable video-conferencing event, and the wonderful sponsors and partners who made it all possible for Mummyfique Mother's Day – Women of Purpose celebration. 
1. Create a theme - prepare proper invitation with dress code.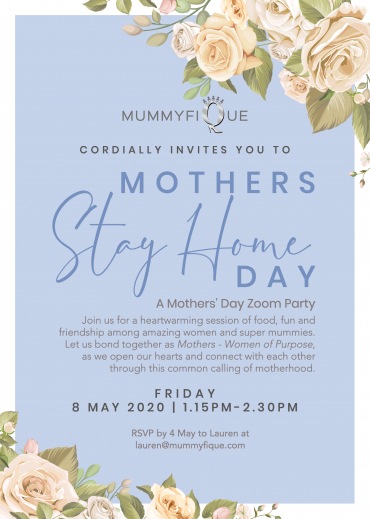 2. Build up the excitement by preparing your Zoom party guest with props and décor, depending on the nature of the event.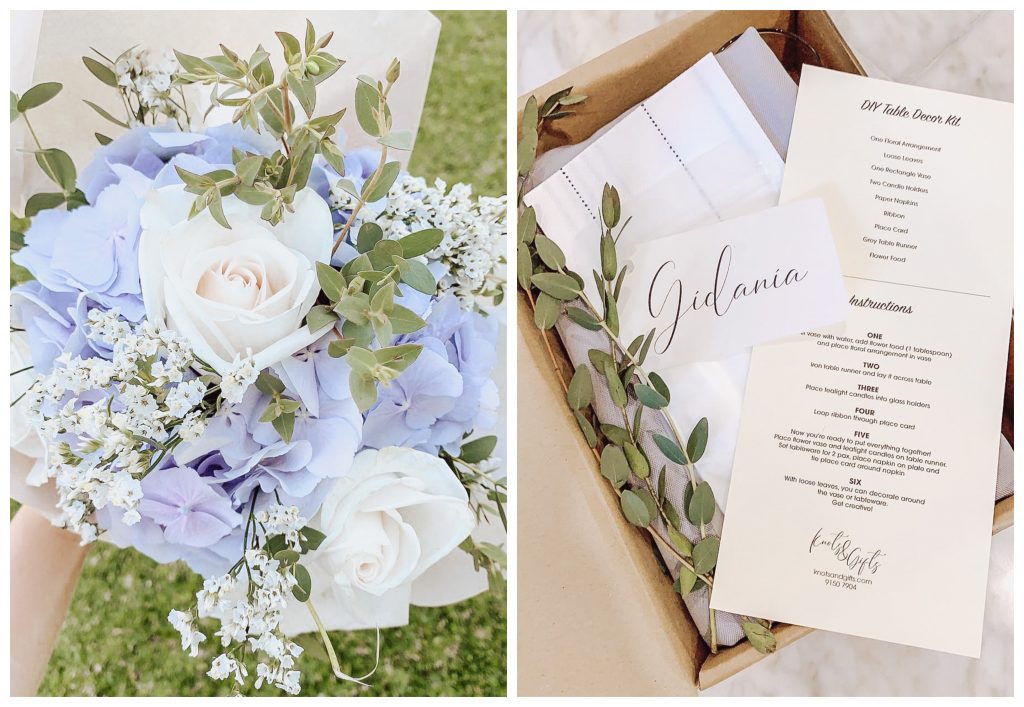 Setting is the key. It's hard for anyone to feel excited about a Zoom party sitting alone in your home clothes, staring at the screen on your messy kitchen table, snacking from a microwaveable quick meal. Literally, no effort means no fun.  
Special appreciation to our event partner Knots and Gifts for the beautiful flowers that matched our event design theme and the customised décor kit that came with a table runner, two tealight holders and candles, place cards and pretty stalks of dried leaves as an accent.
3. Provide refreshments during the event
It's always nice to send your party guests a surprise beverage, a snack or if the occasion calls for it, a full meal like what we did with our partner Four Seasons Hotel Singapore.
4. Plan interactive and fun activities
You don't want to have uncomfortable moments of silence during the event. You did say "party" and not a "meeting" on the invitation.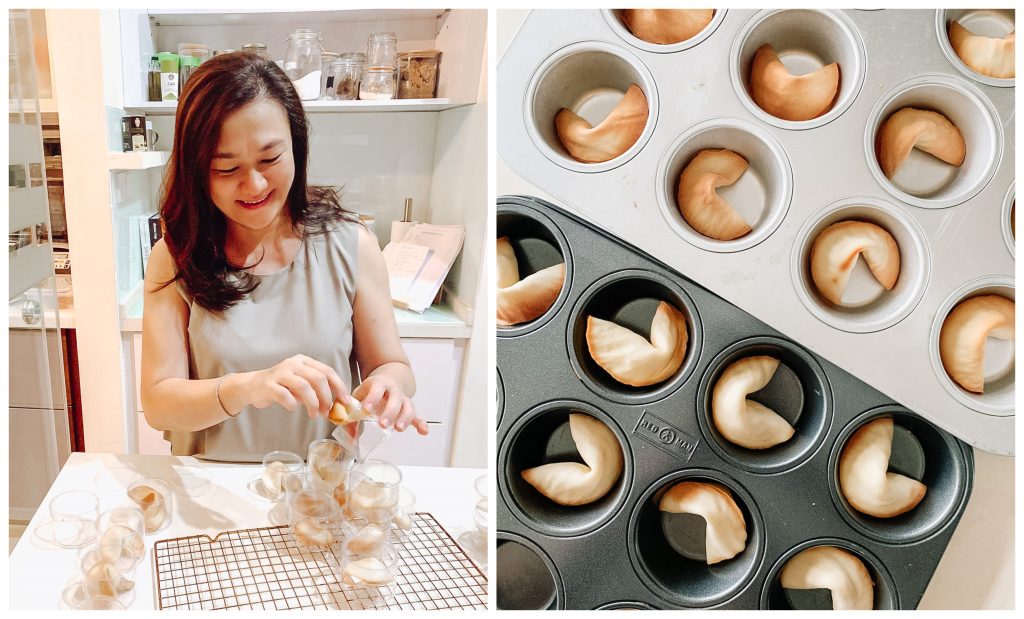 We played a fun game where we inserted surprise questions into fortune cookies that CEO of Motherswork, Sharon Wong lovingly baked for the event. Thought provoking, silly, funny and even naughty questions upped the fun ante and everyone had a good laugh. Check out the event video to catch some of the questions and the mummies' spontaneous answers to them.
5. Prepare party favours and mementos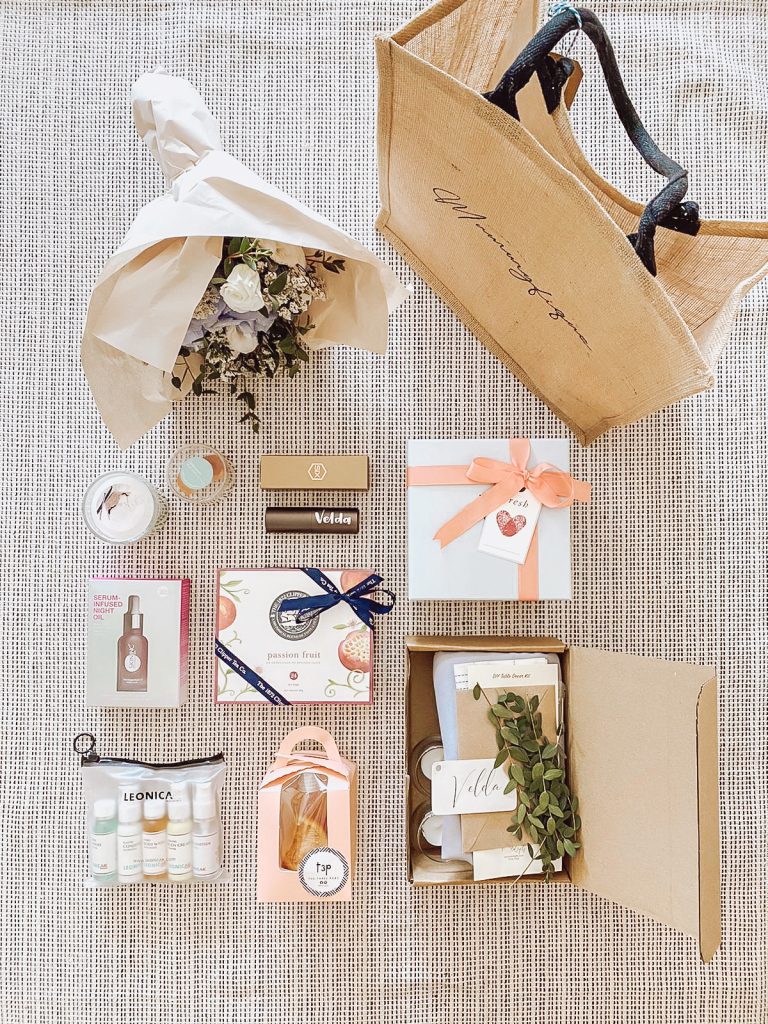 It might be an online event, but thoughts of appreciation can be translated into physical gifts. We worked with a host of sponsors to pamper the mummies with a bag full of Mother's Day gifts, all delivered in a customised Mummyfique jute bag (retailing at $28, with proceeds supporting the SG Mummies United initiative).
6. And of course, chill and have fun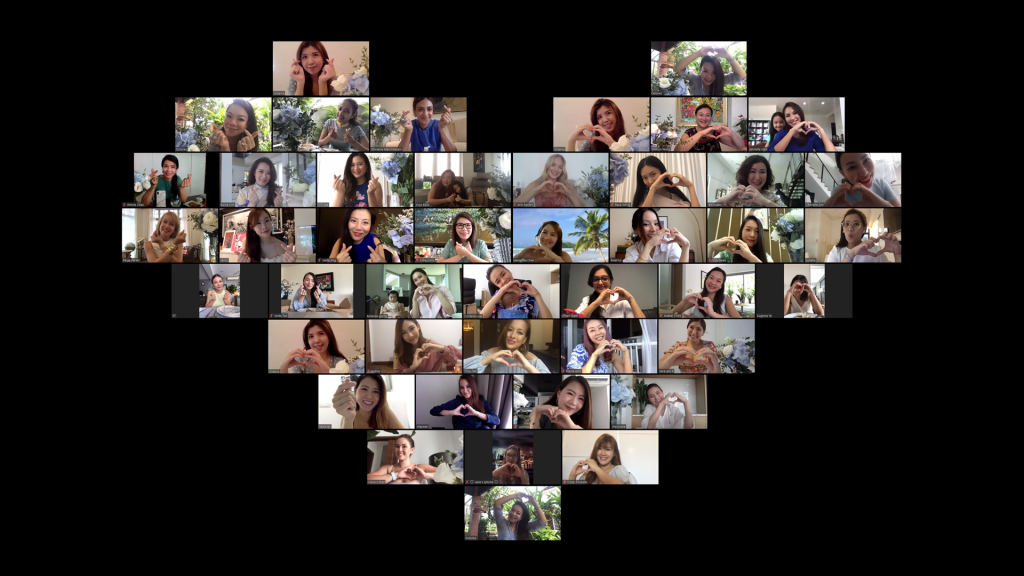 Thank you for joining us, mummies!