In the first of a three-part series, boutique owner, mother-of-two and all round fashionista Samantha Chan (also known by her online moniker Miss Luxe) shares her Singapore Fashion Week style diary.
By Samantha Chan
Day 1 Singapore Fashion Week
The biggest fashion event in town, Singapore Fashion Week opened on the evening of 26 October 2016 with Chinese haute couture designer, Guo Pei, showcasing her Spring/Summer 2016 Collection at the National Gallery Singapore. Extravagant gowns with detailed trimmings, embroidery and embellishments provided a show worthy of opening the festival.
My three favourite looks were: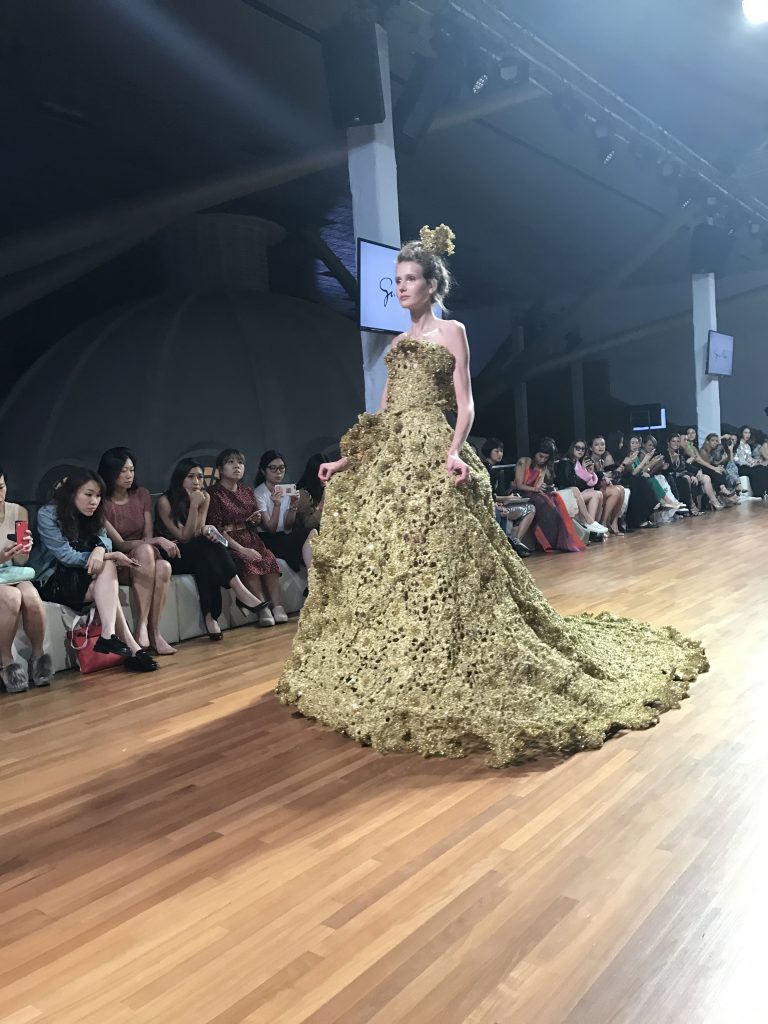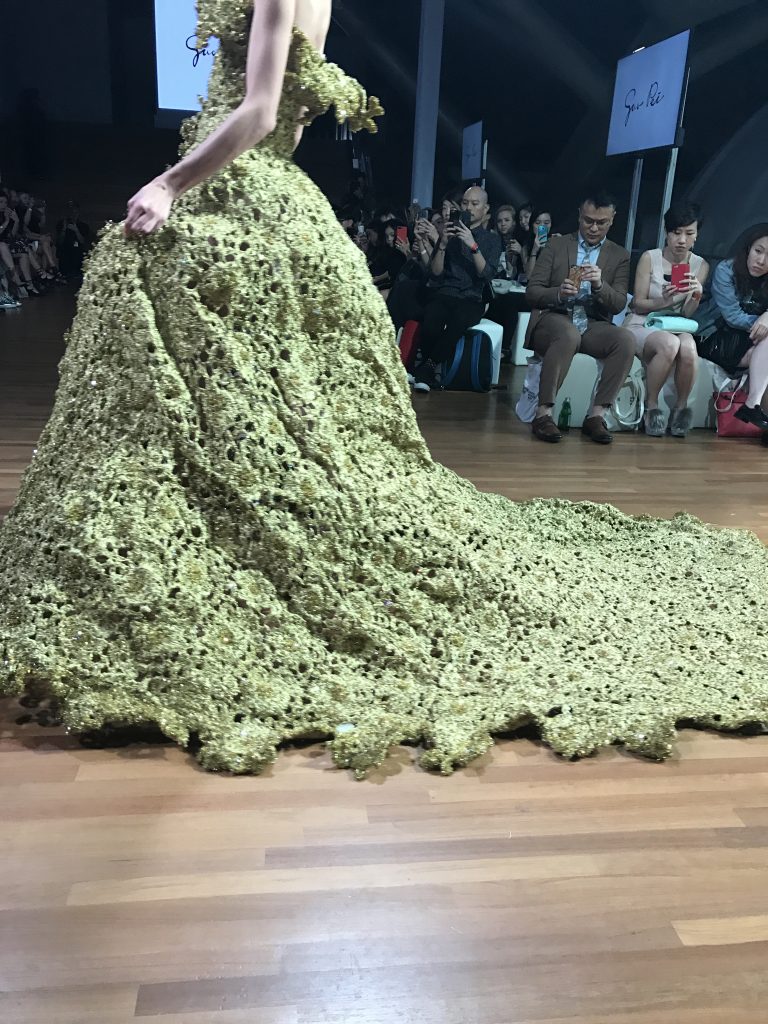 Decadent layers of embroidery made this an eye-catching ball gown for the runway. This is golden opulence at its best.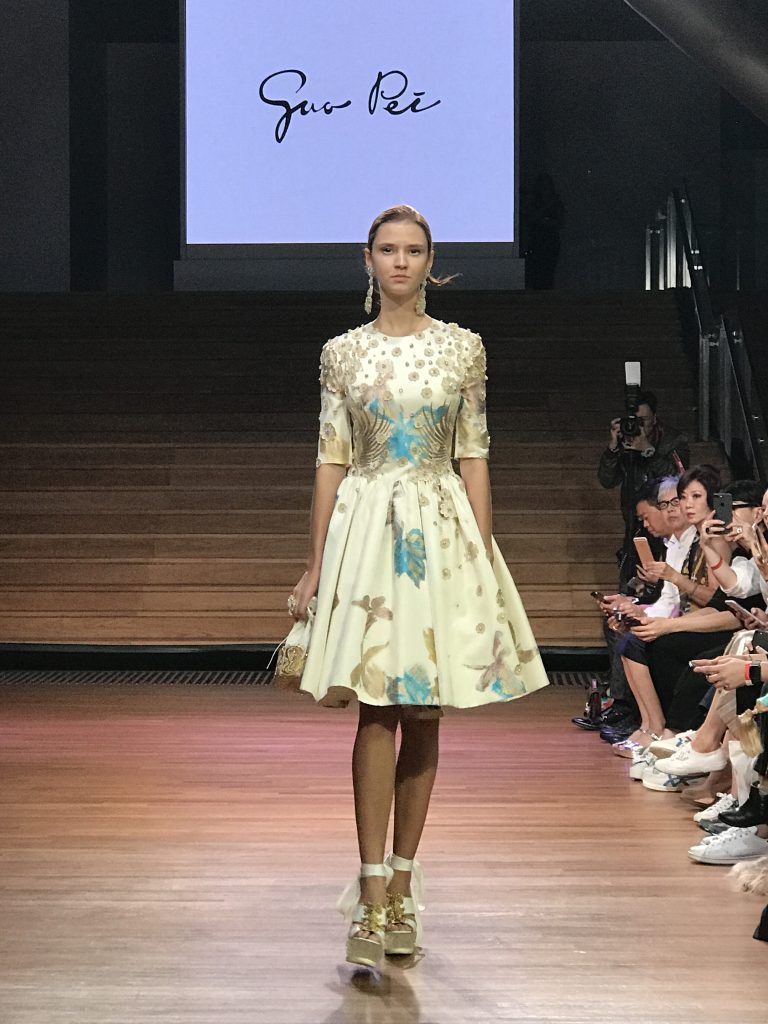 Feminine florals with a twist of glamour and subtle embellishments, this was one of the most wearable dresses of the collection. A piece that any mama can easily have in her wardrobe, ready to be brought out for that special occasion!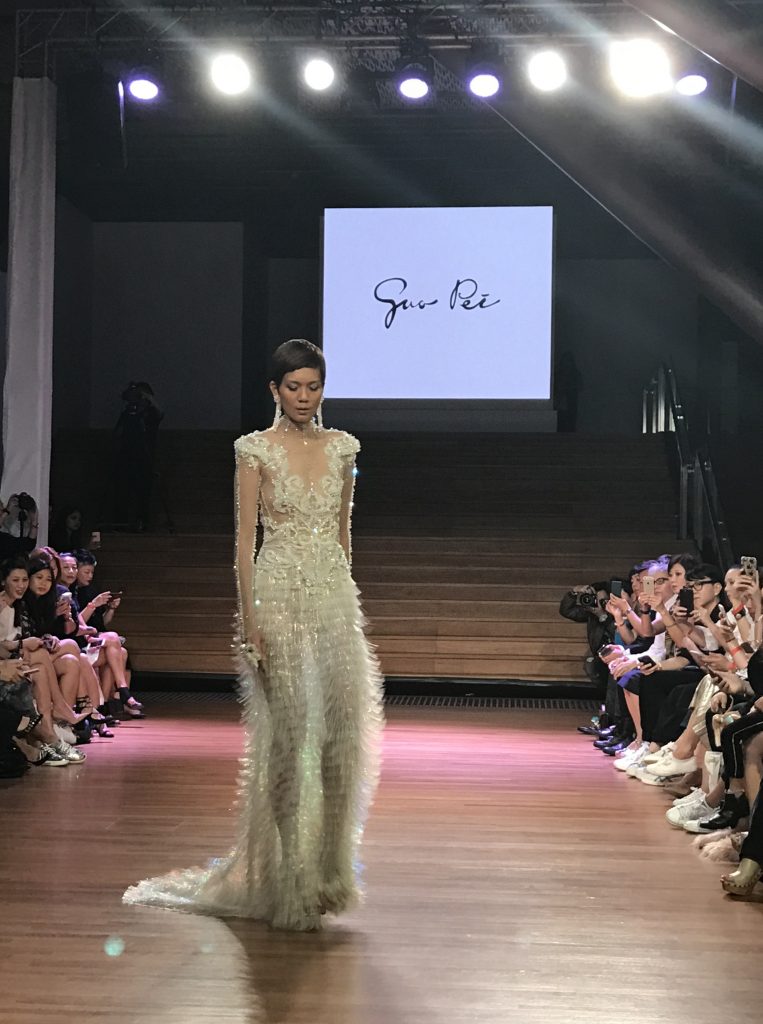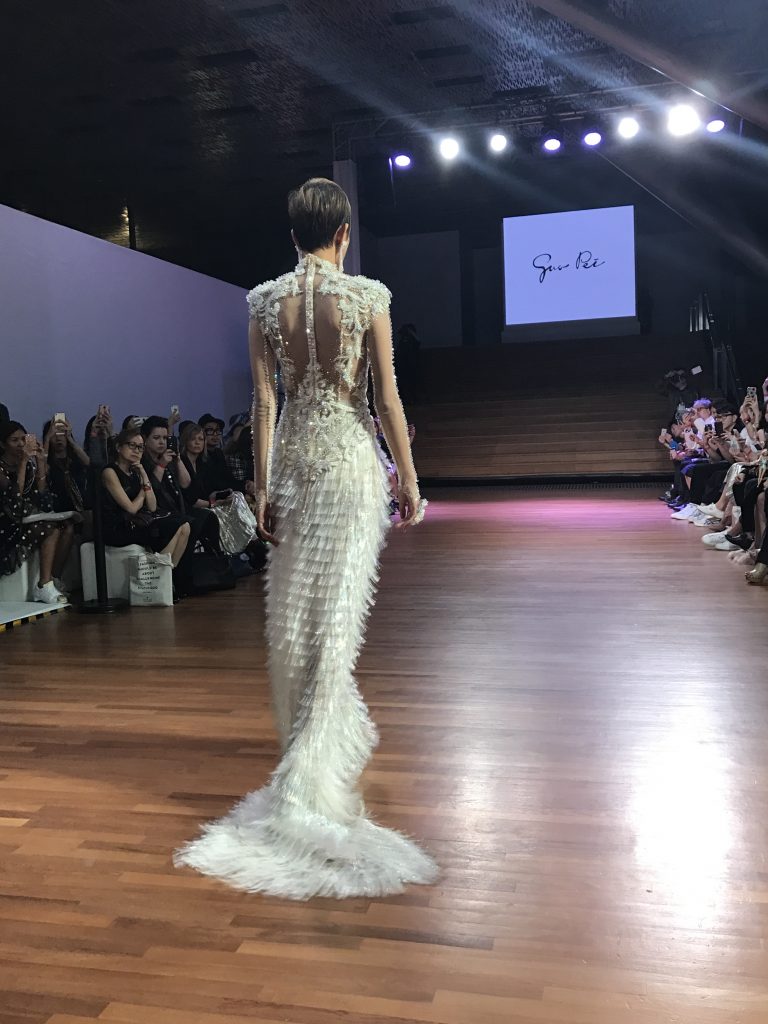 I loved this mermaid-style crystal gown as it made its way down the runway in a zig-zag fashion. One can only dream of owning such an elegant dress one day!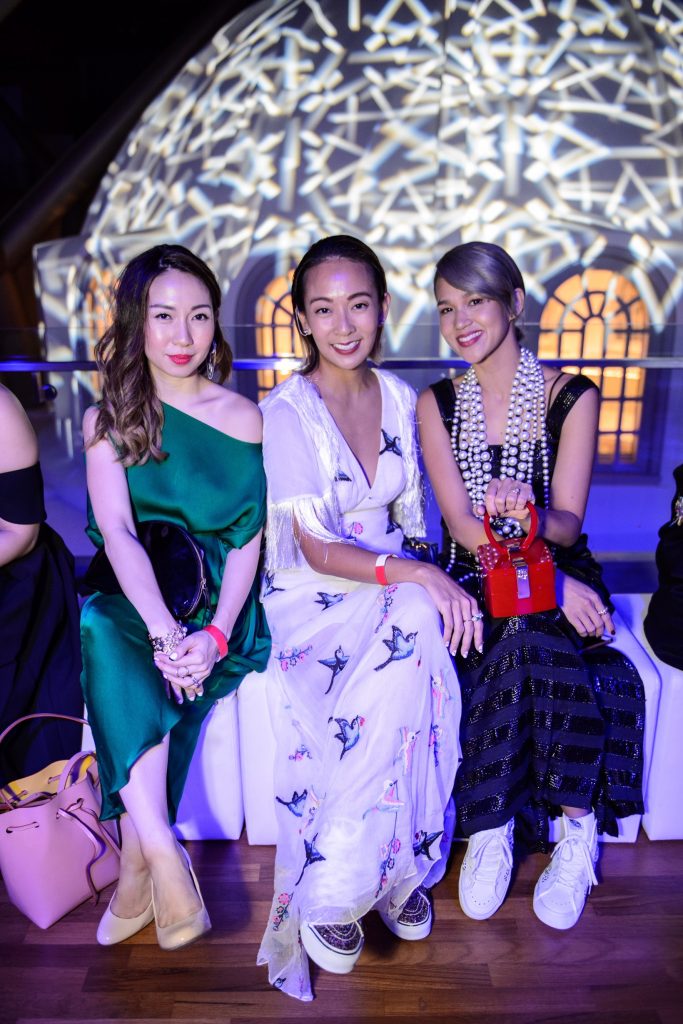 Gorgeous mums were spotted front row at the Guo Pei Show looking relaxed and stylish. From left: Jaime Lee, Charmaine Seah-Ong, and Aarika Lee. (Pic credit: Ashley Mak Photography)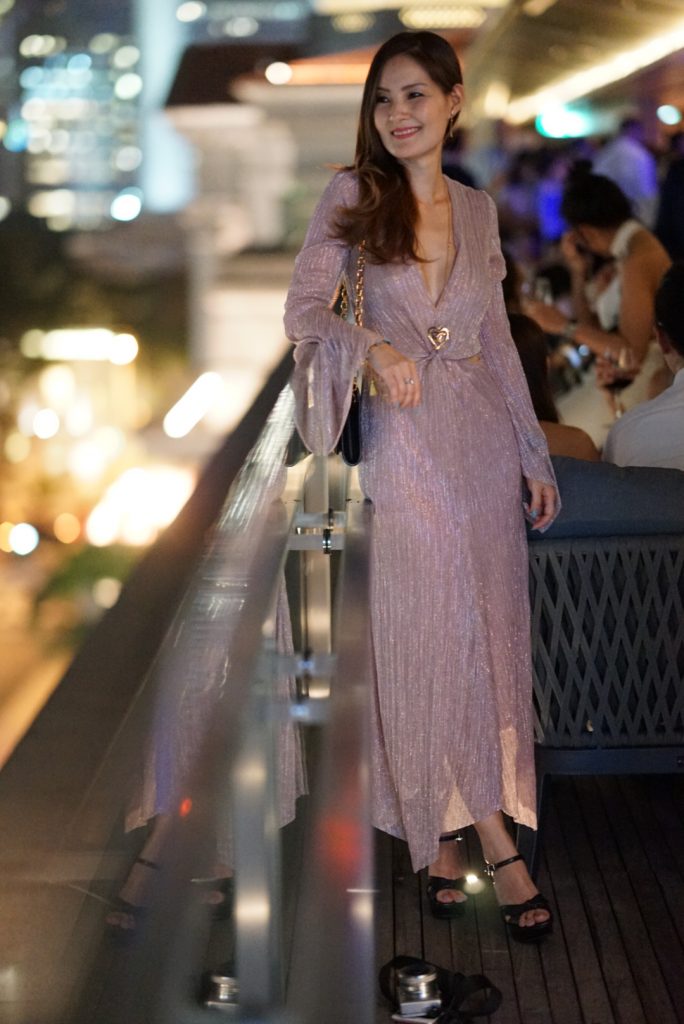 After the Guo Pei fashion show, I had the pleasure of attending the Swarovski party at the rooftop bar, Smoke & Mirrors, also located at the National Gallery. For Day 1 of SFW, I wore a dress by Australian designers, Bec and Bridge which I paired with vintage Chanel necklace and YSL tribute heels. A very comfortable ensemble as mama only enjoys dressing comfortably for nights out at events. (Pic credit: Thomas Su Photography)
At the Swarovski party, we spotted the lovely Melissa Koh looking chic and elegant.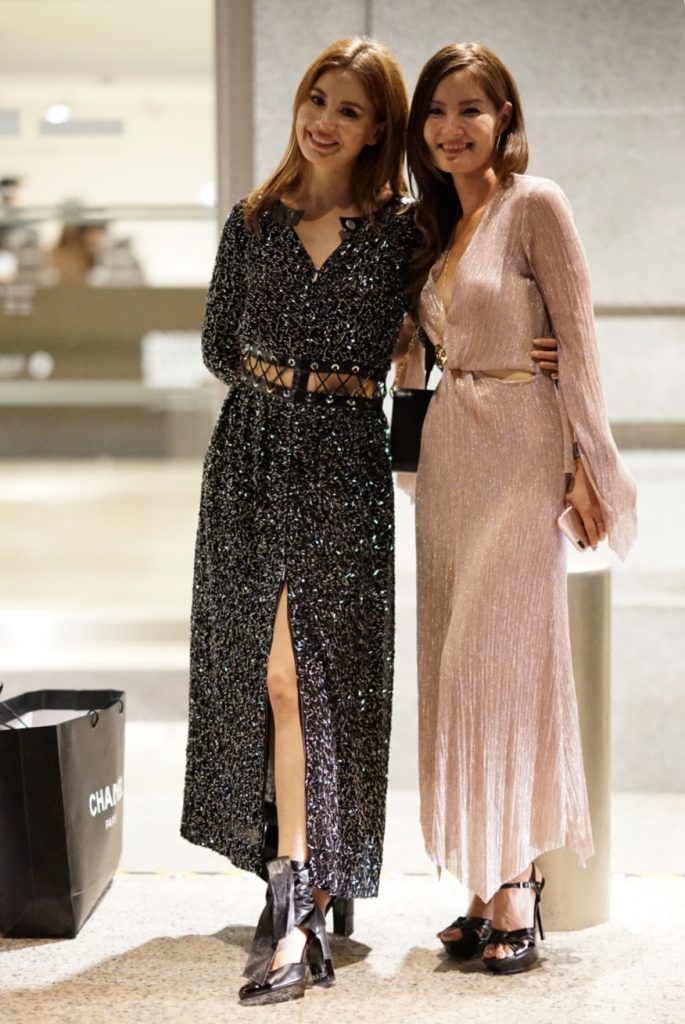 My favourite E-news host Yvette King, dressed in Chanel, stopped by for a chat in between her hosting duties.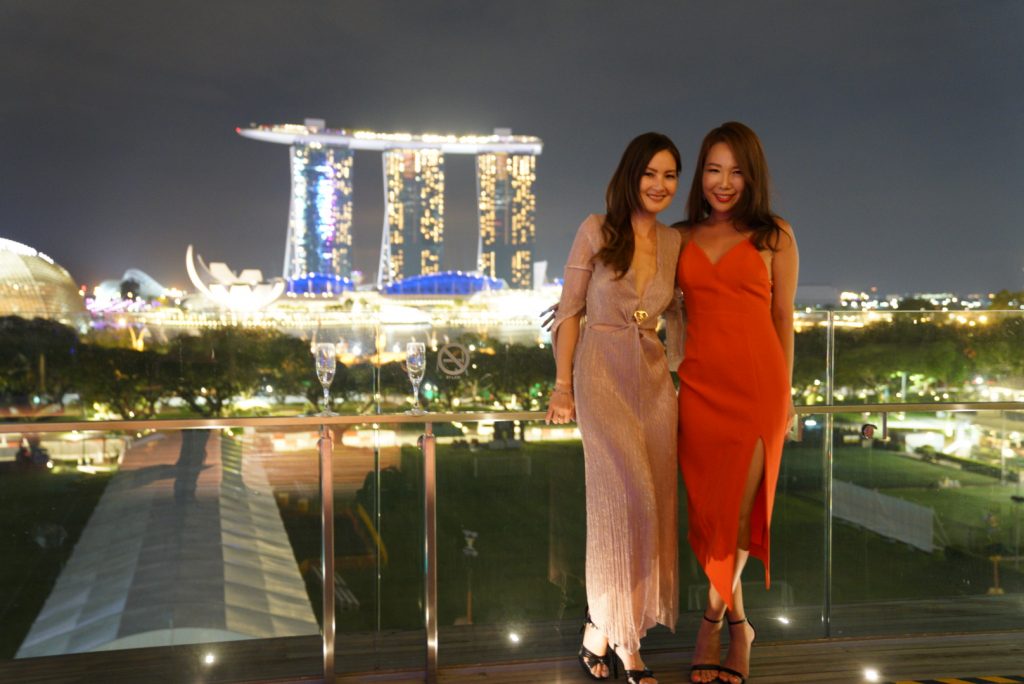 What a stunning view at the Swarovski party. Dresses by Bec and Bridge (left) and Shona Joy (right).
About the writer:
Samantha Chan, @miss_luxe is the fashion boutique owner of www.luxefashionboutique.com.au, a style influencer, and a mummy of two young mischievous boys.