With the many children books out in the market, it can be overwhelming for parents to know which ones might be the best to buy for their little ones.
Editor-at-Large for Pushkin Press, Sarah Odedina, shares what a good picture book that's appropriate for young minds comprises and the role that picture books play in a child's development.
Mummyfique: Can you share about what makes a good picture book?
The perfect marriage between words and pictures is a very elusive thing, but when it happens it is dynamite and that's when you know that you've got a winning picture book on your hands. Having a direct story that has a soft and gentle rhythm rather than a rhyme helps a lot, as does the repetition of key phrases. Children love to join in with a story and when there is a phrase that's repeated in the book, they can chime in easily and this is the start of their reading journey.
The art in the book must also be easy for young ones to understand and the characters should be easily identifiable. Most crucially, the art shouldn't just illustrate the words in the story; it should tells its own story too as while you read to children, they are interpreting the stories in the art and good art will make the narrative richer and more fulfilling.
What role do picture books play in a child's learning journey?
Picture books are a really important way for children to learn that reading is fun, and it also teaches them about the world and the other people in it – though books teach directly through reading and learning basic concepts such as counting colours, books also expand the horizons of a child and encourage empathy as well as understanding. A child who is read to is one whose imagination will grow and understanding of the world enriched.
How do I determine the best type of picture book for my child?
Firstly, it will depend on the age of your child as different books have content that is catered for different levels. Younger children need a simpler narrative to begin with and as they grow their ability to cope with complexity becomes more sophisticated. However, you shouldn't get too stuck on letting your child only read the books that are suited for their age. Children have their moods too, and their preferences change too, if a four-year-old wants to read a book that is more suited for a younger kid that day, let him. It's more important for your child to treat reading as a comforting and enjoyable pastime, not only as a developmental tool.
Any books that you would recommend parents start their children with?
The following few are my personal favourites at the moment: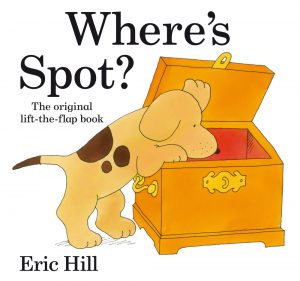 • Where's Spot? by Eric Hill
A wonderful lift-the-flap book with lots of animal surprises perfect for babies and toddlers.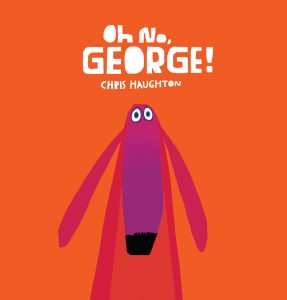 • Oh, No George by Chris Haughton
A delicious tale of a naughty dog perfect for tickling the funny bone of cheeky young readers.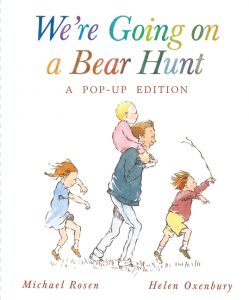 • We're going on a Bear Hunt by Michael Rosen and Helen Oxenbury
For the older reader, it is a wonderful cumulative text with a fabulous galloping pace.
• The Tiger Who Came To Tea by Judith Kerr
You'll get lots of opportunity for discussing not only what is happening in the text but also in the deeper meaning of the story with this book.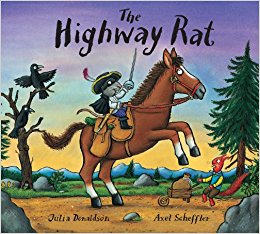 • The Highway Rat by Julia Donaldson and Axel Scheffler
There is lots of repetition used in this tale that children can jump in to join and it is a wonderful cheeky tale that has a lovely ending for the naughty rat.
Sarah Odedina is the Editor-at-Large for Pushkin Press commissioning titles for the children's and young adults list. She was formerly the Publishing Director of the children's list of Bloomsbury Publishing, where she oversaw the publication of the Harry Potter series amongst others. For the past few years, she has been a speaker at the annual Asian Festival of Children's Content (AFCC) that celebrates and promotes the creation and appreciation of children's books and content, with a focus on Asian themes. To find out more about this year's edition of AFCC, including a parents forum that shares advice on nurturing early learning, visit afcc.com.sg.