Forget cramped hotel rooms, poky balconies and faces-and-fingers glued to iPads: these five holiday crowd-pleasers from Smith & Family will have you and your progeny camping out on the beach, trying treepod dining, learning Vietnamese arts and crafts, surfing in Indonesia and sunbathing beside friendly crabs in the Maldives.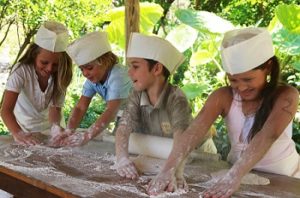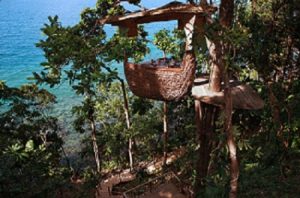 SONEVA KIRI, Koh Kood, Thailand
Soneva Kiri could have been dreamed up by a little Smith with a sweet-tooth and an overactive imagination — its multiple charms include: free ice-cream and chocolate, tree-pod dining, an outdoor cinema and a jungle-meets-ocean setting. Villas are vast (equipped with private gardens and pools), the food is magnificent and the jungle spa is as pampering as can be – offering treatments for over-4s, as well as Watsu therapy, the blissful Soneva Muddy Journey and private meditation classes for grown-ups. If you're feeling too lazy to stroll to one of the four restaurants, request an in-villa barbecue (mini-masterchefs can help the on-loan chefs out). If it's good enough for Brangelina's brood…
Smith Extra One dinner (excluding drinks) at the View or Benz's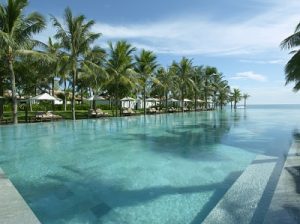 THE NAM HAI, Hoi An, Vietnam
The only problem with taking little Smiths to the Nam Hai in Vietnam is ever taking them home again: they won't want to leave this beachfront beauty, perched between Hoi An and Hué. The free kids club occupies a huge garden house, offering fully-supervised activities such as treasure hunts, paper lantern-making and foraging for herbs and vegetables in the hotel's kitchen gardens. Wondering what you'll get up to whilst the kids gambol on China Beach and the older ones play with gadgets in the Teen Club? The tranquil spa, trio of ravishing pools and restaurant double-act will keep you feeling fabulous.
Smith Extra A private lantern-making class for the family; giant cookies and milk for the kids on arrival day; a bottle of sparkling wine for the grown-ups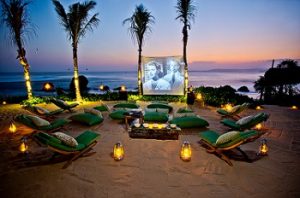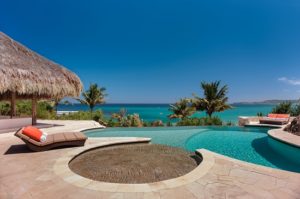 NIHIWATU, Sumba, Indonesia
Nature-loving families will fit right in at Nihiwatu, where you can go horse-riding on the beach, coo over tiny turtles at the onsite turtle hatchery and try surfing or Sumba bush hikes – safe in the knowledge that a spoiling spa and romantic rooms await you back at the ranch. This luxury hotel has a conscience: it's on an off-the-beaten-track island, protected from urban development, with a host of community projects for guests to get involved in. Each villa has its own private pool; there's also a spa set in a sheltered creek (frazzled parents should book a babysitter and embark on the Nihi Oka Spa Safari: a journey to a secluded valley, where four bamboo-clad couples' treatment rooms await).
Smith Extra A family outing by open-top jeep to swim at Lapopu waterfall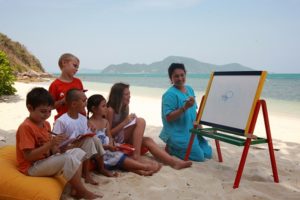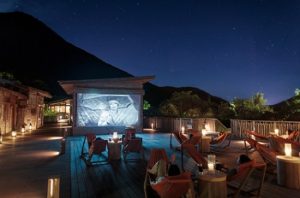 SIX SENSES CON DAO, Con Dao, Vietnam
Warning: your little ones might come home with plans to sleep in the garden after spending a night camped out on the beach under the stars at Six Senses Con Dao. That's a small price to pay for a stint at this fun-loving Vietnamese hideaway, which offers watersports, pizza-making, island bike rides and other adventures for little Smiths; delicious dining and incredible spa treatments for mums and dads. If you spend your entire holiday horizontal on the private beach with resident crabs and sweeping views of the snap-worthy islands, we won't blame you.
Smith Extra Adults get a half-hour foot massage or body scrub for two; children are treated to a pizza-making class and cupcake-making class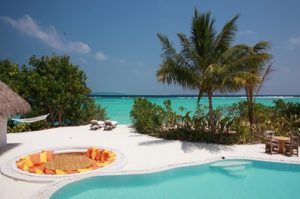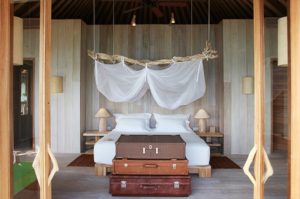 SONEVA FUSHI, Maldives
If you take your brood to Soneva Fushi, you might not see them for the rest of the holiday, thanks to the Den – a mind-bogglingly brilliant kids club whose charms include: a pirate ship (yes, really); secret passageways; a clownfish-shaped wading pool for toddlers and a large pool with a slide from the main building; a ping-pong hut; trampolines; a zip line, and swings hanging from the trees in the botanic garden. Older ones are likely to hang 10 by the beanbags, cinema room and music room with a DJ corner; there are also arts, crafts and cookery classes. Secluded beach-front villas, a mesmerising house reef and four fabulous restaurants seal the deal.
Smith Extra One dinner (at Nine or By the Beach) for two adults and one child, and a cookie-making class for children
Smith & Family gives you the best price, guaranteed, as well as a little something extra on arrival. Book online at www.smithandfamily.com or by calling the expert Travel Team toll-free on +1 800 321 1098.