15 days of Chinese New Year may have already passed us by but some of our best ideas here at Mummyfique are based on conversations that have popped up during the festivities. For example, there was a lot of chat in the office as to whether the year Fire Monkey will be an auspicious one for our respective zodiac signs and what our lucky colours and numbers are.
We then thought it would be fun idea to find out the lucky colours for babies that have been or will be born this year. Which is why together with AkzoNobel and feng shui master Jet Lee, we've come up with this list of auspicious colours for babies born in 2016, perfect if you're still undecided on the colour scheme for your precious one's nursery.  After all, whether you're superstitious or otherwise, a little boost of fortune never really goes amiss…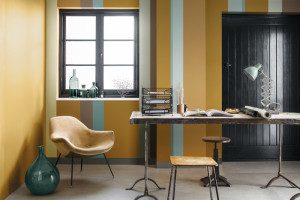 According to feng shui master Jet Lee, earth-based colours such as brown, yellow, grey, and gold are believed to bring about a balance for the year.
"In the year of Fire Monkey 2016, the suppression of fire towards the metal is apparent especially the first half of year where the fire will be intensified by the presence of wood (spring) and fire (summer). Therefore, I would strongly recommend a buffering earth energy to bring about a more natural cycle of energy — Fire gives rise to Earth and Earth gives rise to Metal. And this is where earthy colours can bring about that harmony. Earthy colours imply stability, and offer perseverance, determination and persistence for challenging environments, making it the most harmonious colour palette for 2016's feng shui outlook," says Master Lee, founder and principal of Yi Culture.
Here are some tips from AkzoNobel, the parent company of Dulux, on how you can incorporate these lucky earthy hues into the home. 
Monarch Gold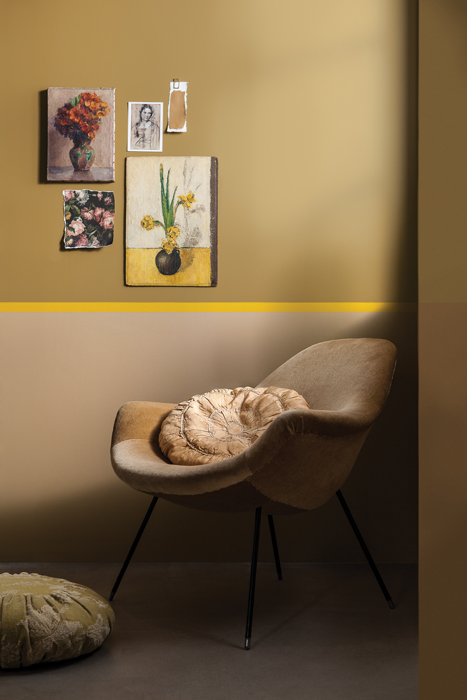 Monarch Gold, the Colour of the Year of AkzoNobel's ColourFutures 2016, is a warm and muted shade of gold – an unpolished hue that's nonetheless sophisticated. Monarch Gold is bright enough to attract attention while also subtly referring to the past and the colour of the earth, enabling it to be worked into homes as a subtle yet stimulating visual statement.
Rich, calming, and timeless, it's the perfect colour to add to the home's common areas to create a cosy appeal. You can also use it as an accent shade to evoke an opulent, old-world glamour in the bedroom and bathroom.
Brown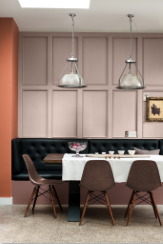 From darker shades of coffee and chocolate to lighter shades of chestnut and light walnut; browns create a cosy and inviting feel while looking good enough to eat. Opt for decadent chocolate browns to transform the space into a sumptuous and sophisticated corner.
These gentle colours are impressively versatile, and can be adapted to a wide range of furniture styles. They can be paired with nearly any colour and odds are it will not only look richer, but will boost the intensity of other shade, too.
Yellow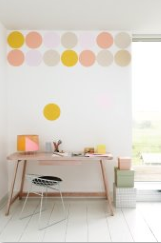 While yellow is often associated with zest and fervour, its muddier shades give off a whole different vibe. Softer on the eye than vivid yellow but just as warm, dark yellow works in all sorts of interior spaces, from feature walls in living rooms to splashbacks in kitchens.
To create a contemporary feel, combine splashes of dark yellow with grey or white. Darker hues of yellow also complement the natural tones of teak or rosewood wonderfully.
Grey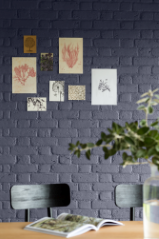 Sleek, sophisticated, and stylish, greys often rank high on the cool factor. Walls painted in dark grey are far less imposing than black, but are equally bold as a décor statement.
If moody interiors appeal to you, reflect your tastes by exploring darker, sultry grey hues. If you like just a dash of drama in your interiors, look to light grey as a wall accent colour as it will create a stunning backdrop for metallic finishes and woody neutrals such as light brown and ochre without overpowering them.
SHOP THE STORY:
Gold
[products ids="212,186″]
 Yellow
[products ids="233″]
Grey
[products ids="1415, 260, 235, 230″]