Two of our very own home-grown acts did us proud on the premiere of the second season of Asia's Got Talent.
The Sisters (#SingingSisters), 10-year-old Anne-Sophie and 12-year-old Ariane, impressed returning judges David Foster, Anggun and newcomer, Jay Park with their version of Leo Delibes' "The Flower Duet" – more than that, they received a standing ovation from the audience.
"I loved that, it was beautiful. You really moved me," Anggun said, praising the girls.
"Where did that come from? The fact that you guys are kids just went out of my mind, and that was beautiful," said Jay Park.
"Girls, I really loved it. This is why we're here, to see talent like that," David Foster said. "They were so good, they were like one person."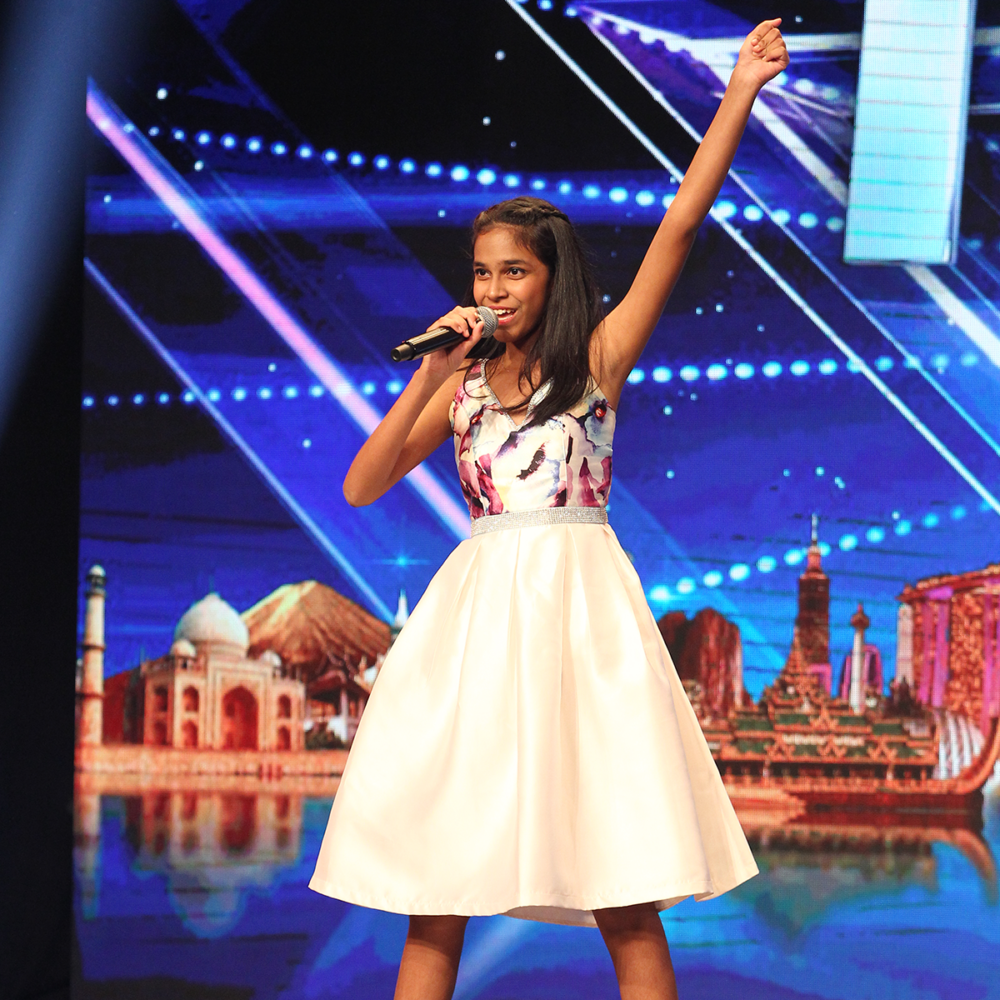 14-year-old student Prasheela Ramesh, received three yeses for a perfect rendition of Barbara Streisand's "Don't Rain On My Parade".
"That was a pretty powerful performance!" David Foster said, "it's a yes from me, well done!"
Asia's Got Talent is the 67th adaptation of the Guinness-World-Record-breaking hit "Got Talent" format, which was created by Simon Cowell's Syco Entertainment and is co-produced by FremantleMedia. The "Got Talent" format is officially the most successful reality TV format in history and currently airs in 186 countries.
A new episode of Asia's Got Talent airs every Thursday at 8:30pm. To follow the journey of this season's acts, check out #AXNAsia and #AsiasGotTalent on Facebook, Twitter and Instagram.