Kim Lim, daughter of billionaire tycoon Peter Lim just celebrated her son, Kyden's 99th day in the most gorgeous (and lavish) fashion at the Ritz Carlton. The socialite has kept little Kyden's name a secret until recently.
We're assuming the man in the picture is Kyden's dad and Kim's soon to be husband. The wedding date is set for 23 March 2018, she revealed in an Instagram post on July, 21. We're expecting that to be a really grand affair.
In an Instagram post yesterday, gazing adoringly at her son, she writes, "Greatest thing that has ever happened to me ?".
This party was spectacular, to say the least – it was a whimsical carnival filled with gorgeous pale blues, white and grey hues. There was a bouncy castle, a carousel, a photobooth and carnival games on top of beautiful decor, stunning cakes and desserts. The cakes, my goodness!
The Wedding Entourage pulled out all the stops for this one.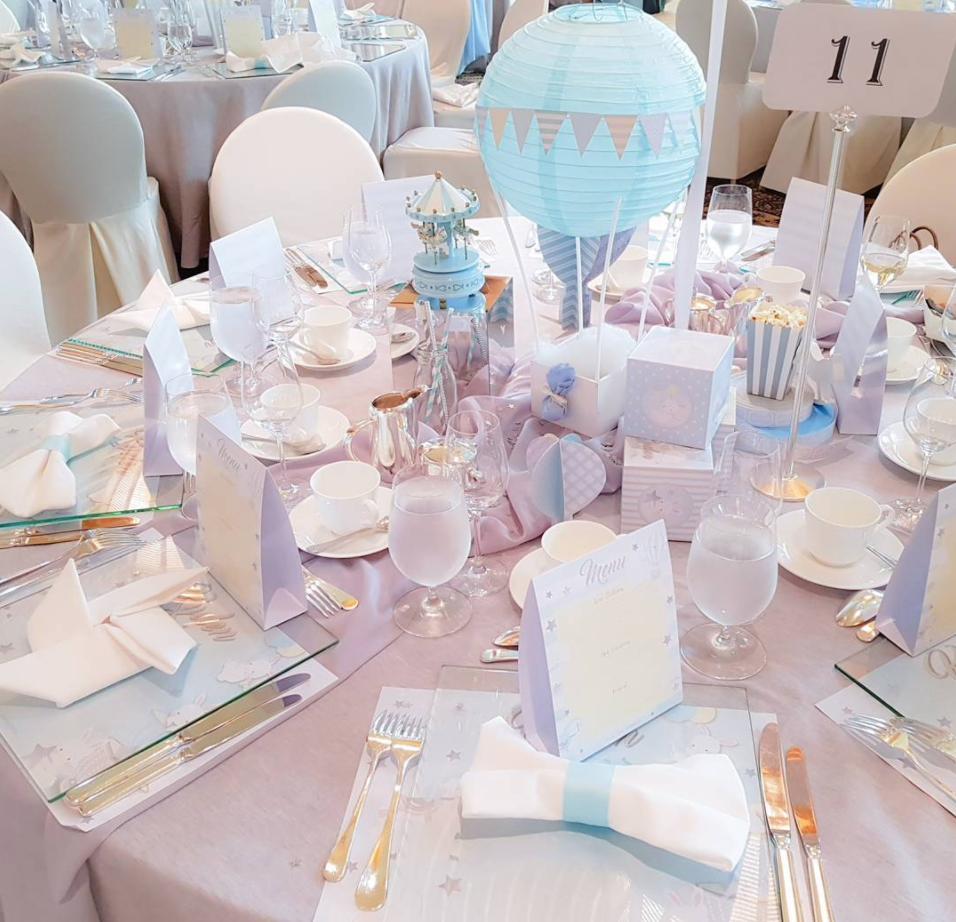 Among the guests were famous faces and pals Fiona Xie, Yoyo Cao, Xiaxue and David Gan. Speaking of famous guests, super stud footballer, Cristiano Ronaldo caused such a buzz when he flew into Singapore to visit the little tyke at Thomson Medical when he was born.
Happiness all around for proud gong gong, Peter Lim, business magnate and owner of Spanish La Liga Club, Valencia FC. According to Forbes, he is currently worth $2.2 billion.
Congratulations to Kim Lim and family from all of us at Mummyfique. You have a real gem on your hands.