It is almost that time of year again. The season of bak kwa, ang baos and cheongsams!
If you didn't already know, Chinese New Year is huge in Singapore – also known as the Lunar New Year or Spring Festival – it is a time for feasting and ushering in the new year, with wishes of health, wealth and prosperity.
Visiting family is an integral part of the celebration, and if you're looking to style up your kiddos for the festivities, we've got a great list of shops who've gone out of their way to bring you some fab looking pieces, that incorporate a little tradition, auspicious colours, comfort and a whole lot of style in their designs. Check them out!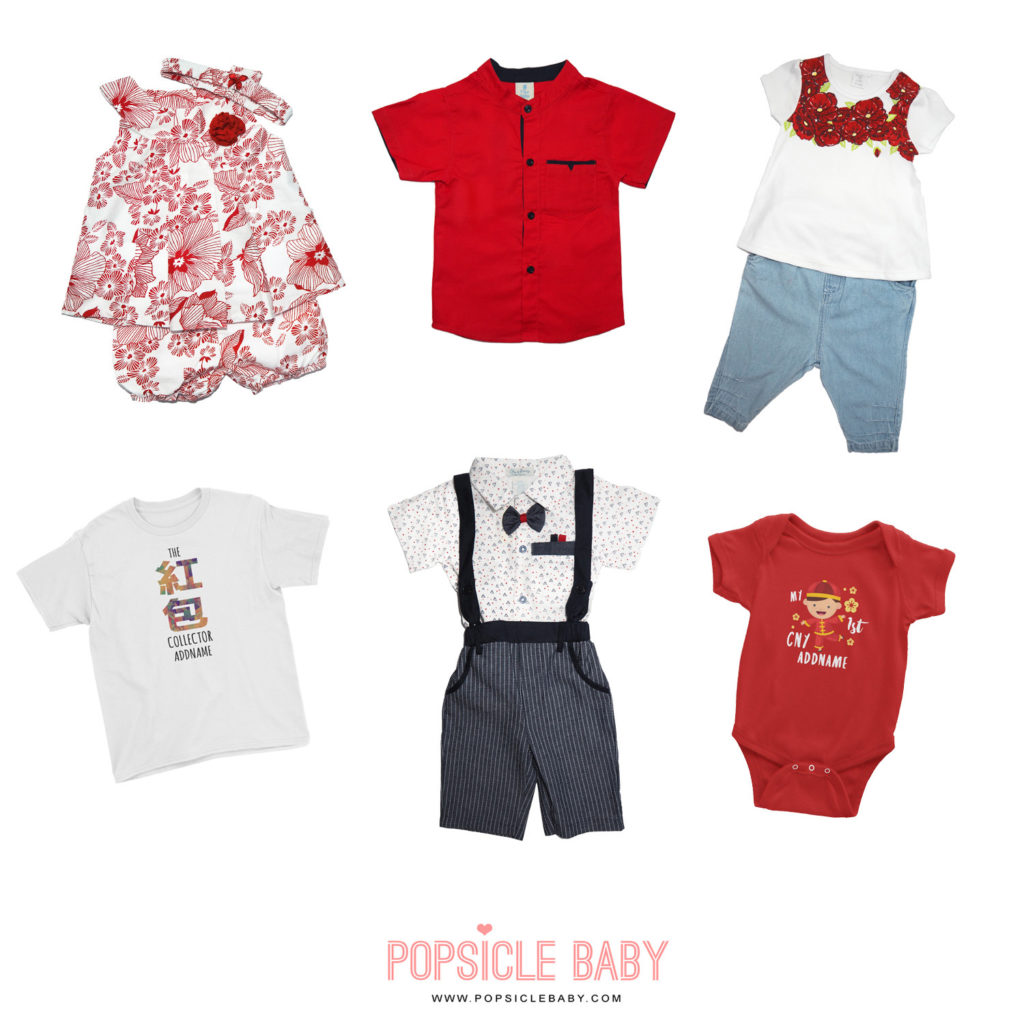 Popsicle Baby
If you're looking for a modern take this Chinese New Year, try the matching bloomers and headband set in oriental prints or a two-piece suspenders set. Popsicle Baby's Chinese New Year collection features fun prints and stylish get-ups for little fashionistas. For a more personal touch, customise a romper or tee from their range of adorable designs – From Mum and Dad's Little Kam to Little Angbao Collectors!
Available on Popsicle Baby
GIVEAWAY: Head on over to our Facebook Page and stand a chance to win ONE Girl or ONE Boy Chinese New Year Set from Popsicle Baby. From today to 5 February.

Dolce & Gabbana
Dolce & Gabbana has come up with a collection featuring's man's best friend, just in time for the Year of the Dog. The collection features casual wear for both men and children and includes t-shirts, hoodies, jackets, jeans and an adorable little onesie for the littlest. A break away from the usual mum and child twinning, this time dad and kiddo can visit in style.
Available at Dolce & Gabbana, Marina Bay Sands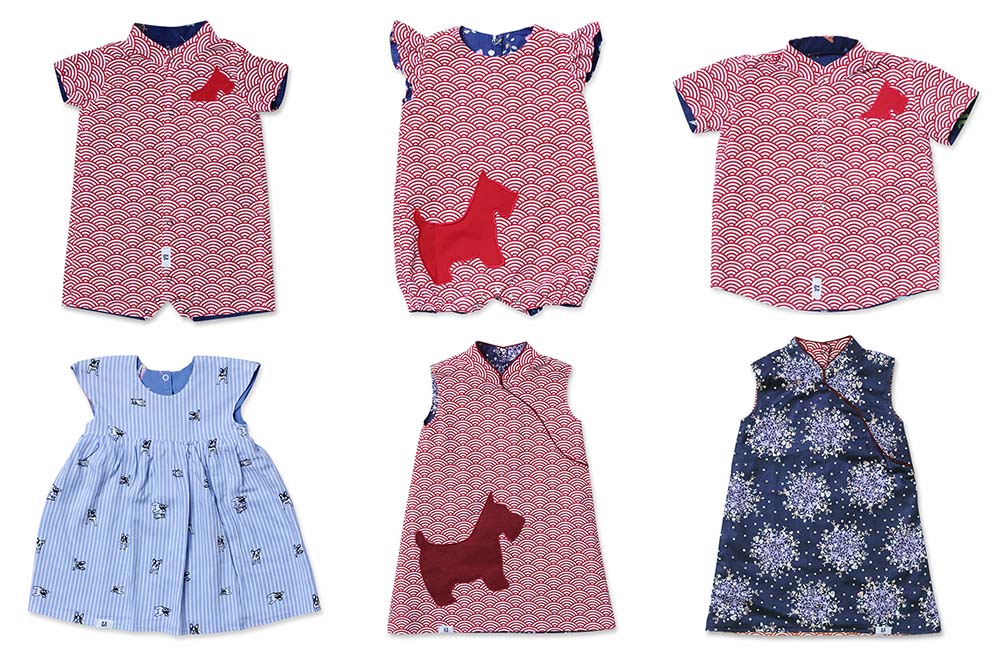 Maison Q
One of Maison Q's design philosophy is getting maximum use out of your kid's clothes, and to support that, their outfits are reversible! One piece of clothing, two styles. Genius!
The doggies make an appearance – in their limited edition collection to commemorate the New Year – as adorable cutouts on their reversible cheongsams, reversible onesies and reversible shirts. The luxe range features darling jacquard dresses.
Available on Maison Q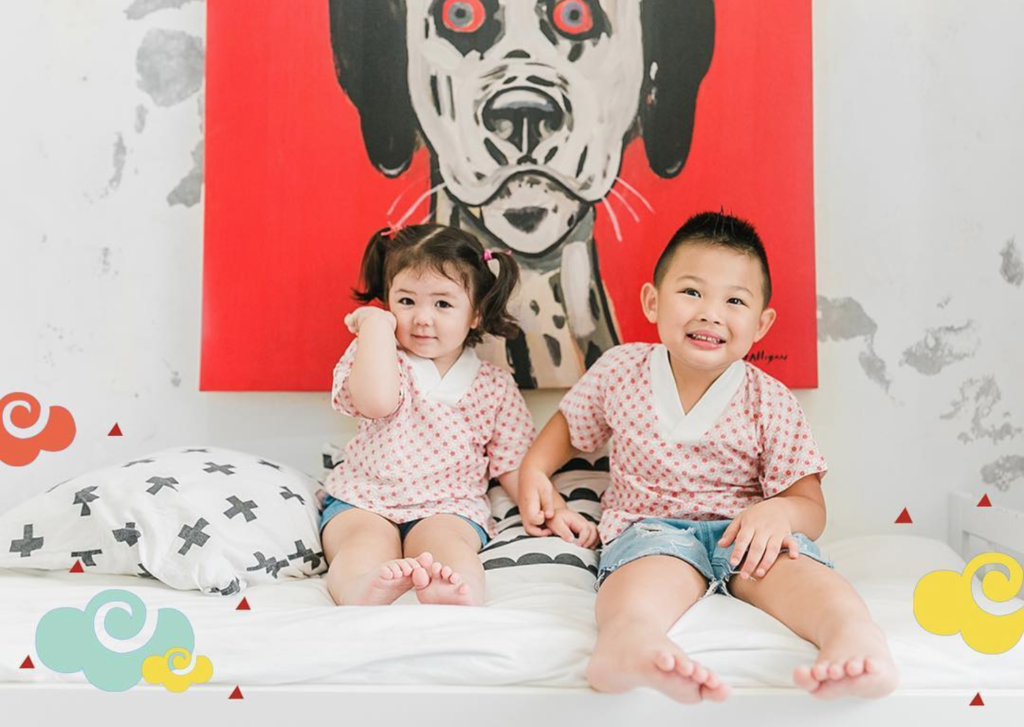 Baby Style Icon
Baby Style Icon will be launching their CNY collection soon and you can expect their iconic dinosaur-esque incorporated into some of their designs.
From their latest IG Post: Part of our CNY Collection 2018 is this Korean-inspired pullover K-mono; to save you the hassle from tussling with knots and buttons on a struggling child, and them getting undone before the day is over. The comfy cotton fabric provides lots of room for the child to move in and is versatile to match easily with any bottoms. And for the first time ever, sizes start from 1Y, all the way up to size 10Y – so that every kid in the family can have a matching outfit this CNY! 
Available on Baby Style Icon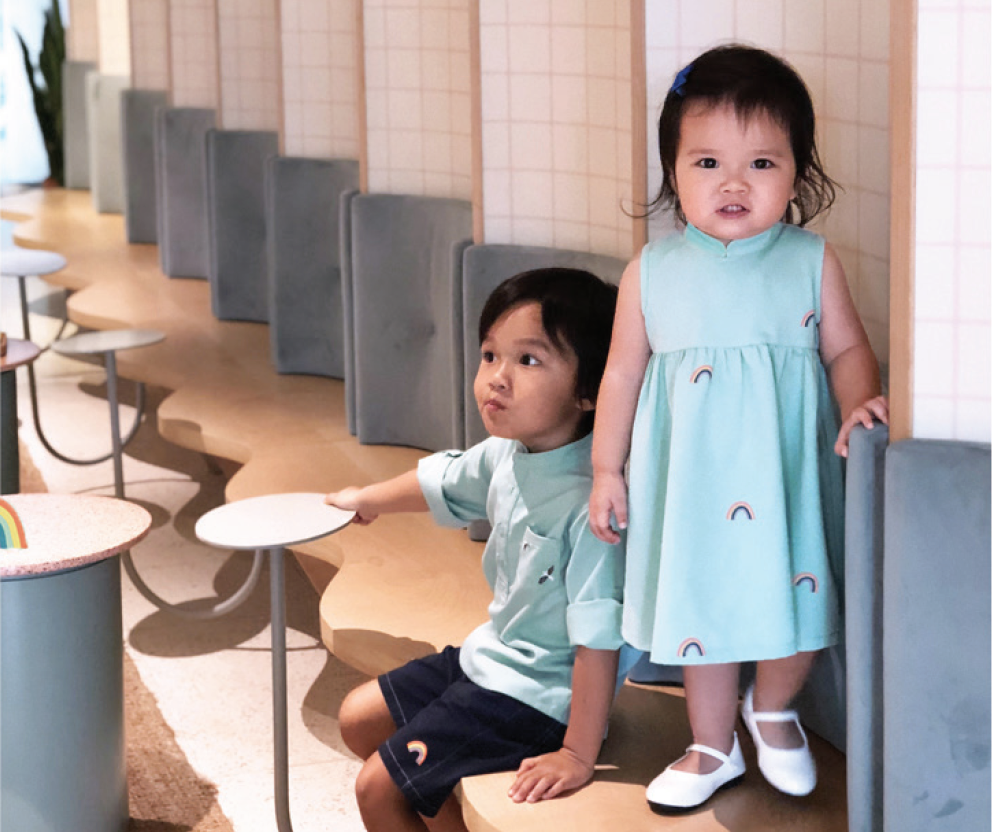 Le Petit Society
Adorable is an understatement with Le Petit Society's hand illustrated prints on ultra-comfy fabrics. Enter the world of Mandarin oranges paired with golden honey bees, gingko flowers and glittery champagne stars, swallows, dogs and rainbow fun – kickstart the year of the dog on a sweet note, with whimsical dresses, shorts, shirts and rompers in matchy-matchy styles for your son and daughter; young child or baby (and even yourself, they have outfits for mum too!)
Available on Le Petit Society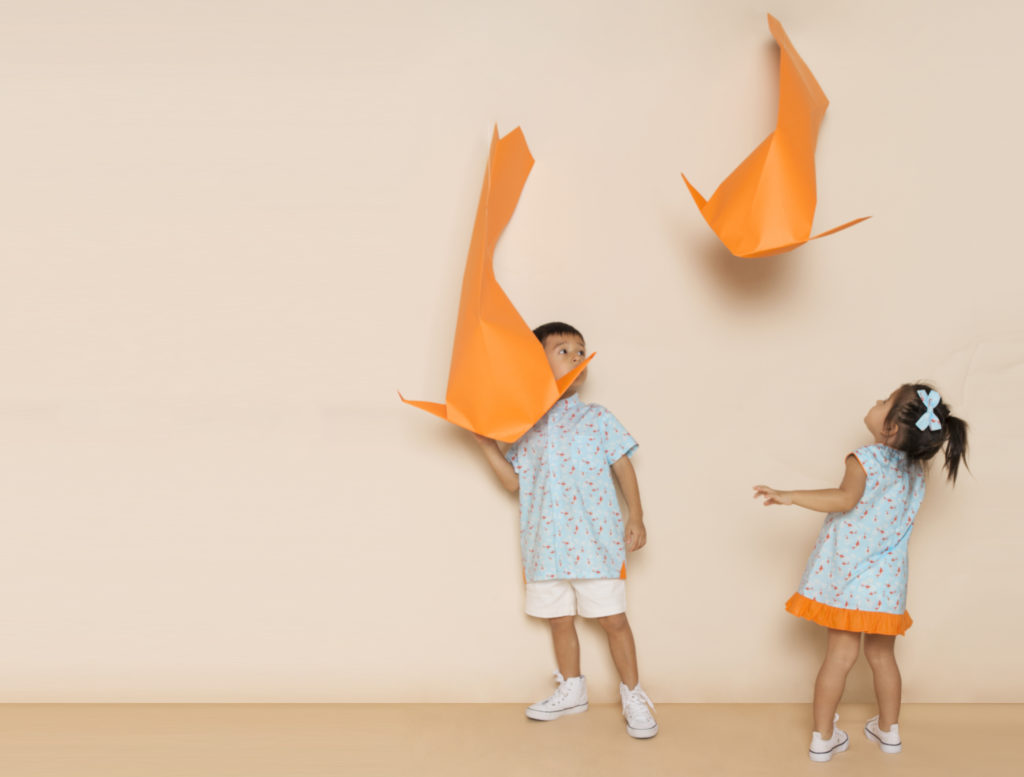 Chubby Chubby
Chubby Chubby launched their Oriental Origami CNY collection recently and it is fantastic for three reasons – the prints are that of origami paper cranes, paper kois, paper swallows (too cute), the outfits incorporate auspicious red and orange AND matchy outfits for the whole family (yes, dad too!).
You will find comfy dresses, rompers, shirts, cheongsams, shorts and bows as part of their awesome collection.
Available on Chubby Chubby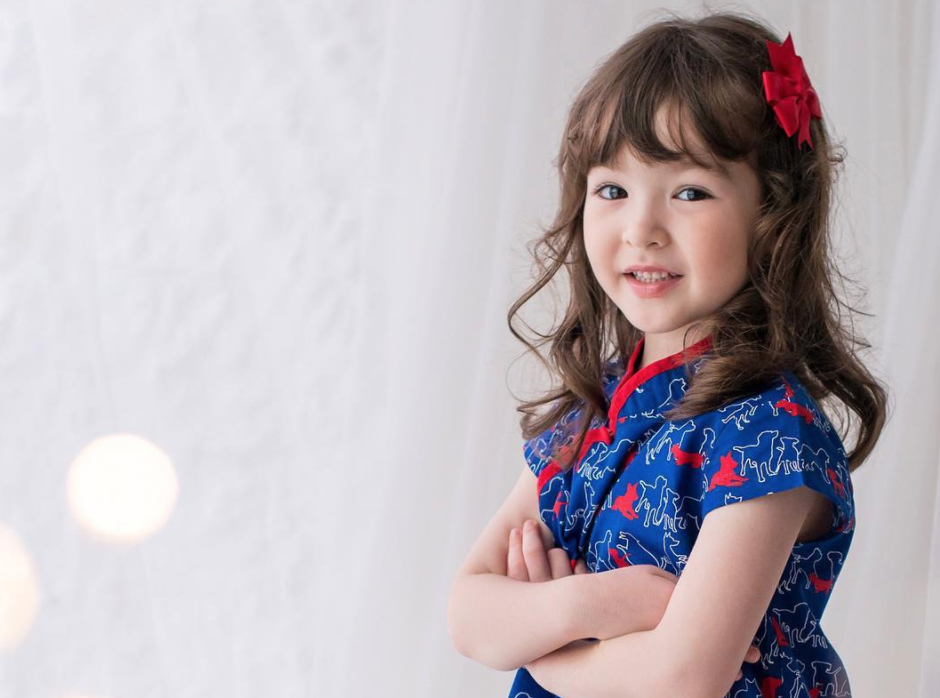 The Elly Store
I discovered The Elly Store on a walk through Cluny Court, a few years ago and am always floored by the darling selection they always seem to have regardless the season. Incredibly cute and comfy outfits for kids are always the order of the day at The Elly Store (I also love Cluny Court. Just saying.)
Expect red puppies on royal blue (and nine new designs) in styles for the whole family. By popular request, this year's collection will include more options for boys than previously offered with eight new mandarin-collared shirts, new polo shirt designs and rompers.
Available in store and on The Elly Store
We think you'll enjoy these too…
Style Steal: Ryan Secret
Trendy Tot: Tyler And Jake Lim
---
Damelza Harris-Olsen is your multi-tasking, on-the-go mum to two active little boys. When not stuck on writing, you'll find her on adventures with her husband and sons, on a photoshoot somewhere painting faces or on a home (re)decorating binge.