Located just over an hours drive from Bangkok, the Khao Kheow Open Zoo is a great retreat for families looking for an alternative experience for a holiday with the little ones in tow. Situated among rolling green hills, the Khao Kheow Open Zoo is a conservation and research haven that has created highly interactive animal habitats for recreation and education. The zoo's grounds are sprawling, spanning over a few hills and ridges, with large swaths of land for each of it's themed areas. Buggies are available for rental for ease of travel throughout the zoo.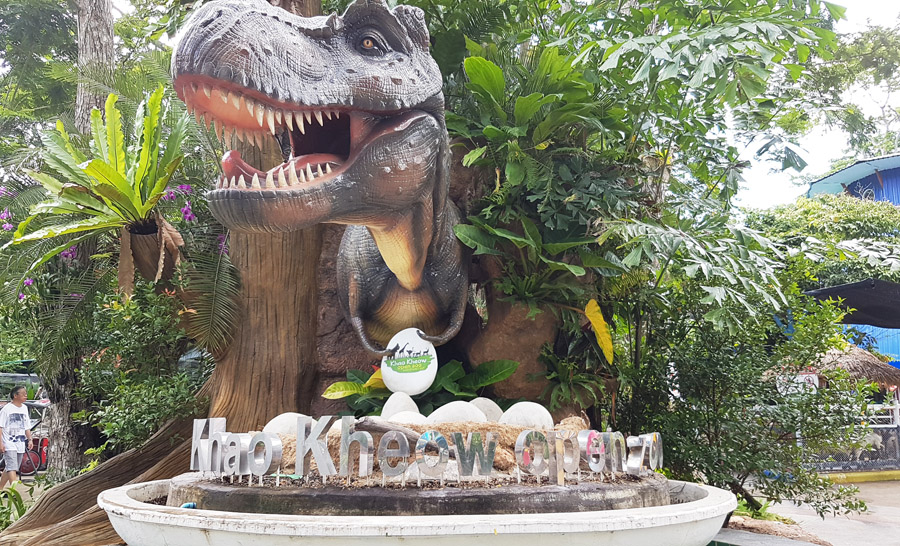 To best experience the zoo, an overnight stay at the Es-Ta-Te Boutique Resort is recommended. Charming white tents dot the landscape of the resort with deers freely roaming the grounds. Guided tours of the zoo and meals are available with your stay which takes away the stress of planning the children's activities.

Check-in was a breeze and soon we found ourselves in a fully air-conditioned tent with very comfortable bedding. Tents come equipped with a mini fridge perfect for storing treats and meals for the little ones.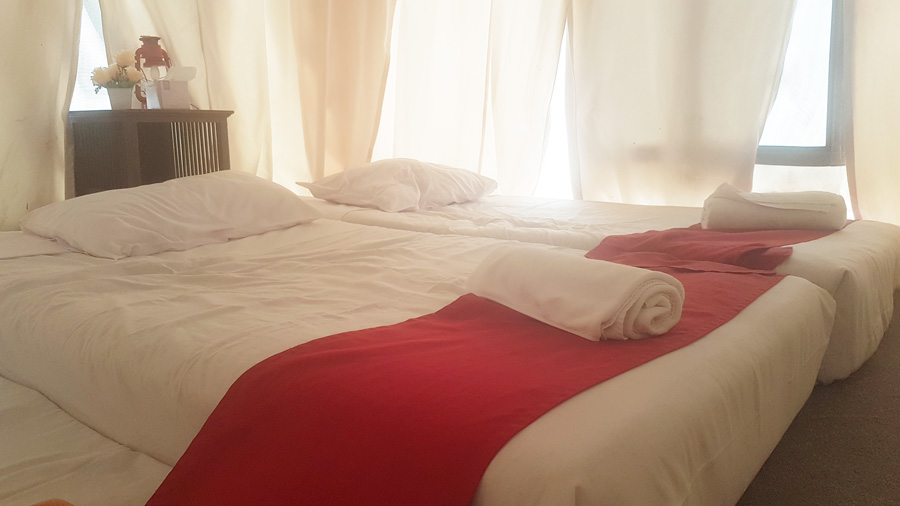 After a quick lunch, the group was whisked away in a large buggy for a zoo tour and animal feeding session. Each family was given a bag of treats for the animals. As the buggy winds its way through the zoo, you get an idea of the scale of the entire park, it's huge and at every turn, animals are freely roaming in very spacious habitats. First stop was the Eld deer park, the children needed no encouragement to approach the deers with the provided treats of long beans and corn.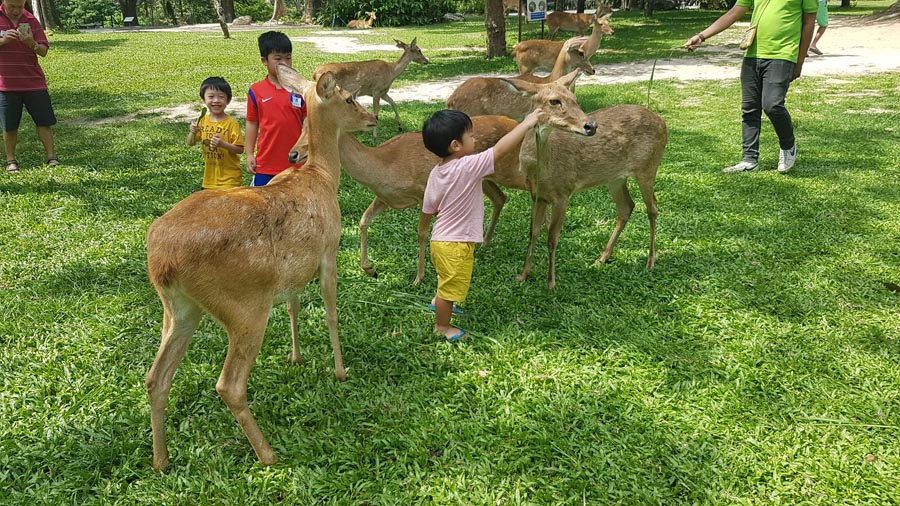 The rest of the afternoon was spent in the African Savanna, Elephant and Big Cat zones in the zoo, where there was opportunity to feed rhinoceros and elephants. The afternoon tour culminates in a live show of the park's cat family.
As evening approaches, the buggy whisks the group back to the resort for some free time and dinner. As the tents do not have ensuite bath rooms, the shower and washroom areas are a short walk away from the tent and are kept spotless by the resort staff. The showers were tents as well, each with it's own rain shower and hot water.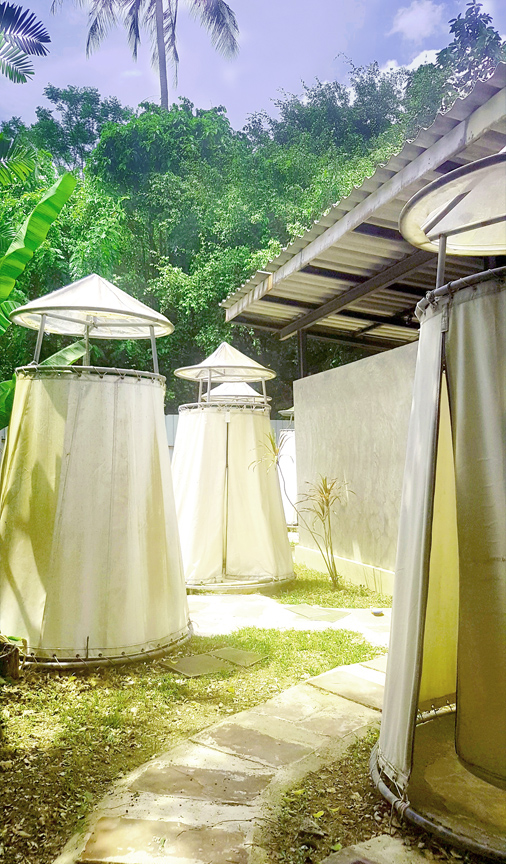 As night falls, the resort grounds are equally charming in twilight. For larger families, twin tents are available with their very own sitting area.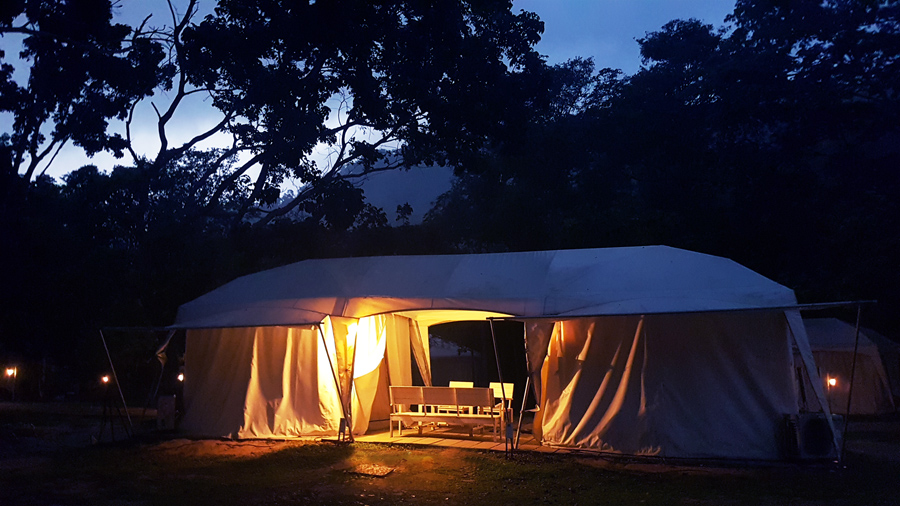 To round up the stay, there is a night safari buggy tour after dinner and a trip to the children's petting zoo and the huge avairy the next morning after breakfast.
As children growing up in the city, it was great that the little ones got the chance to interact with nature and animals during the stay. And given that mummy and daddy still got to enjoy the creature comforts we are used to, this was an experience where everyone won.