Whatever our lifestyle may have been – finding out you're pregnant will dramatically alter your everyday choices.
But more than that, many mums embark on a journey to making more conscientious choices from making the switch to organic wholefoods, non-toxic cleaners, organic clothing to using BPA-free bottles and toys – the list is endless and these decisions are based on one very simple truth. Keeping baby (and family) as safe as possible.
But what about the air we breathe? Air, the most essential element needed to sustain life can pose imminent danger to us and our loved ones if it were polluted – especially for the very young and the elderly.
Young babies, in particular, are susceptible to pollutants as well as bacteria and viruses in the air; a simple cold has the potential to become life-threatening.
Tobacco Smoke
Thirdhand smoke refers to the toxic particles that settle on surfaces and the air in your home long after a cigarette has been extinguished. Secondhand and thirdhand smoke contain small carcinogenic particles that easily infiltrate the lungs increasing the risk of lung and many other cancers. 
The carcinogens in the air have been shown to cause cardiovascular disease, respiratory diseases including pneumonia and asthma as well as sudden infant death syndrome or SIDS.
Secondhand smoke is infamously known for increased risk in pregnancy and low birth weights.
Bacteria & Viruses
Bacteria and viruses can easily become airborne, through coughing, sneezing, talking, even breathing. Your family is constantly exposed and at risk – even with regular cleaning of the home. Every time you flush the toilet, the microbes are dispersed and can remain in the air for hours after.
Bacteria and viruses that cause health issues can live in and on just about anything and for large amounts of time. Both can cause minor to severe illness and disease not limited to, coughs, colds, fevers, aches, fatigue, nausea, vomiting and more serious conditions like Chicken Pox, HFMD, Gastroenteritis and Pneumonia.
Mold & Mildew
Mold and mildew thrive in moist conditions – Singapore's high humidity makes for an excellent breeding ground for the spores making both mold and mildew prevalent in our homes. Besides looking ghastly and causing musty odours, the fungi puts your family's health at risk.
Homes with mold can increase the incidence of allergies as well as cause asthma, nasal/sinus congestion and infection, breathing difficulties and many more eye and skin conditions. Compromised immune systems will bear the brunt of the assault.
Dust Mites
So tiny, they are invisible to the naked eye, but they are there, floating and resting on every surface in your home. It doesn't matter how clean you think your home is – they are everywhere and they and their faecal matter have long been associated with being a trigger for asthma and allergies. Other ailments include eczema, hives, rhinitis, and hay fever.
A new study by researchers from NUS-SMART (Singapore- MIT Alliance for Research and Technology) discovered that dust mites found in beds and pillows could cause more harm to asthmatic patients than previously thought.
Dust mites live off dead human skin, pet dander, mold and bacteria among many other gross delights and these sources of food together with our high humidity provide the ideal setting for incessant breeding.
Pet Dander
Many people who are allergic to pets may not actually be allergic to its fur – many are allergic to pet dander, harmless proteins in the pet's dead skin.
Dander allergens can get into the air after grooming, petting, scratching, moving – pet dander sticks to everything in the form of dust – your clothes, furniture, the air! – and it can hang around for long periods of time even with regular cleaning.
Always wash your hands thoroughly after playing with a pet. Allergic reactions from dander can range from mild to severe conditions not limited to, asthma attacks, itchy, inflamed eyes and nose, wheezing and rash.
Keeping areas dry and well-ventilated, having carpets vacuumed often and fabrics (clothes, curtains, linens) washed often in high heat will help vastly in controlling some of these pollutants.
But what about all the other unseens lurking around every corner and in the air we breathe? It's not possible to eliminate it entirely – but what we can do is greatly reduce visible and invisible indoor air contaminants.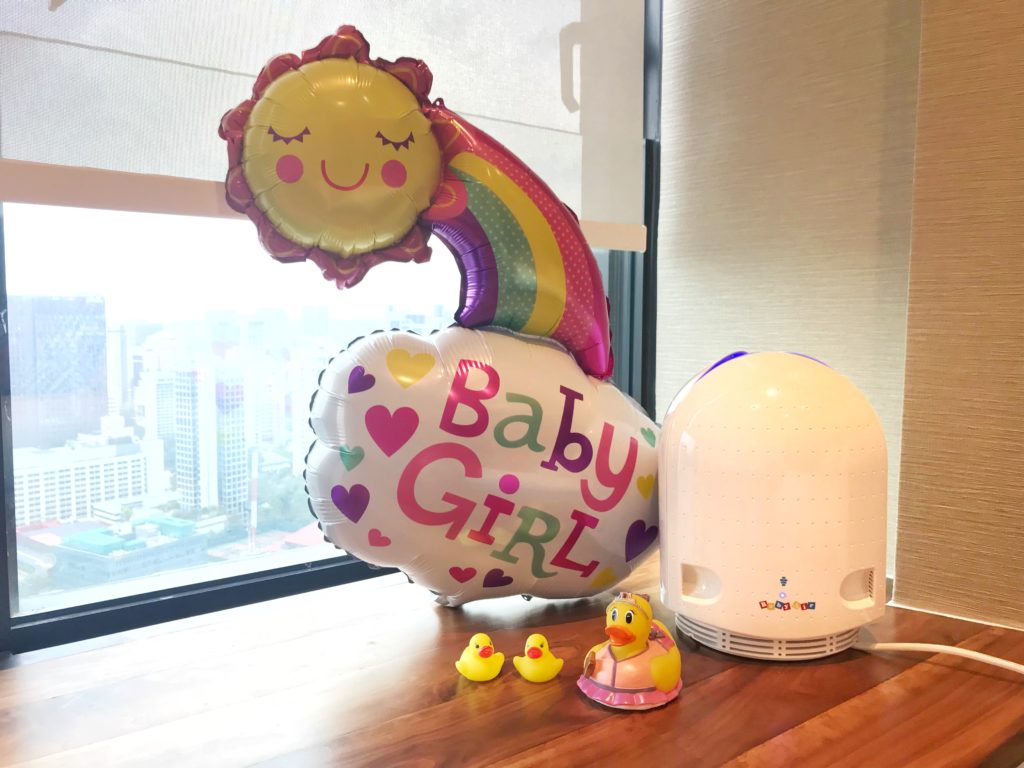 "At school, my older children are constantly in contact with all kinds of viruses and bacteria, and I'm just worried that they may bring home these allergens to my newborn. I invested in one unit to be placed in my newborn's room, on all the time. The best part in my opinion, is that the Airfree air purifier is maintenance-free, and no filter is needed. I just have to turn the power on, and it will keep my room up to 99% free from air borne allergens, viruses and bacteria. I highly recommend all [mums] to get this for their children's rooms!"
With up to 99% efficiency in destroying airborne mold spores, bacteria, viruses, ozone, dust mite allergens and other airborne allergens derived from animals and pollen, Airfree® air purifiers are major allies in increasing the quality of life of more sensitive people such as the elderly, babies, children and people who suffer from allergies.
Tested and approved in real environments at the best institutes around the world the Airfree® destroys any microorganism (including the virus responsible for SARS) passing through the ceramic steriliser, regardless of its size or hazard level dramatically reducing indoor air pollution.
Mums, you will not have to worry about noise, since its silent – there are no filters to change and energy consumption is low making it an economical choice. The Airfree uses only heat within its system, removing the need for any use of radiation, or toxic chemicals, however, its heat technology does not affect the humidity and temperature in your home.
So really all you have to do is turn it on, forget it about and rest easy knowing that your next breath of air is purer, thanks to Airfree Air Purifiers.
We're giving away an Airfree BabyAir to one lucky reader in our Facebook Giveaway. Head on over to find out how YOU could be in the running and stand a chance to win.