We all love a good meal together with the family and often, we like an array of dishes coupled with snacks and nibbles, plus end off with an indulgent dessert. However, pulling off a tantalising meal every time is time consuming and usually means one-person multi-tasking in and out of the kitchen, compromising on quality time spent together. Enter the new Solis 5-in-1 Table Grill that will transform your mealtime experience, allowing more time for you to have meaningful conversations with the kids and get them involved in cooking as well as try out new cuisines and dishes.
SOLIS 5-in-1 TABLE GRILL FOR FOUR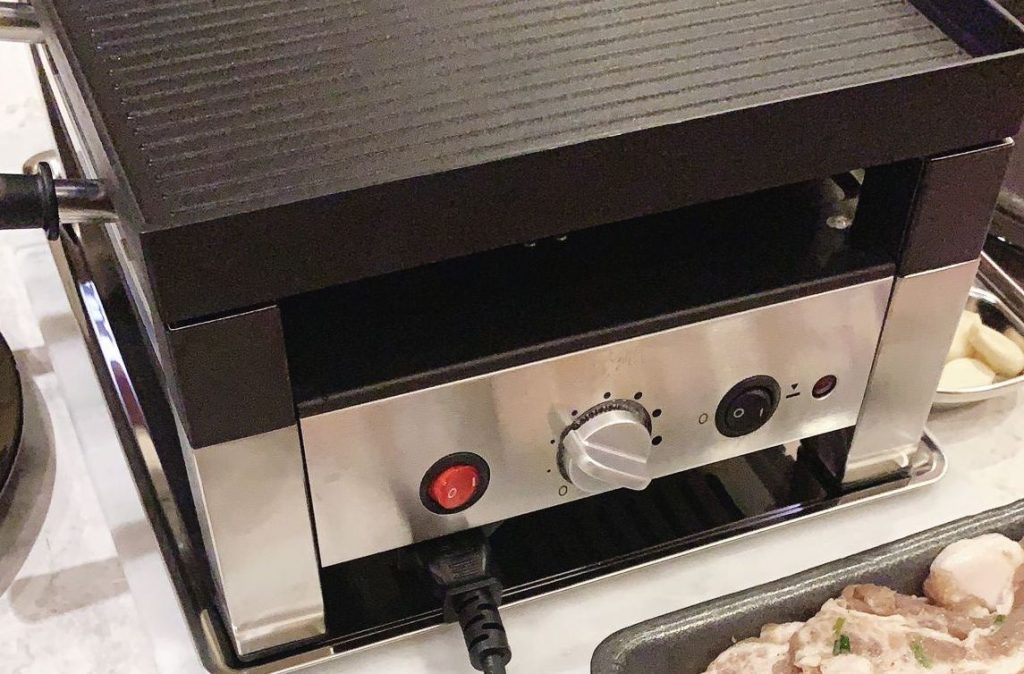 The Solis 5-in-1 innovative table grill has no less than 5 different functions: from raclette to grilling, stir-frying to baking pizzas and crêpes! It's versatile but simple to use. In fact, it's so straightforward that the kids will be delighted to give it a go. The top features a ribbed grill and is perfect for getting the kids to grill their own steak, chicken, bacon or sausages to their liking. Vegetables can be grilled or charred which is great for fussy non-veggie eaters who might be more inclined to try too. How about grilling some pineapple to sweeten the meal?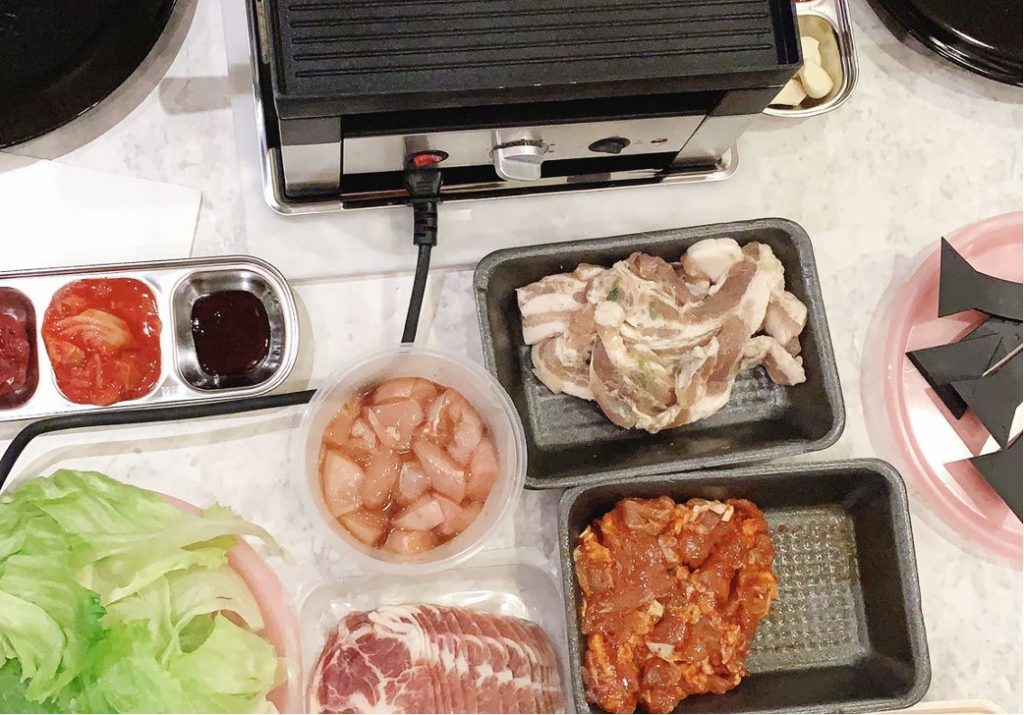 Flip the top plate over and you will find four small circles that are great for making delicious crepes directly onto the grill, ready to be topped with sweet or savoury ingredients. The circles also provide a secure area to place the mini woks. These can be used for frying eggs, mushrooms, bacon bits and veggies.
Looking to make some raclette? The heated grill can also melt cheese on the four raclette pans provided, with allotted spaces to place each one neatly. Imagine bubbly melted cheese of your choice ready in no time – delicious!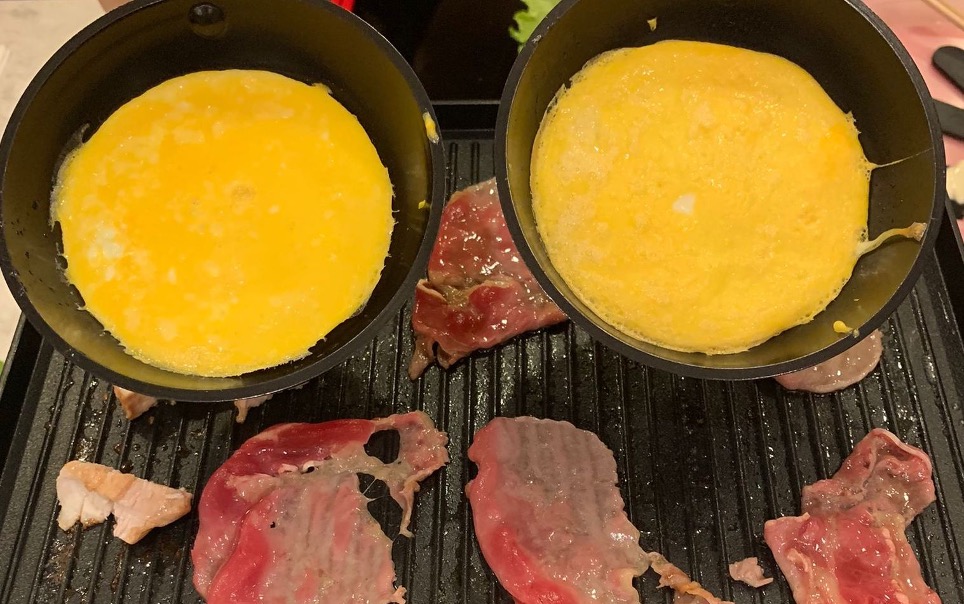 The Solis 5-in-1 table grill features 900 watts top heat and 120 watts bottom heat and has a temperature control with indicator light. Red indicates that it's heating and green signifies that it's ready to use. Beneath the table grill is the practical cold zone where you can place any woks or raclettes not in use so as to cool them and prevent any mess on your table whilst having your meal. The coated bottom heat plate will also collect any mess from the table grill and is easy to clean.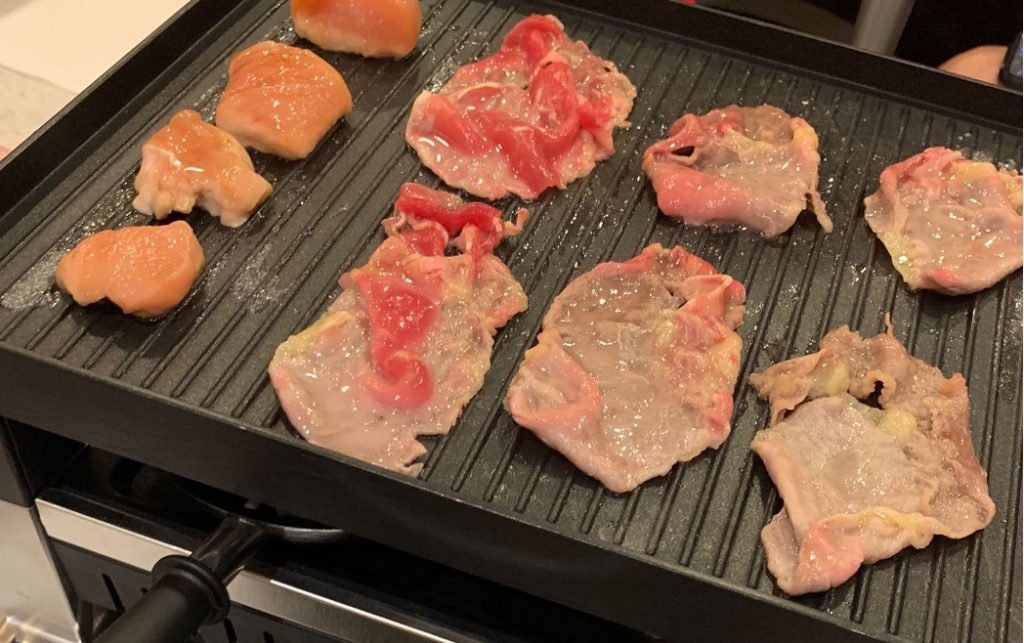 The versatility of different cooking styles and the types of food that can be cooked is extensive. Whether it's Korean styled barbeque, steaks and grills or good ol' satay, the 5-in-1 can handle it all. The grill comes with a switchable bottom heat for the tastiest mini pizzas and so much more. Not only can you choose and cook your own food, but it will also eliminate the amount of food waste thrown away, as each person will only cook what they eat. Super quick and easy to clean, the grill plate, raclette and wok pans all have a non-stick coating which means no tedious scrubbing. Wonderful! What's more, if just a little oil is use, minimal smoke will be generated.
The Solis 5-in-1 Table Grill is priced at S$388 and is available on Lazada, Shopee and KrisShop. The grill is also available in version for eight persons with similar features and is priced at S$588.