She left Australia to open Guzman y Gomez with her husband in sunny Singapore. Finding herself in a new country and starting a young family was exciting but when Amy Bell found herself missing the quality produce at affordable prices she could so easily get back home, she set out to making it happen for her (then) future child.
Through this realisation, The Meat Club was born, "it quickly turned into a passion project, driven by a desire to make sure my kids would have access to the same quality food I enjoyed growing up."
In a nutshell, The Meat Club delivers restaurant quality meat (never frozen) from Australia to your doorstep. Members have a choice of six different meat packs (or build your own) from The Meat Club's one-off or autopilot delivery program.
Mummyfique speaks to Amy Bell about being mum and The Meat Club.
Tell us a little about yourself.
I grew up on the Gold Coast but relocated to Brisbane and later Sydney while working as a lawyer in Australia. I moved to Singapore four years ago with my husband to open Guzman y Gomez and worked in sports consultancy for two years before launching Cocowhip in Singapore and then, The Meat Club.
How many kids do you have and how old are they?
One and a half. Harriet (two-years-old) and our second is due this Christmas.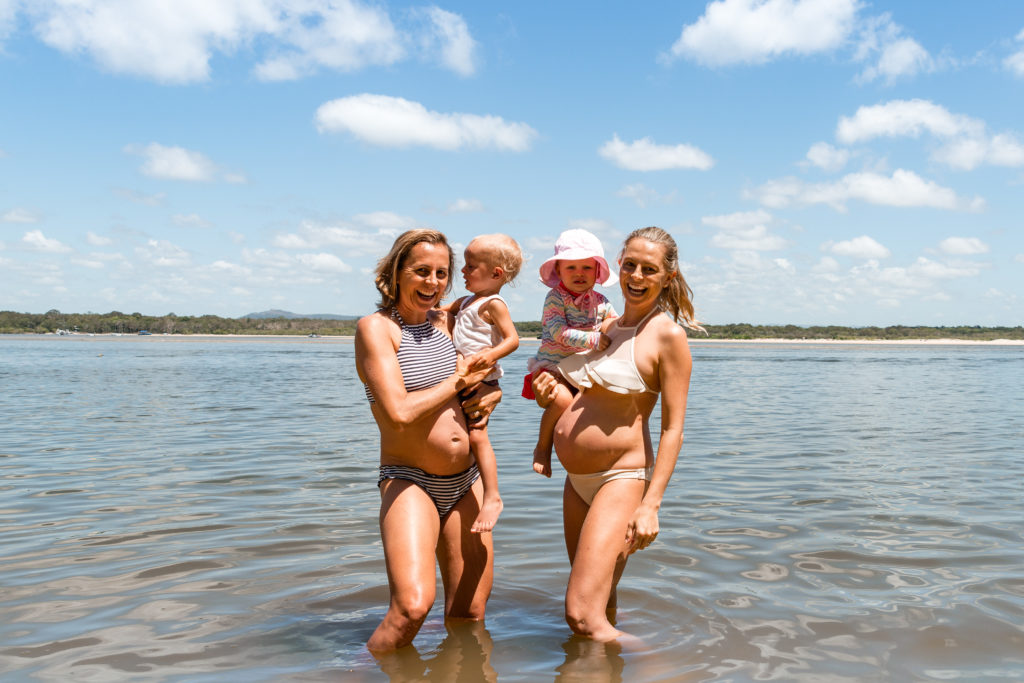 Introduce us to The Meat Club's universe?
The Meat Club is all about bringing fresh produce direct from suppliers in Australia. The inspiration for the business came during my first pregnancy, when I craved red meat but couldn't find the quality I was used to in Australia, at prices I was willing to pay. It quickly turned into a passion project, driven by a desire to make sure my kids would have access to the same quality food I enjoyed growing up.
What was your biggest challenge and what inspired you to carry on in spite of it?
I would say this is twofold. Firstly, taking on the role of marketing despite my background in law. And secondly, launching the business at the time Harriet was born. I carried on because I knew there was a need for disruption in the market and sensed that there were other families that would want the same quality produce I was after, at more competitive prices.
How do you juggle being a mum and working on the different aspects of running a business?
That is a day to day proposition! I tend to be very organised and am in the lucky position of having a wonderful helper. I make sure that when I am with Harriet and the family, I'm 100% present, and when I'm in the office, I dedicate myself to the business. It doesn't always work that way but I try my best.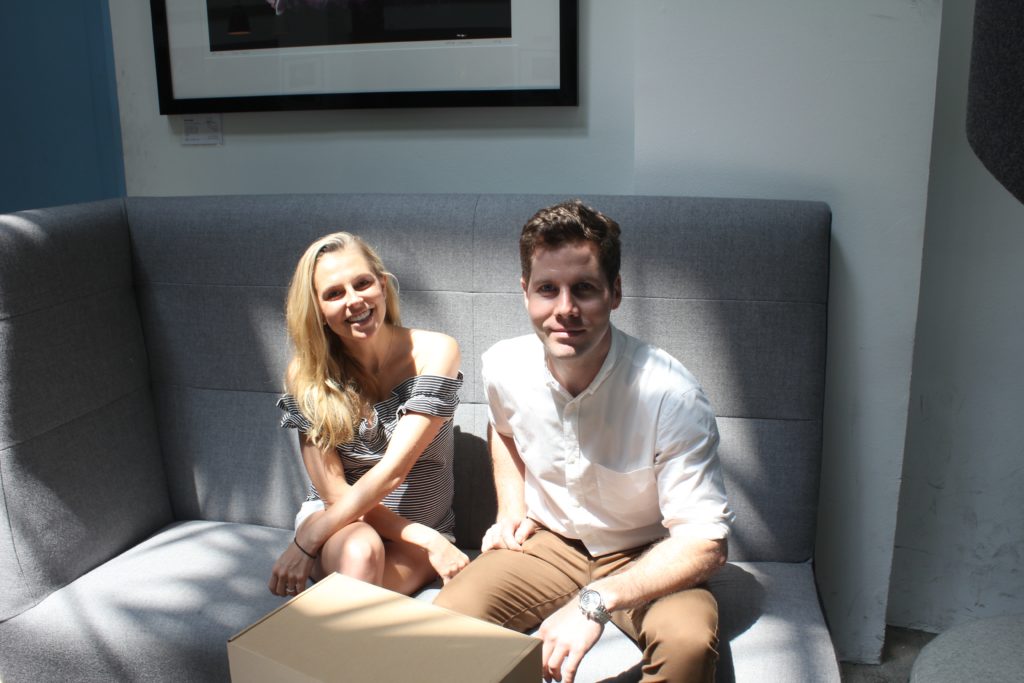 What's the best thing about working for yourself?
The personal reward from having a happy member experience is everything to me. I've always felt that maintaining high service standards is critical to a successful online business, and part of that success comes from making yourself personally available 24/7.
If there was one piece of advice you'd give to mums who want to take a step towards venturing on their own, what would it be?
Follow your instincts and don't be scared to get your hands dirty. If you see a gap in the market, there is likely to have been another 10 before you that did as well but didn't take that initial first step. It can be scary, particularly when the buck stops with you, but just as rewarding when you see something you love doing grow.
Do you have any tips to banish the mum guilt we all feel?
That is a hard one, and I 'm open to tips myself! For me, it is constantly reminding myself how lucky I am
to work for myself and dictate my own hours; something I was never going to be afforded as a lawyer.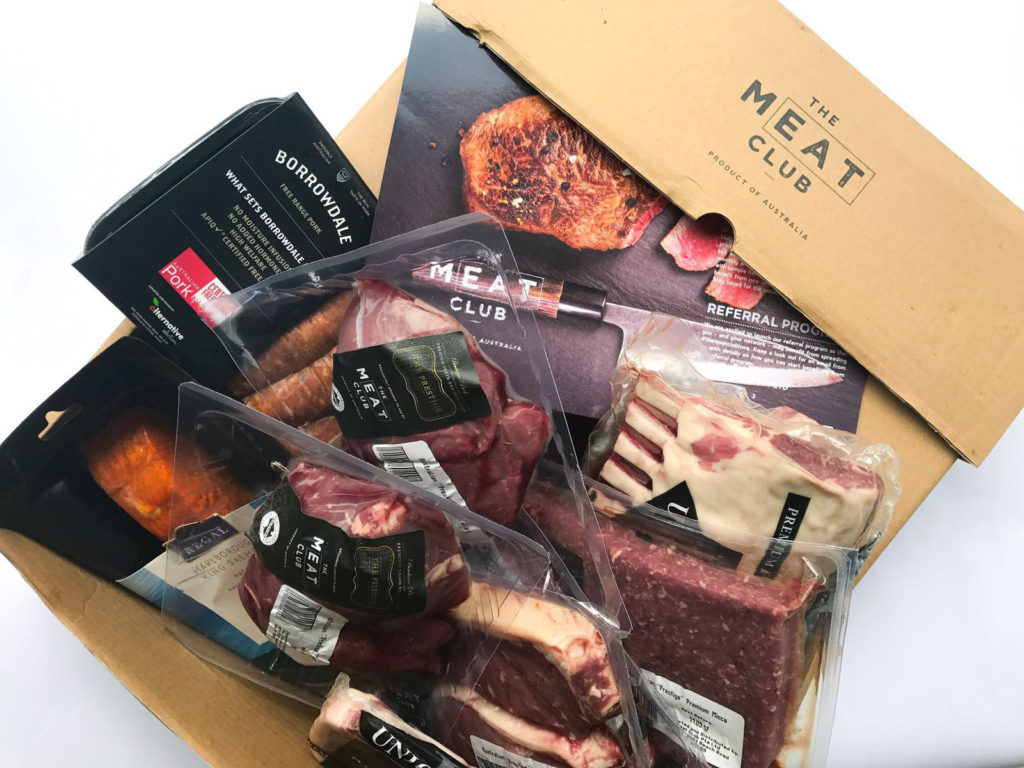 What are your favourite pieces?
In terms of our products, definitely the eye fillet. It is the most tender and lean cut of beef and can't be beaten in my view.
My favourite place to work is…
Co-working spaces are a new-found favourite of mine because you're exposed to such a dynamic group of people that are likewise, working on a passion project or in a startup.
The Meat Club in three words:
Honesty, Quality, Everyday
My favourite moment of the day is…
The mornings. I am an early riser and exercise has always been important to me. I can't always guarantee having dinner, bath and bedtime with Harriet so I make a point of having breakfast with her daily.
My one indulgence is…
Just one? Probably a croissant from Tiong Bahru Bakery.
I wish I had more…
Time (don't we all?) and of course, happy members.
Follow your instincts and don't be scared to get your hands dirty.
I'm happiest when…
The sun is shining and we are having friends over for a BBQ or exploring somewhere new with Harriet.
What is your go-to outfit?
I tend to run around a lot during the day so comfort is key! You'll find me in a simple dress or a short/ skirt combo with a singlet and my Superga shoes.
Five things you can't live without.
Family, friends, music, sunshine and a sense of adventure.
If you could live anywhere in the world, where would it be?
At this point, I would have to say here; Singapore. I feel incredibly lucky to have the support I do to raise a young family while working full time on a business I love.
The husband is the bomb clearly, but if you could choose one super hottie, who would it be?
Being a fellow Australian, I'm a big fan of Chris Hemsworth.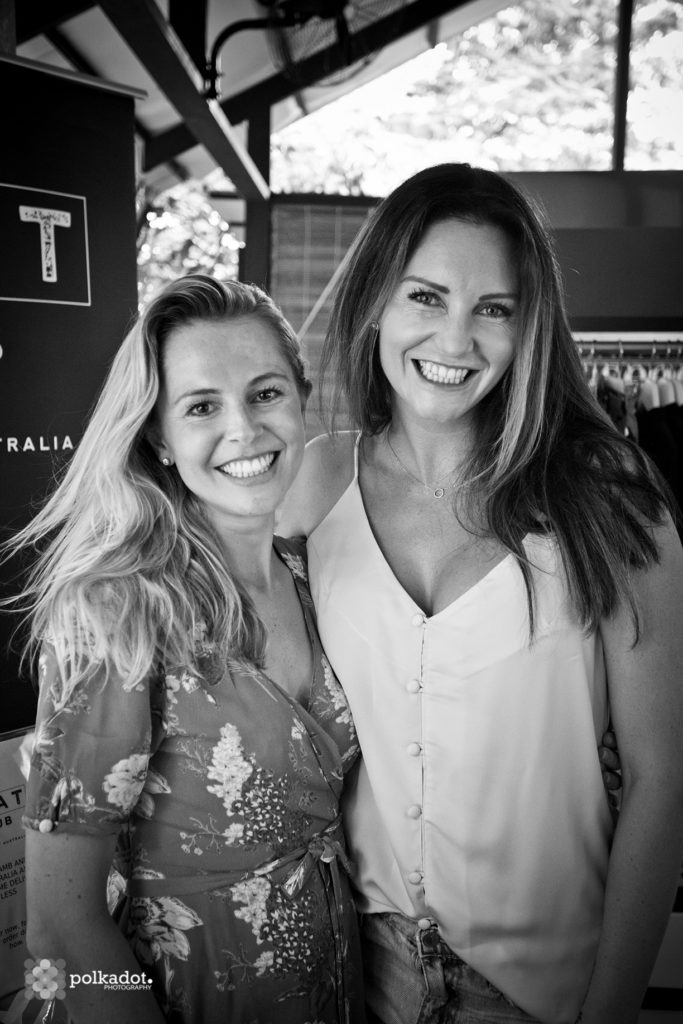 What's the one thing you LOVE doing as a family?
I've always loved entertaining, so having a family BBQ with friends is high on the list.
Favourite line of kids clothing.
In Singapore, I would say Seed. But there are so many gorgeous boutique lines of clothing in Australia that I would just love to import them all.
The best family vacation destination and why?
Byron Bay. It has a bit of everything. Beaches, hinterland, a great restaurant scene and gorgeous shopping.
I'm 100% present
Kids say the darndest things. What was yours?
I don't need to tell you. Just imagine the one word you would die to hear from your daughter's mouth… I blame my husband and his career in the F&B industry!
Worst advice on parenting you ever received?
It wasn't one piece of advice, but more around the alarming trend in parenting that a new mother must choose between putting their baby on a strict routine or demand feed. I believe every new mum needs to find their own groove by listening to their gut instinct and what feels right for them and their baby.
---
Ever wondered how to cook the perfect steak? Our friends at @themeatclubsg take the guesswork out for you, so you can enjoy the very best meat at home. Check them out today, for all your beef, lamb, sausages, bacon and hot smoked salmon needs. Pst they are also taking orders for turkey and ham, just in time for Christmas. Head to their The Meat Club now and enjoy $20 off your order, when you spend $200 or more. Simply enter MUMMYFIQUE on checkout to redeem (*T&C's: new members only, one-time redemption only, min spend applies).