This International Women's Day, we cast the spotlight on game-changers who have risen to the top of their fields, all while raising children. These mummies are truly inspirational, displaying determination, boldness and grit.
Rachel Eng, Deputy chairman of Wong Partnership, and mother of three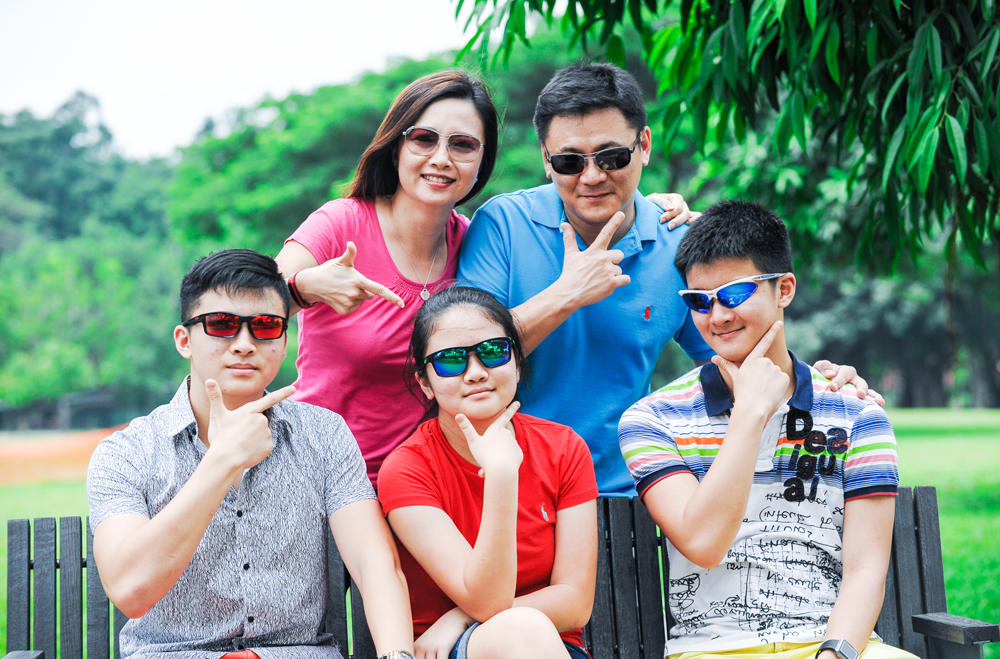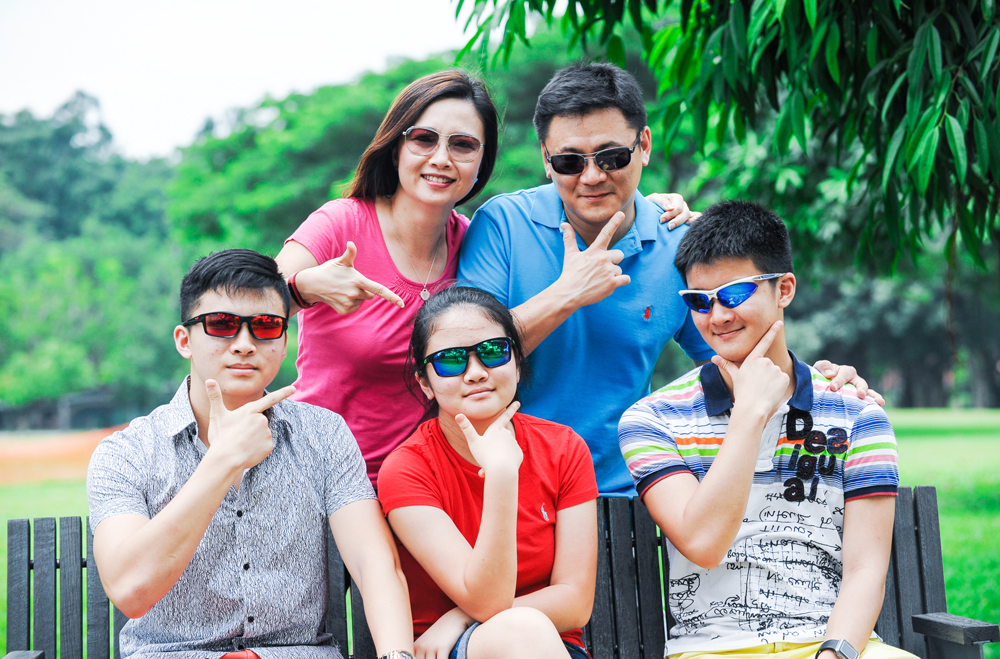 She was the first female managing partner of a Big Four law firm in Singapore, and has been named Managing Partner of the Year at the ALB SE Asia Law Awards twice. As a corporate lawyer, she has handled some of Singapore's biggest initial public offerings and sits on several boards, all while trying to be an active parent with her three children.
She tells us: "It is a challenge to balance motherhood with corporate leadership. At different points of time, I have felt that each of these roles consumes my entire body and mind, leaving no space for the other. In order to cover all grounds, I have a mental checklist of things to do for my family and for my projects at work and, on a daily basis, I make sure that I check off all the items on both the to-do lists.
As a working mother, I train myself to be very efficient at work in order to maximise my time in the office. Unlike others, I have little time to chat or go for tea with colleagues. I continue working from home after I return from the office and my children have subconsciously learned over time that while hard work and discipline do not guarantee success, they are necessary ingredients. My children know that I run a busy schedule so they have also picked up the habit of planning ahead. I believe I have managed to organise my two roles to be complementary to each other."
Sabrina Tan, Founder and CEO, Skin Inc, and mother of two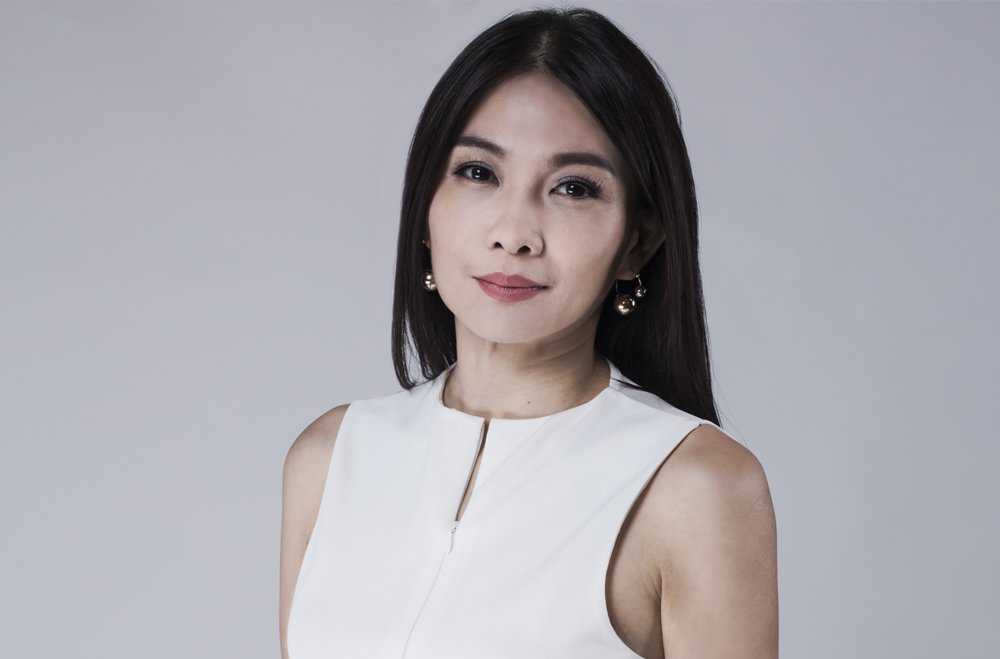 She put Singapore on the world map in the beauty scene when she launched Skin Inc, the world's first skin supplement bar that offers personalised, paraben- and fragrance-free serums. The brand is currently present in over 100 cities around the world, but her family is never too far from her mind.
She says: "My business and motherhood are intrinsically linked — Skin Inc was very much inspired by the fact that my children and I all suffer from sensitive skin. I was frustrated by the lack of options in the market for people like us who have specific skincare needs, which is how I came up with the idea of customised skincare in a bottle.
As a time-starved mummy, I try to find creative ways to involve my children in my work. They join me for brainstorming sessions and they often come up with pretty creative ideas. Once, I even took them on a research trip to Japan, which they really enjoyed. Involving them in my professional life allows them to get a glimpse into what my work entails. Plus, I get to spend extra time with them while developing their critical thinking skills.
I also make it a point to leave the office punctually so that I can spend quality time with them in the evenings. Yes, this means that I do end up working late at home after they go to bed, but I feel that this little sacrifice is worth it if it means I get a few good hours with them each day."
Chua Sock Koong, Chief executive officer, Singtel, and mother of two
She was ranked 4th on Fortune magazine's list of the world's 50 most powerful businesswomen outside the US in 2016, and has been called an "astute technocrat", credited with growing Singtel into Southeast Asia's largest telecommunications company after helming it for a decade.
She's also been an advocate for women to maximise their potential in the workplace. In an interview with The Straits Times, she said companies need to recognise that women have to juggle many roles — from manager to mother to wife to daughter, and she has been an advocate for flexible work conditions.
Singtel allows staff to work from home and has set up onsite childcare facilities. It also gives mothers five days of family leave per child per year for urgent family matters. All these are measures that she has had an instrumental role in implementing.
Claire Chiang, Co-founder, Banyan Tree Hotels & Resorts, and Senior Vice President, Banyan Tree Holdings Limited, and mother of three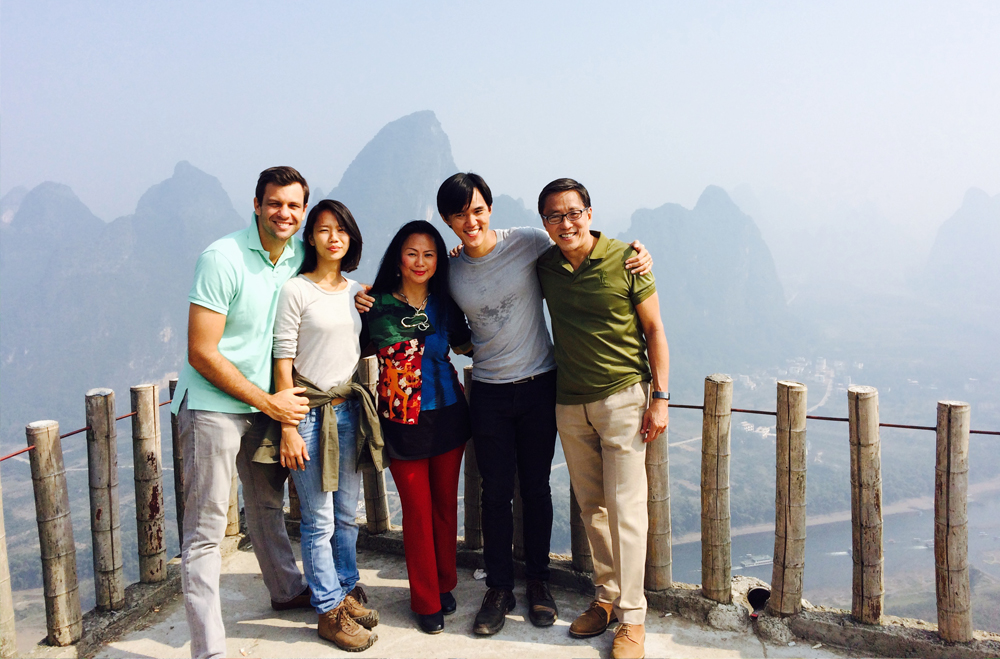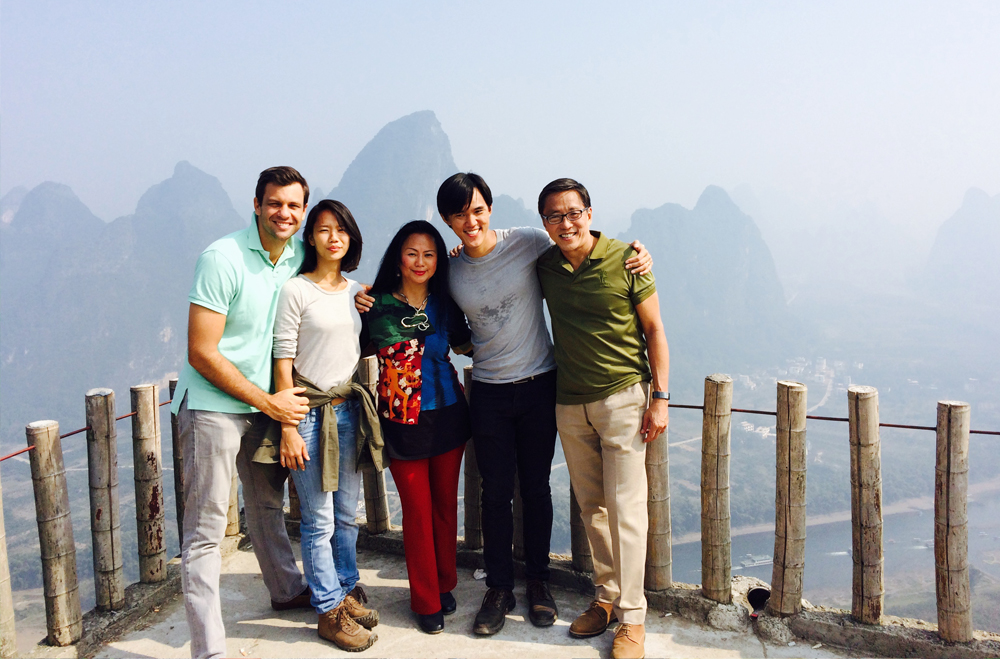 Claire Chiang is a woman who wears many hats. She previously served as a Nominated Member of Parliament in Singapore, where she raised many policy issues related to the social service sector, women, family, education and the disadvantaged, and is currently the Chairperson of the Wildlife Reserves Singapore Conservation Fund as well as the National Book Development of Singapore.
She's also the chairperson for China Business Development at Banyan Tree, where she focuses on acquiring new management contracts and chairs the Group's sustainability arm, the Banyan Tree Global Foundation.
Her advice to our readers: "Who we are, what we want, how we wish to integrate work and life, for what purpose and toward what end — these are questions every woman should ask and decide. It will be a journey of many wins to make us the women we wish to become."
Tan Su Shan, Managing Director and Group Head, Consumer Banking and Wealth Management, DBS Bank, and mother of two
She was recognised as the world's best leader in private banking at PVM/The Banker Global Private Banking Awards in 2014 and was the first Singaporean to receive this accolade. She also sits on the board of Aetos Security Management, the investment committee of Ministry of Health Holdings, and is actively involved in fund-raising efforts for various Singaporean charities.
In an interview with The Straits Times, she said that even when her children were young, she taught them about stocks in order to introduce them to her work and get them involved. She shared that she has been able to juggle family and career with the help she surrounds herself with (such as her mother and her husband). She makes certain things — such as getting her kids out of bed and taking them to school — sacred, and added that she gives her 100 per cent to the children when she is at home.
Jaelle Ang, Founding director, Country Group Development, and mother of four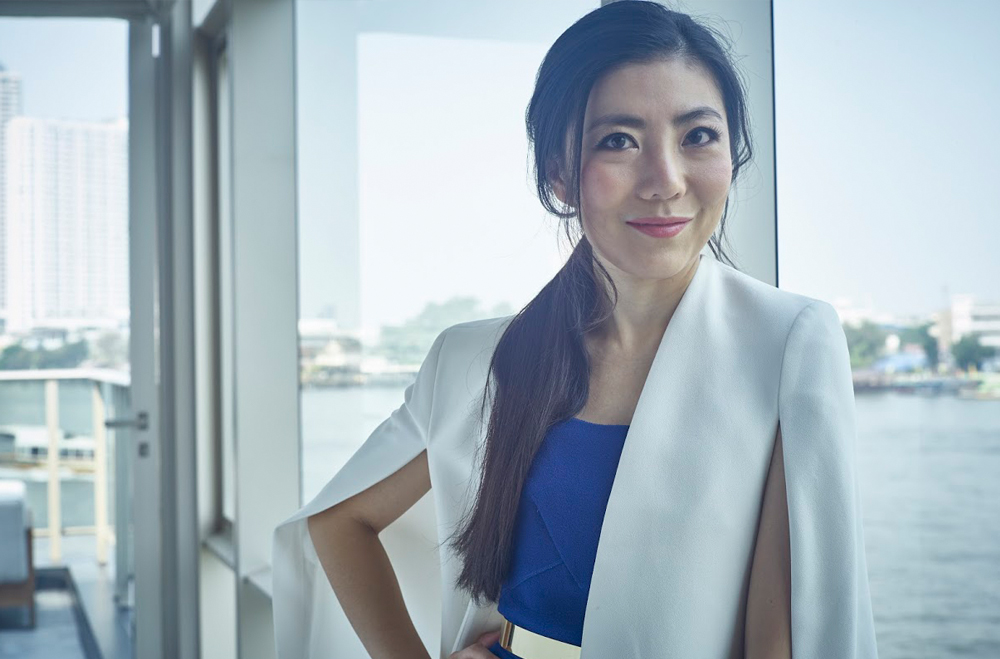 She has been involved in one of the largest project in central Bangkok, which includes the first Four Seasons Private Residences in Asia and a Capella Hotel, and yet, has found the time to be the co-founder of the hospitality-inspired co-working space in Singapore — The Great Room.
She says: "The two roles of motherhood and corporate leadership is connected by a common narrative of the importance of emotional intelligence – at home and at work, I find myself continually honing this by investing time to hear ideas out, letting people make mistakes because the spirit or culture is more important to nurture than to get to an outcome faster.
At the end of the day, the heart of the matter is always the heart and motivations of the person.  I can only win by championing others.  Being a business leader and a family guardian, I realise that we can only be as strong as our weakest link."
Winnie Chan, Founder & CEO, Bynd Artisan, and mother of two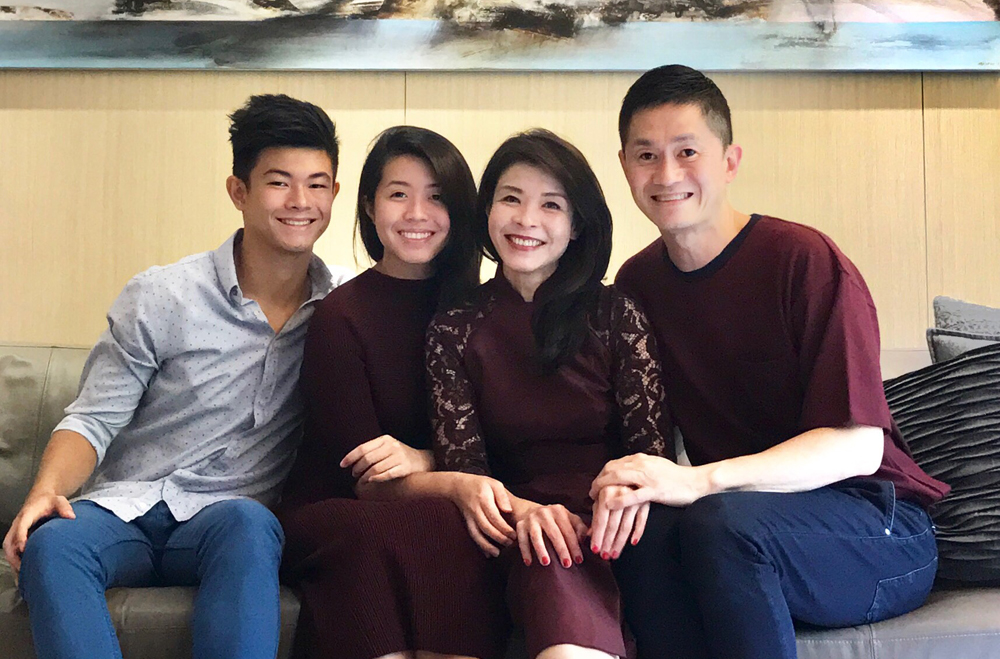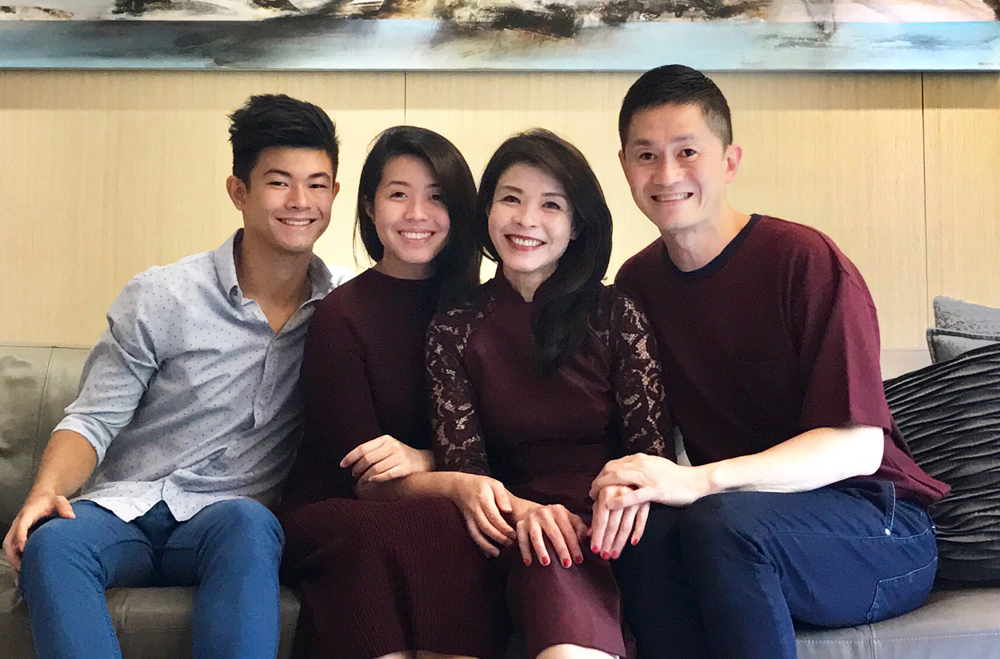 She carved out her own niche within her family's printing and bookbinding company Grandluxe, and lured a younger generation of customers by giving stationery an updated new look. Bynd Artisan, which she now owns with her husband, has four ateliers and pop-up stores overseas.
She tells us: "A woman, wears many hats and plays many roles — mother, wife, employer, nurturer, cheerleader, innovator, role model, trendsetter, team player, mentor and multi-tasker.  It is not easy to juggle everything.
I am blessed that my kids (17 and 20 this year) have grown up as that allows me more time to focus on the business. Being a parent of teens, there has been reverse mentorship where the children teach me about what is trending among the younger set and also about social media and new apps. This has helped me in my work as I try to engage with the younger generation. As an employer who places heavy emphasis on human capital and one who believes in the tailoring of job scopes based on individual strengths, this has helped me to keep an open mind and to embrace openness during the exchange of ideas."