To commemorate International Women's Day this year, we've rounded up four incredible women and mothers – Sher-li Torrey, Aarathi Arumugam, Georgette Tan and Dr Angela Tan. They have supported causes such as narrowing gender disparity, women's health and sexual wellness and mums returning to work. In part one of this series, we discover how Sher-li Torrey and Dr Angela Tan are making a difference to women.
Sher-li Torrey, Founder and Director of Mums@Work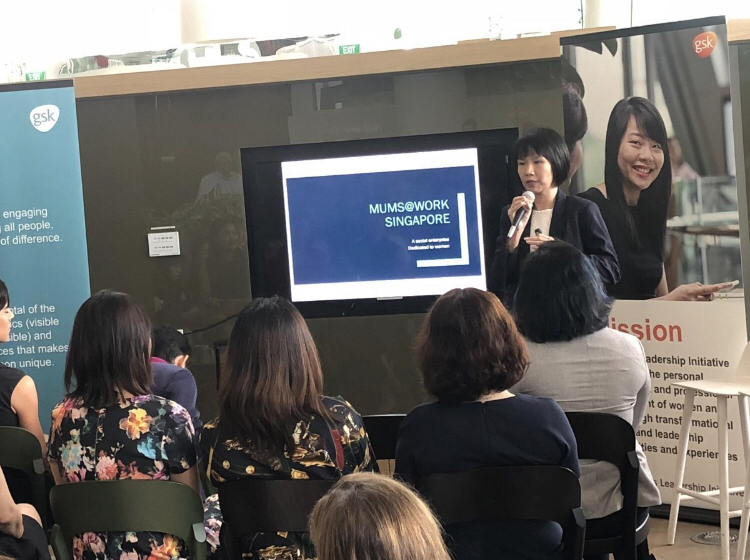 Sher-li Torrey is the founder and director of Mums@Work, and the project creator of Singapore: 40 over 40. She also co-founded a subsidiary, Career Navigators, focusing on women returning to the workforce after a career gap. Additionally, she gives talks to organisations, runs annual career workshops and has been a panelist speaker at various diversity and inclusion events globally. With more than 18 years of corporate experience, she has also headed Singapore Management University's postgraduate team at the Office of Career Services. She is a mother to an adventurous 12-year-old girl and an energetic 8-year-old boy.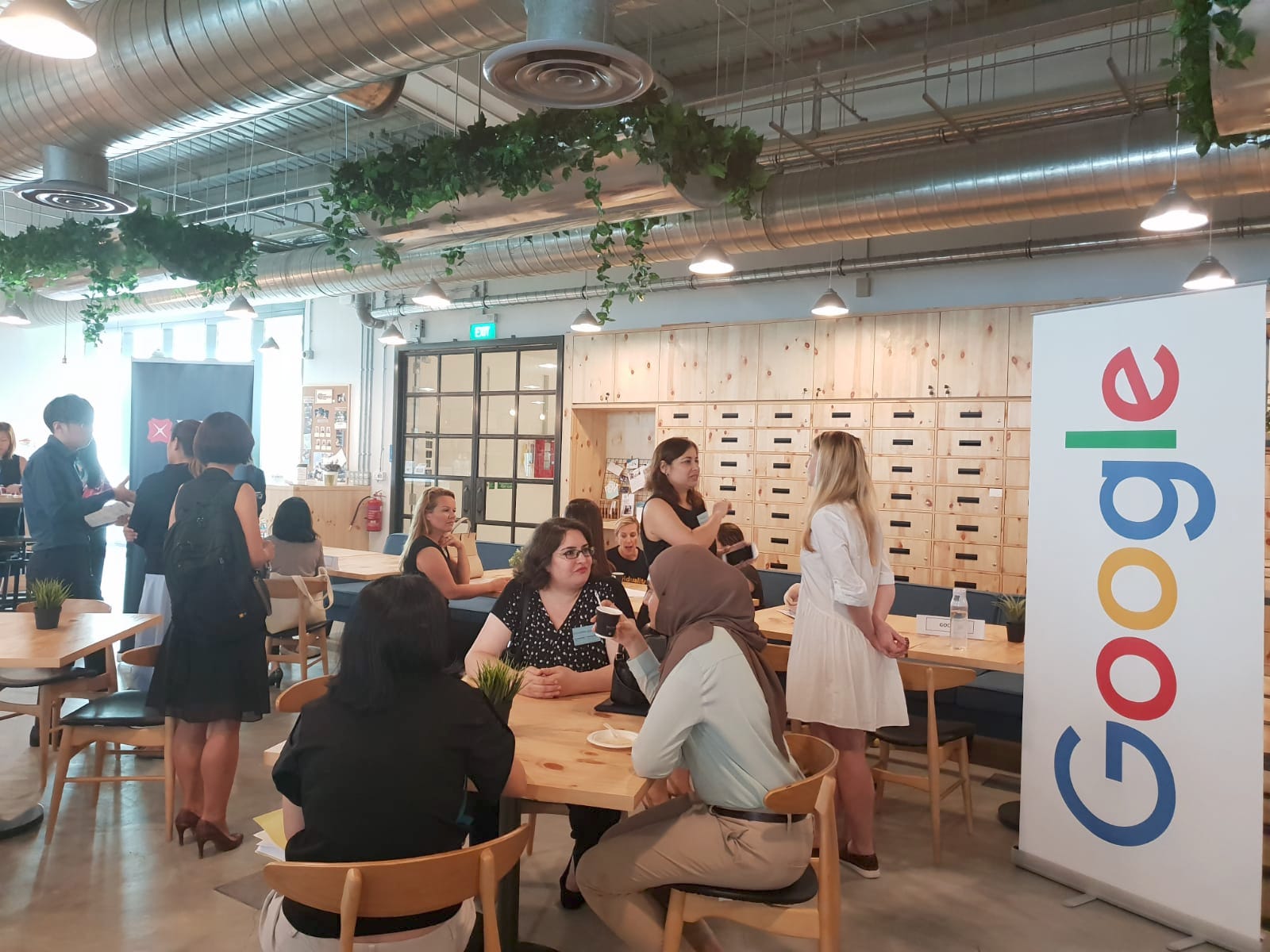 The Mums@Work portal champions women's rights for work-life integration via flexible work arrangements and back to work initiatives. It lists flexi-work job listings, offers career fairs and workshops with a network of like-minded mothers. Mums@Work also supports entrepreneurial mums via the Mumpreneurs Go Places initiatives. 
They first catered to women looking for flexible work arrangements, followed by mumpreneurs and then back-to-work mothers. Now they serve all three sub-communities in various ways. Sher-li says, "Our biggest achievement has been to grow the network of employers that we work with. We now have more than 120 employers whom we have partnered in different ways to support mothers at work."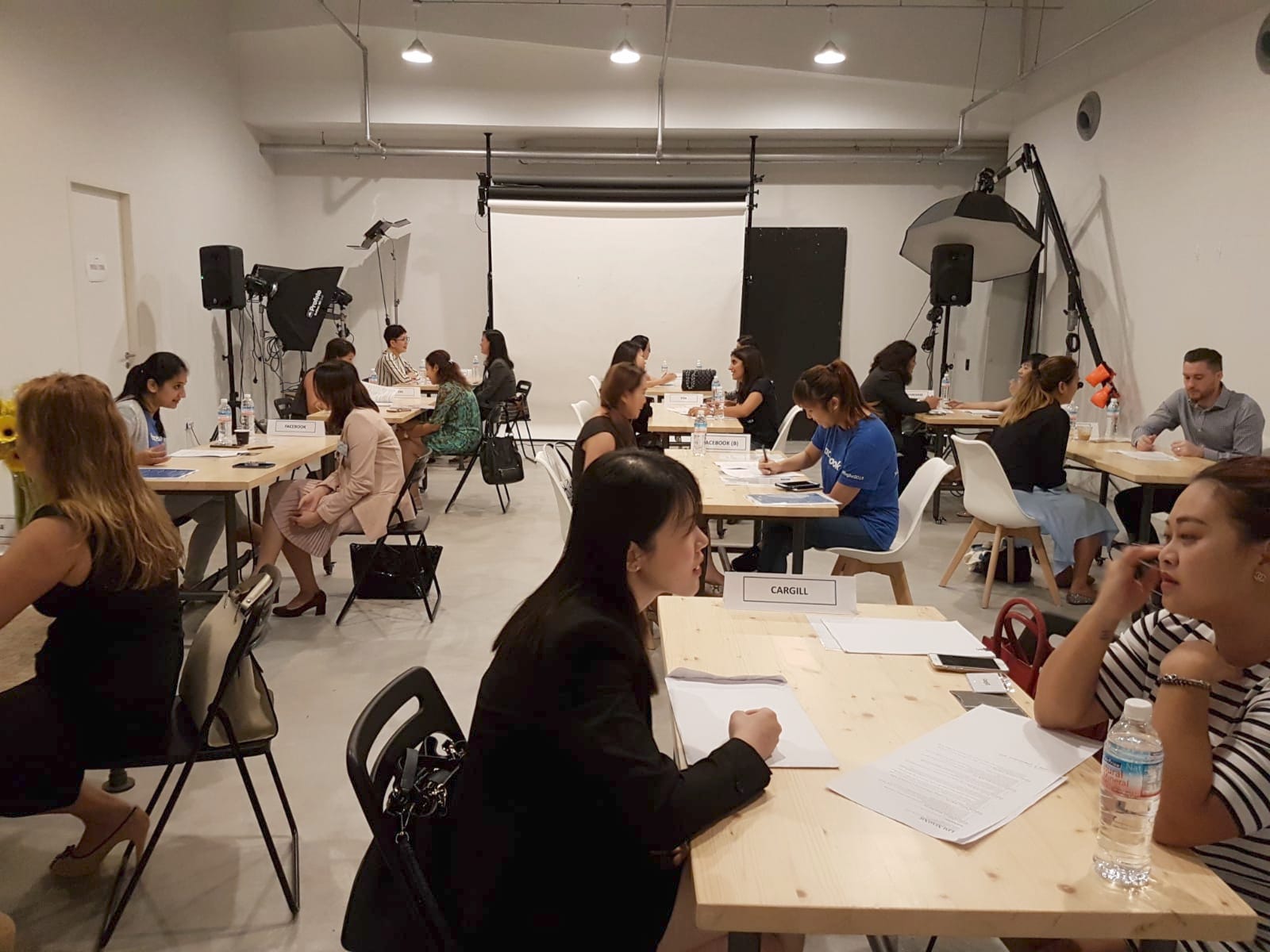 Sher-li says, "The COVID pandemic has caused some major changes in the work environment. With more job seekers in the market, the competition for jobs has gotten more intense. In addition, there has been a huge shift (and greater awareness) for technological advancements. More employers expect stronger tech-related skills." Hence, women returning to the workforce should "invest in reskilling or upgrading their skills." They can avail themselves of the training programmes offered by the government and other institutes of higher learning. 
She also recommends women be open to new roles and others that tap on one's transferable skills. She says, "Do some research on what is in demand in the market, spend some time to evaluate your skills and knowledge and start applying. Another important factor to consider is the move towards virtual job search and recruitment processes. Be ready for virtual interviews and online reference checks."
Celebrating Women Who Embraced New Challenges
This March, Career Navigators will be launching Singapore 40-over-40. Sher-li says there were two driving forces for this idea. "Firstly, we kept seeing lists that celebrated the young (e.g. Forbes 30-under-30), but there was nothing to truly celebrate women who took on major challenges after 40," she says. Secondly, she adds, "we heard more and more of our back-to-work mothers sharing stories about how they faced subtle (or sometimes less subtle) discrimination when they tried to apply for jobs after 45 years old, partly due to their age."
With Singapore's ageing population, she feels that we should recognise women after 40 who take on life-changing challenges. Examples include starting a new business, changing their career paths or taking on social missions to better society. 
She says when you're older, "every step taken to make a change is actually scarier, and you are likely to feel you have more to lose." After all, at this age, women are likely to have more commitments that require their time and dedication. Hence, to "celebrate a woman who thrives despite all that is to me, something far more inspiring," she adds. 
Helping Mums Expand Their Home Based Businesses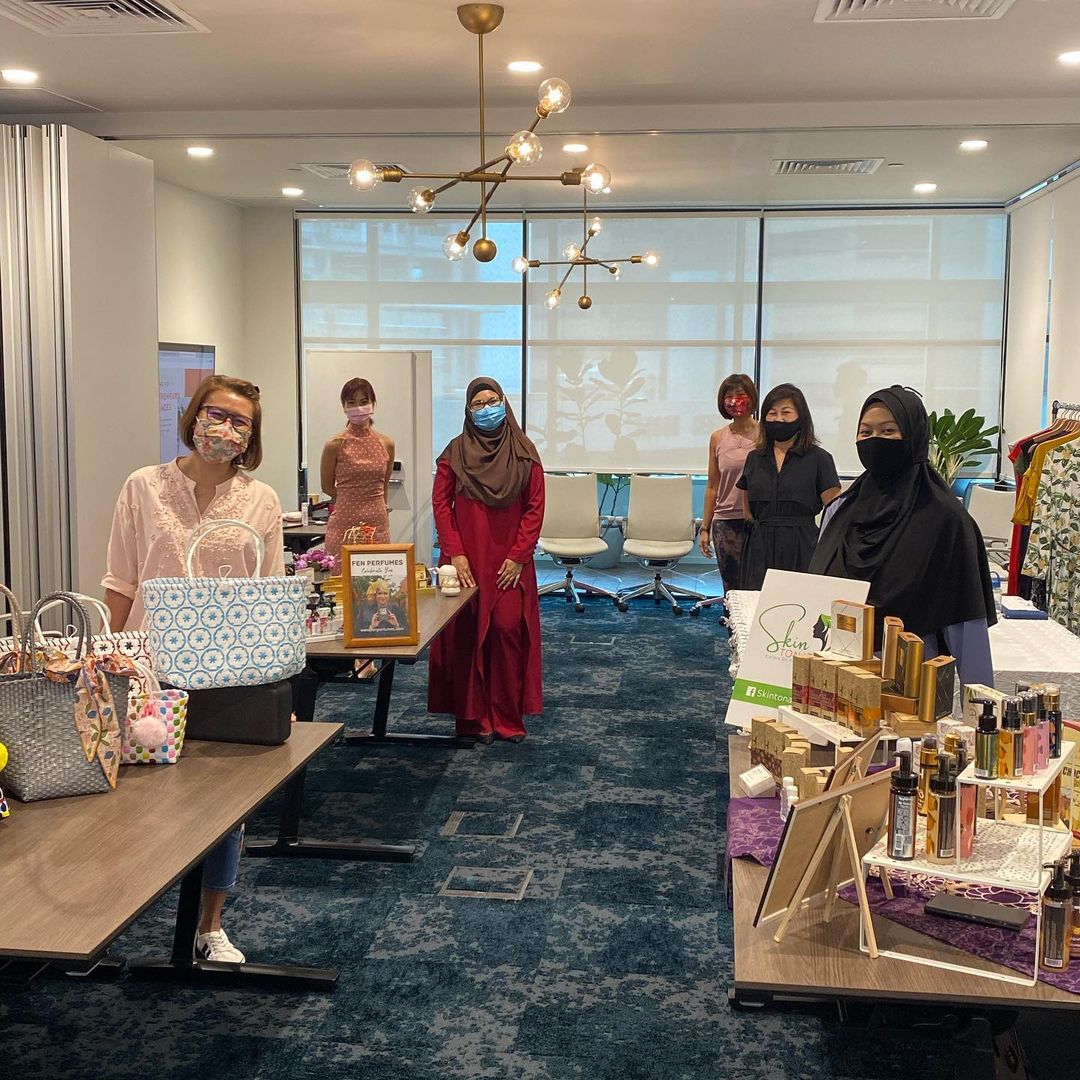 Together with other partners, they have a few initiatives planned in 2021 to help mumpreneur businesses grow outside of Singapore. Sher-li says that COVID-19 has helped create a platform for business movements to cross borders. #belocalgrowglobal is their tagline for all their 2021-2022 plans.
Dr Angela Tan, Intimacy Coach and Founder of Academy of Relationship and Sex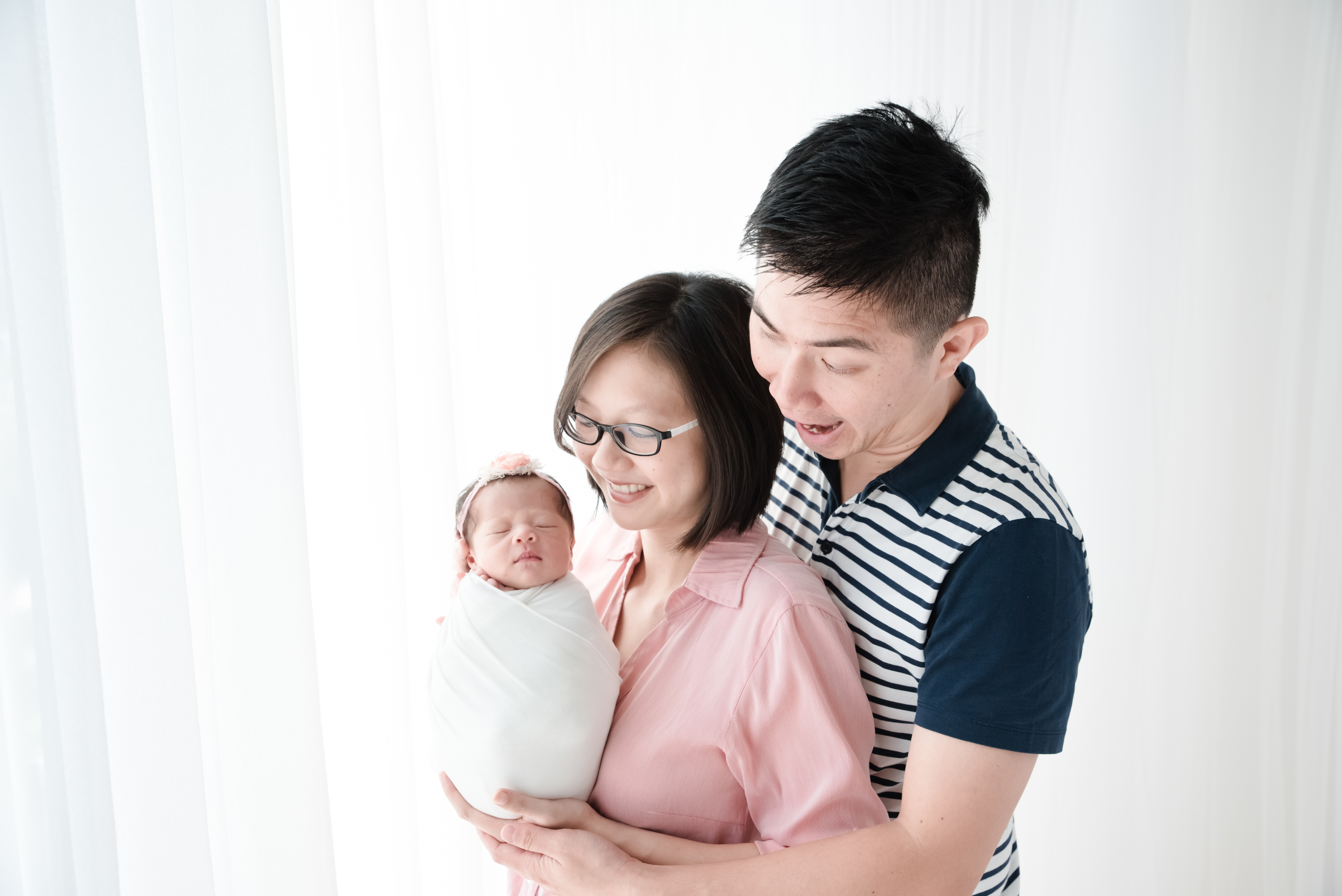 For more than 15 years, Dr Angela Tan witnessed countless deaths as a doctor and learned the importance of relationships from her patients. Some patients had loving families and friends caring for them, while others had to brave it alone. This prompted her to specialise as a relationship coach after receiving her life coaching certification more than a decade ago. Through her coaching journey, she managed to let go of her fears and emotional burden around love and marriage. Hence she now has her own little family today with a 2-year-old and two cats. Some accolades include a Masters of Family Medicine, Fellowship of European Society of Sexual Medicine and Professional Certified Coach from the International Coaching Federation. 
She became an intimacy coach after she was unable to answer her patients' questions about sex. Because she had nowhere to refer these patients to, she furthered her studies in sexual medicine in Europe and became an intimacy coach. Dr Angela has also founded the Academy of Relationship and Sex. Here, clients go through a journey to find love and build meaningful intimate relationships with their loved ones through coaching, content and conversations, evidence-based knowledge and emotional empathy.
Sexual Wellness for Women
Current Perceptions
Sex used to be taboo, but the stigma is gradually easing with the feminist movement and advancement in technology over the last decade. Dr Angela says, "sex used to be a function for procreation. Nowadays, as we talk about sexual wellness, we are also looking into how sexual activities can be enjoyable and pleasurable for all parties involved." More than that, it can also be a way to connect with ourselves and our partners. Although the stigma around female masturbation is still prevalent and viewed as a dirty thing to do, recently, it's more accepted. She adds, "Women are also now more open to exploring how to please themselves and their partners during intimacy versus lying down passively and waiting for the act to be over."
Greatest Misconceptions
Dr Angela says that sexual wellness is not just having an enjoyable time in bed. She says, "It's built on a foundation of trust with your partner and being vulnerable with each other." For instance, you unreservedly show your bodily imperfections while still being very much in love with each other. She adds, "It is about how you embrace who you are, and how you express your sexuality and your desires as a sexual being. There is nothing to be shameful or embarrassed about because it is who you are."
Improving Mums' Sexual Health After Kids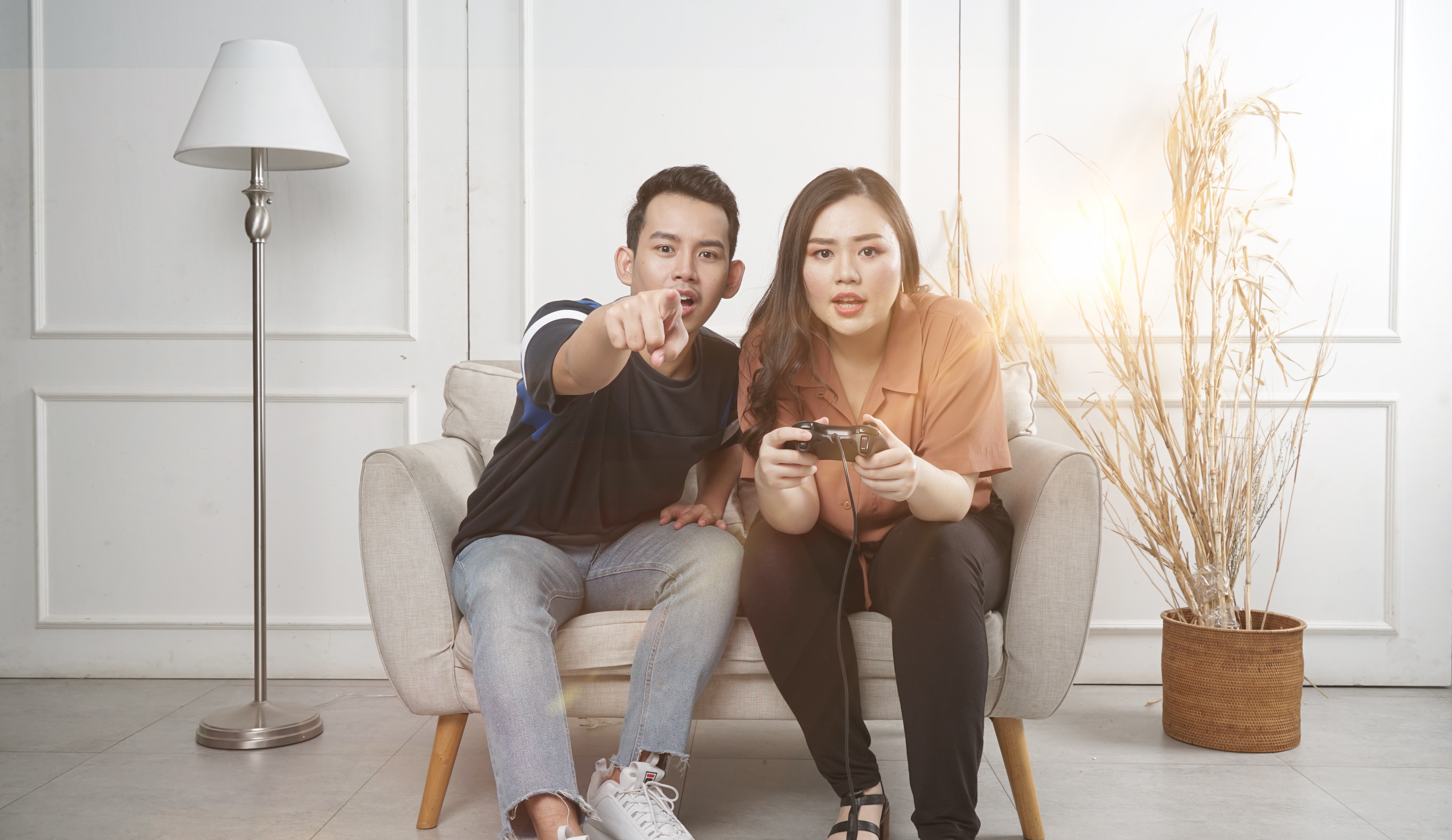 Pregnancy, delivery and raising kids can take a huge toll on mothers. For example, many women experience urinary incontinence after delivery, which can worsen with more children and over time, as the pelvic floor muscles weaken. During intercourse, one might worry about urine leakage or smelling of urine. Doing Kegel exercises during and after pregnancy can reduce stress urinary incontinence. Dr Angela advises seeking help early with your doctor to prevent the problem from worsening. 
Caring for children takes time and space, and a mother needs proper nutrition, regular exercise and me-time, so she has time and energy to spend with her spouse after the kids are asleep. Couples should also make time for each other to maintain the connection and have regular touchpoints. Instead of seeing each other just as parents of their children, which reduces the romantic factor and affects the sexual relationship, date each other regularly to reconnect as a couple. Dr Angela adds, "Me-time here also includes time to explore your sexuality if you so desire. Being married does not equate to leaving your pleasure only in the hands of your partner. Also, feel free to explore new things in the bedroom with your partner, be it the introduction of simple enhancements like blindfolds and scented candles or give role-play a try."
Motherswork Recommends: Kegel trainers for your pelvic floor and toys to try for yourself or with your partner.
Demystifying Sex as Taboo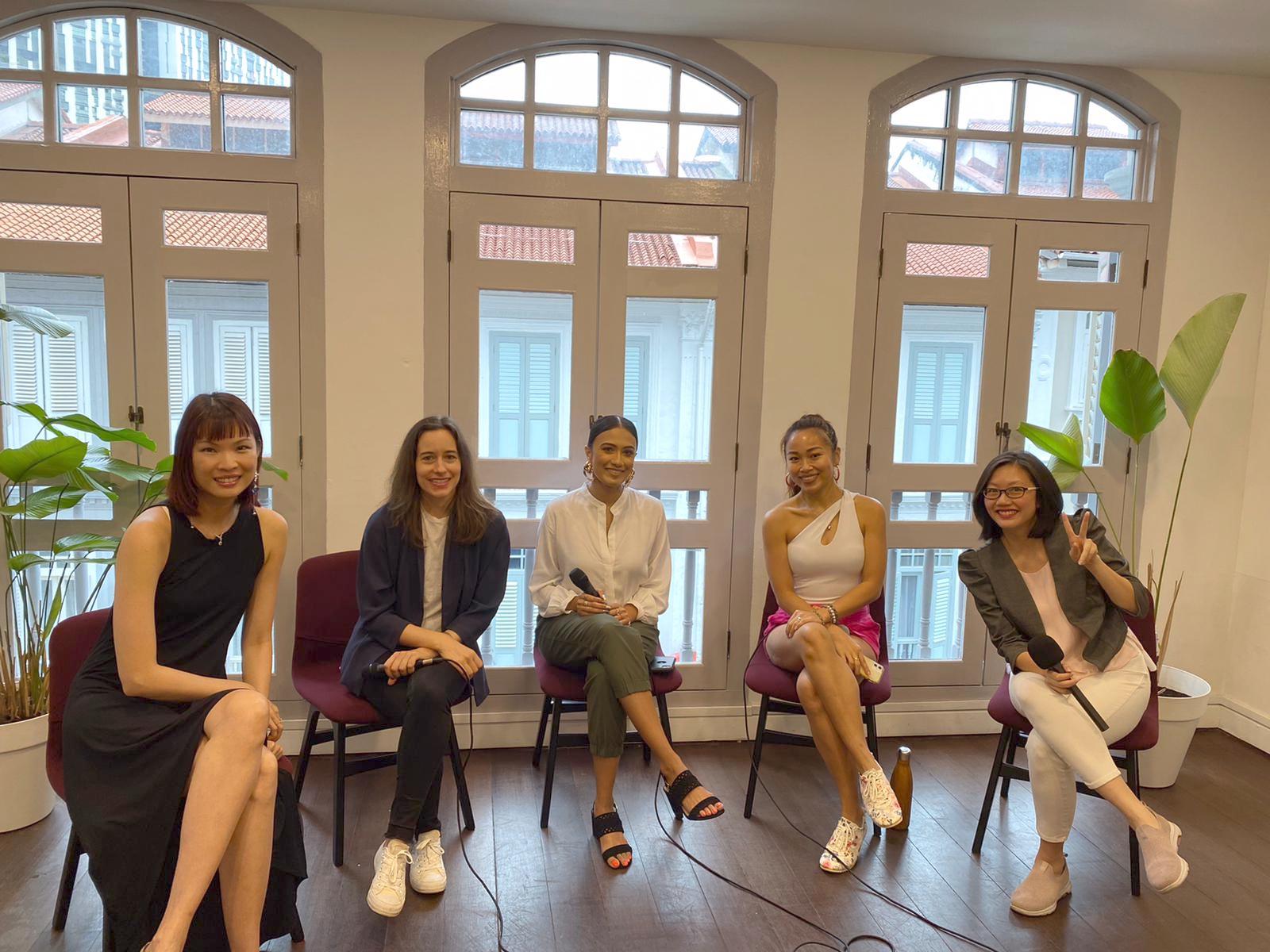 Dr Angela has carried out several initiatives to change the perception of sex, including the month-long online campaign "Sexy is Okay" in November 2020. To empower women to embrace their sexuality, a two-day online session with various panellists and activities followed. She also conducts private workshops for couples and individuals to better understand sexual pleasure, explore their sexuality, gain insight into their intimacy issues and overcome any challenges. Finally, she has also collaborated with different platforms, non-governmental organisations and companies to educate the public on sexual wellness.
Relevant Reads: 7 Ways to Empower Yourself and Other Mums