Last Thursday, I woke up before dawn and made my daughter Lauren skip school. We were going to The Rink at JCube for an ice-skating masterclass with the cast of Disney On Ice. I admit I was more excited than Lauren; she wanted to bail out the night before. She was worried about falling. And her daddy wasn't helping by warning me to watch out if she fell — fingers can be cut off by unsuspecting skaters who happen to glide by.
On the morning, Lauren was more upbeat about meeting Mickey Mouse and the Disney princesses. We had seen Disney On Ice the year before and she loved it. Lauren was a tad disappointed when the princesses weren't in their dresses. She perked up when I explained that even princesses practise in a more comfortable outfit, and their dresses were in the wash.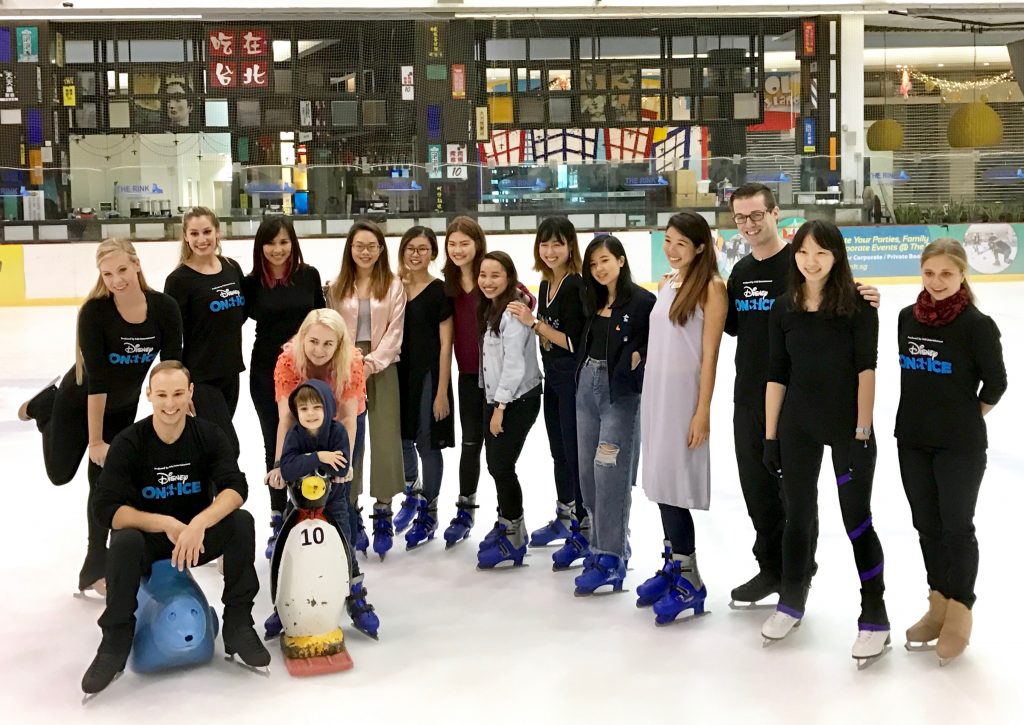 Anyway, my ever-so-cautious four-year-old decided to sit on the sidelines and watch me on the ice. Not wanting to miss out on this once-in-a-lifetime experience, I jumped into the rink with the rest of the participants.
We were taught the basics of ice skating by Julianne DiMura, Michael Helgren, Kate Mahan, Freddy Allain and Victoria Tugolukova, who have been with Disney on Ice for several years. In the upcoming The Wonderful World of Disney On Ice, they play Elsa, Simba, Rapunzel, Aladdin and Jasmine, respectively.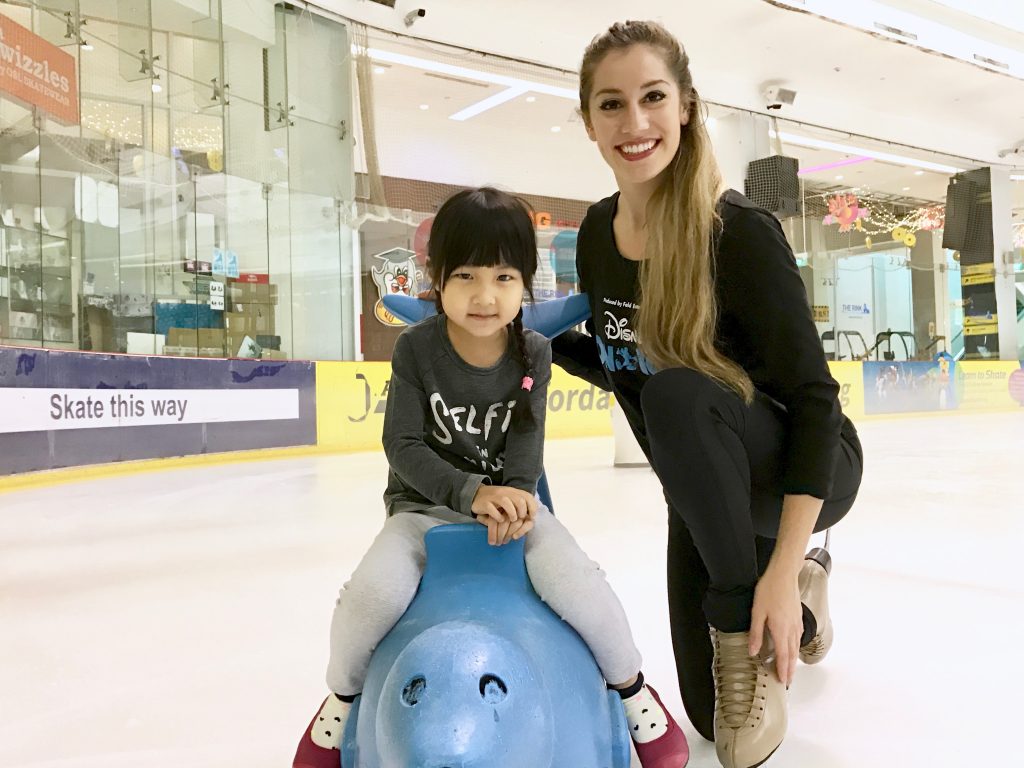 Lauren spent most of her time colouring while the PR girls tried their best to coax her onto the ice. She did not budge — even slightly (got to admire the girl for her resolution). It was only when I suggested she change into her own shoes and sit on the dolphin, instead of having to skate, that she finally relented and came into the rink for a photo with 'Elsa'.
As for me, I had a good morning workout (think: hold the core muscles, squeeze those inner thighs) but failed miserably at doing spins, hops and skating with one leg. I was beginning to feel sorry for myself when Kate told me she started skating when she was three-and-a-half. I'm guessing she is in her 20s now. Perhaps if I keep this up, by my mid-50s I can join the cast of Disney On Ice.
Kidding aside, you have to admire the talent and years of practice these performers put into their craft. The show production itself is no less impressive. To present the magic of Disney along with the grace of ice skating requires meticulous planning, coordination and countless hours of preparation.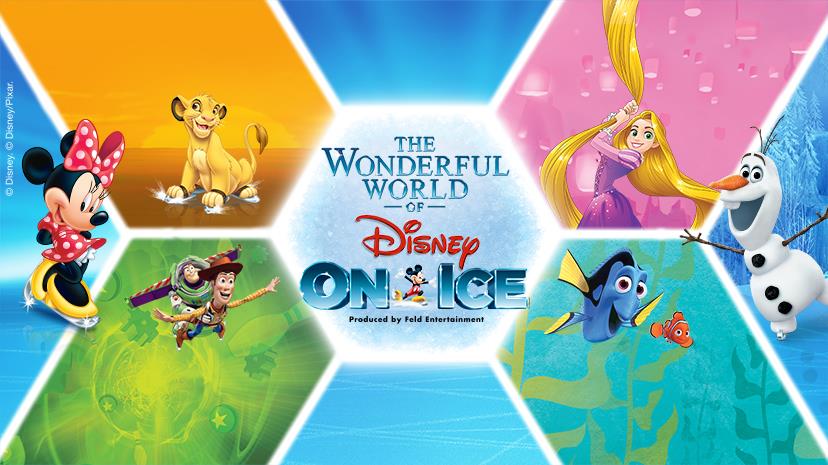 Some facts about The Wonderful World of Disney On Ice:
* It takes 17 40ft shipping containers to transport the entire production.
* The total weight of the set is around 5,896kg.
* It takes 14 hours to set up the production and just four hours to tear in down (very much like when we set up a play area for our kids, so we understand the pain).
* A total of 200,000 Swarovski crystals were placed onto costumes.
* 102 paint colours have been used to make the costumes.
* Over 300 sound effects are added in real time during the live shows.
With just 10 shows running from 15-19 March 2017 at the Singapore Indoor Stadium, don't miss The Wonderful World of Disney On Ice. It is a brand-new skating spectacular that will feature Disney classics such as Snow White, Aladdin and the Lion King, and newer stories such as Tangled, Toy Story, Frozen and Finding Dory.
Tickets are on sale at www.sporthubtix.sg, with family-friendly tickets starting at $25.
About the writer: Michelle Hon is the blogger behind The Chill Mom — a motherhood lifestyle blog which provides pregnancy, self-care, children development and mumpreneurship resources for mothers. The mother-of-three also runs The Chill Mom Maternity Concierge. You can follow her motherhood journey on Instagram (@thechillmom).
Win a pair of tickets for you and your mini to catch The Wonderful World of Disney On Ice at the Singapore Indoor Stadium on 15 March 2017 at 6.30pm. Head over to our Facebook page to find out more!