The upcoming Mid-Autumn Festival is a time for family and friends to gather and the best way to do that is to have a moon gazing party! In this story, event and floral specialist Lelian Chew (founder of The Wedding Atelier and The Floral Atelier) shares with us her top tips on how to throw a mooncake party in style.
What sort of menu would work best for a Mid-Autumn Festival Party?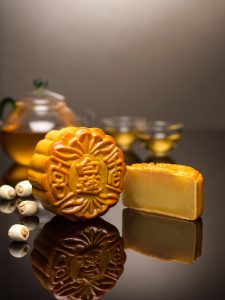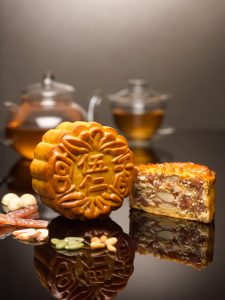 Similar to a floral arrangement, a variety of food in different colours is always helpful in grabbing people's attention at a party or an event. Mooncakes are a must-have for a Mid-Autumn party — they are regarded as an indispensable delicacy for the occasion! There are many variations of mooncake you can choose from so mix-and-match different flavours and colours to amp up your party. A good tip would be to group mooncakes of similar colour together on a multi-tiered cake stand as it creates a wow factor and makes the delicacy look more enticing and appealing.
Customised food or desserts are also well-received by both adults and kids alike. Dare to be creative and be bold with your food choices! And remember, a dish is not completed until you give it that final touch: For example, you can consider adding edible flowers as decoration, it would be a nice touch to the dish!
Can you share some suitable centrepiece suggestions?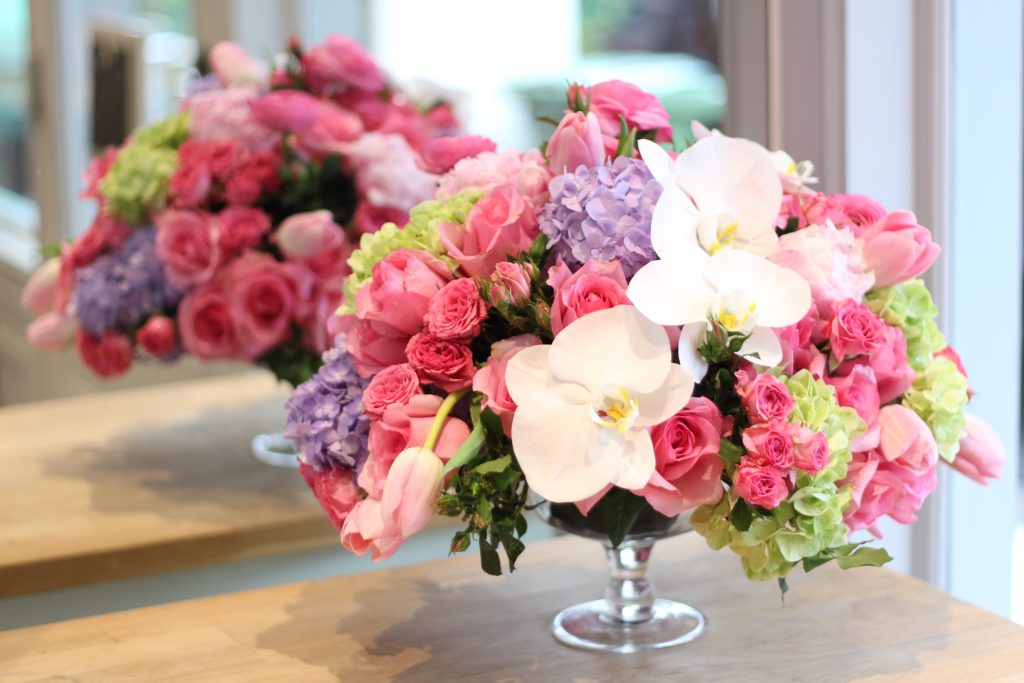 Classic Compote Arrangement
A centrepiece should always help to enhance the look of the space. Bigger is not always better when it comes to centrepiece. It is important to look at the space before determining the type of centrepiece for display.
A chic Mid-Autumn party should be modern yet traditional at the same time. Think table lanterns with ivy leaves and fairy lights draping around them — great choices for a modern Mid-Autumn party.
Or consider embellishing your dessert table with floral centrepieces as they offer a great way to transform a space for a party! There are many variations of floral centrepieces that you can explore. If you prefer an arrangement in a wild and organic style, consider a cascading floral arrangement with overflowing foliage. If you prefer a simple yet stunning arrangement, you can opt for a floral bloom box, classic compote arrangement (pictured above) or a mono-floral arrangement in a clear glass cylinder. Top it off with candles or fairy lights and your dessert table is good to go!
What are some simple yet effective decoration ideas for a mooncake party?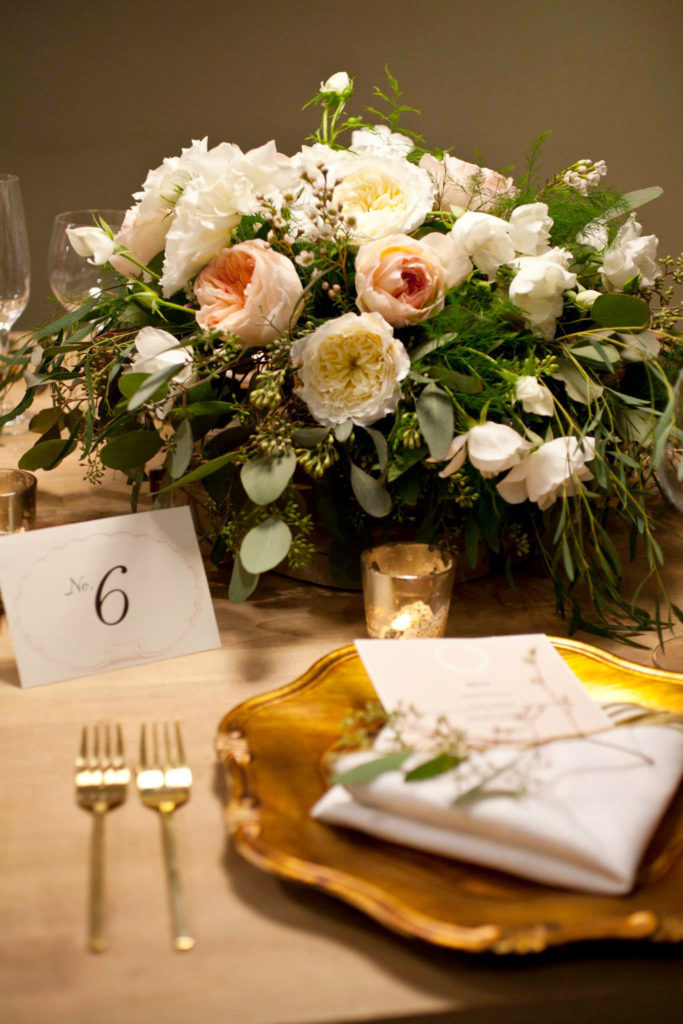 Decorations for a party or event should always be consistent. It is important to set a theme for the event and follow the theme closely to create the mood that you are looking for. Decorations need not be big or extravagant, but they should be appropriate and serve a purpose.
Consider for example, decorating the ceiling with fairy lights and lanterns to create a stunning yet modest look for the party. If the space looks empty, decorate bare walls with embellished wall art frames featuring oriental art painting, or use sizeable planters to enhance the overall look of the space. Customised place cards and menus also add a nice touch to the event as it makes your guests feel special and appreciated for their attendance.
What is your idea of a great activity that engages both the adults and children alike?
Sweets and sips over florals have got to be one of the most enjoyable activities for adults and kids. Turn your party into a meaningful and educational experience by bonding over a floral arrangement workshop. It is not only suitable for adults, kids can join in the fun too!
You can bring your party outdoors or engage an instructor to conduct private floral workshops for you and your family. We've held private floral workshops for parents with their children before, and they all had a fantastic time arranging a table centrepiece together! It's a great way for parents to bond with their kids and learn a new skill at the same time.
Can you share some advice on how to plan a party both the young and young at heart will enjoy?
Involve the kids and be open to their ideas or creations [e.g. DIY lantern making activity]! Adults will be surprised at how creative kids can be and how enjoyable it would be to work hand-in-hand with their kids.