Traditionally, a baby shower is thrown for the expecting mum to herald the birth of her little one. Usually hosted by a family member, the BFF or the child's godparent, a baby shower is a great way to gather your nearest and dearest together to celebrate this huge milestone in your life! Gifts are presented for either the mummy or the baby and are great to help the new parents out.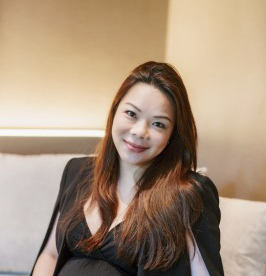 The Mummyfique team threw Mummyfique's Chief Executive Mummy, Dolores Au's baby shower at the gorgeous and classy ESPA and because Mummyfique believes in awesome baby showers, here are 10 tips to make sure your baby shower is the talk of the town:
Theme
Besides finding the perfect venue to host your soiree, the theme is key! Decide on this right from the start and you will find that the creative process flows more smoothly thereafter. Eschew common themes like 'Pretty in Pink', 'Breakfast At Tiffany's' and 'Baby Blue,' and opt for unique or elegant themes that are more one of a kind so you won't have the same baby shower as your friend. When in doubt, go with a colour theme instead, as this will help you frame the party the way you hope it will look.The theme was Regal – Ivory and Ebony for Mummyfique's Chief Executive Mummy, Dolores Au's Baby Shower at the beautiful ESPA at Equarius Hotel. The venue was chosen as Dolores' friends wanted the fourth time mum-to-be to be pampered and well taken care of.


Date
The recommended time to throw a baby shower is when you are in your last trimester. Be sure to check with your inner circle to ensure that they are present for the date you've selected. Decide if it will be a ladies only shower or a spouse-allowed fete. Some mummies choose to host their baby shower after the baby is born too. In essence, choose a date that is comfortable for you. If it's going to be too stressful for you and you're a workaholic control freak type of person (like me!), drop it.
Dolores' baby shower was held 5 weeks prior to the scheduled C-section date for her daughter, Laura's, arrival!

Invitations
Working to the theme, design an invitation card to share details of your party. Not a great designer? Fret not, a bevy of ready-made invitation designs are available on Etsy for your selection and with a little fine tuning of details, you'll have yourself a swanky invite in record time. Send your invite at least two weeks prior to the party and include RSVP details so guests can respond accordingly. Appoint a friend to manage the guestlist for you so you won't be hounded by texts for details.
Keeping to the regal theme, this simple yet chic invite was sent to guests on behalf of Dolores.
Decorations
Decorations make the difference between blah and wow. Paper pom poms, tissue garlands, fresh flowers and ribbons can turn any venue into a dazzling wonder. Most guests neglect to decorate the food table but putting personal touches to the food signs, tying ribbons on the display trays and opting for serviettes according to your theme, make for a better and bolder impression and you'll be surprised that your guests will notice your efforts. Remember if you are throwing a gender reveal baby shower, be sure to go with a neutral colour palette to leave guests guessing until your big moment!      Using black, white and cream coloured pom poms, fresh white flowers and lending pomp to the regal theme with pearls and ribbons, ESPA was enhanced into an even more delicate, elegant and enchanting venue. Desserts were decorated with the theme in mind and exuded a dainty touch of class and beauty while spa stations were accompanied with more pom poms.
Games & Activities
Plan activities according to your theme. Games are great ice breakers and help keep the mood light and fun. Nominate a friend to be the gamemaster to get guests interested and to participate in games. Remember that you will be too busy to do everything yourself so delegate to a team of buddies to help you out. Simple and fun games to organise include:
Guess The Girth
Baby Food Taste Test
Counting the number of diaper pins
Decorate a onesie for the baby
Creating a time capsule for the baby
Do prepare some prizes for winners of each game!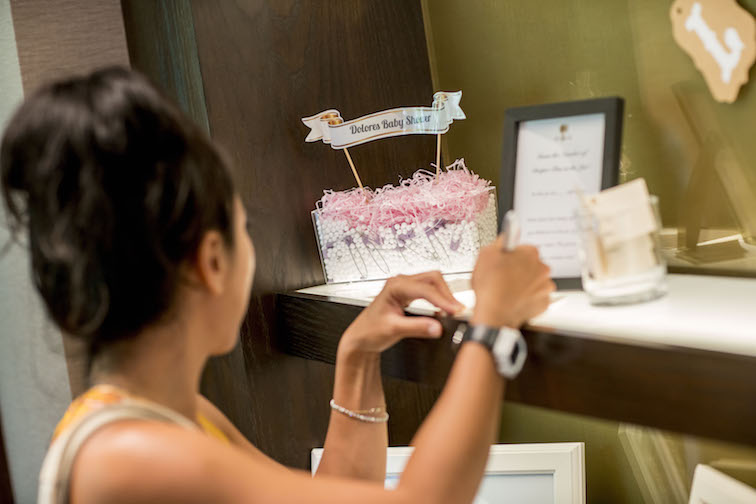 A corner of the spa was used to set up a games station so guests could participate once they arrived. Simple signages were done up to provide instructions to the games and Mummyfique scented candles awaited winners of the games!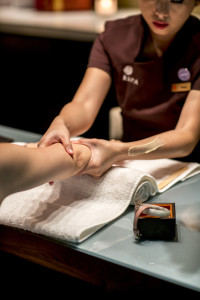 Hand and foot massages were the activities of the day and guests opted for their preferred slots to strike a good balance between relaxation and conversation.
6. Element of surprise
To have a wow factor, you need an element of surprise. Be it a surprise performer, a very welcome spa session for guests, a gender reveal cake or a piñata filled with diamonds (I wish!), keep guests entertained with a little bit of surprise.
7. Gift Registry
You will be receiving lots of gifts from well-meaning friends and relatives for your bub and you. Have a good friend take charge of your baby registry so you can make a list of gifts in various price ranges that you'd appreciate and your group of friends can shop what you requested, according to their budget. This ensures that you get the gifts you want and your friends save time shopping aimlessly.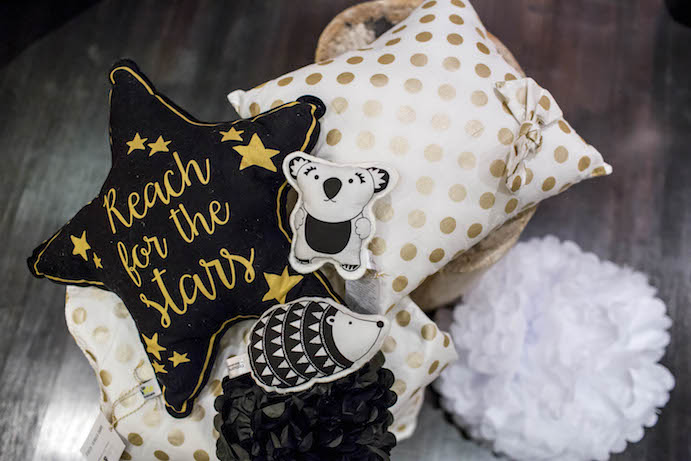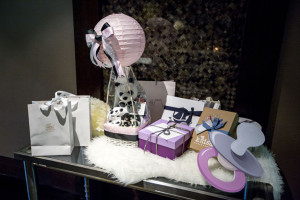 A gifts table took pride of place near the hand massage area and gifts were displayed with photo props for photo opportunities.
8. Floorplan
Space planning is everything. It will be a busy day. Expect to be pulled around for photo taking so allocate areas for each activity. Don't forget to set aside a gift table so your beautiful gifts are arranged neatly on a table and displayed for all to see. This also helps with your logistics planning and ensures you won't misplace or leave gifts behind.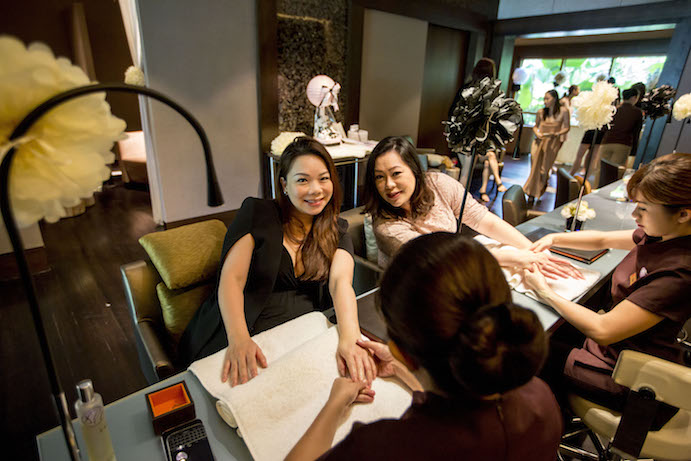 9. Photography
Time flies when you're having fun and many times, without a photographer present, the magic and precious moments are not captured. Invest in a photographer to ensure you have memories of your special day. To cut costs, designate a friend or family with a good eye and a great camera as the official photographer for the day.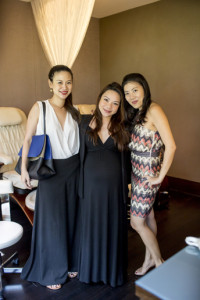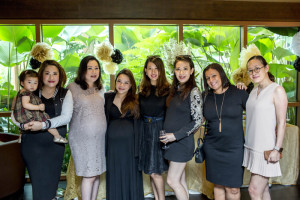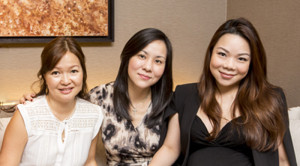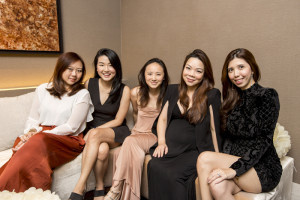 10. Party Favours
It's always nice to let guests bring home a party favour to thank them for their time, gifts and to remind them of your party. No need to break the bank for a souvenir for your friends, choose or make personalised gifts accompanied with thank you cards for everyone and it's sure to put a smile on any face.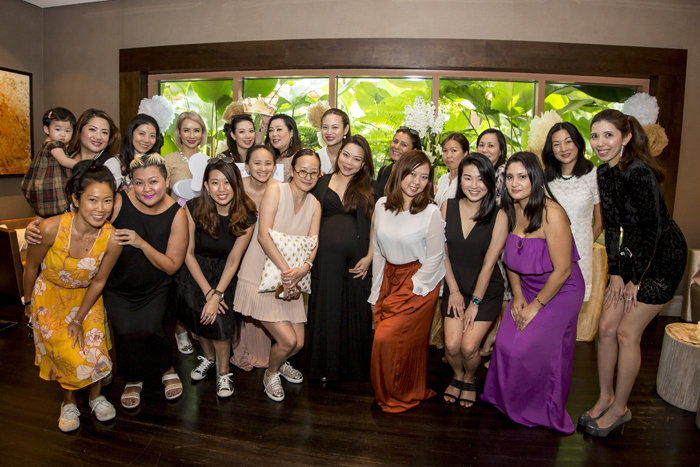 Above all, your baby shower should be fun. Remember, it is a celebration of a new life! Still think it's too daunting a task to plan a baby shower? Then, let the experts at Mummyfique throw you or your friend a celebration you'll never forget. Email [email protected] and let us work our magic!