Fresh flowers are indubitably beautiful but there is the unfortunate fact they only last a week. But, but what if my mum loves flowers, you say? Well, these two easy-to-make DIY gift ideas marry the beauty of flowers with our desire to create a Mother's Day gift that is as interesting as it is stunning.
With a dash of whimsy, two buckets of happy thoughts and a truckload of love, you are well on your way into creating a floral creation that is thoughtful and uniquely yours and one that we know will last mum a lifetime.
Frame it up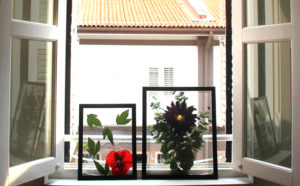 What you'll need:
Frames (IKEA)
Artificial flowers and greens (The Verge)
For a frame about 40cm x 50cm, one stalk of artificial flower will suffice
Matt Modpodge (Spotlight or Art Friend)
Transparency (Fancy Paper)
Paint brush
Tape
Scissors
Glue
Gold paint (Optional)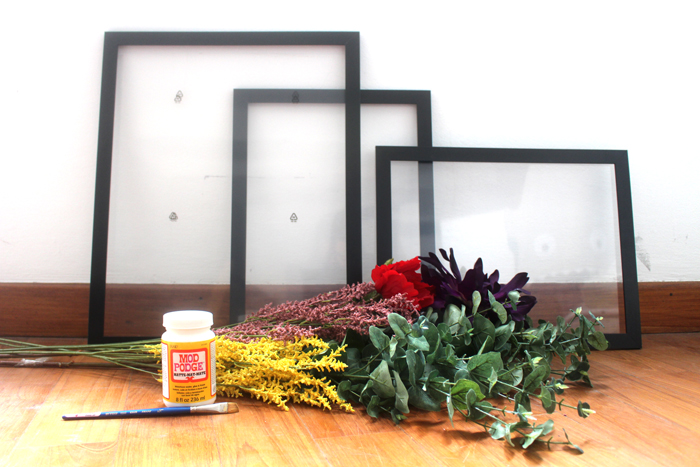 Step 1
Dismantle the flowers into layers and leave the bud aside (needed at Step 6). Start planning how you would like to arrange the flowers.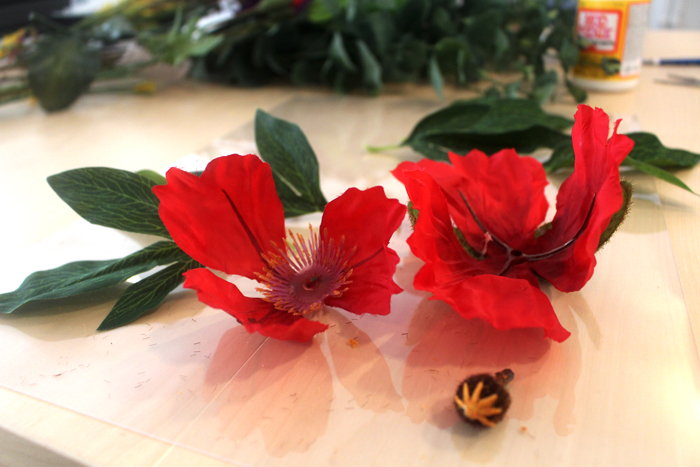 Step 2
Lay the frame insert flat on a clean surface. Arrange your blooms, overturned, on the frame insert.
Tip: Keep the arrangement of the blooms as flat as possible for better results.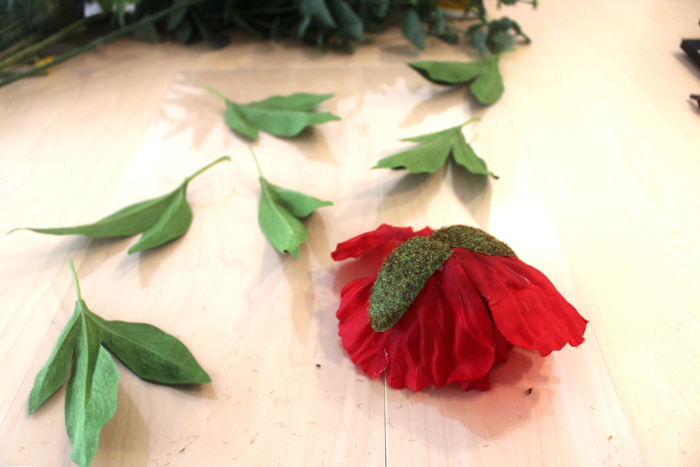 Step 3
Using a paint brush, layer the upside of your blooms with matt Modpodge.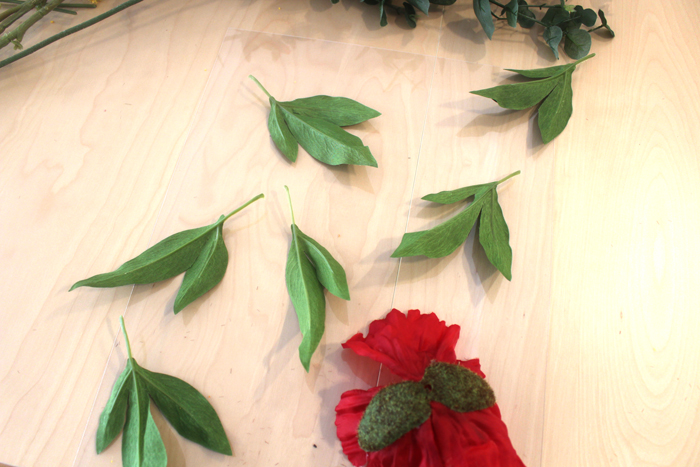 Step 4
Gently placed them back to your desired position, overturned. Fret not if it does not stick well.
Tip: Overlap flowers and leaves beyond the frame.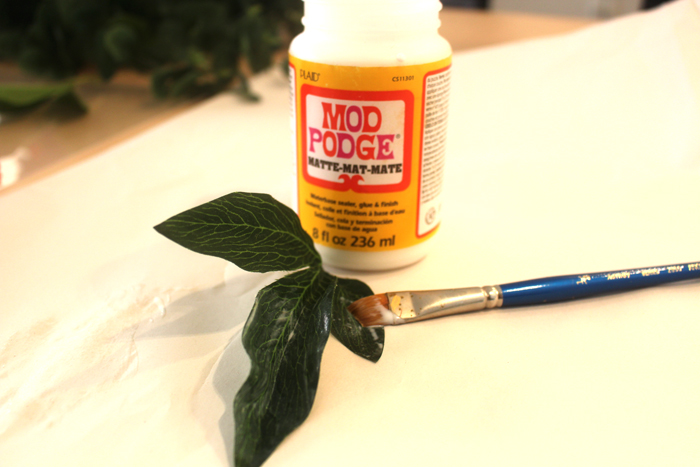 Step 5
Finalise your layout and place the transparency sheet on top.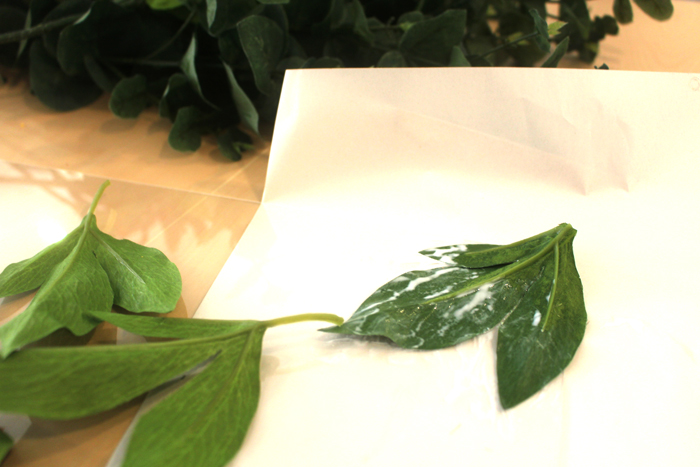 Step 6
Trim off the overlapping blooms.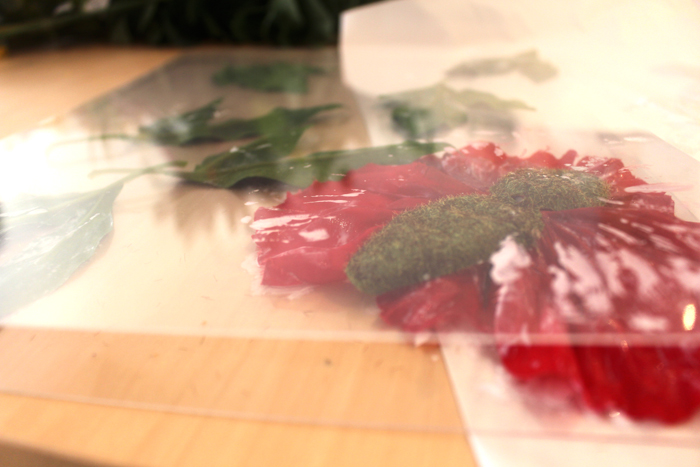 Step 7
Secure the frame insert and the transparency with tape on all four sides.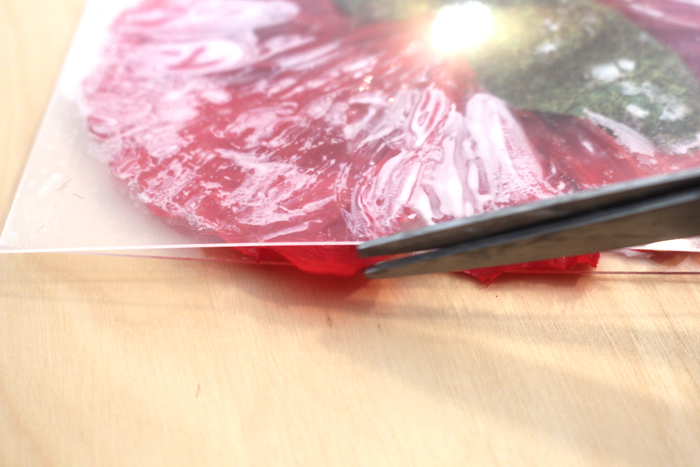 Step 8
Glue the bud of the flower on top of the frame insert.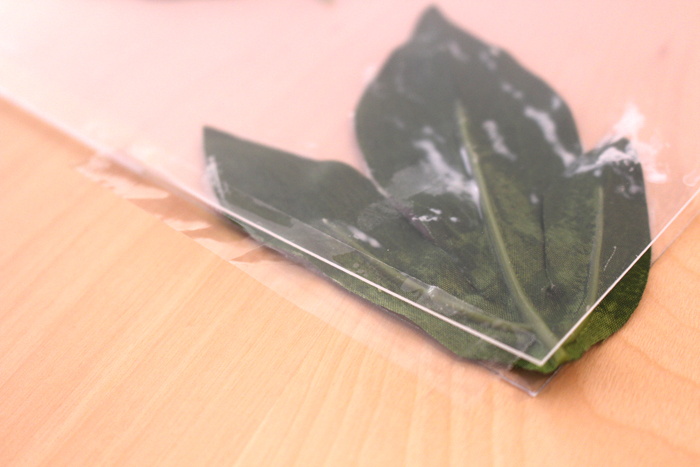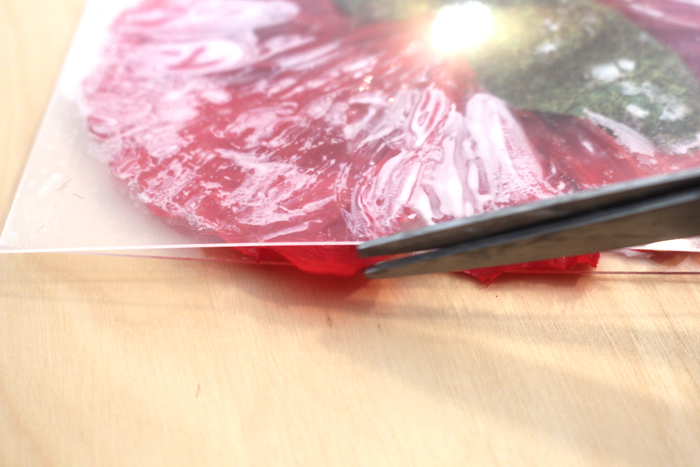 Step 9
Frame up the artwork and let Modpodge dry overnight.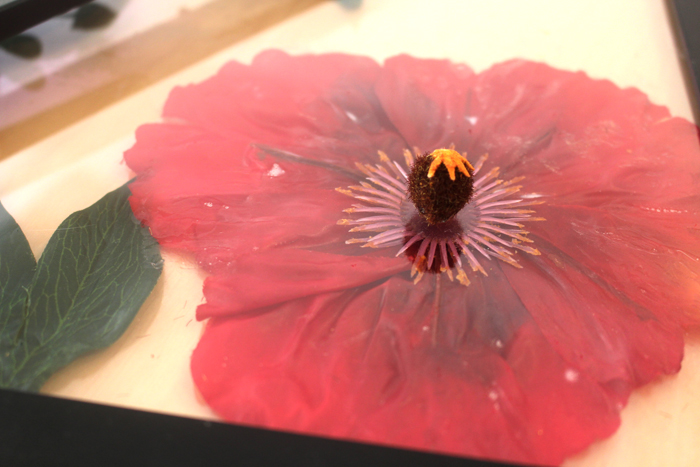 Vase with a motif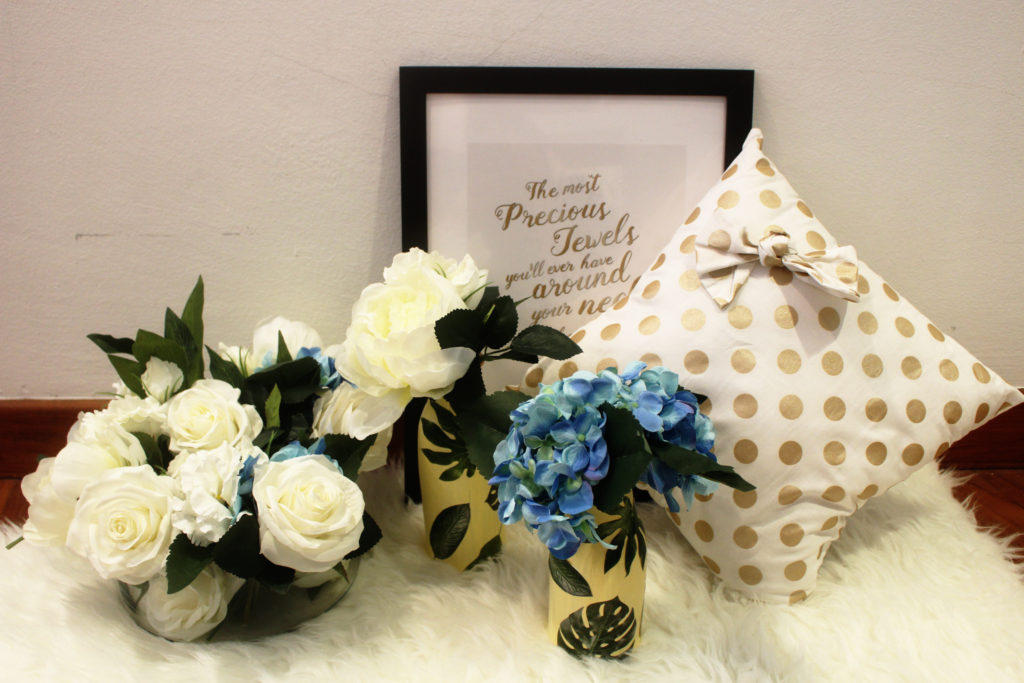 What you'll need:
Clear bottles (IKEA)
White/Off-white paint
Gold paint
Printed leaves or flower images (download here)
Flowers
Matt Modpodge
Paint brush
Tape
Glue
Scissors
Step 1
Paint  the bottle with white or off-white paint. Allow to dry thoroughly.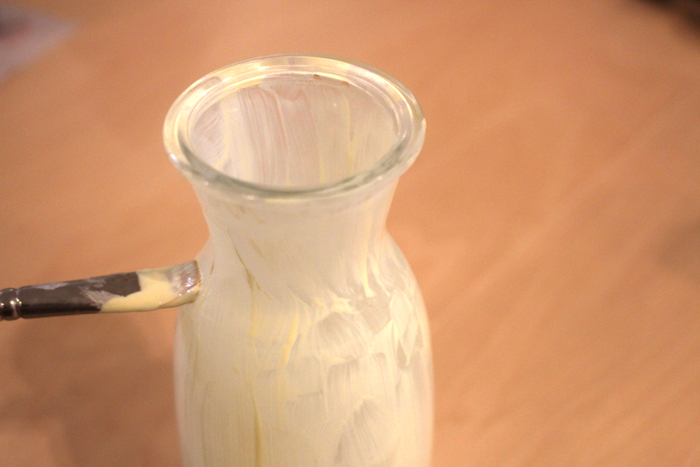 Step 2
Tape around the neck of the bottle and paint the rim gold. Allow to dry thoroughly before gently removing the tape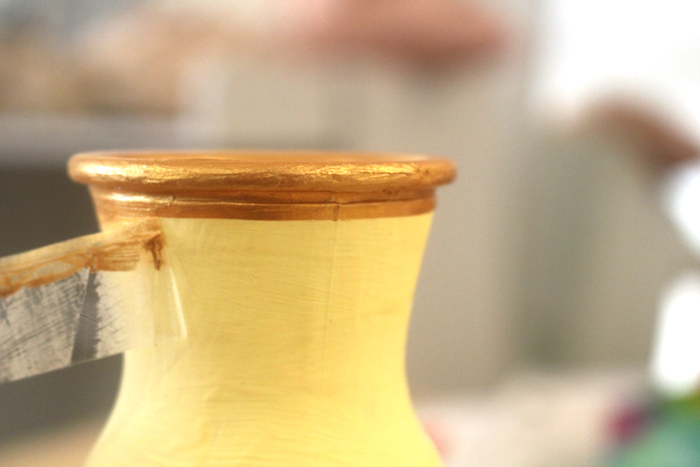 Step 3
Prepare your printouts.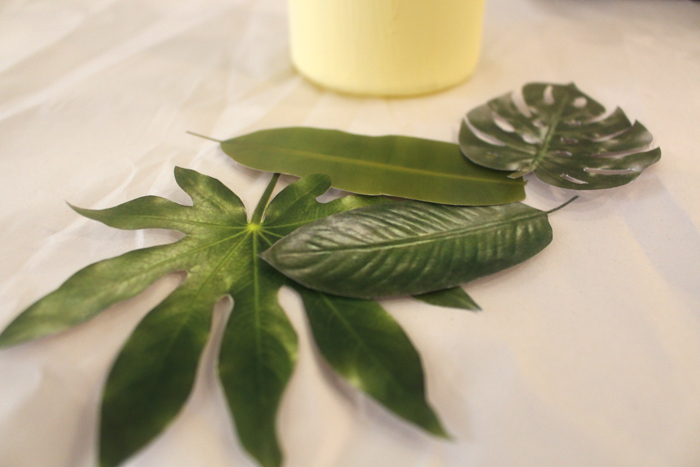 Step 4
Glue the underside of your printouts and stick them onto the bottle firmly.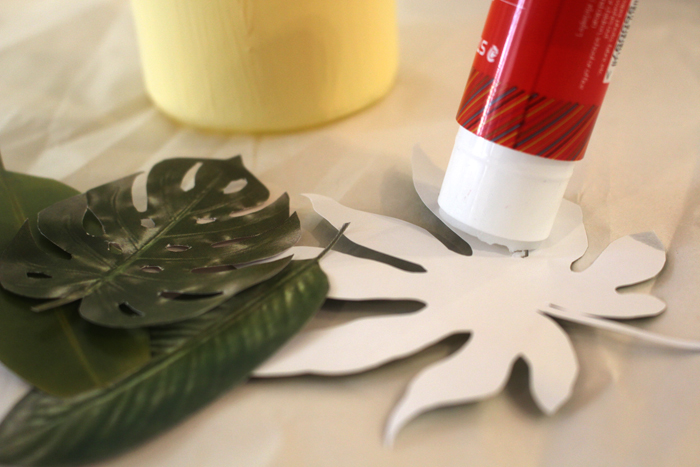 Step 5
Trim away excess materials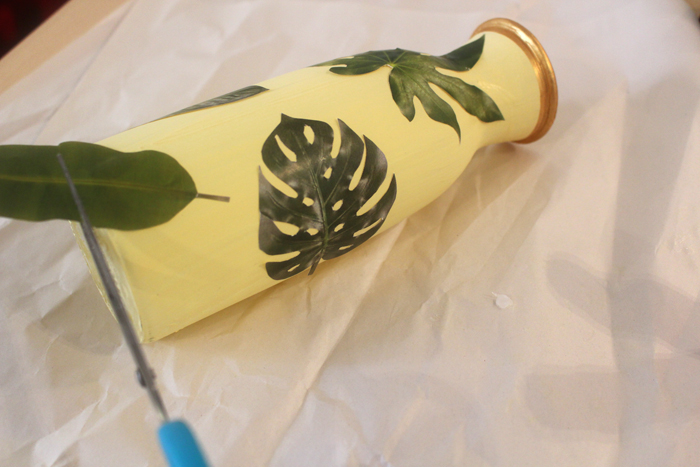 Step 6
Seal the printouts by applying a layer of matt Modpodge. Allow to dry thoroughly before filling the vase with your chosen flowers.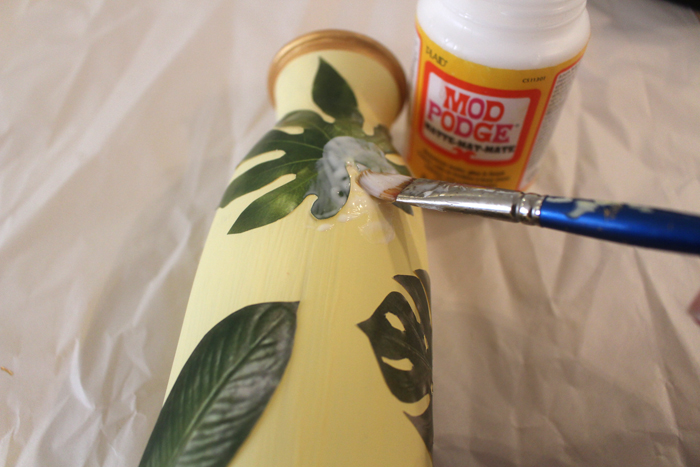 If you're not a fan of flowers, select exotic greens for a tropical look. Highlight with gold paint for an overall exquisite look.