Gu Ma Jia is known for its down to earth cooking and home-style dishes. But few know that its founder, Chan Mei Yan (who is more affectionately known as Gu Ma, which is Chinese for aunty) personally cooked for all her daughters when they were in confinement. We managed to convince Gu Ma to share two of her family recipes — Sesame Oil Chicken and Vinegar Pig Trotters — that are often cited as confinement favourites.
Sesame Oil Chicken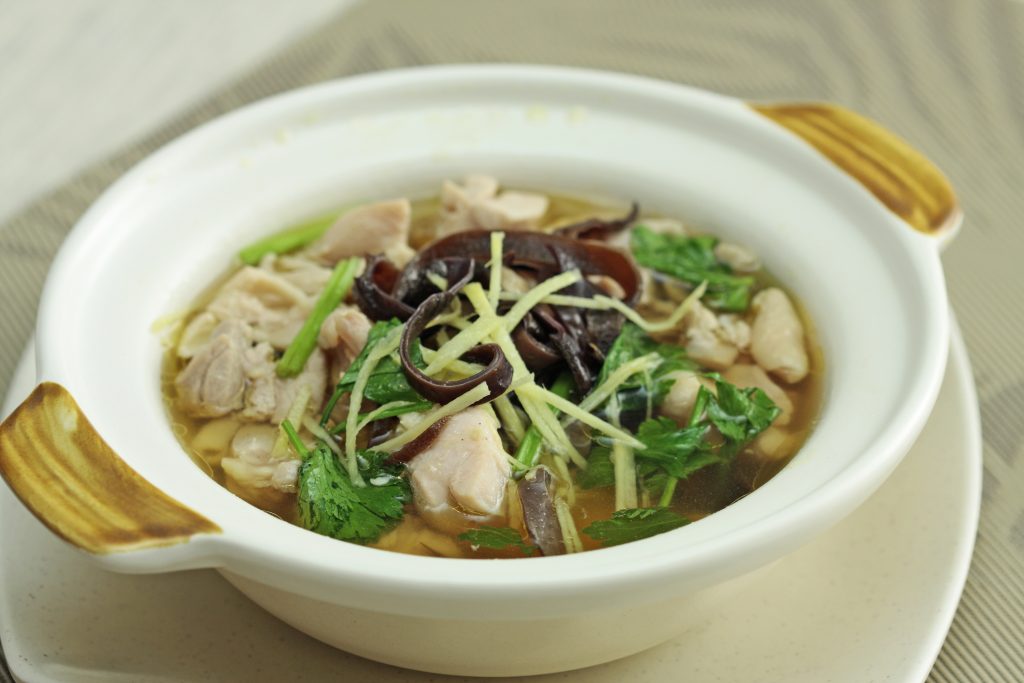 Ingredients:
300g kampong chicken, chopped into pieces
20g shredded ginger
20g celery
Some premium Hua Diao Jiu
Seasoning:
200g stock
Some salt and chicken powder
30g sesame oil
1/2 teaspoon sugar
Directions:
1. Blanch the chicken briefly in boiling water and set aside.
2. Heat up sesame oil in a claypot and saute shredded ginger till fragrant.
3. Add the remaining ingredients and seasoning and bring to a boil.
4. Turn to medium heat and continue cooking for 15 minutes.
Vinegar Pig Trotters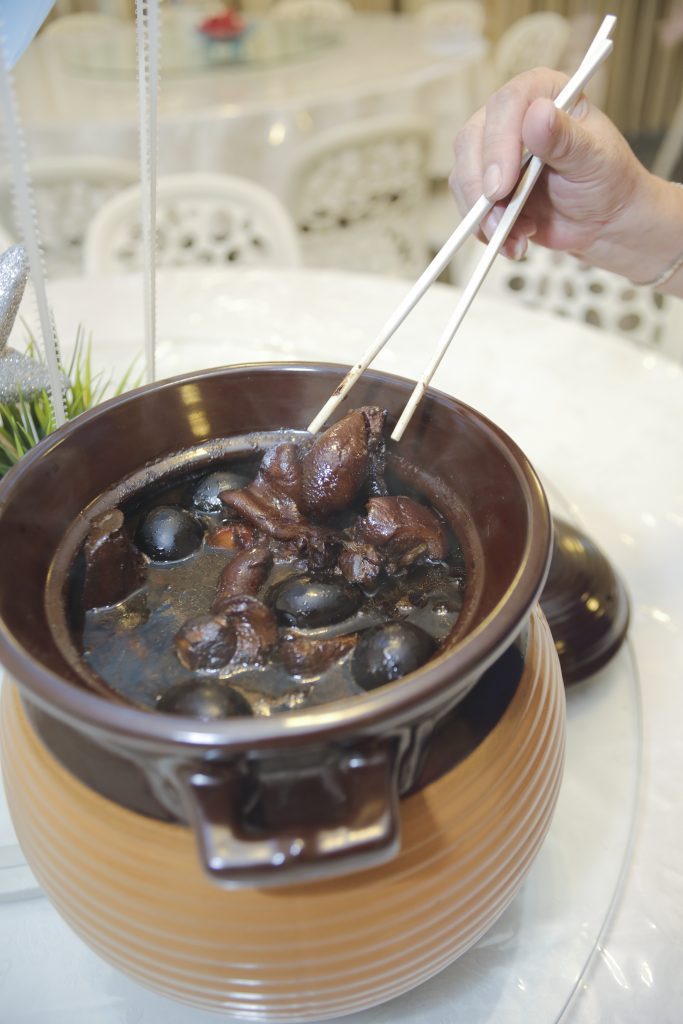 Ingredients:
1 pig trotter, chopped
1/2 ginger, skin removed and pounded
5 cloves of garlic
1 piece of Gula Melaka
200g brown sugar
1 bottle of vinegar
4 tablespoons of sesame oil
1 cup of water
1/2 bowl of Hua Diao Jiu
5 hard boiled eggs with their shells removed
Method:
1. Blanch pig trotter with boiling water to remove the blood. Remove and drain the excess water.
2. Heat the sesame oil and fry ginger and garlic till golden brown and fragrant.
3. Pour the black vinegar and cup of water into a pot, add fried garlic and ginger, brown sugar, gula melaka and cook over a small fire till the ginger is soft for about five hours
4. Add the pig trotter, hard boiled eggs and braise till soft for 30minutes, then add Hua Diao Jiu.
To read our reviews of the best confinement food providers, click here.