If you're born in the era when ABBA songs ruled your household (like I was!), then MAMMA MIA! is a must-watch as it's guaranteed to get you grooving, crooning and clapping along to well-love tunes. MAMMA MIA! is back in Singapore for its third installation and yet, this show-stopping musical still leaves audiences coming back for more.
It's a story about love, life, and friendship
Set against the idyllic Greek island, the story unfolds with a young girl named Sophie who dreams of a wedding, with her father giving her away at the altar. The only thing is, she doesn't know who her biological father is and she's set to get married the next day. Sophie goes on to explain to her friends that her mum, Donna, fell into the arms of three men within a short span of time. So now, she's got three possible dads, and has invited them all to the wedding!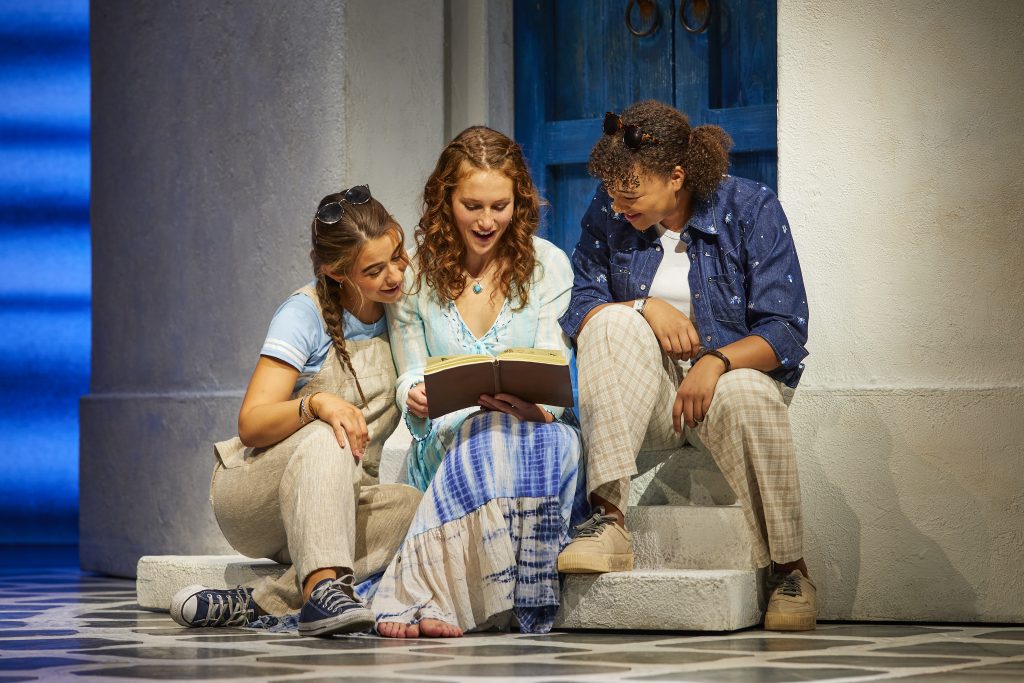 ABBA's music weaves into the narrative of the musical
The musical is a such a delight to ABBA fan! I for one, was completely enthralled by the solid cast that belted out all my favourite tunes. The musical's storyline is woven together with over 22 of the most beloved hits from the Swedish band, including classics like "Dancing Queen," "Take A Chance On Me," "The Winner Takes It All," "Does Your Mother Know," "Super Trouper," and the iconic "Mamma Mia!" The in-person experience of the musical is beyond words and the vibrant energy that fills the auditorium makes it a night to remember.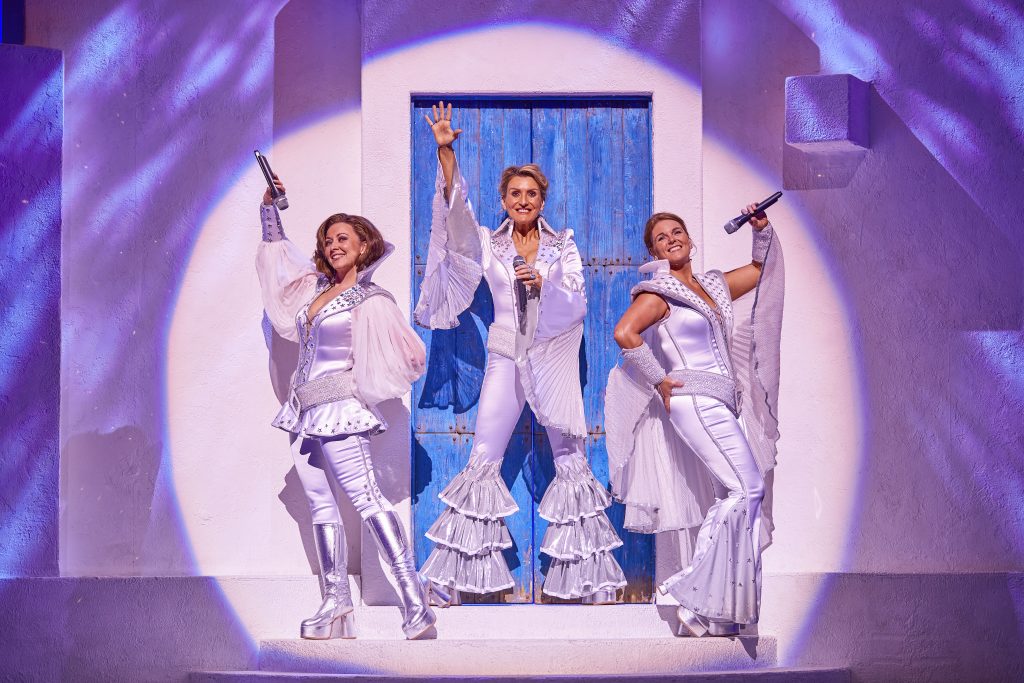 A worldwide sensation
The hugely successful English-language International Tour premiered in Dublin in September 2004. To date, it has visited 41 countries, performed more than 3,500 shows and has been seen by over 7 million people. In 2011, MAMMA MIA! became the first Western musical ever to be staged in Mandarin in the People's Republic of China. It became the 8th longest running show in Broadway history where it played a record-breaking run for 14 years.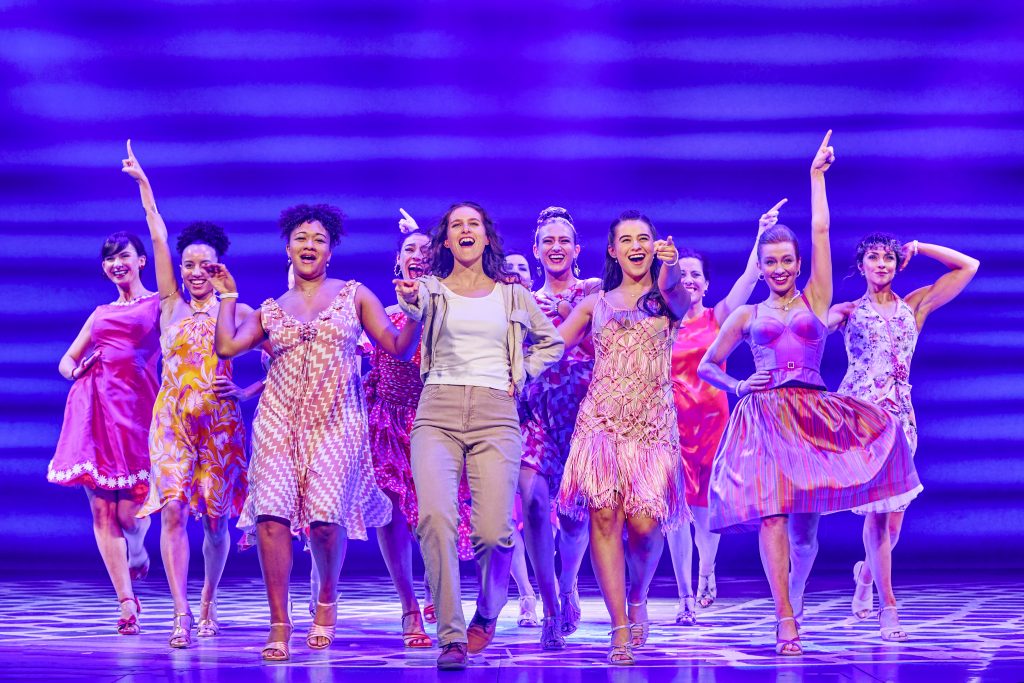 Fun facts about MAMMA MIA!
Did you know that MAMMA MIA! has premiered in more than 450 major cities worldwide – faster than any other musical in history – and been seen by more than nine million people in London alone? Let's talk about lycra! 400 metres of it to be exact! Yes, that's the amount of lycra it took to make the Super Trooper costumes. And that's not all. There are approximately 33,000 rhinestones on the Super Trooper costumes, all sewn by hand!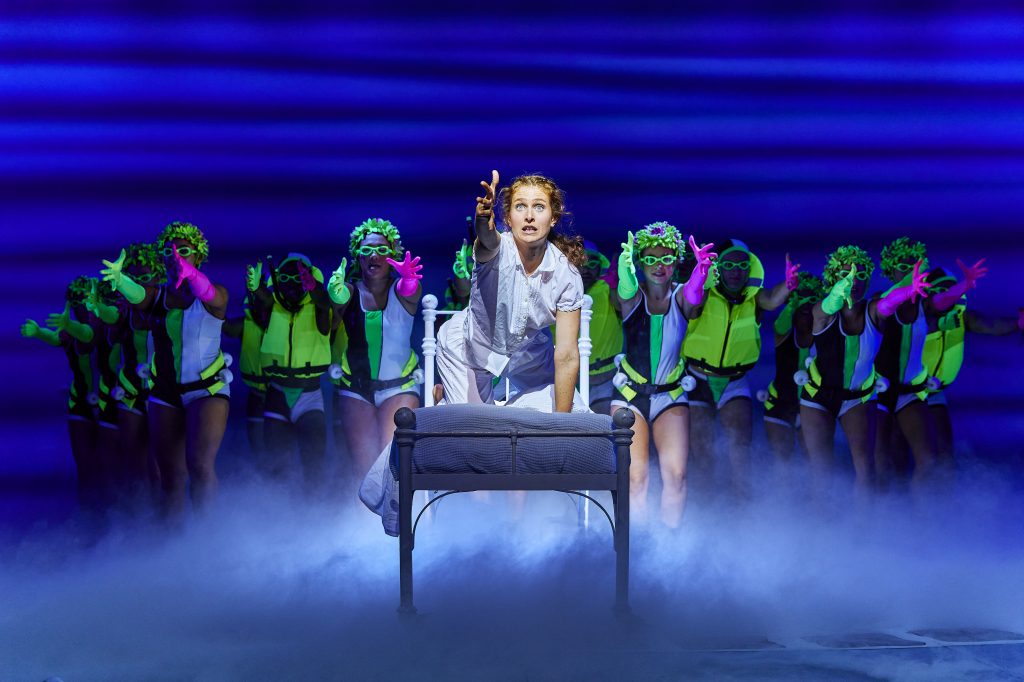 Show-stopping performances by the solid cast
20-year-old Sophie, played by Jess Michelmore, is beyond doubt the star of the musical. Her dynamic vocals and artistic skills draw out the character as she pursues a journey of self-discovery in her quest to find her biological father. The Donna and the Dynamos trio also takes the stage with their over-the-top costumes and dance numbers that has us dancing away along the isles of the auditorium. The energy that filled the Sands Theatre was truly amazing and it couldn't have materialised without the star-studded cast.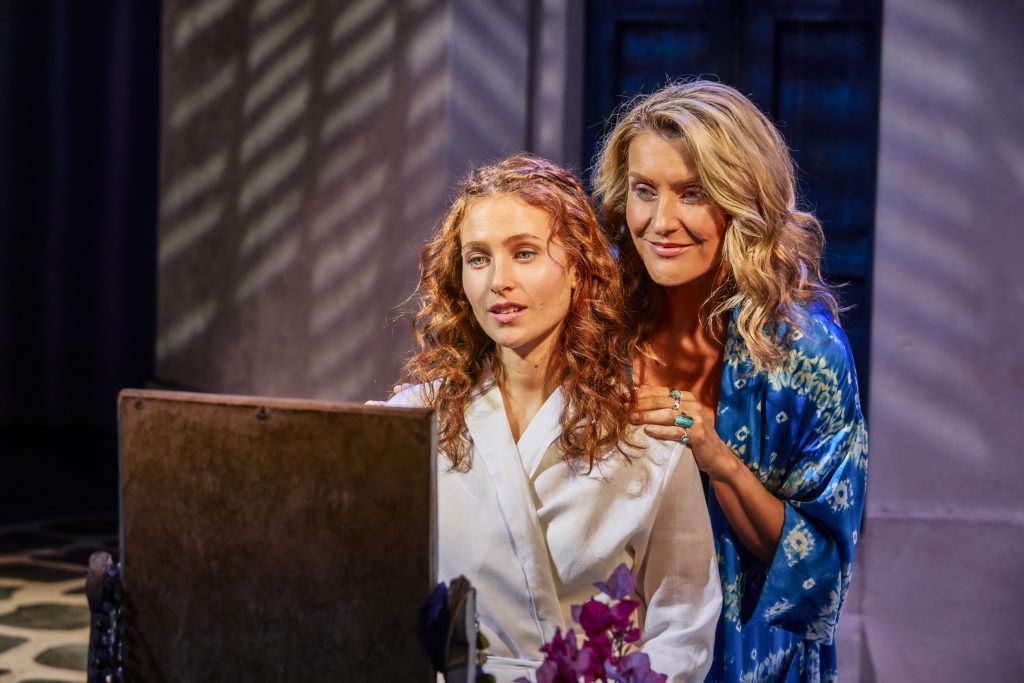 A family-friendly or girls-night-out musical that's worth every penny
Even if your kids are not familiar with ABBA, I guarantee that this is one musical that'll have them gawking at the outlandish outfits and they'll soon fall in love with the catchy tunes. Some scenes do have sexual innuendoes so gentle parental guidance is advised. Overall, it's definitely a great musical for a perfect night out for mamas to let their hair down or an outing for the whole family. We love it and know you'll do too! Get your tickets today!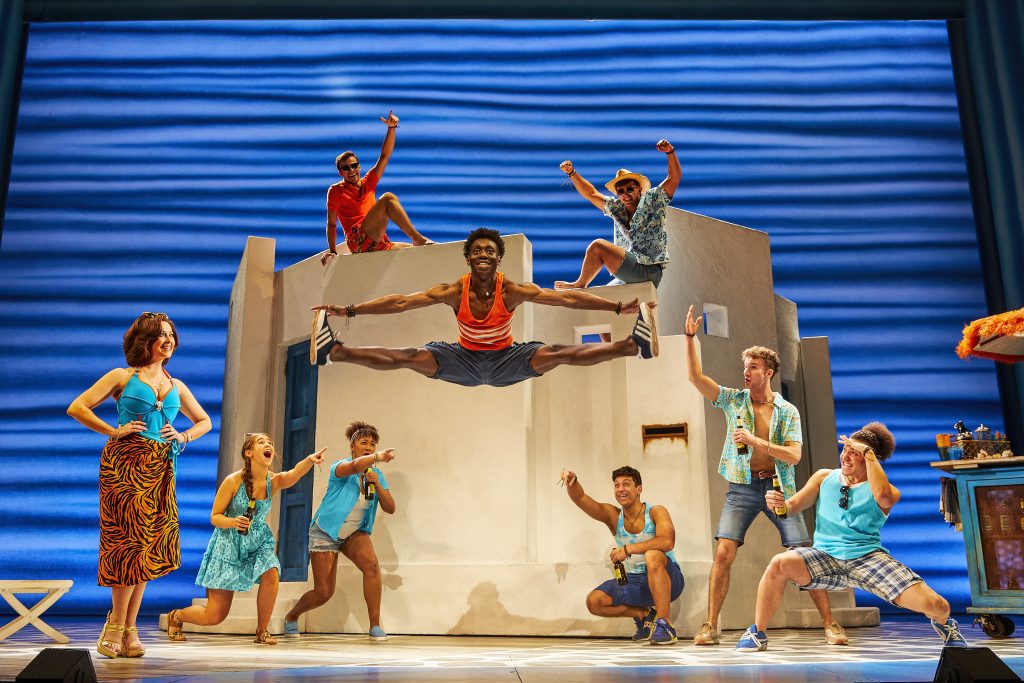 "MAMMA MIA!" is produced by Judy Craymer, Richard East & Björn Ulvaeus for Littlestar in association with Universal andNGM and presented in Singapore by Base Entertainment Asia under the direction of Chantal Prudhomme.
When: Now to 5 November 2023
Where: Sands Theatre, Marina Bay Sands
Performance Times: Tuesdays to Thursdays; 8pm | Fridays; 8pm | Saturdays; 2pm & 8pm | Sundays; 1pm & 6.30pm
Performance Duration: 150 minutes including 20 minutes intermission
Ticket Booking Links:
https://www.marinabaysands.com/entertainment/shows/mamma-mia.html
https://www.sistic.com.sg/events/mammamia1123
Images courtesy of Base Entertainment Asia.