Mooncakes, glorious mooncakes! If you've yet to get yourself and loved ones some, here are Mummyfique's top selections with unique flavours and gorgeous packaging. From timeless classics like those with lotus paste and salted egg yolk to out-of-this-world fillings such as truffle bak kwa and bird's nest, we've got our top six selections right here just to satisfy your last minute mooncake cravings!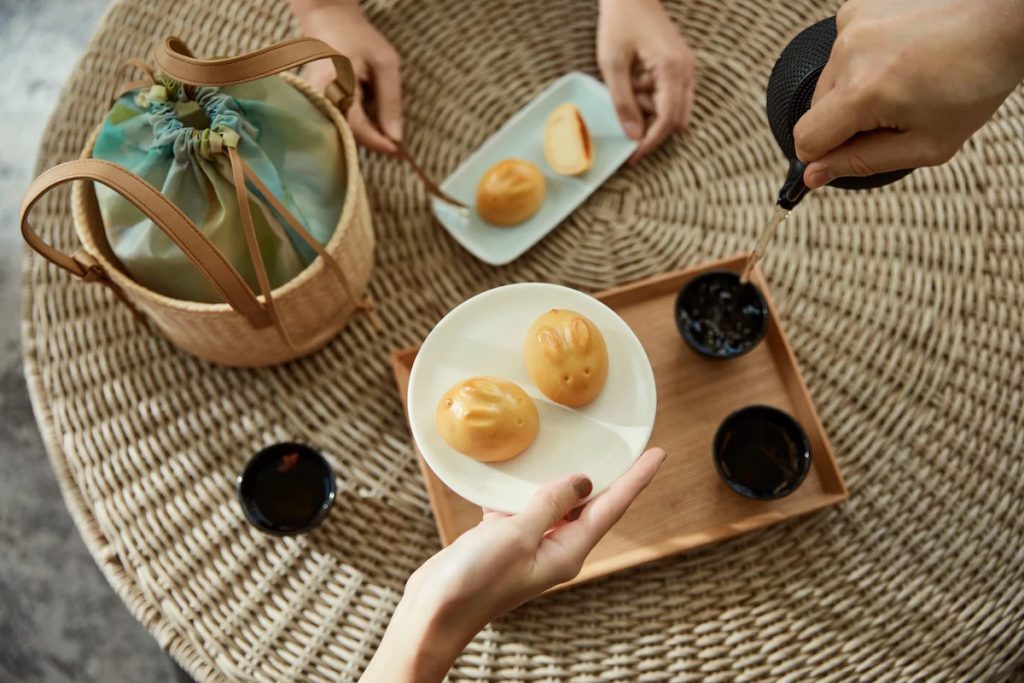 Bynd Artisan and Sunday Folks present their bunny-shaped mooncakes with the "Tùgether Again Mooncake Basket". This year, the Sunday Folks team has created a baked version of the mooncake, with an exquisite shiro-an (white bean) filling with yuzu zest. This traditional dessert gets a modern style update that's fashionable and functional. It is tasty on the inside, tasteful on the outside. The individually-boxed mooncakes comes in a set of six. Not only are the mooncakes packed in a bamboo and vegan-leather basket by Bynd Artisan but also comes with a nylon dustbag. Every detail of the mooncake basket has been made from a place of joy to give joy. That includes the print featured on the box, dustbag and paper bag by The Letter J Supply.
The "Tùgether Again Mooncake Basket" retails at S$88.00 (excluding delivery**). Available for purchase and self-collection in-store at:
Bynd Artisan + Sunday Folks ION Experience Store – Bynd Artisan Holland Village Atelier
Bynd Artisan Raffles City Atelier
Sunday Folks Holland Village
Also available online at https://www.byndartisan.com/products/tugether-again-mooncake-basket or https://order.sundayfolks.com/collections/mid-autumn-collection-2022.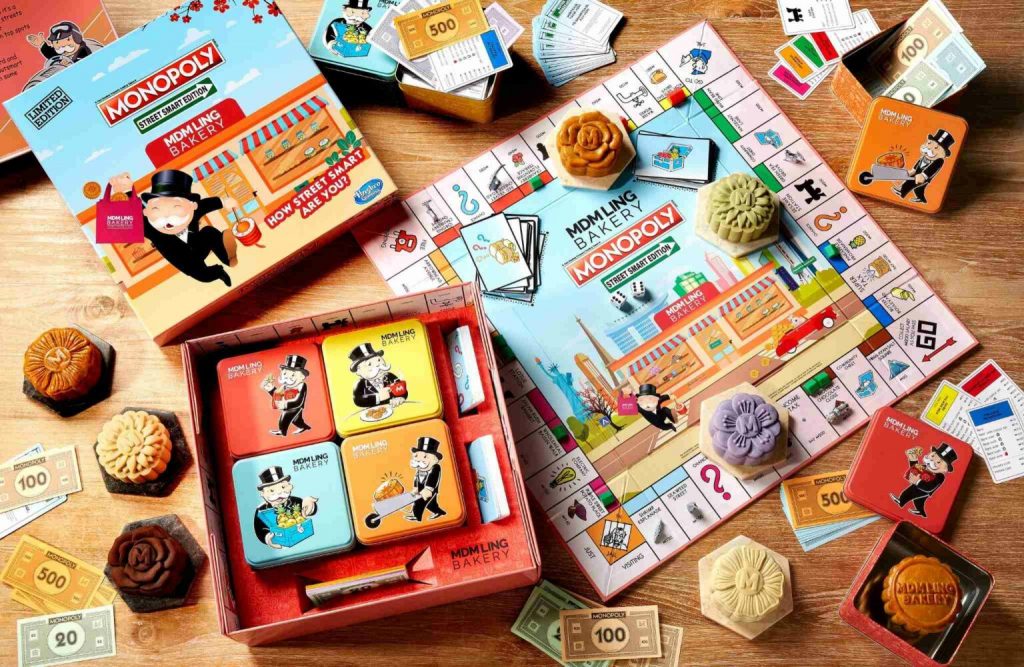 This has got to be one for the whole family to enjoy! The Monopoly game mooncake game box from Mdm Ling Bakery is such a treat and perfect for a keepsake this Mid-Autumn season. Each mooncake box unwraps into a game board. You get a choice of four mooncakes which you can choose from over 18 flavors including osmanthus goji berries and coffee caramel. Additionally, you can purchase uniquely flavoured Kueh Lapis mooncakes that feature amazing flavours in each layer like coffee tiramisu and pandan. Grab them now for a limited flash sale of 25% off!
Address: 38 Ang Mo Kio Industrial Park 2, #01-05, Singapore 569511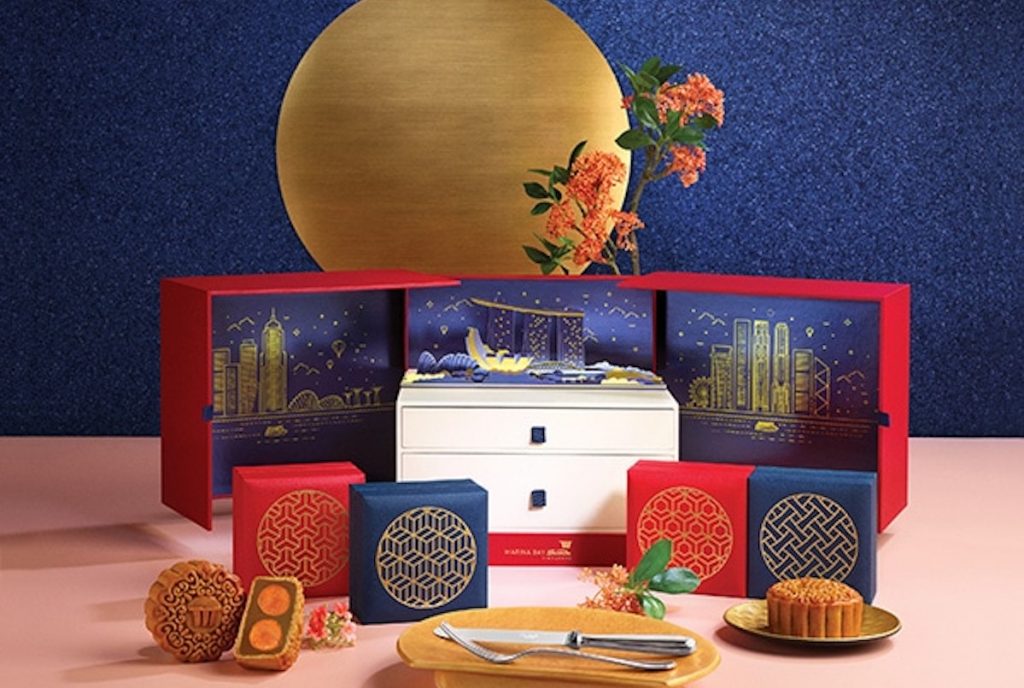 It's definitely pure indulgence as you dine in luxury with your family in the comfort of home this Mid-Autumn Festival. Marina Bay Sands Mid-Autumn mooncakes this year features a selection of top-notch fine dining ingredients in bite-sized goodness. Their premium box includes unique flavours like bird's nest, truffle bak kwa and XO dried scallop. What's more, you can select from three exquisite box designs that come with a beautiful emblem of Marina Bay Sands and can be illuminated by the built-in LED light switch! Fantastic!
Address: B2, The Shoppes at Marina Bay Sands (Sampan Ticketing Counter)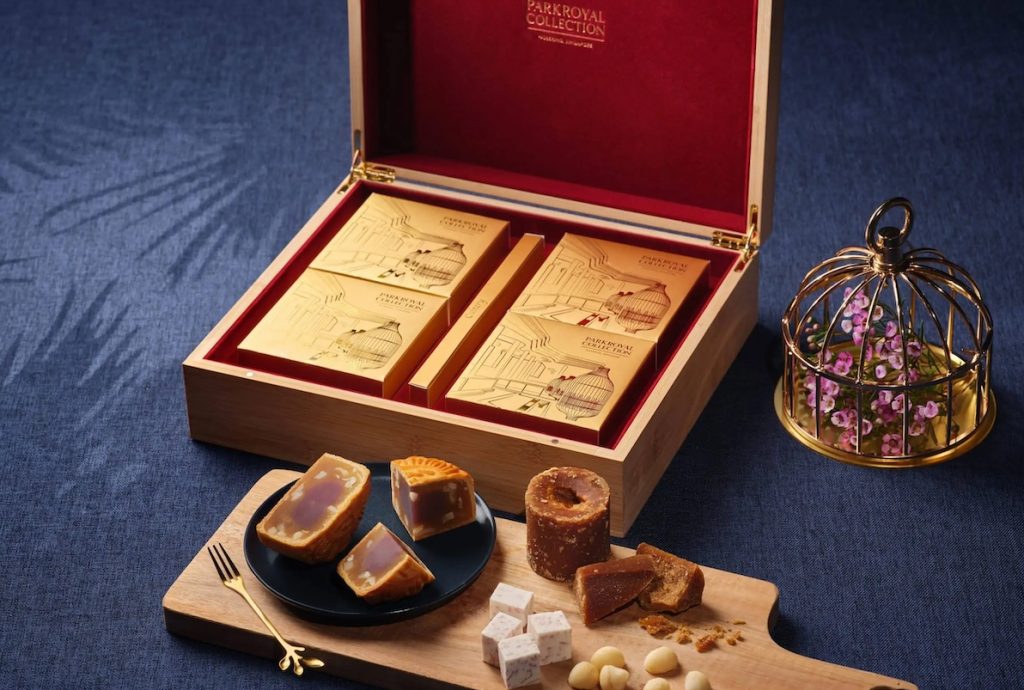 PARKROYAL Collection Pickering is offering a perfect blend of local, traditional and modern mooncake varieties this Mid-Autumn Festival. One of the hotel's delectable selection of mooncake flavours include macadamia nut with delicious gula melaka with yam paste. Another unique flavour is mooncakes with white lotus paste, egg yolk, cranberry bits that's filled with raspberry paste. These tasteful treats come in a premium bamboo box. The best part? You can not only repurpose the box, but also give it as an elegant gift for friends and loved ones.
Address: 3 Upper Pickering St, Singapore 058289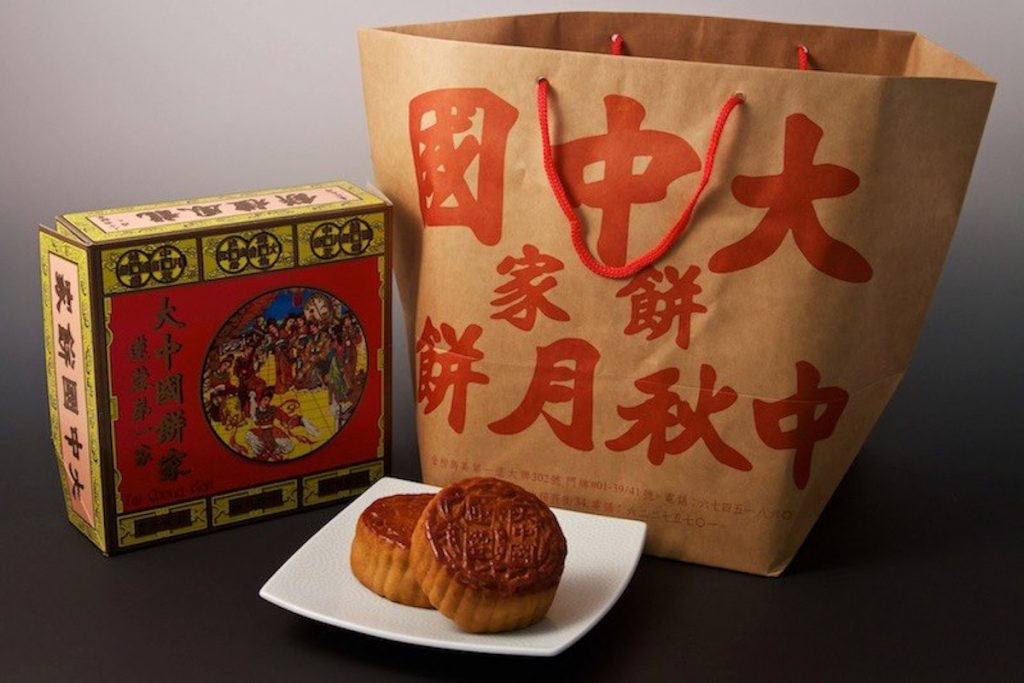 Tai Chong Kok is the place to head to if you're looking for traditional mooncakes. The bakery has been making mooncakes and Cantonese pastries the same way since 1935 from scratch as well as by hand. Tai Chong Kok's mooncakes reflects their genuine taste of tradition. They are, for instance, one of the very few bakeries left in Singapore that still produce fresh lotus paste by using 100% pure lotus seeds with no preservatives added. Aside from that, they form their mooncakes with the same traditional wooden moulds from their original Sago Street shop in Chinatown more than 80 years ago! Click here to browse their selection. You can also pick up their mooncakes from the various outlets.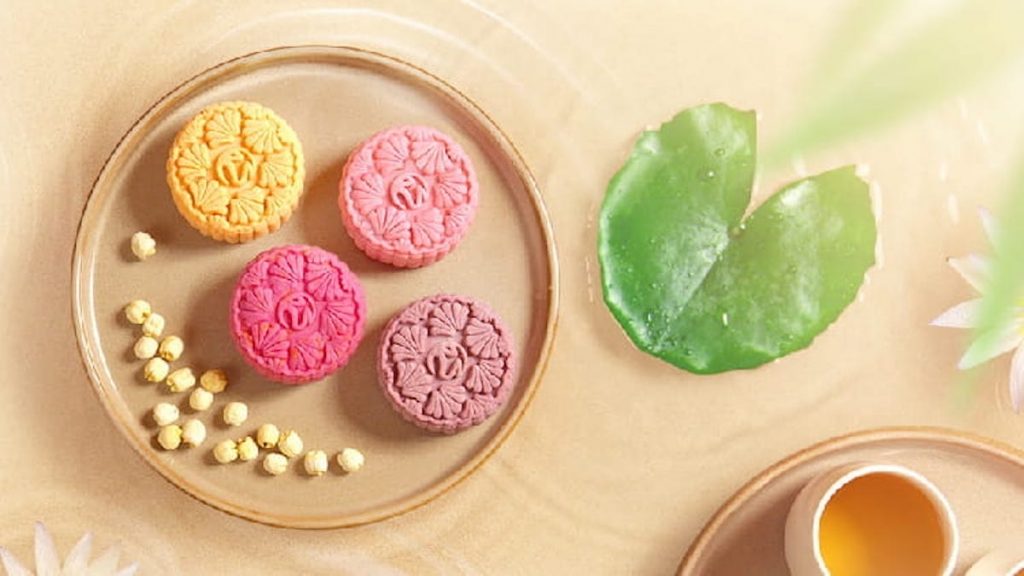 Let's celebrate pure indulgence this Mid-Autumn Festival with delectable mooncakes from Resorts World Sentosa. Award-winning chefs and Michelin-starred restaurants create finely crafted mooncakes. You can relish healthy contemporary flavours like caviar, champagne infused snow skin and white chocolate ganache. The best part? You can pair the lovely mooncakes with invigorating teas and Perrier-Jouët Champagne! We guarantee that you'll be captivated by the delicate textures and divine flavours of this year's offerings.
Address: Collect from the booth located at Hotel Michael's Lounge.
Other Mooncake Selections Here!
Goodwood Park Hotel, www.goodwoodparkhotel.com
Hai Tien Lo, www.panpacific.com/hai-tien-lo
Imperial Treasure Restaurant, www.imperialtreasure.com
TWG Tea, www.twgtea.com
Yan, www.yan.com.sg
Goodness Eats, www.goodnesseats.com
Bud Of Joy, www.budofjoy.com
The Capitol Kempinski Hotel, www.shop-capitolkempinski.com
DurianBB Singapore, www.durianbb.com.sg
Singapore Marriott Tang Plaza Hotel, www.tangs.com/singapore-marriott-tang-plaza-hotel
Fairmont Singapore, www.fairmontathome.com
Gin Thy, www.ginthye.com.sg