By Lightfoot Travel
If you're looking for somewhere to go for a short holiday during the upcoming September school holidays (3 to 11 September 2016), here's a list of the best cities and hotels/resorts that families can visit for a quick getaway.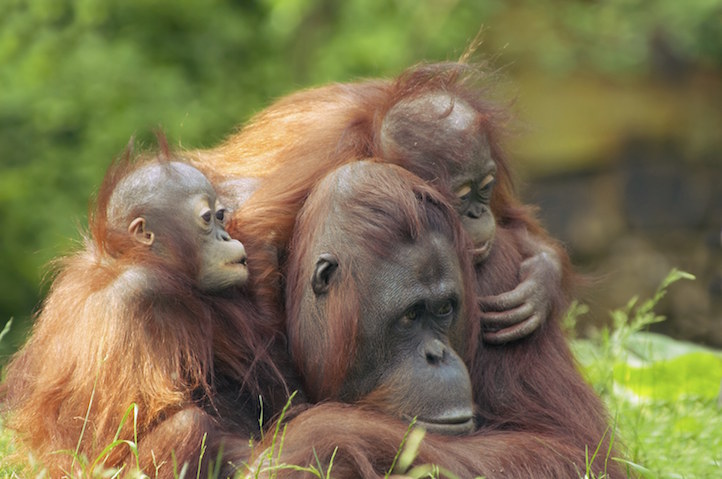 For nature lovers, Borneo is an ideal short break away from city life.
Stay: Sepilok Nature resort. Located next to the Sepilok Orangutan Sanctuary, this is the perfect base from which to spot orangutans.
Highlights:
Spotting orangutans. Not only is the Orangutan sanctuary next to the resort, the harmless creatures occasionally appear in the garden of the hotel.
Take a ride on a 12-seater boat along the Kinabatangan River to spot monkeys, gibbons and even a pygmy elephant if you're lucky.
Enjoy a jungle brunch at Lindung Sepilok. While you are re-charging your batteries with a latte, children can tuck into homemade burgers and milkshakes.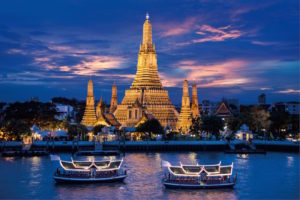 One city-break that is sure to be a hit with the kids is Bangkok. Aside from floating markets and grand temples, there is a vast array of activities on offer.
Stay: The Peninsula, Bangkok is excellent for families, with interconnecting rooms, a kid's menu and a wide range of activities and programmes. Budding chefs can learn to cook at The Peninsula Kids Academy's Junior Chef or take an art class.
Highlights:
If it's a very hot day, stay indoors and visit the impressive Children's Discovery Museum at Chatuchak Park. There's a Dino Detective Park (everything you'll ever need to know about pre-historic mammals), a brilliant outdoor playground (with fountains to cool down) and a Science Gallery.
Take a boat from The Peninsula to Wat Pho where you'll find 46-metre-long reclining Buddha.
Feed the turtles at the turtle pagoda or the fish at Wat Yannawa.
 3. Langkawi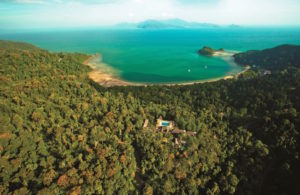 While we all want to relax on holiday, having children to entertain can sometimes put a stop to this, especially when there is little in the way of entertainment on offer. That is why it so important to choose a hotel or resort that caters well for the little ones, and we don't just mean because it has nannies on tap. The Datai in Langkawi is one such place, and the activities on offer mean you can enjoy a holiday with your children.
Stay: At the Datai (pictured), we recommend getting a two-bedroom villa on the beach, or if you have a larger brood the four-bedroom Villa Hutan Datai that has a huge garden, private pool and large dining/living room.
Highlights:
Guided nature walks, mangrove tours and organised treks
While you test out the cocktails, send the kids on a shell-seeking mission and see how many frogs they can find in the mini ponds by the bar. They'll be hours.
Teens will enjoy the kayaking, swimming and watersports lessons.
Educate their palettes with the Datai's mild curries or fresh fish at the laid-back Beach Club.
Children can join the Young Explorers Club at the neighbouring Andaman hotel for hermit-crab hunts, forest foraging and games of kayak tug-of-war. 
4. Bali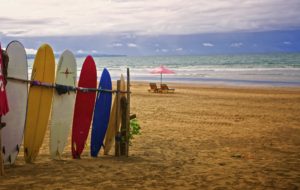 September, in our opinion, is one of the best times to visit Bali. Just after high season, the prices start to drop and the weather is still good. Bali also boasts a plethora of kid-friendly hotels and villas (for those who want the utmost privacy), activities and tasty local food.
Stay: If you're after a villa, we recommend Puri Bawana in Canguu (beach pictured), a five-bedroom luxury villa with swimming pool, set amongst two acres of emerald rice fields, and within walking distance of the beach.
Highlights:
Brunch at Starfish Bloo — while parents are feasting, the children are kept entertained with face painting, sandcastle building and swimming.
Take surfing lessons.
Try watersports such as wakeboarding and paddle boarding.
Lightfoot Travel is a Singapore-based luxury tour operator specialising in designer holidays to countries spanning all seven continents. A holiday with Lightfoot is guaranteed to be inspired, inventive, and perfectly tailored to suit you and your family's needs. Visit www.lightfoottravel.com or call +65 6438 4091.