In this column, the Mummyfique founders highlight some of their favourite product finds that they've come across — some stylishly desirable, some useful, and some that they just think are must-haves because they're fun!
Dolores Au: House of Sheens Impavido Clutch
Most women I know would say, "you can never have too many bags".  And I hear this all the time from my mother, to sisters, to girlfriends who adore their designer carry-alls and clutches. I'm a weird one; I belong to that tiny group of girls that prefer receiving a Michelin-starred restaurant voucher, a lovely case of 1998 Krug Champagne or half a dozen divine Château d'Yquem over a five-figure crocodile skin arm-hanger anytime. So I hardly spend on bags, with most of them gifts from the loving husband.
But I know a good deal when I see one and I'm a big supporter of Singapore labels.  My latest find that falls into these criteria? Local brand, House of Sheens, founded in 2012.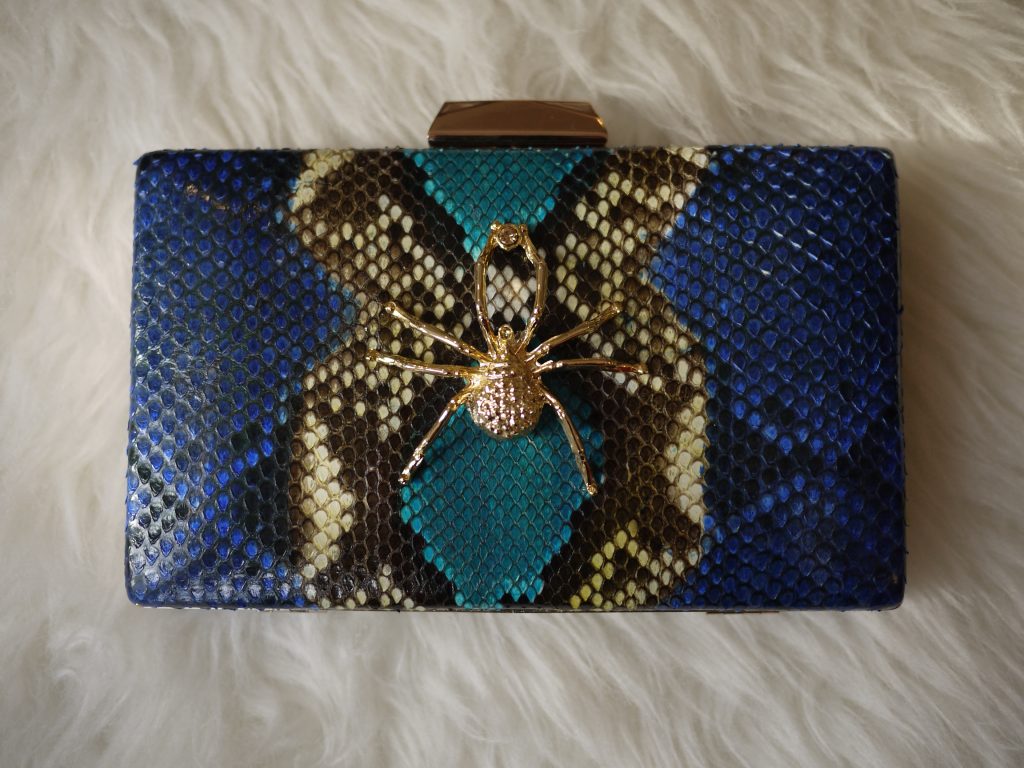 What is there not to love about this beautiful House of Sheens exotic skin clutch? It's crafted from genuine python skin leather and is spacious enough for a phone, a lipstick, a pocket mirror and a blotter. And best of all?  It's a fraction of what you would pay for a similar quality python clutch.  At $450, I grabbed this piece — the only one left of this colour.  And I love the Spider embellishment! Heads up: these pieces don't come in large quantities so they sell out fast.
S$450, available at House of Sheens.
Gidania Wong: Marysia Swimwear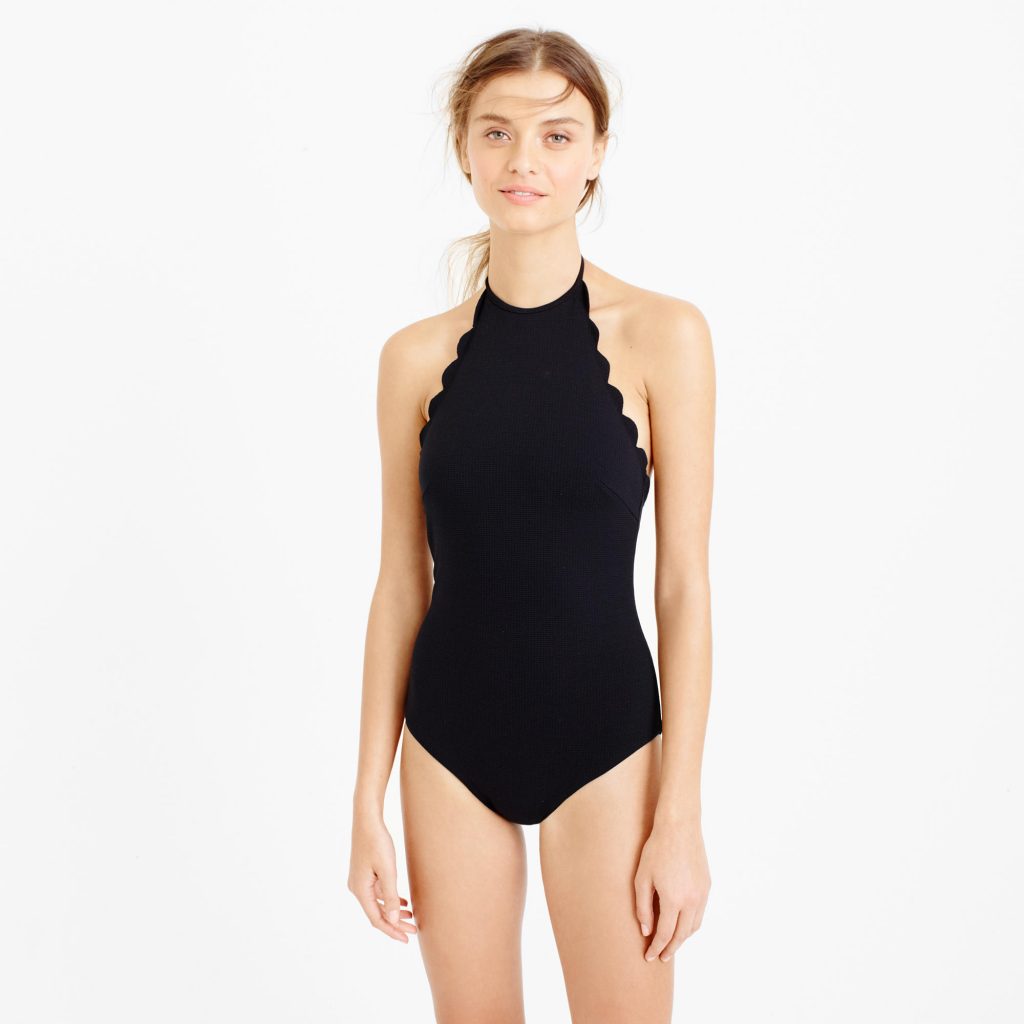 When it comes to swimwear, I prefer one-pieces over bikinis, any time. Not only are they more forgiving in general, one-pieces can be stylish and sexy, while still preserving your modesty. 
I subscribe to the Carrie Bradshaw mentality when it comes to clothes and like my money right where I can see it — in my wardrobe; so I have amassed a collection of outfits for every occasion, and resort wear and swimwear are no exceptions. 
Catching up on some online retail therapy while my tiny terror was asleep, I was drawn to Marysia Swim, a label based in California. A former ballet dancer and surfing enthusiast, Polish-born designer Marysia Dobrzanska Reeves created her namesake luxury swimwear brand that epitomises poolside style.
The line, launched in 2009, eschews trendy prints and typical cuts for perfectly executed silhouettes in premium fabrics and currently feature girlish scallop edges on their pieces. Marysia's bikinis, maillots and cover-ups can be seen on the beaches of Montauk to Biarritz and right by the my apartment's pool. 
With my Mott maillot, I love the snug fit the swimwear offers and the comfortable fabric used, which somehow gives me the illusion of tummy tucking so I can be more at ease while relaxing by the pool. The feminine yet utilitarian collection is perfect to wear as bodysuits for casual-wear too. 
Prices range from US$136. I hear they are on sale now so grab them before they are gone on Shopbop.com or Marysiaswim.com
Melissa Lwee-Ramsay: La Mer Soft Fluid Long Wear Foundation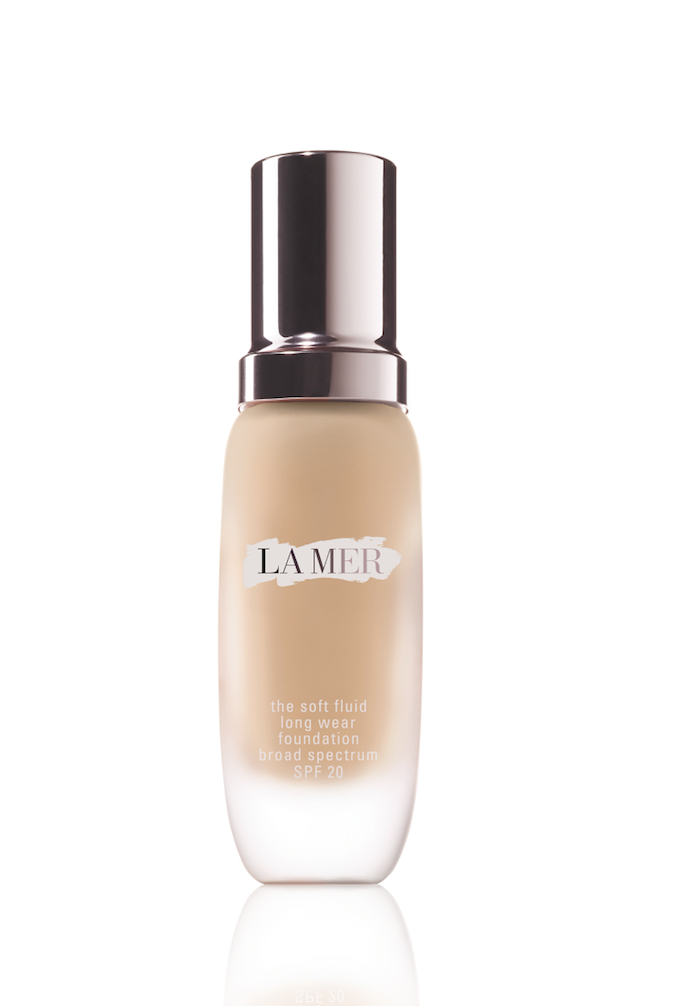 I've been a fan of La Mer for years — its iconic Crème de la Mer has saved my skin (that is super prone to dryness) numerous times when I've traveled to cold, less-humid climes.
So I was super excited when I heard that La Mer had launched a collection of products that blend makeup and skincare. Now, anyone who knows me can attest to the fact that I'm super into shortcuts when it comes to my skin so makeup products with skincare properties are right up my alley.
Called Skincolor de la Mer, the collection launched in October this year (2016) and features a collection of foundation, concealer, powder and brushes. I recently tried the Soft Fluid Long Wear Foundation that comes with a potent dose of La Mer's exclusive MiracleBroth to renew and enliven skin.
I like how the foundation comes with SPF20, and has a really silky luxurious texture. This isn't a foundation that provides super coverage but what it does is achieve a natural-looking finish that made my skin look positively healthy and luminous. In short, I love it. Suffice to say that this is one product that will definitely make this lazy mama's next makeup bag edit.
The La Mer Soft Fluid Long Wear Foundation costs $190 and is available in eight shades from La Mer counters at Tangs Singapore and Metro Paragon.