In this column, the Mummyfique founders highlight some of their favourite product finds that they've come across — some stylishly desirable, some useful, and some that they just think are must-haves because they're fun!
Dolores Au: YSL Vernis À Lèvres Vinyl Cream
I am a working mother and dressing up every morning for work is like being in a mini obstacle course. My 19-month-old is usually scampering around my dressing area and wardrobe pulling out clothes, reaching for the makeup pouch, grabbing whatever she can get her hands on, while I rush to put on what I've picked out the night before and throw on the most basic makeup on the face. I really have no time for the 50-step look, or for any products that require constant touch-ups. 
Any cosmetic product that can take me from day to night, meetings and lunches, to dinners and late night parties, is a godsend. Thanks to a gift of a miraculously long-lasting lip set, I now don't have to worry about multiple re-applications throughout the day, bleeding lips and lip-stained glasses when drinking. 
The Yves Saint Laurent (YSL) #PLAYTHEVINYL collection, the latest manifestation of the Vernis À Lèvres Vinyl Cream formulation is exactly as its name describes — a creamy, sleek, intensely-rich application of strong sexy shades that pop like an electrifying pool of colours.  Two applications, tops. That's all I needed from morning till post-lunch, over a cool six-hours. The first application starts off like a wallop of a colour-punch: a hard-hitting, deep shade that while radiant and bright is still sophisticated and warm. Over the hours, it slowly cools off to a softer, warmer tone, but still strong and while not as intense as the first application, still holds its own wonderfully.  Oh, and did I mention, it's a lip stain. That's right, not a fill-in lipstick as most would have thought but a creamy, moisturising lip stain that functions like a lipstick, but with all the luxurious creamy texture. It comes in 12 shades and my pick of the moment is Rouge Remix (402). 
$50, available at all YSL beauty counters. 
Gidania Wong: Uniqlo Bodysuits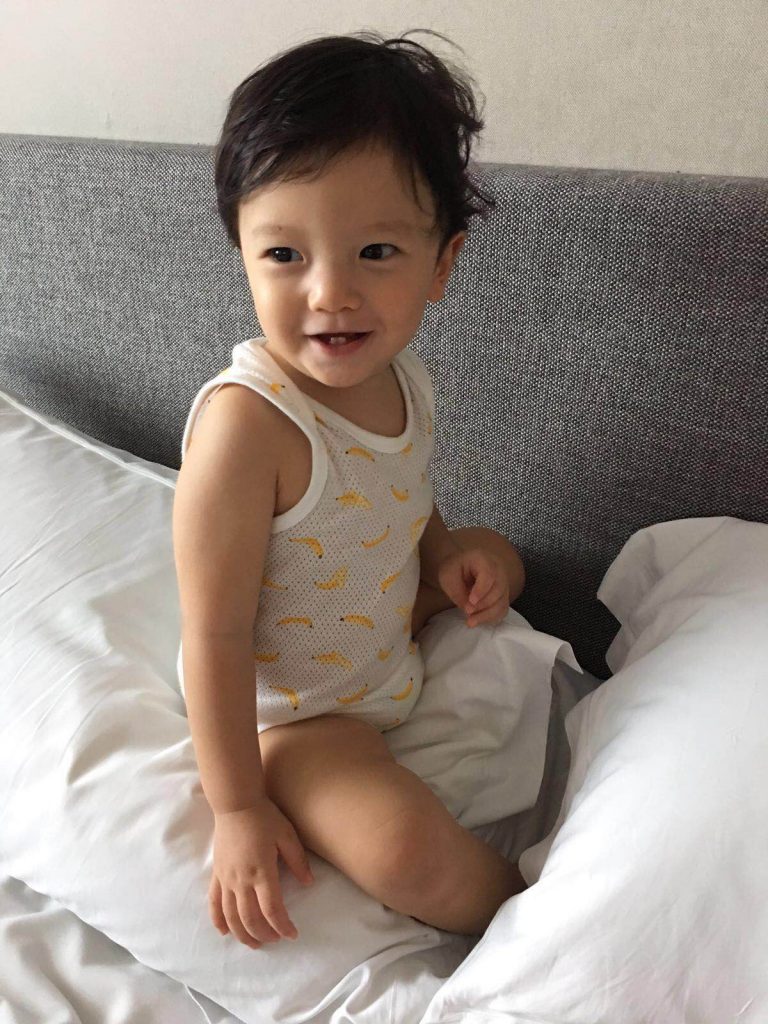 When it comes to homewear for my son, less is definitely more. I usually favour light fabrics and rompers for convenience. Like any active toddler, Zyah literally tears the house down at any given chance and sweats buckets in the process, even with the air conditioners on at all times!
Imagine my delight when I chanced upon Uniqlo's range of 100% cotton mesh bodysuits at the brand's Suntec outlet. These sleeveless bodysuits are made with breathable mesh to prevent dampness and keep babies comfortable even if they perspire. They feature shoulders that open wide and bottom snaps for easy dressing and diaper changing. Best of all? They come in packs of two bodysuits featuring a solid colour and a cute print. Available in sizes ranging from Newborn to 90cm, I strongly recommend you snap these bodysuits up when you come across them. They've been known to sell out fast.
Needless to say, I stocked up on Zyah's supplies!
Usual price: $14.90, on sale now at $7.90, available at Uniqlo Suntec.
Melissa Lwee-Ramsay: Kiehl's Loves Singapore Collection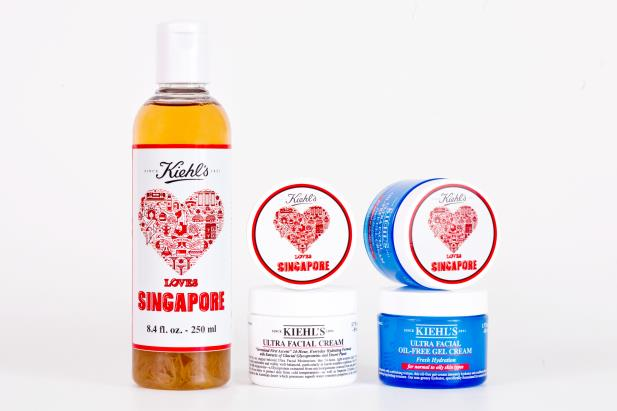 I am quite the beauty junkie and often, I find that I can't help but buy cool, new products even though my vanity counter is already filled to the brim. But I also think that it's really important to support brands that back worthy causes and Kiehl's is one of them.
I recently came across the Kiehl's Loves Singapore collection, a limited edition range produced in partnership with international design agency Radio that features the sprawling cultural landscape of Singapore. Comprising some of Kiehl's most popular products — the Calendula Herbal-Extract Toner ($58 / 250ml), the Ultra Facial Cream ($48 / 50ml) and the Ultra Facial Oil-Free Gel Cream ($48 / 50ml) — all proceeds collected from the sale of this limited edition range will be donated to the Children's Cancer Foundation. As an added bonus, consumers who purchase any of these items will receive a Kiehl's Loves Singapore tote bag — now who says it doesn't pay to do good?
Kiehl's Loves Singapore is available at all Kiehl's outlets and counters.