In this new column, the Mummyfique founders highlight some of their favourite product finds that they've come across — some stylishly desirable, some useful, and some that they just think are must-haves because they're fun!
Dolores Au: The U.S.H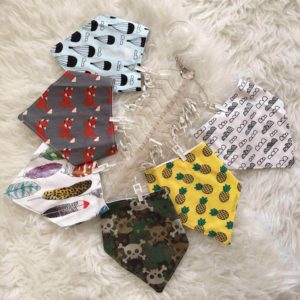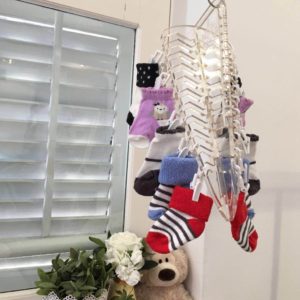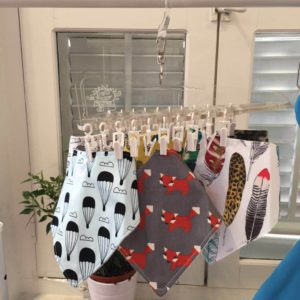 Sometimes, it's the simplest, cost-effective fun finds that provide that "Eureka" solution to frustrating problems like missing socks, space problems in wardrobes, creased bibs and bras etc. A casual trial test of this amazingly simple but effective contraption zapped all those problems away! It's lightweight — made of sturdy acrylic, versatile — use it horizontal, vertical or at an angle, and I love the name: the U.S.H.
It will be launched in October 2016 but you can contact the creators, Joey and Amelia, at Instagram tag: @ushysockmonster for pre-orders or back them on Kickstarter here.
Gidania Wong: Oscar's For Kids Loafers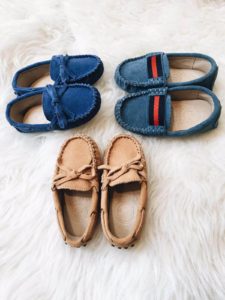 Hailing from Australia, Oscar's for kids is the biggest name in loafers for the little ones and they are now available at Takashimaya! High quality, handmade suede loafers in beautiful styles and colours for stylish little feet. I can't get enough of these incredibly cute mini-me loafers! [Photo credit for the blue shoes in the featured @oscarsforkids Instagram.]
From $89, Takashimaya Shopping Centre.
Melissa Lwee-Ramsay: Genuine Glow Range from Estée Lauder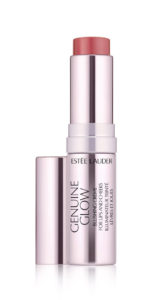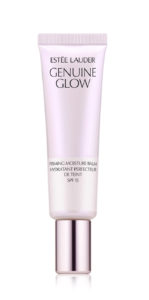 The recently launched Genuine Glow range from Estée Lauder is a new favourite of mine. A hybrid of skincare and make up, it is perfect for lazy mothers like me. My favourites are the Priming Moisture Balm ($67) and the Blushing Crème for ($40). On days where I'm strapped for time, I just slap on some balm (it hydrates, primes and adds a glow to the skin) and after a few swipes of the Blushing Crème on my cheeks and lips, I'm good to go!
 From $33 for the Reviving Oil Lip Tint to $70 for the Priming Moisture Eye Balm, available at Estée Lauder Sephora counters.